The Glen Grant Master Distiller, Dennis Malcolm, has been at the forefront of the Speyside whisky scene for six decades now, making him one of Scotland's longest-serving distillers and one of the most respected figures in the entire industry. It was just a matter of time before this kind of rare milestone was met with some kind of ultra-rare, highly prized release, and just like clockwork, The Glen Grant has revealed that to be the aptly named Glen Grant Dennis Malcolm 60th Anniversary Edition (or just The Glen Grant 60) – a luxury, limited-edition 60-Year-Old single malt whisky, modestly priced at $38,950.
Given the love of self-mythologising in the historic world of Scotch, it's looking like The Glen Grant have really spared no sense of occasion for this 60-year-old Scotch, which will be available in Australia from October 31 and is bottled from a single ex-Oloroso sherry oak cask (#5040) that was filled on October 24, 1960.
The hand-selected sherry cask has been resting silently in traditional stone dunnage warehouse conditions for 22,000 days.
---
---
RELATED: The 12 Best Whisky Glasses For 2021 [Brand & Buyers Guide]
This easily makes the Glen Grant Dennis Malcolm 60th Anniversary Edition the single oldest distillery bottling in the brand's storied 181-year history. Decanters are understandably going to be hard to come by, especially down here where only three will be released nationwide, including 1 across the ditch in New Zealand.
Each decanter released around the world has been marked with a bespoke number and features a body made from hand-blown crystal glass designed by Glencairn Crystal Studio to mirror the distillery's unique tall slender pot stills. If you're lucky and resourceful enough to get your hands on one, you'll find it packaged in a premium presentation case crafted from sustainable walnut with several details etched to symbolise the nose of The Glen Grant.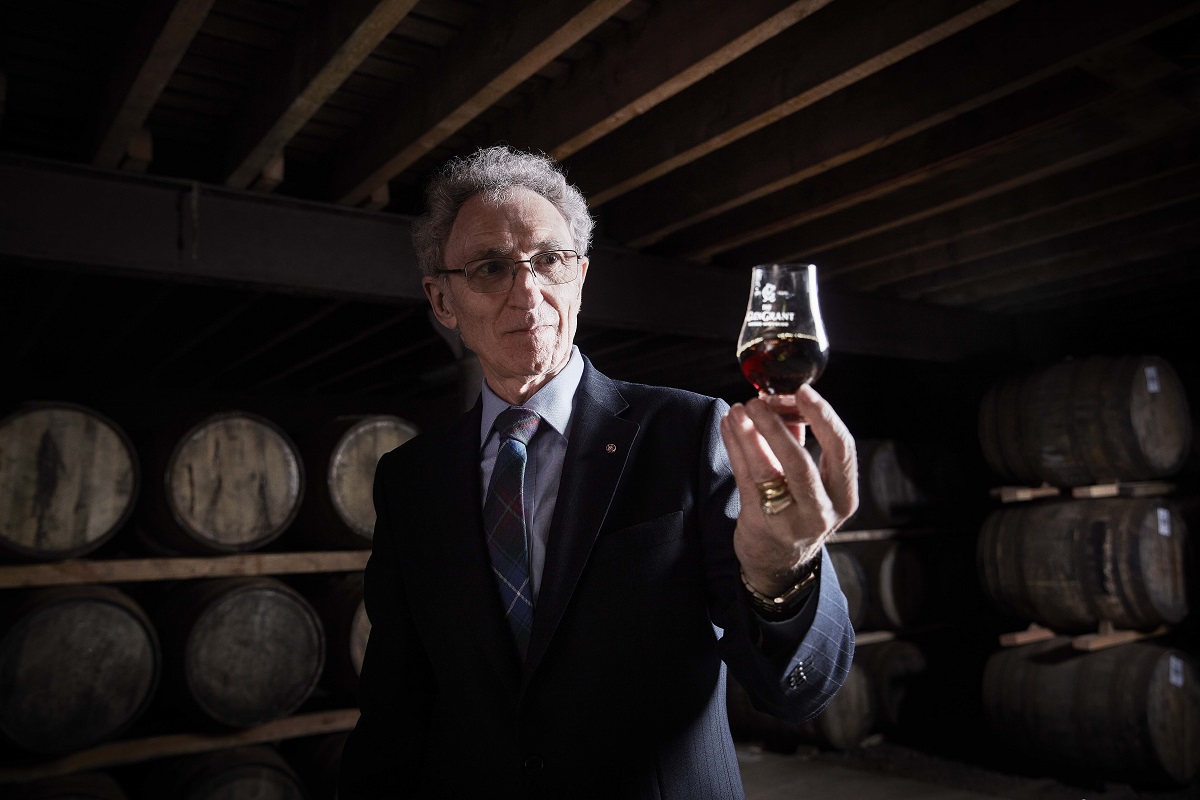 And yes, collectors, each decanter has Dennis Malcolm's signature engraved and comes with a personally signed Certificate of Authenticity.
The Glen Grant 60 has been bottled at 52.8% ABV and the distillery went the non-chill filtered route, obviously to maintain the structure of a whisky so patiently aged. Yours truly has unfortunately not actually tasted the exceptionally rare whisky but a press release sent out to media today describes the deep chestnut alcohol as having a nose of vibrant Seville orange underlaid with rich fruits and nuts like apricots, peaches, raisins, and pecan nuts, all complemented by a wisp of cigar smoke.
RELATED: Your Ultimate Guide To Japanese Whisky Brands In Australia
The palate is being described as primarily rich and fruity, balancing dark chocolate and treacle toffee with some layers of liquid fruit cake flowing into a long finish of figs, dates, liquorice, and smoke.
---
---
Malcolm, who was born at The Glen Grant distillery in 1946, oversaw a total of 360 decanters of the 60-year-old whisky, the first of which has already been sold at auction during a dinner at the Shanghai St Regis Hotel with a hammer price of RMB$380,000 (~AU$79,106).
If you've got the cash, you can pick up a decanter of The Glen Grant Dennis Malcolm 60-Year-Old Whisky at Dan Murphy's stores in Mermaid Waters, QLD; Double Bay, NSW; and Prahran Cellar, VIC.