Despite being founded just over a decade ago, the roots of the exclusive Last Drop Distillers company reach far back into history, as its Founders are veterans of innovative and foundational alcoholic offerings. Among the three founders are James Espey, Tom Jago, and Peter Fleck, all of whom were masters of the international wine and spirit industry prior to the inception of Last Drop Distillers, combining to assemble a veritable 'A-Team' of alcohol.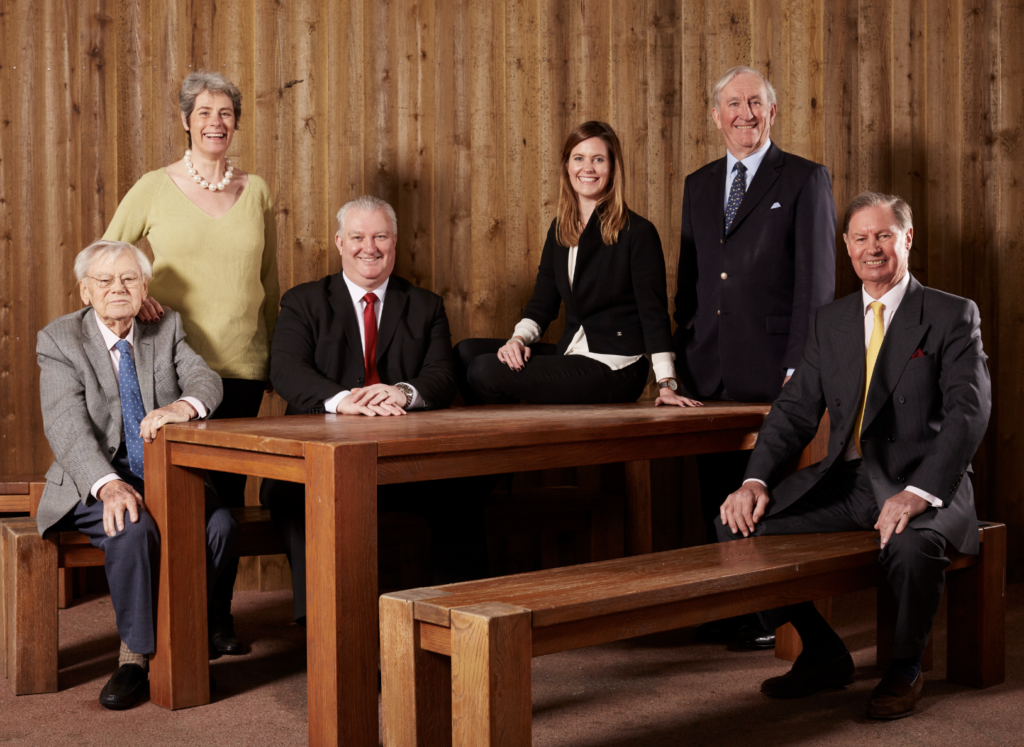 Veteran's Affairs
James Espey was instrumental in the creation and development of flagship whisky brands such as Johnnie Walker and Chivas Regal. For his tireless efforts in promoting Scottish whisky, James was appointed to the Order of the British Empire at the behest of Her Majesty.
Tom Jago lived a youth of adventure, moving from study at Oxford to the British Navy in World War II. An innovative genius when it came to spirits, Tom is credited with the creation of Bailey's Irish Cream. This feat, however, paled in size in comparisons to his creative efforts in Le Piat D'or and Johnnie Walker Blue Label.
Peter Fleck is responsible for the successes of J&B Rare Scotch and Chivas Regal, among others. Alongside Tom and James, Peter helped to forge the brand Malibu into a global force in the spirits market.
With these three men at the creative and corporate helm, very near any idea would have been destined to find critical success. After working with popular brands their whole lives, the trio chose instead to focus their efforts to create the very best of the very best. No, their bottles wouldn't be sold on every corner and freely mingled with every mixer a bar patron could get their hands on. The purpose of Last Drop Distillers was, and remains to this day:
'To find, and bottle, for the delectation of friends and connoisseurs alike, the world's finest, rarest and most exclusive spirits.'

---

---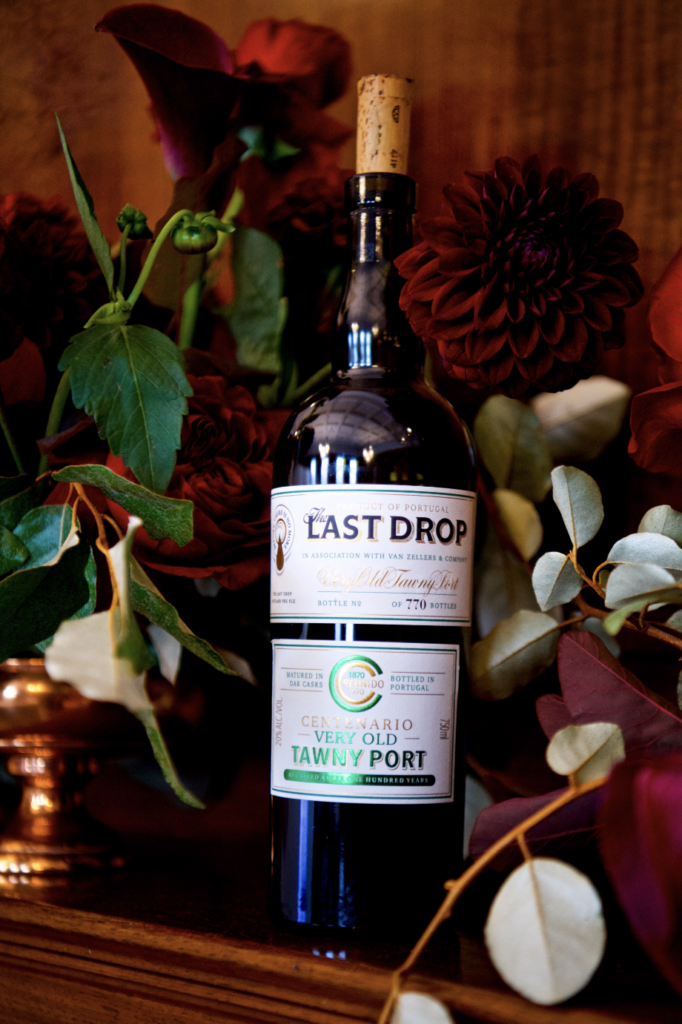 This means that the company rarely finds exactly what they're looking for in terms of standards. But sometimes – thanks to an expanding team of conscientious and passionate spirit enthusiasts – a new drop or dram graces the lips of its highly critical drinker just right. If these drops are unique, rare, and exceptionally tasty, then they are sourced, bottled and sold under the Last Drop Distillers name.
The Timelessness Of Exceptional Spirits
Although the 2018 passing of President Tom Jago was an unfortunate event, Last Drop Distillers is prepared to carry the legacy of its creators, with the daughters of both Tom and James taking on the role joint Managing Directors, determined to take Last Drop Distillers' short yet eccentric history towards a bright future.
The foundations of this future began with James, Tom, and Peter's reluctance to retire and a mutual thirst for further perfection. This drive found the team on a quest through the Scottish Lowlands and Highlands to a distillery in the ancient town of Auchentoshan wherein they found a sublime blend, the oldest of which was first distilled in 1960.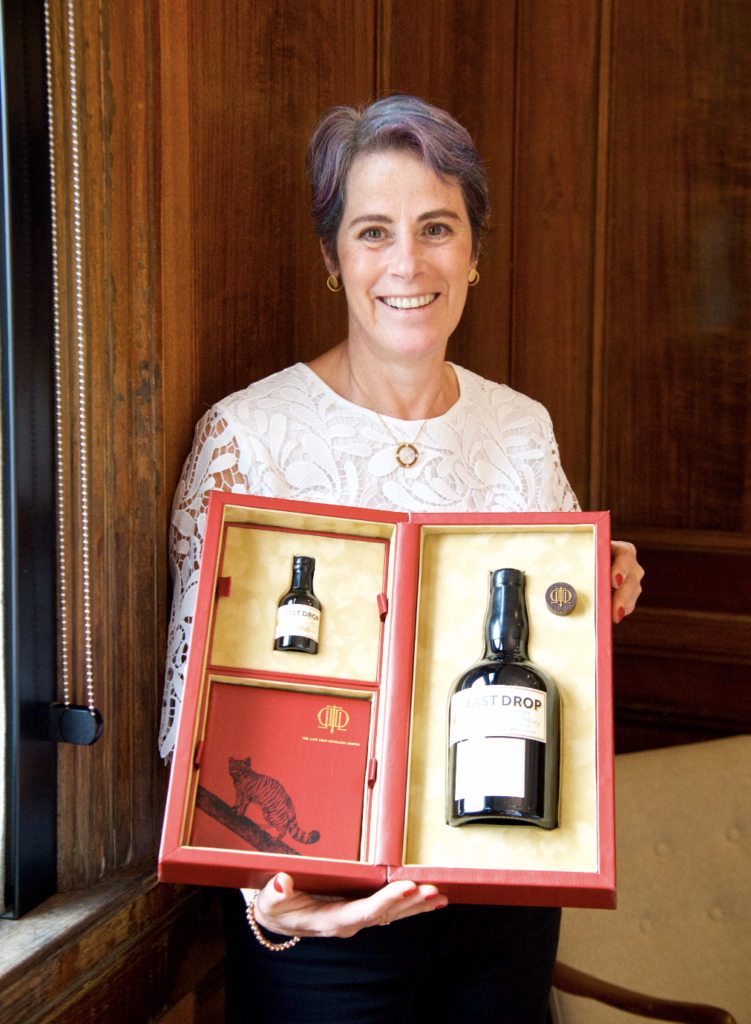 Since this first great find, the Last Drop Distillers have not relinquished their standards for perfection. Their releases feature any number, from 1,300 bottles to just 32 bottles for a particular 1961 Single Grain. Therefore, each bottle sold is a precious and unique take on liquor, the absolute pinnacle of what a whisky, bourbon, cognac or port can be.
Last Drop Distillers – A First Person Perspective
I was fortunate enough to attend an intimate dinner with Rebecca Jago showcasing the brand's latest releases, which included a tasting of The Last Drop 1971 Blend, The Last Drop 1968 Glenrothes Single Malt and the Centenario Port Duo, two bottles separated by a staggering 100 years.
Numbers like 1870, 1968 and 1971 are enough to make even the uneducated drinker's knees weak, and I can assure you, that's exactly what each of the bottlings exclusive bottlings did, in what will surely be the greatest whisky tasting of mine, and the rest of the room's, lives. Here's a quick run down of what we sampled on the night.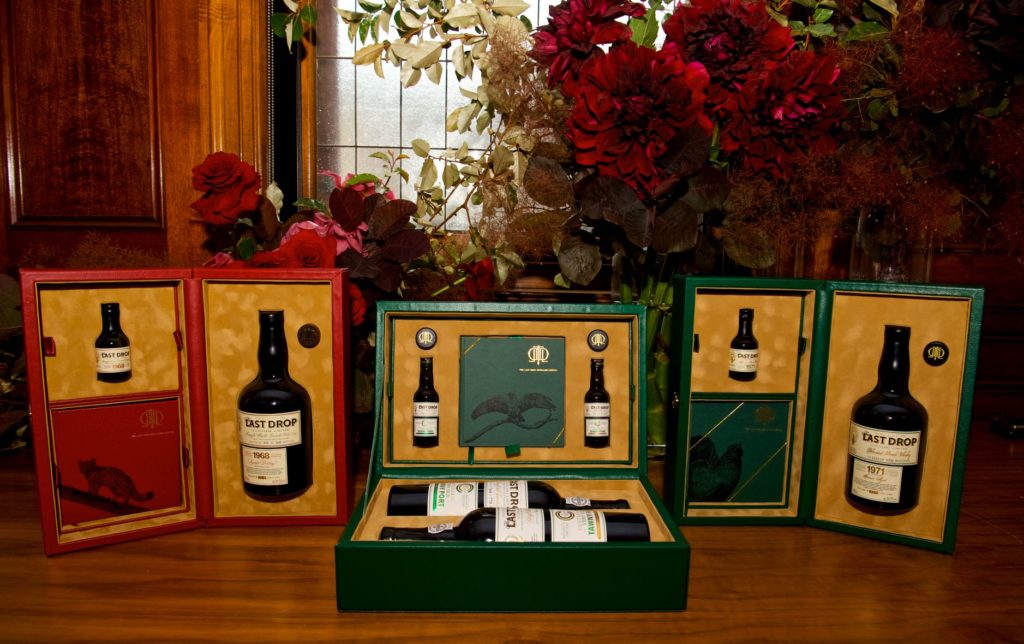 The Last Drop 1971 Vintage Blended Scotch Whisky – RRP $5,000
---
---
The Last Drop's tenth release is a stunning 'Triple Matured relic of times past'. First blended in 1983 as a Premium 12-year-old for the USA, the remainder after bottling was then refilled to age for a further nine years in 11 ex-Oloroso Sherry Butts. After a small volume was bottled as a 21-year-old Blend, the leftover liquid was refilled once more into nine ex-American Oak Barrels. The blend then lay for another 24 years in an old traditional dunnage maturation warehouse until The Last Drop finally bottled the whisky, in its prime, at the grand age of 45 years. The outcome, a showstopping whisky that is soft and rich in flavour, full of complexity and old fashioned smokiness with an almost maritime character, limited to only 1,352 bottles.
The Centenario Port Duo – RRP TBC (Available Early 2019)
A near perfect score from Jancis Robinson makes the 1870 bottling of this duo compelling enough to sample. Introduce a second bottle, 100 years younger than the first and you've got one of the rarest Tawny Port offerings of all time. With only 770 sets on offer and costing TBC, the duo offers a snapshot of legendary Douro Valley from another time. At 149 years of age, 1870 is utterly captivating – dark, rich and sublime while the 1970 is a stunning reference point, sweet, crisp and noticeably fresher, which is almost humorous at 49 years of age!
The Last Drop 1968 Glenrothes Single Malt – RRP $10,000
The Last Drop's 12th release is the 1968 Glenrothes Single Malt from two individual casks, totalling 168 bottles for Cask No 13504 and 141 bottles for Cask No 13508. The first in a unique trilogy of Single Malt Scotch Whiskies from the renowned Glenrothes Distillery, with each limited bottling being released in consecutive years. A whisky of exceptional quality, it encapsulates the iconic characteristics of the Glenrothes Distillery based in the Highlands of Scotland. We sampled both casks, but it was number 13508 that captured me with a hint of cigar smoke amongst rich fruits and exotic peppery spice. Both unforgettable drams on a truly incredible evening.
All three releases are available exclusively at Dan Murphys. Before diving in, brush up on some whisky terms to widen your expertise.