Axe throwing isn't the first thing that comes to mind when you're asked to think of a fun pastime. But the more you consider it, the more it weirdly makes sense. Why not throw axes? You get to lob something dangerous, see how far it goes, and maybe even watch it land somewhere that sticks. Well, that's exactly what you will soon be able to do in Melbourne, and with close to zero percent chance of injury to yourself or anyone else.
Stephen Thomas first fell into an amorous affair with the art of hatchet throwing whilst abroad in Toronto a decade ago. When he returned domestic side, he made the pivotal decision to introduce Aussies to this higher stakes dart throwing game.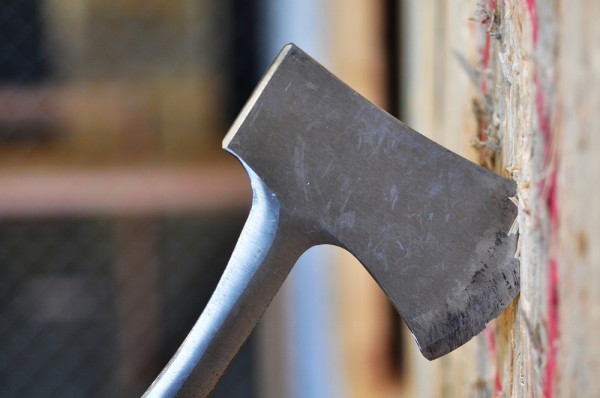 "When we moved back to Sydney I was talking to a good friend of mine about it and straight away he said, 'We should do this.'," says Thomas.
---
---
After testing out the logistics and would-be targets in a backyard, they opened their first space in Sydney around 2015. Since then, over 36,000 axe throwers have come through to enjoy some therapeutic metal embedding into wood shenanigans.
"Everyone just gets the same silly grin on their face when they get their axe to stick [in the target] for the first time."
Having set their sights on Melbourne, an almost year long search has yielded the sophomore location of Abbotsford near the Stomping Ground Brewery. So the idea of sinking some schooners before sinking some plank boards isn't completely out of the question, albeit probably not advised.
"We're doing a much bigger venue in Melbourne, we've certainly outgrown our space in Sydney."
Maniax Melbourne will open at 19/21 Russell St, Abbotsford sometime around March this year. Maniax Sydney is currently open at 01/75 Mary St, St Peters. Visit their site here for more information.