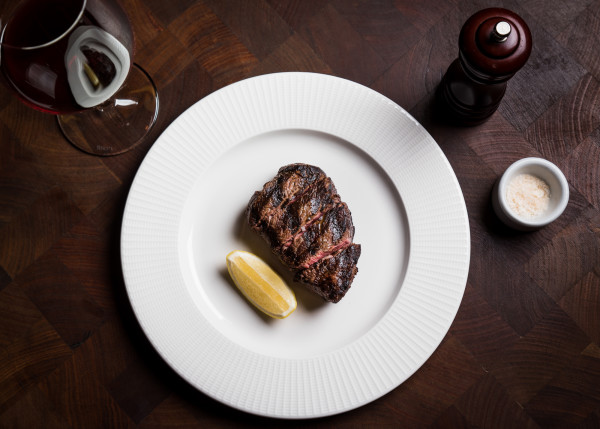 We all look forward to the time honoured after work turn-up. The one that marks the end of another tough day, and stands to be the steady pre-game for the next hard slog the following morning. But after work drinks have gotten a bit… passé. It's time to upgrade your usual ritual. Get something meatier going. It's time to trade after work drinks for after work steaks and head to a luxe venue like Sydney's The Cut Bar & Grill.
There's higher levels of satisfaction going on.
We love a drink as much as the next stooge, and yes, there's definitely pleasure to be had in downing a pint. But it reaches a point where you crave something more than drinks alone cannot provide you with. A hearty steak meal, however? Perhaps some of The Cut's signature slow-roasted Oakey Reserve grain-fed prime rib? Or maybe even a cheeky cut of David Blackmore Wagyu rump cap that practically melts in your mouth? Think back to the last time you carved into a nice bit of dry aged bone-in sirloin and found yourself wanting something more afterward (aside from a nap)? And even if you're just looking for something a tad lighter, we guarantee a serving of Kingfish crudo with capers, pink peppercorn, chilli, and saffron beats the hell out of some peanuts. And yes, we'll even dare to say it, beats the hell out of a pub schnitty.
The conversation is bound to be of better quality.
Straight alcohol consumption will yield a decent amount of entertaining conversation. We've all been there, four pints in and even the bottom of the barrel banter feels like hearing the divine truth of the universe from the mouth of a deity. The stretch of conversational exploration over the course of a steak dinner is much richer. And more intimate (if that's your thing). It's the difference between "Gee, I'm unhappy" and "Why am I unhappy?"… but hopefully less… sad. And God forbid you get stuck in a loop of idle chat with that guy in the office, there's a whole lot more fascinating discussion regarding the marbling of the meat and the degustation to be had as opposed to why he doesn't care for pale ales.
---
---
… and you can still drink.
No one ever said it was a straight dichotomy. Steak dinner or drinks. You can obviously enjoy pairing steak with booze. In fact, we at BH encourage it. Fun fact, The Cut houses a full range of wines from regional Australia, New Zealand, US, Europe, and even South Africa. Fancy a taste of Mudgee for one course and Sardinia the next? The world is practically yours. And if that's not your thing, never fear as there are cocktails upon cocktails to be had, beers to down, and yes, the finest whisk(e)ys to sample, both blended and single malt. If there's a particular poison you have in mind, bet your bottom dollar that it's available here. Remember, we're here for a good time, not a long time. So don't hesitate to treat yourself.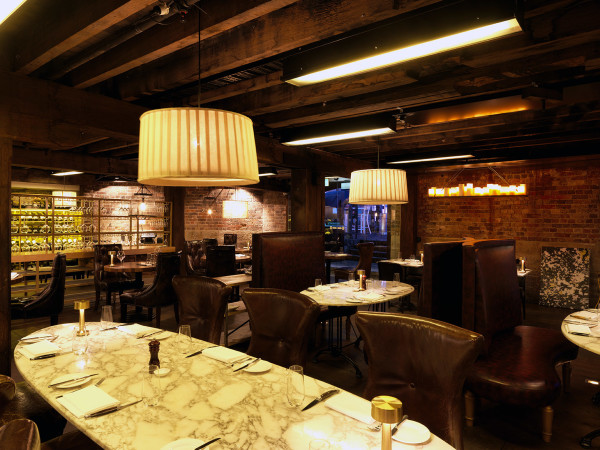 If you're hungry after reading this, make sure you head to The Cut Bar & Grill in Sydney for some epic vibes and sensational steaks fresh off the charcoal grill. Find out more here.
Presented in Partnership with The Cut Bar & Grill