Valentine's Day. You're either single and see the 14th February as any other day, maybe giving out a few more right swipes on Tinder, or you need to make plans for the big night. Picking the right venue can be tough, there's a lot of pressure and you need to execute it well. Lucky for you, we've rounded up our favourite spots in the city for the big night.
If your date is a self-confessed foodie, this little charmer in Darlinghurst will go down a treat. It's got that industrial feel; exposed brick walls, rustic mirrors, and dim metal lighting. The place is always packed out so the vibe is on point, as is the food. It's predominantly Italian, so pasta takes center-stage, but it's strongly supported by the cocktails and small plates. The menu changes on the reg but one dish you can expect to see all-year-round is the Pig's Head Macaroni. Sounds suspicious but just try it! You won't regret it.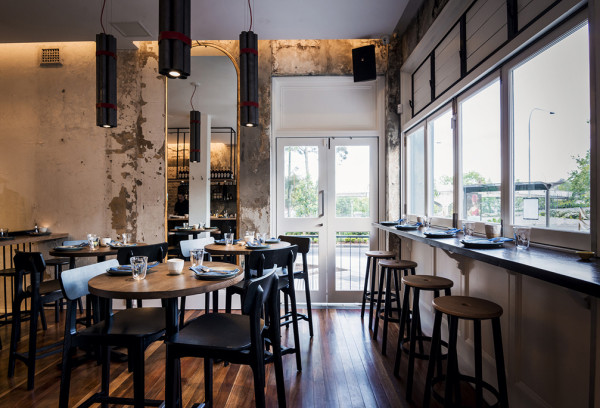 This is one you whip out when you are really trying to impress. It's one of the city's most sought-after restaurants and with good reason. It's perched right on the water and overlooks the harbor dotted with yachts you can only dream of buying. As you can guess, then, it's hella fancy. We're talking white tablecloths and a lot of big words on the menu. With its location it comes as no surprise that seafood is Catalina's specialty. The oysters and crispy skin barramundi are a solid 10/10. The drink options are equally as impressive. There area pages of inventive cocktails and even bottles of wine hitting the $2800 mark! It's a little tighter on the wallet than your usual date spot but it's something you need to tick off.
---
---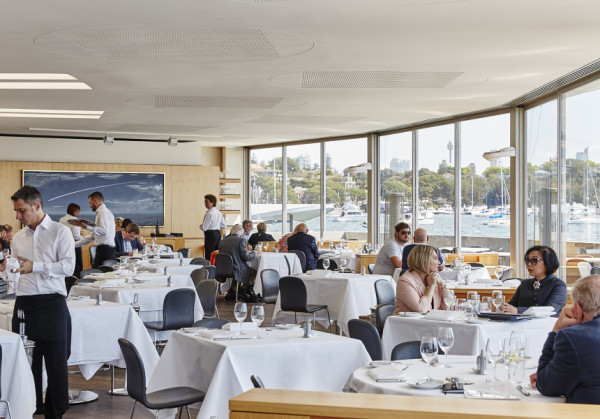 You simply can't go wrong with a date night at Johnny Fishbone. It's the type of place you can really settle in for the evening. A couple of cocktails will get you off to a rolling start or maybe go straight for a bottle of wine to loosen those nerves. They've opted for a dark and moody space and it's mainly bar seating, so just a warning, it fills up fast. If things are going well, move onto the small plates. Try the pea, sage and burnt butter risotto, hands down, the best risotto I've ever had. If you play your cards right, you might even get a nightcap on the house.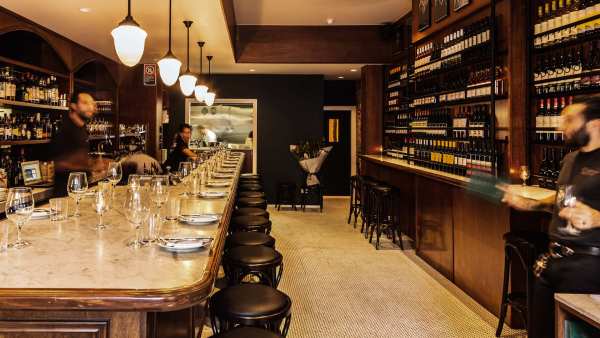 Nestled in Sydney's upmarket Woollahra, Chiswick provides the perfect backdrop for a romantic meal. The space is contemporary and open planned, the lighting is easy on the eye, and the food is unbeatable. It's all about the garden to table philosophy so you know you are getting the best produce. You simply can't beat the shoulder of lamb. It's brined, then cooked for about four hours until it falls off the bone. No carving necessary.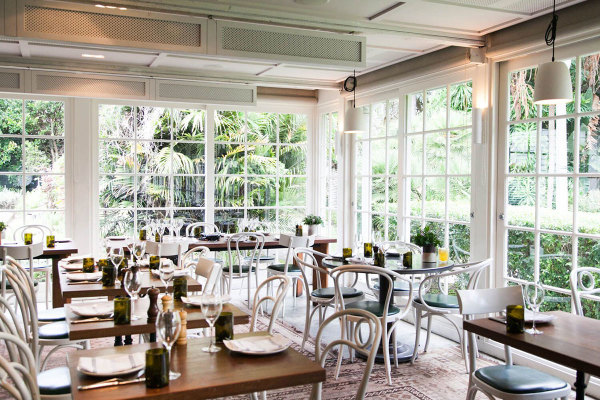 It takes a pretty strong restaurant to compete with all the joints along Macleay Street in Potts Point. But this modern Japanese gem knows exactly how things are done. Don't just expect sushi, you'll be seeing alternatives like popcorn chicken, Japanese bolognese, and green tea soft serve. All damn tasty. It's izakaya-style so presume it to be a touch noisy and to be seated on one of the communal tables…maybe save this spot for when you've already covered the small talk.