The House of Suntory has today announced the global release of Yamazaki 55, the oldest expression in the iconic Japanese whisky producer's history. Released last year in Japan, in extremely limited quantities, the Yamazaki 55 has already, unsurprisingly, become the most sought after Japanese whisky in The House of Suntory's long history, even fetching a hammer price of HKD$6.2 million (~AU$1 million) and swiftly setting a new record at a Bohams auction in August 2020. This much wider global release, limited to 100 bottles, will see Suntory's Yamazaki 55 reach Australia, with a suggested retail price of $90,000.
It's perfectly understandable for whisky enthusiasts and staunch collectors to be tripping over themselves right now, given the Yamazaki 55 has already demonstrated ridiculous value for the ever-growing market. The Yamazaki 55-Year-Old was matured in both Japanese mizunara oak casks from 1960, and white oak casks from 1964, representing and celebrating the "Showa" era of Japan, which was a major period of change for The House of Suntory.
The deep reddish amber coloured liquid was distilled to 46% ABV and bottled in early 2020, said to capture a complex nose of agarwood and sandalwood dancing with those richer, fruitier accents that carry through to the palate. You can check out the official tasting notes below.
---
---
RELATED: Your Ultimate Guide To Japanese Whisky Brands In Australia
Yamazaki 55 will be sold in extremely limited quantities starting from this month, with 100 bottles diluted across targeted global markets like the US, UK, Mainland China and Taiwan, and of course, Australia. Sydney seems to be getting a fairly accessible spread, with the expression hitting the shelves of Vintage Cellars, Dan Murphy's, Crown Casino, and Oak Barrel Sydney.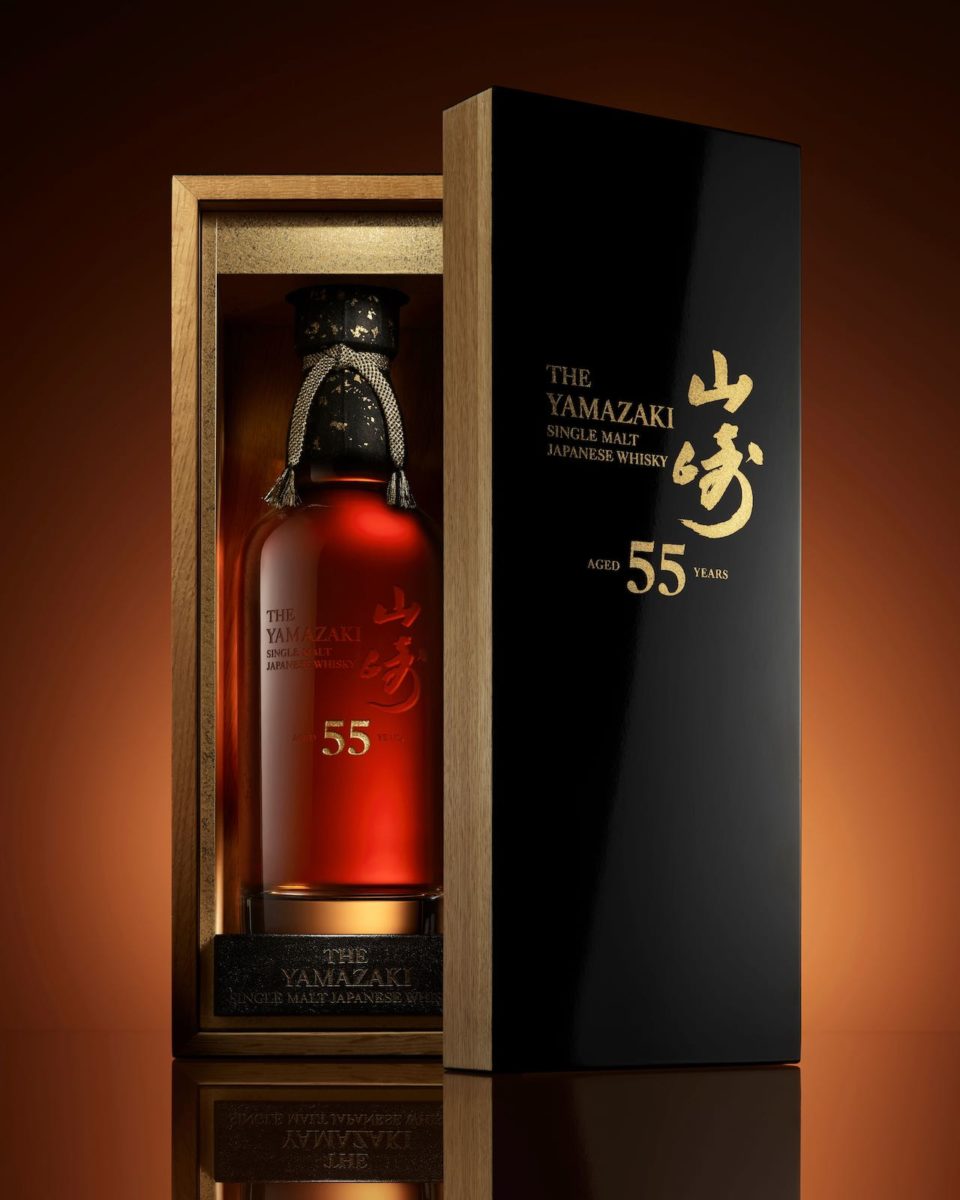 The 55-year-old whisky is a blend of rare single malts featuring components distilled in 1960 under the supervision of Suntory founder Shinjiro Torii, who oversaw the liquid when it was being aged in those aforementioned mizunara casks. 4 years later, Suntory's Second Master Blender, Keizo Saji, took watch when it was being aged in white oak casks.
Suntory's 5th generation Chief Blender, Shinji Fukuyo and 3rd generation Master Blender, Shinjo Torii, both worked closely to use specific blending techniques to further stoke the whisky and arrive at the deep, complex palate being described below.
"Throughout the process of blending Yamazaki 55, I used as inspiration the passage of time and 'Wabi-sabi' – the Japanese belief that imperfections can help to ultimately contribute to perfection," said Fukuyo.
"While I often view other extra-aged whiskies as art, I consider Yamazaki 55 to be more like a Buddhist statue: calm and mysterious, requiring time to truly enjoy the inner beauty."
RELATED: Is The Japanese Whisky You're Drinking Actually Japanese?
---
---
Yamazaki 55 will be sold in a crystal bottle with the words "Yamazaki" sandblasted in calligraphy alongside real gold dust and lacquer for the age marking. Echizen washi paper has been used to wrap the bottle's opening, which is further bound with a Kyo-kumhimo plaited cord as per a traditional craft in Kyoto. To package the box, The House of Suntory has created a bespoke box carved from native Japanese mizunara wood and coated with Suruga lacquer. In other words, there will be absolutely no mistaking this for anything but a whisky of substantial value.
Beam Suntory will be donating US$5,000 (~AU$6,796) for every bottle sold from this year's 100-bottle collection – which totals US$500,000 (~AU$679,666) – straight to The White Oak Initiative, which is a group committed to the long-term sustainability of America's white oak forests.
Tasting Notes – Yamazaki 55, 46% ABV
Colour: Deep amber distinctive of Mizunara casks.
Nose: A robust aroma redolent of sandalwood. A sweet, mature bouquet like well-ripened fruit.
Palate: A soft, smooth first sip that blossoms in the mouth with flavour. A mixture of sweet and slightly bitter, followed by a woody note from the Mizunara cask.
Finish: Slightly bitter, a fragrance like scented wood and a hint of smokiness. A sweet, rich, lingering finish.
---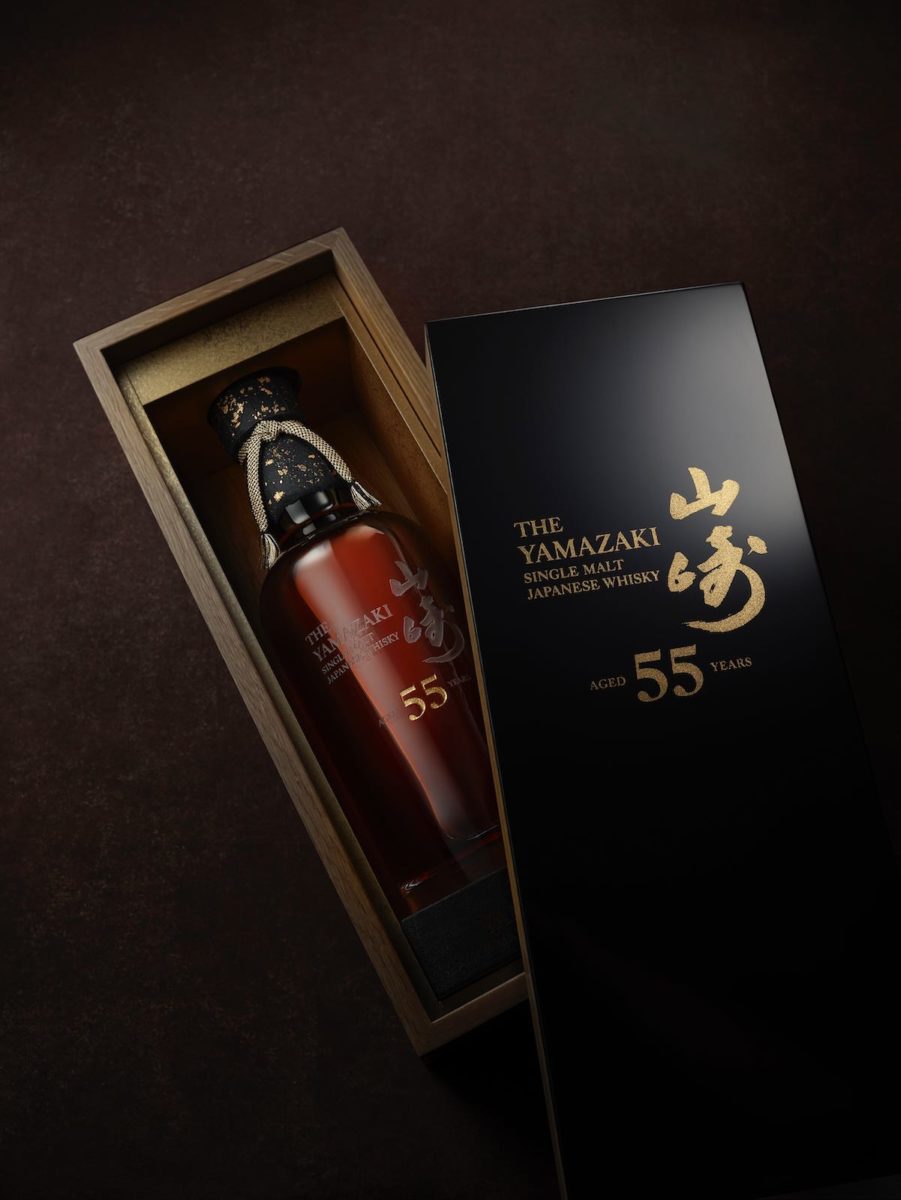 You'll need something special for this dram. Check out the 12 best whisky glasses you can buy in 2021.
---
---