Sydney has taken a leaf out of Melbourne's book lately, with more and more rooftop bars popping up all over the city. Admittedly at this time of the year a rooftop doesn't sound too inviting, but Zephyr bar manager Mirko Simonazzi is a firm believer that the best Sydney has to offer should be enjoyed all year round, rather than exclusively in the warmer months.
"We like to think Zephyr provides a warm winter oasis," Mirko said.
Launched in February, Zephyr is situated atop the Hyatt Regency in Sydney's CBD and boasts incredible panoramic views of Sydney city, overlooking Darling Harbour. You need not worry about Sydney's cooling climate; as with generous amounts of newly installed outdoor heating and warm blankets available, you are able to enjoy an al fresco, rooftop experience without freezing to death.
---
---
Whilst the view is definitely a highlight of the Zephyr experience, it is the extravagant cocktails that have really caught our eye. Curated by world-renowned mixologist, Grant Collins and led by Mirko, Zephyr's drinks list features a whole new range of innovative and delicious cocktails.
Mirko and his team create cocktails using unique barrel aged vermouths served on tap and rums using hypersonic and sous vide infusions. The hypersonic infuser is able to 'barrel age' cocktails in seconds and infuse spirits in minutes to create unique and innovative drinks.
We visited Mirko and his star mixologist to put together a list of the top five cocktails to help you get through the winter months:
Gold Fig Leaf Sour (A.K.A. The Levitating Cocktail)
We kick this list of with perhaps Zephyr's most aesthetically pleasing cocktail. One of the only of its kind currently available in the Asia Pacific, this gravity defying beverage hovers above a magnetic base, creating a truly unique experience for cocktail lovers. A revitalisation of the classic 'sour', the Gold Fig Leaf Sour features a combination of warming spices and figs, gold flakes to garnish, and is served in a levitating glass, making it the perfect choice for winter evenings.
Smoked Chocolate Zazerac
Made with rum or bourbon, white cacao, absinthe, and Peychaud's Bitters served short with smoked bourbon chocolate. This mix of bourbon, cacao and absinthe will wrap its arms around you in a big warm hug.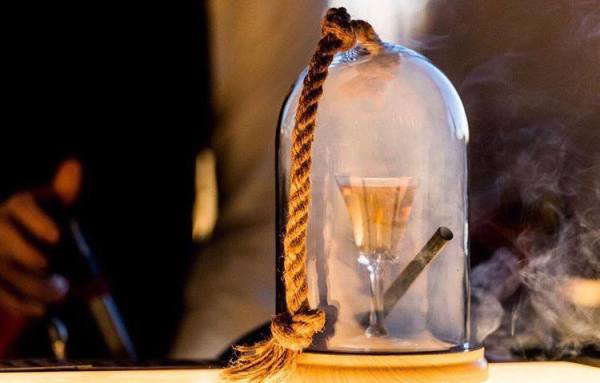 Salted Nitro Espresso
Dark chocolate-infused rum, house-made affogato, house-made nitro salted caramel foam, smoked chocolate served straight up with a foam. Make sure you have your cameras ready for this one.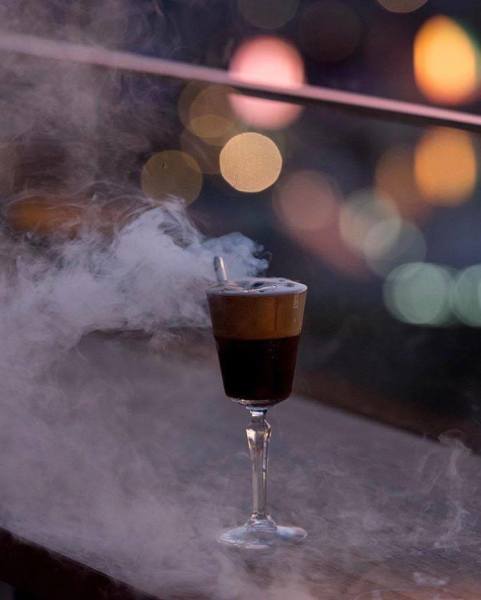 Zephyr Campono
Dry gin, Campari, Punt e Mes, fresh-pressed lime, fresh-pressed sugarcane. This is Zephyr's twist on the Negroni, but with Punt E Mes, shaken then carbonated.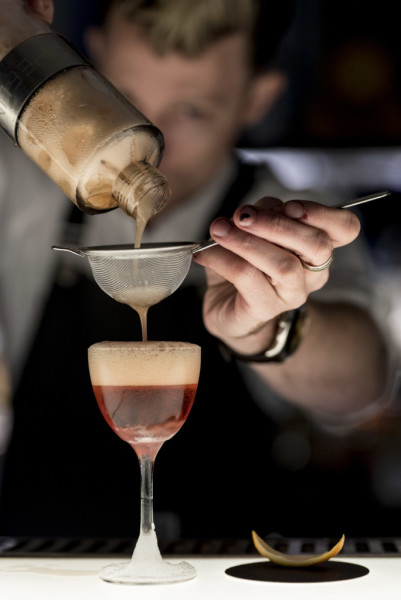 Zephyr Apertif Punch
Rosemary-infused Aperol, organic honey, cold-pressed pink grapefruit and bourbon – serves 2–3. We realise this beverage is technically not a cocktail. However, if all else fails, hopefully this tropical themed serving sensation will trick you into thinking you're on vacay' in the Bahamas.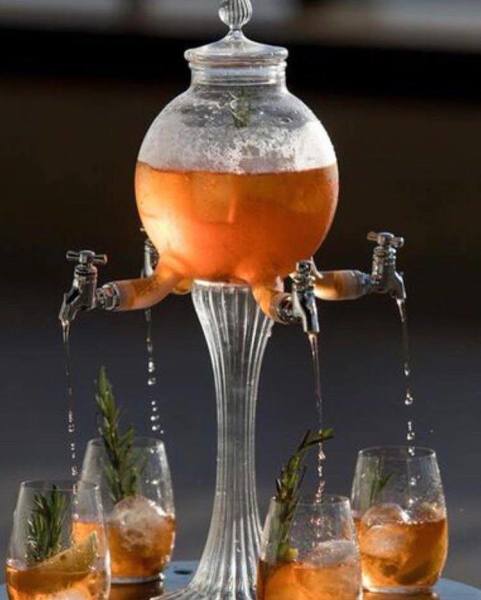 Bookings for Zephyr are recommended but not essential.
Hours:
---
---
Tuesday – Thursday 5:00 PM till late
Friday – Saturday 12:00 PM till late
Sunday 4pm till late.