With Aussie travellers slowly starting to warm back to the idea of international travel, it's worth looking at what's new and notable in other countries when it comes to where to stay, what to eat, and how to play. That second one – what to eat – is, of course, one of the most important, and for anyone heading to South Africa anytime soon perhaps the biggest restaurant opening to be across is that of Klein JAN, a haute fine diner from one of the country's most accomplished chefs.
Most uniquely, this restaurant isn't in the more obvious spots of Cape Town, Johannesburg or Durban. You'll find Klein JAN in a 100-year-old farmhouse located in the middle of South Africa's largest privately-owned game reserve, Tswalu Kalahari. The rather remote location is situated in the Northern Cape's Green Kalahari region and is a curious choice for what is essentially the country's most anticipated new dining experience.
That says a lot. South Africa is well-recognised for having some of the most interesting fine dining experiences in the world, including long-running Cape Town restaurants Test Kitchen and La Colombe, and coastal favourite Wolgat, which is located in a historic fishing village – Paternoster – on the West Coast Peninsula.
---
---
Helmed by Jan Hendrick van der Westhuizen, Klein JAN is a spiritual successor to Michelin-starred restaurant JAN which the decorated South African chef operates in Nice, France. While the famous French restaurant seems to take a broader approach to South African flavours, Klein JAN is committed to the story of the Northern Cape, uprooting the culinary traditions, ingredients, and resourceful techniques that define local provenance.
Given many regional fine dining restaurants around the world anchor their entire concept around telling local stories through the culinary arts, it's no surprise to see Klein JAN rise to become one of the most anticipated on the entire continent. Already you'd need to plan far in advance to score a coveted seat at Klein JAN.
A lunch or dinner at Klein JAN, for which Tswalu Kalahari guests are given priority, is designed as a roaming experience that fully utilises the century-old Boscia House and the property's history. Guests preface their sit-down feast with canapés on the back verandah of the cottage before descending a helical staircase, accessible via an old water tower, to the main dining room and a specially built 20-metre root cellar where the kitchen keeps all the in-season produce.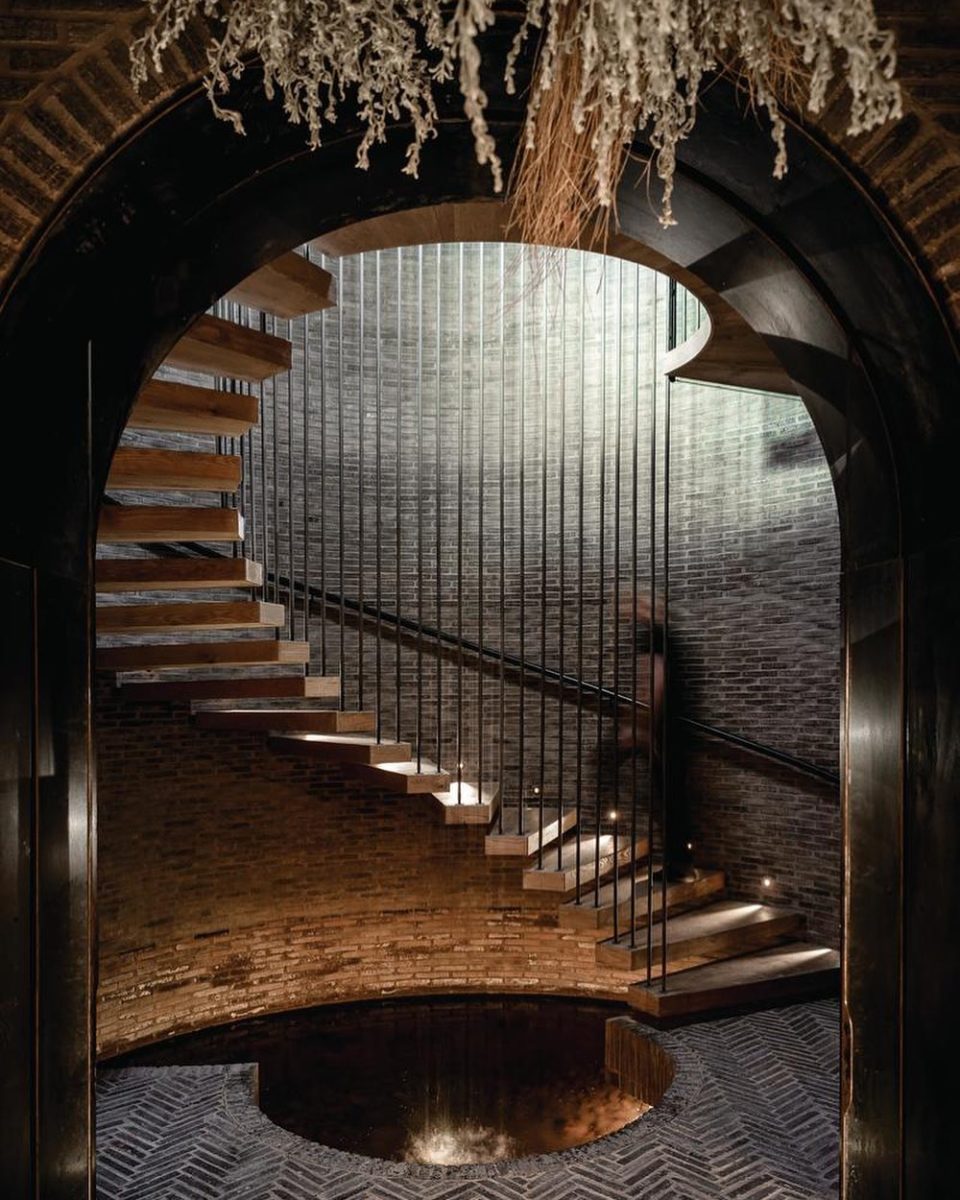 Old oak wine barrels have been repurposed for the chairs while every bit of furniture throughout the luxurious dining room reiterates chef Jan's commitment to the wilds of the Kalahari. The rugged savannah serves as the backdrop to the entire experience, the majesty of which would really outshine any possible interior feature.
Given Tswalu Kalahari's eco-credentials are unquestionable, Klein JAN shares a similar low impact ethos that has been threaded throughout the menu. The kitchen works with local independent organic producers, artisans and farmers to source regional ingredients such as pistachios, pecans, dried fruit, cheeses, and pasture-raised lamb, pork, and beef. The restaurant is also in a semi-arid environment, so waste is kept to a minimum and leftover ingredients and fermented or pickled and stored in the aforementioned root cellar.
Local fine wines curated by sommelier Loraine Magombo accompany Klein JAN's eight-course tasting menu, which is overseen by executive chef Marnus Scholly and head chef Etienne Wessels. While we can't speak to the quality of the food ourselves, dishes such as a braai broodjie macaron (a fine-dining take on South Africa's staple barbecue sandwiches), biltong lamingtons, and sago dates with camel milk was clearly enough to scoop up three gongs for Klein Jan at South Africa's annual Luxe Restaurant Awards – Restaurant of the Year, Chef of the Year, and Culinary Pioneer of the Year.
Tswalu Kalahari itself is known as one of the most highly sought luxury game reserves in the country. The property is owned by South African billionaire businessman Nicky Oppenheimer and his family and features two exclusive camps, ranging from a secluded village of nine dwellings straight from R27,720 (~AU$2,533) per person per night, to the private Tarkuni Homestead priced from R113,450 (~AU$10,377) per night.
---
---
An eight-course tasting menu with paired fine wines at Klein JAN is priced around R2,500 (AU$228) per person.
Check out more photos of Klein JAN South Africa below by Hanru Marais Photography.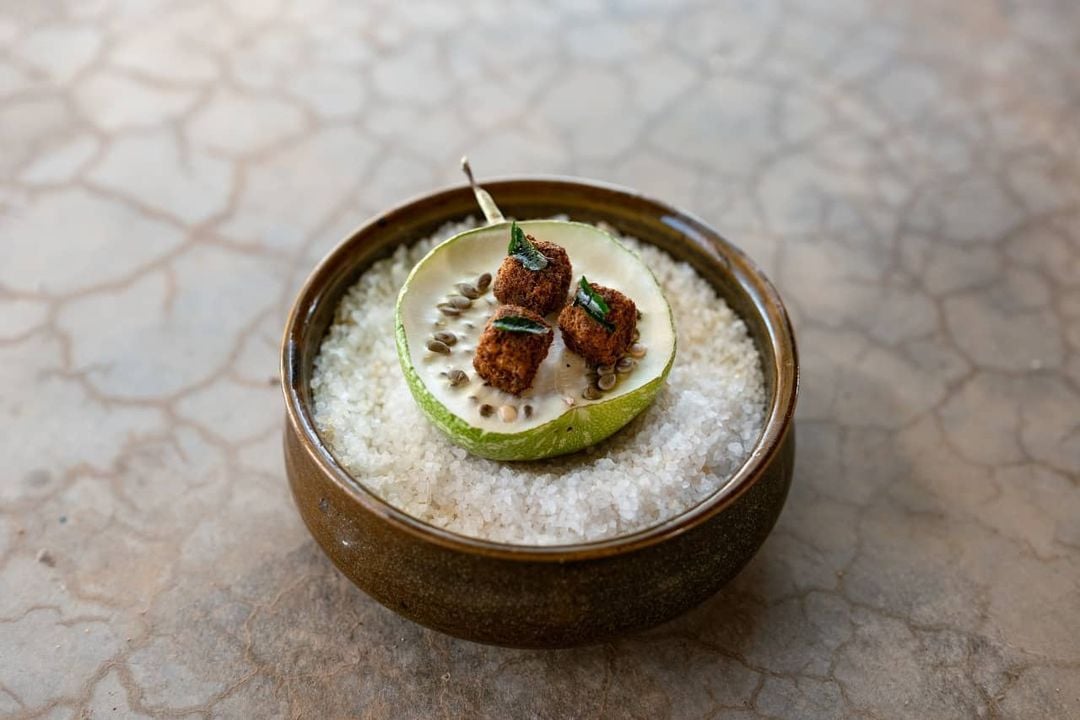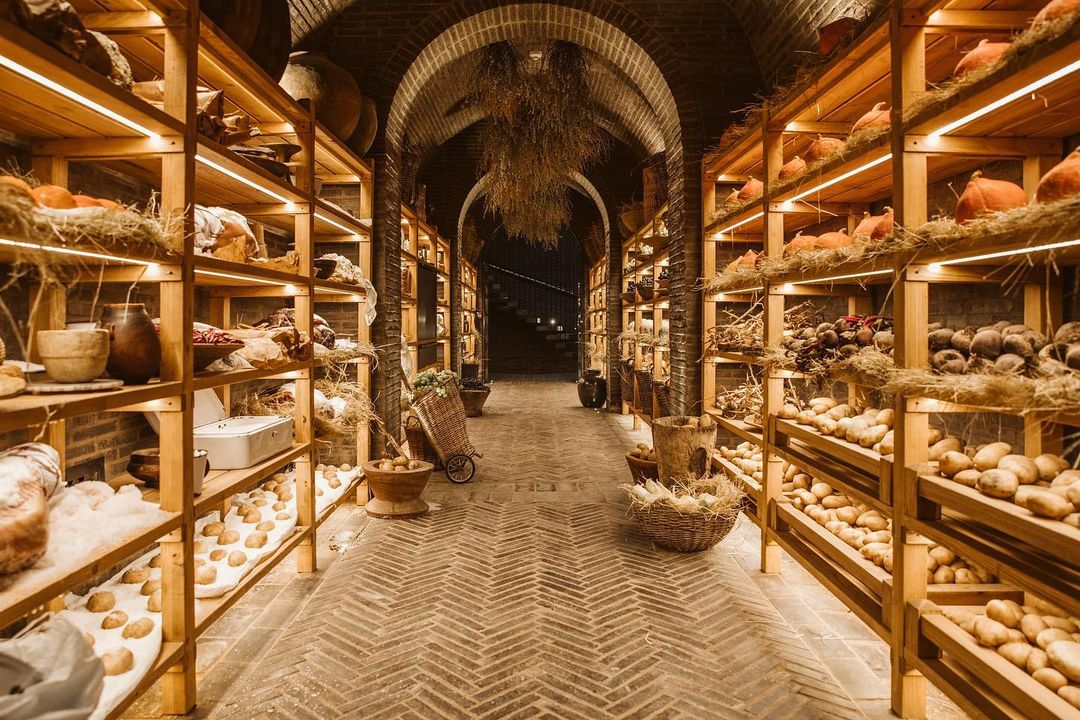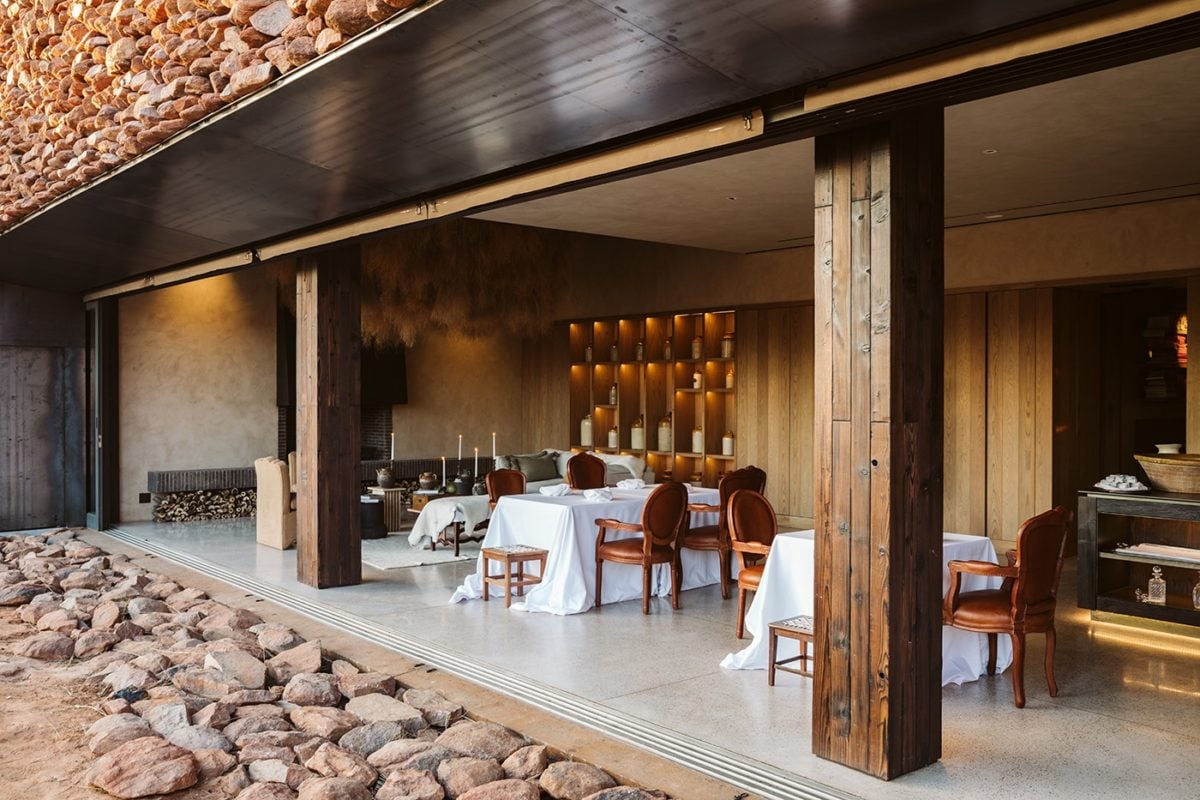 ---
After something closer to home? Check out the best new restaurants in Sydney, Melbourne, and Brisbane.