Forget The Colonel, Pelicana is your new favourite fried chicken hangover cure. Recently named the finest fried chicken in New York by Eater magazine, the Korean mainstay has finally opened its debut restaurant down under in Melbourne, and boy is it tasty!
First opened in 1985, Pelicana now has over 2,000 stores in South Korea along with eateries in China, Malaysia and America. The Melbourne locale is the ultimate fried chicken stop, offering a mouthwatering selection of options to satisfy your chicken cravings. And the secret to the incredible flavour of Pelicana's chicken? It's all down to the marinating process.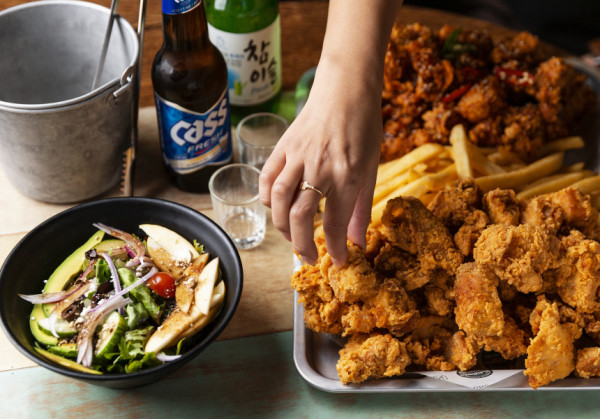 Each whole chicken is left to soak in marinate for 48 hours before being divided into individual pieces. It's then marinated again, seasoned and deep-fried for 10 minutes and 30 seconds before arriving on your plate.
---
---
Offering the choice of a half or whole chicken, bone-in or boneless, you can select from 11 delicious sauces, including hot and spicy, soy sauce, garlic, wasabi and Pelicana's own special sauce. Each order of chicken comes with a side of coleslaw and radish, while you can also order traditional Korean favourites, such as rice boxes, kimchi soup and dumplings. There's also a wide range of drinks available, from local and imported beers to Korean favourites like grape juice and morning rice, a refreshing milky-like liquid.
If you're really hungry why not try the Chicken Eating Challenge. This requires you to devour 2.2 kilograms of fried chicken, a serve of chips and a drink in less than 15 minutes. If successful you'll get your meal paid for, receive an official Pelicana T-shirt and get your name added to the Wall of Fame. So far only three people have managed to complete the challenge, so why not make your way into Pelicana and give it a shot?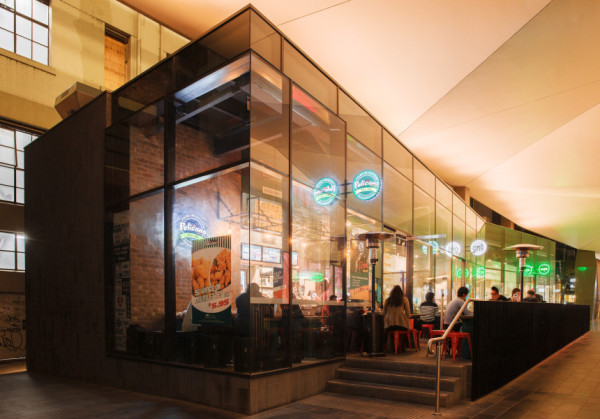 Pelican Chicken Melbourne is located at Shop G5, 163 Franklin Street, in Melbourne's CBD.
RELATED: The most expensive burger in Japan will set you back $1,200