Whether you are a certified builder, hobby mechanic or home Masterchef, the 'right tool for the job' is a phrase bandied about ad nauseum, most in part, because of its significance. It is also a phrase that has single-handedly bolstered Australia's hardware industry, with DIY enthusiasts flocking to Bunnings, weekly, to stock up on essential kit, and a snag, to get the job done.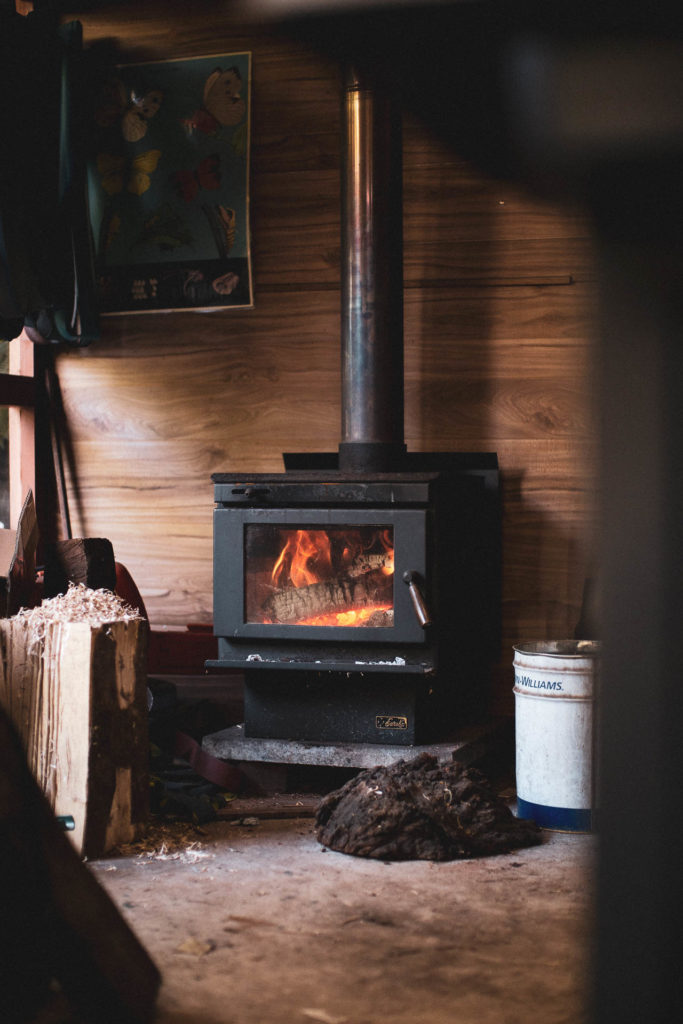 For GQ's 2019 'Chef Of The Year', Matt Stone, the knife is the tool that transports his locally foraged and grown ingredients from the paddock to the pass. And when it comes to knives, Stone chooses to make magic with local artisan Mathieu Dechamps of MD Knives, whose name you may recall from our Bushfire Relief Raffle earlier in 2020.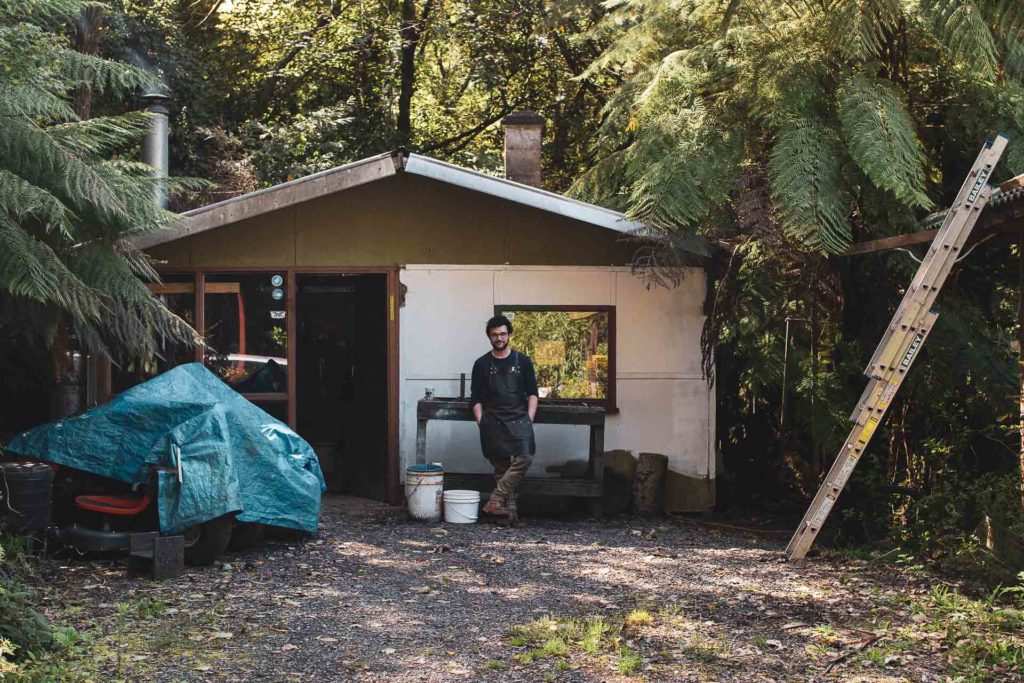 At the ripe old age of 31, Belgian born Dechamps has spent half his life working with his hands and the last three creating knives exclusively. With furniture making thrust upon him at 14, Mathieu began a love affair with timber and learned the true value of quality tools, before he became a man.
---
---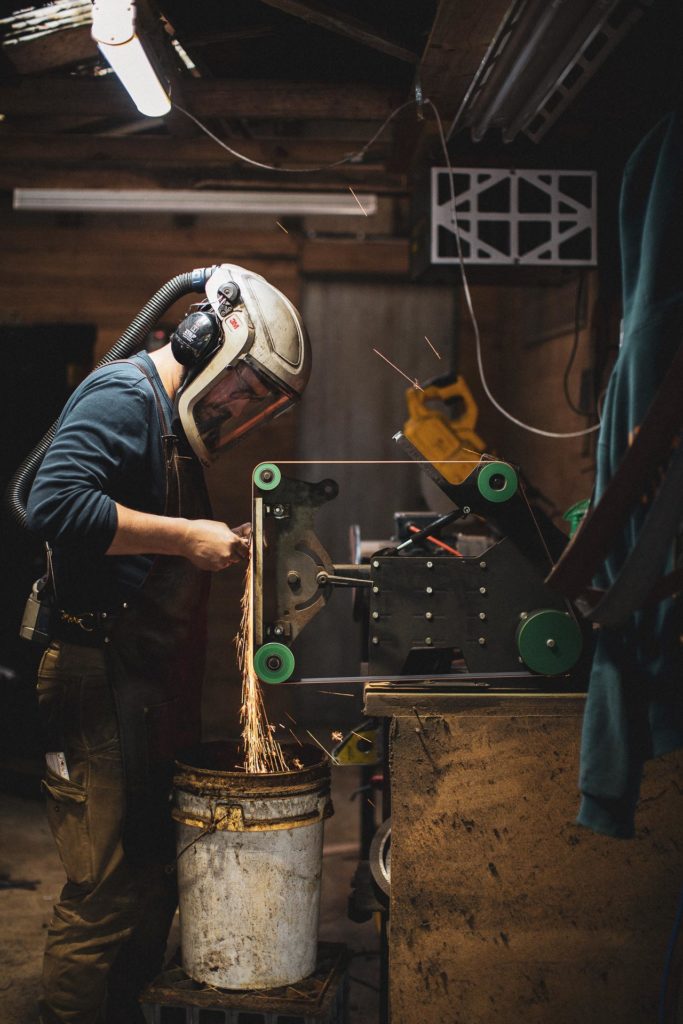 After travelling to Victoria's Dandenong Ranges to meet Mathieu and discovering his intriguing story, I have surmised that his life, thus far, has been defined by a fairy-tale encounter and another toss of a coin.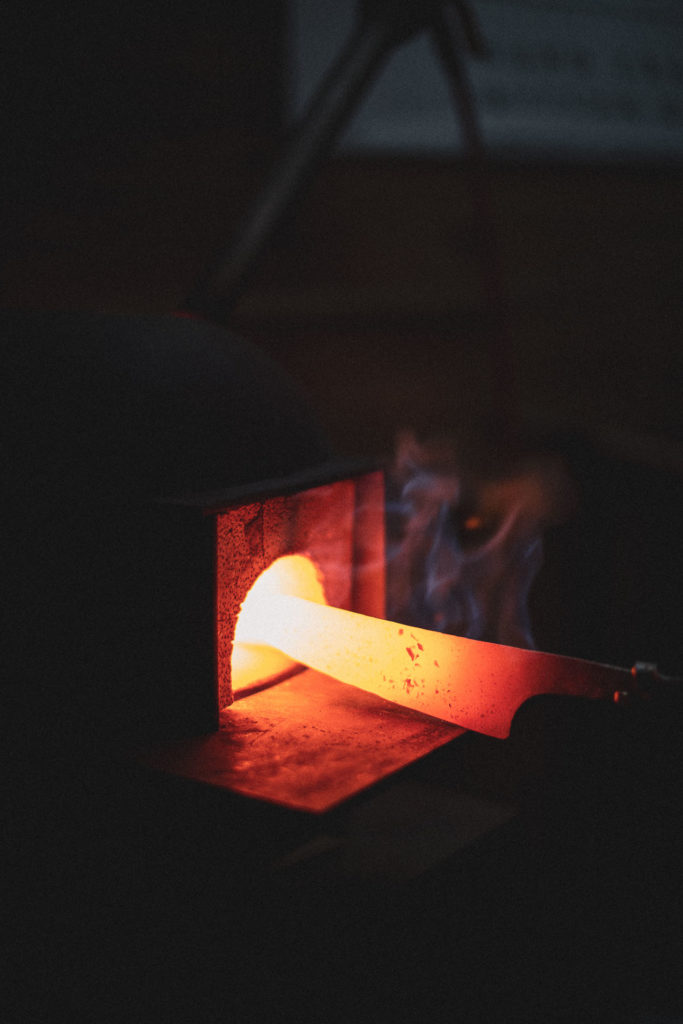 During an expedition in the Scottish Highlands, while looking for a place to pitch his tent for the night, Mathieu heard the repeated strike of an anvil. The retired toolmaker responsible for the rousing steel chorus took Mathieu under his wing for the next three weeks where he observed and absorbed a lifetime of skills. It was Mathieu's personal passion for cooking and inability to find a knife of the quality he desired, that saw him marry steel and wood in what can only be described as the holiest of matrimonies.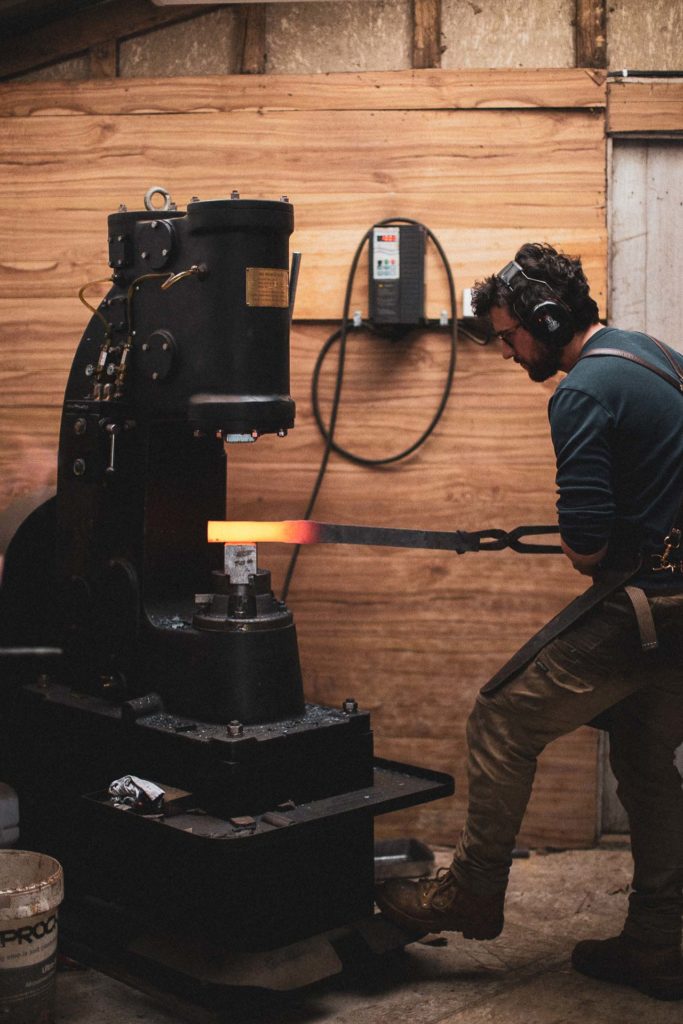 His own marriage, not to discredit the occasion, arose from that aforementioned flip of a coin. Fortunately, Canada was the losing destination and Mathieu made his way to Australia, meeting his wife in Sydney, before spending three years working in Aboriginal communities. There they met a teacher from the Dandenongs who heaped enough praise on the region for the couple to eventually set up shop for good, finding a quaint home tucked into the hillside with a shed for Mathieu to create his wares.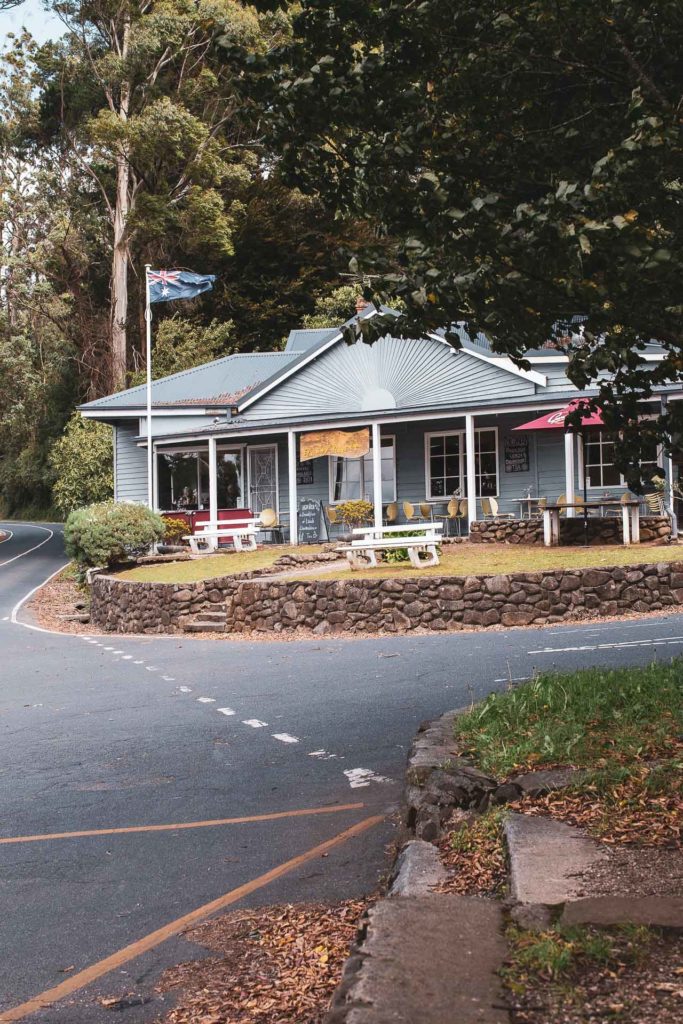 Today Mathieu creates knives for the very best in the food business and customers and collectors who appreciate the process dedicated to a single blade. In Melbourne, Shannon Bennett's world renowned Vue de Monde boasts dining knives made by MD and at Oakridge, Matt Stone is busy testing MD's latest innovations and providing valuable feedback that Mathieu uses to alter knife design and performance.
"The first time I held one of Mathieu's handcrafted blades in my hand was life changing," says Stone. "For someone whose job and passion exists in the kitchen, I never thought a knife could bring me so much joy and happiness."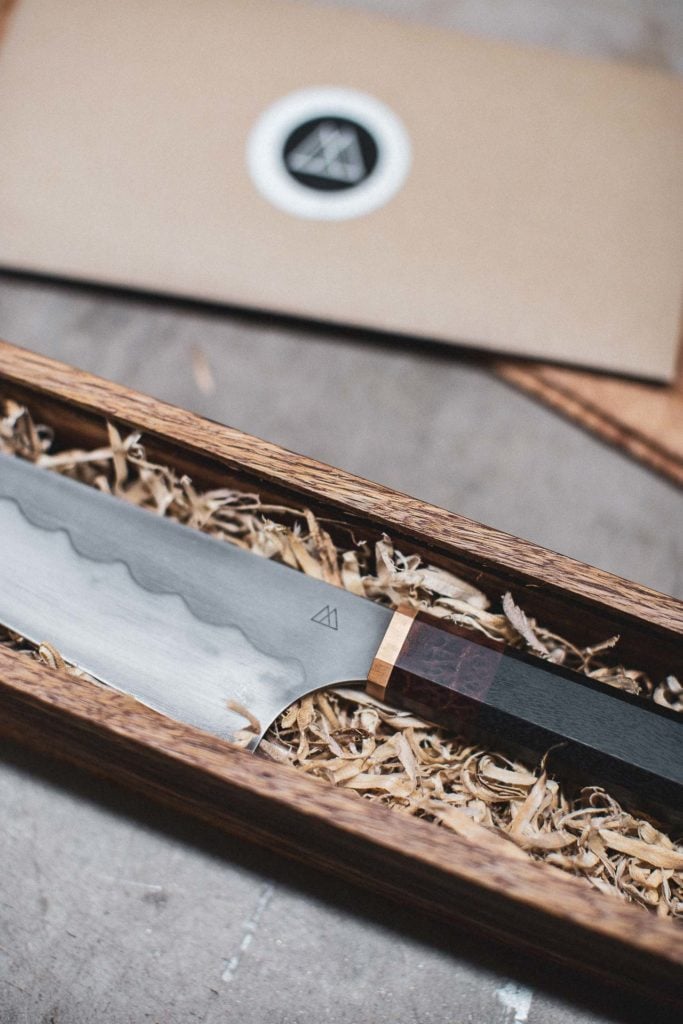 For buyers, anything is possible, combining Damascus steel with Australia's rarest, ethically sourced wood, to finish with a price tag north of $3000. It should come as no surprise that Mathieu's favourite projects involve multiple knives and intricate boxes, combining his passion for steel shaping and past in furniture making.
---
---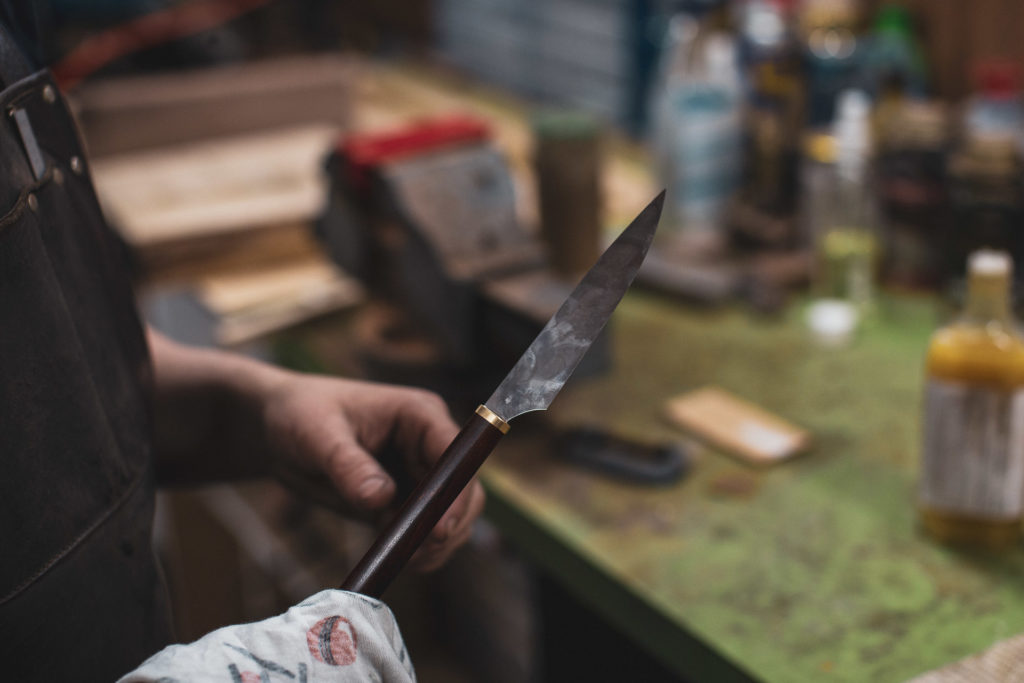 Mathieu's sustainable approach, utilising unwanted cuts, knowing where his materials come from and how they were harvested, as well as working with suppliers who only take what they need aren't the only admirable elements of his operation.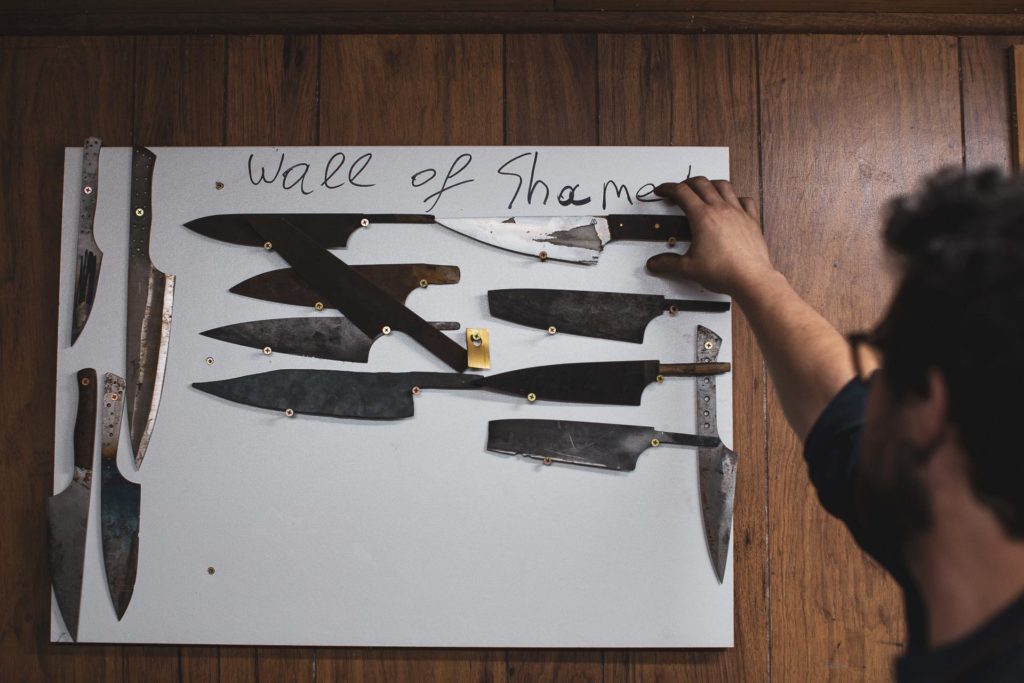 When you buy a product from MD Knives, you also inherit a custodian, who will sharpen and spiff your tired tool for free and is available anytime for questions about care or use that you may have.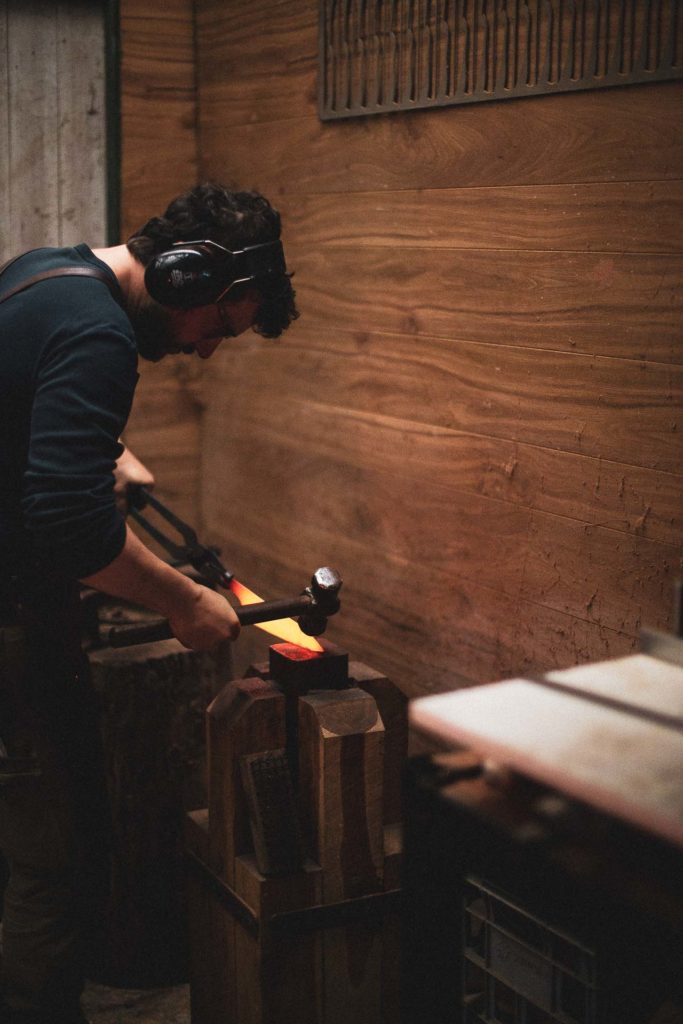 "The enjoyment of speaking with someone like Matt, about a tool I use daily inspires and excites me," remarks Stone. "He just gets it."
For the handy ones, Mathieu provides free sharpening classes so you can do it yourself. Buyers learn on the same stone used daily in the workshop, originating from a small mine in the south of Belgium, which Mathieu imports and also sells.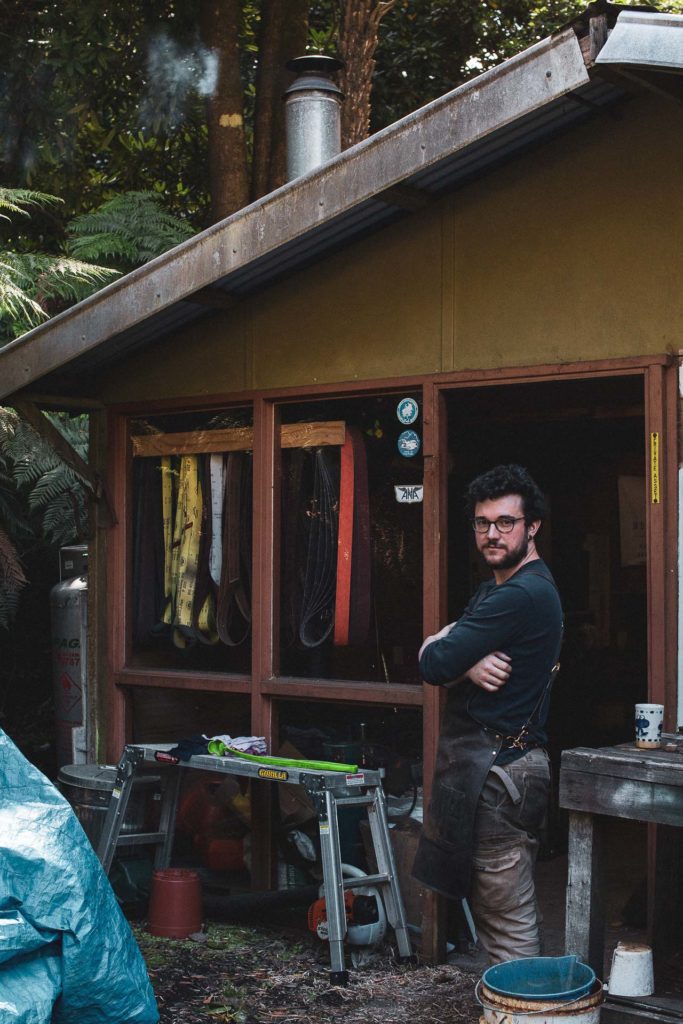 It's not until you live in your own home, or reach your thirties does the buy once, buy well mentality really begin to sink in, building a life with less meaningful possessions than more. If the kitchen is the heart of your home, and the joy of living is in eating and drink, then the knife that creates the food, is surely the soul. And with proper care, it can be the soul of your family for generations to come.
You can see Mathieu's creations on the MD Knives Instagram and contact him at mdknives.com.au