There is no dining scene in the world that isn't built on some form of stuffing delicious produce into bread and making it all work in perfect harmony. The bunny chows of South Africa, the khachapuris of Georgia, the tortas of Mexico, the banh mis of Vietnam, and of course the sandwiches of… well… everywhere. The humble sandwich is the greatest creation in the world of grab-and-go food, so of course it pays in spades to be across the best sandwich shops and sandwiches you can find in Melbourne.
"Melbourne" and "food" – two words that absolutely cannot be separated. And with such a strong dining scene, at all levels, you can be sure that some of the best sandwiches in Australia can be found all across the grid, from Richmond and Fitzroy, to South Melbourne and even Coolaroo.
Here's where to look if you're after a new sandwich shop to try, whether you want some indulgent American style deli sandwiches, some delicious vegan sandwiches, egg sandwiches with bacon jam, or something painfully simple like roast chicken and Swiss cheese in between two slices of fluffy white bread.
---
---
Our Favourite Sandwich Shops In Melbourne
---
Le Bajo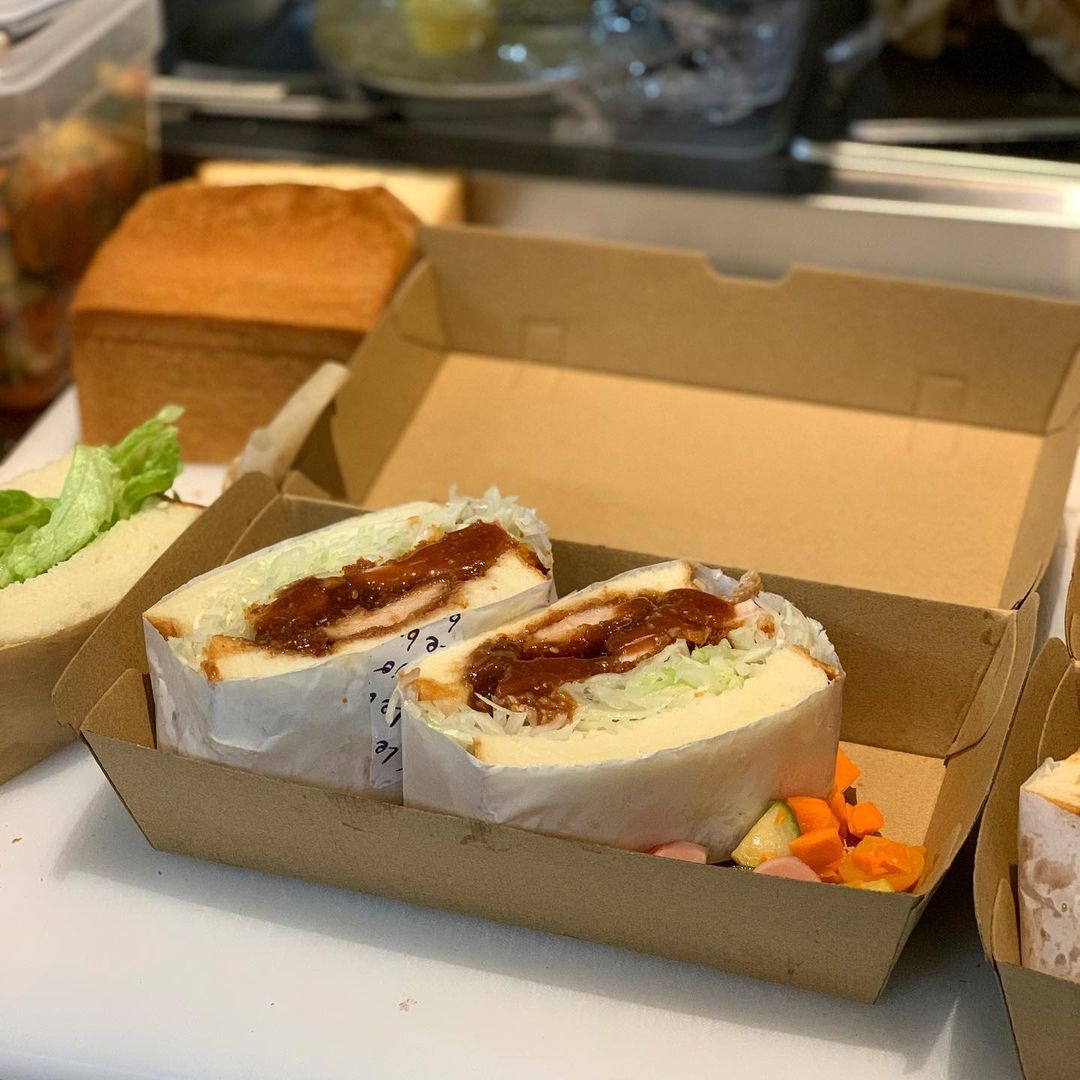 Le Bajo is a North Melbourne Japanese bakery from Jason Gunawan, co-owner of Bali's Potato Head, and chef Kantaro Okada. Together they have taken clean, fluffy Japanese milk bread and used that base for all kinds of fillings, both expected and wildly inventive. Take the spicy tako sandwich for example. It's the ostensible showstopper at this Melbourne sandwich shop, with battered octopus tentacles lightly covered in spicy mayo with some shredded iceberg lettuce and onion.
Address: 8-14 Howard Street, North Melbourne
Contact: 0402 189 088
Opening Hours: Tuesday – Friday (7:30 am – 3 pm); Saturday – Sunday (8 am – 3 pm)
---
Tuckshop By Comma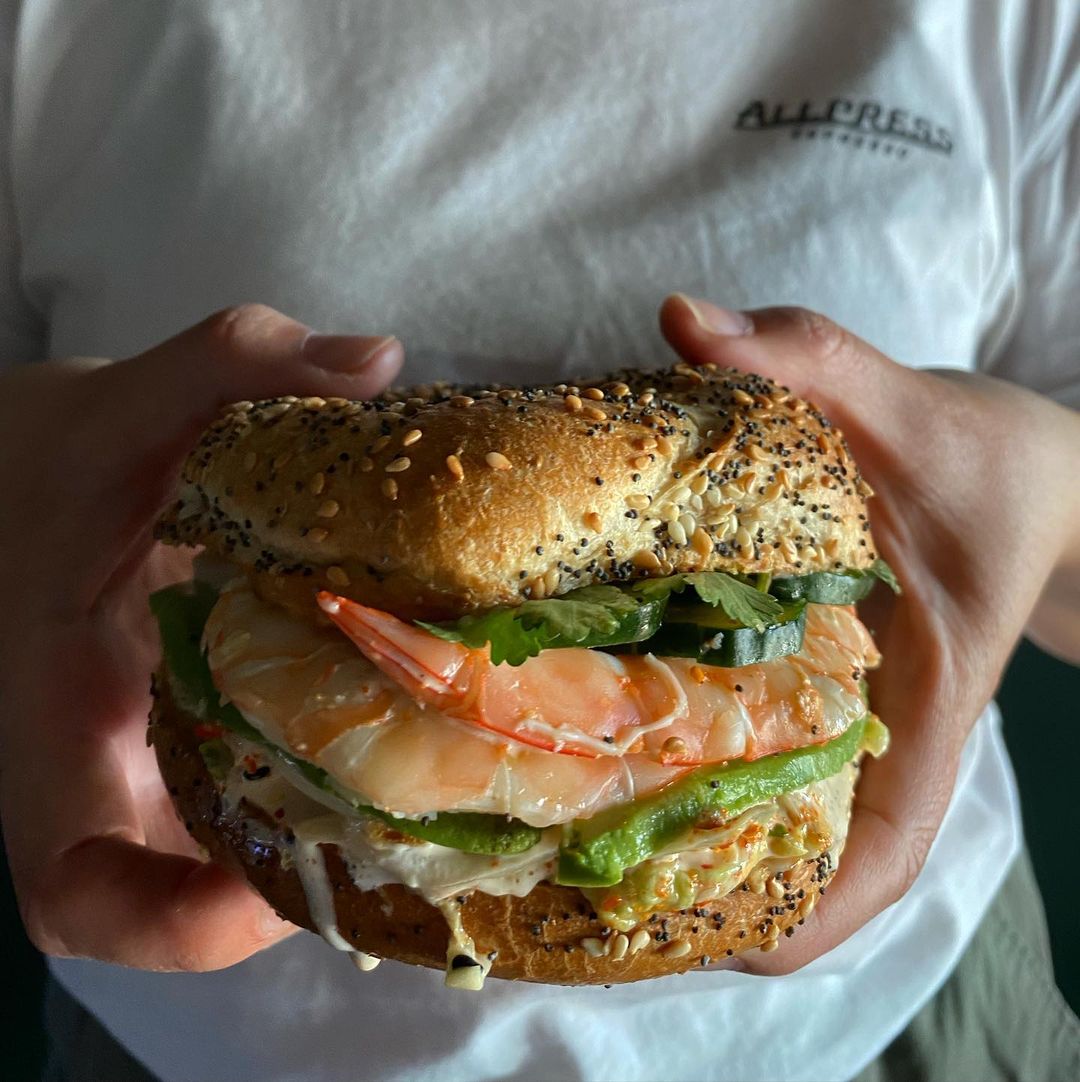 It's been a while since Adam Cruickshank and Matt Woodhouse opened Comma, quickly solidifying the wine room as one of the greatest and most consistent neighbourhood venues in Moorabbin. That reputation has now extended to a sandwich shop, simply named Tuckshop by Comma with softly textured Savion bagels and generous, produce-forward fillings. Think gourmet options like grilled Cape Grim hanger steaks with dill pickles, smoked scamorza cheese, and mayo, alongside more expected bagel standards like cap, dill, and cream cheese.
Address: 3 Tuck Street, Moorabbin
Contact: (03) 9503 4238
Opening Hours: Monday – Sunday (8 am – 3 pm)
---
Rusty's Sandwich Parlour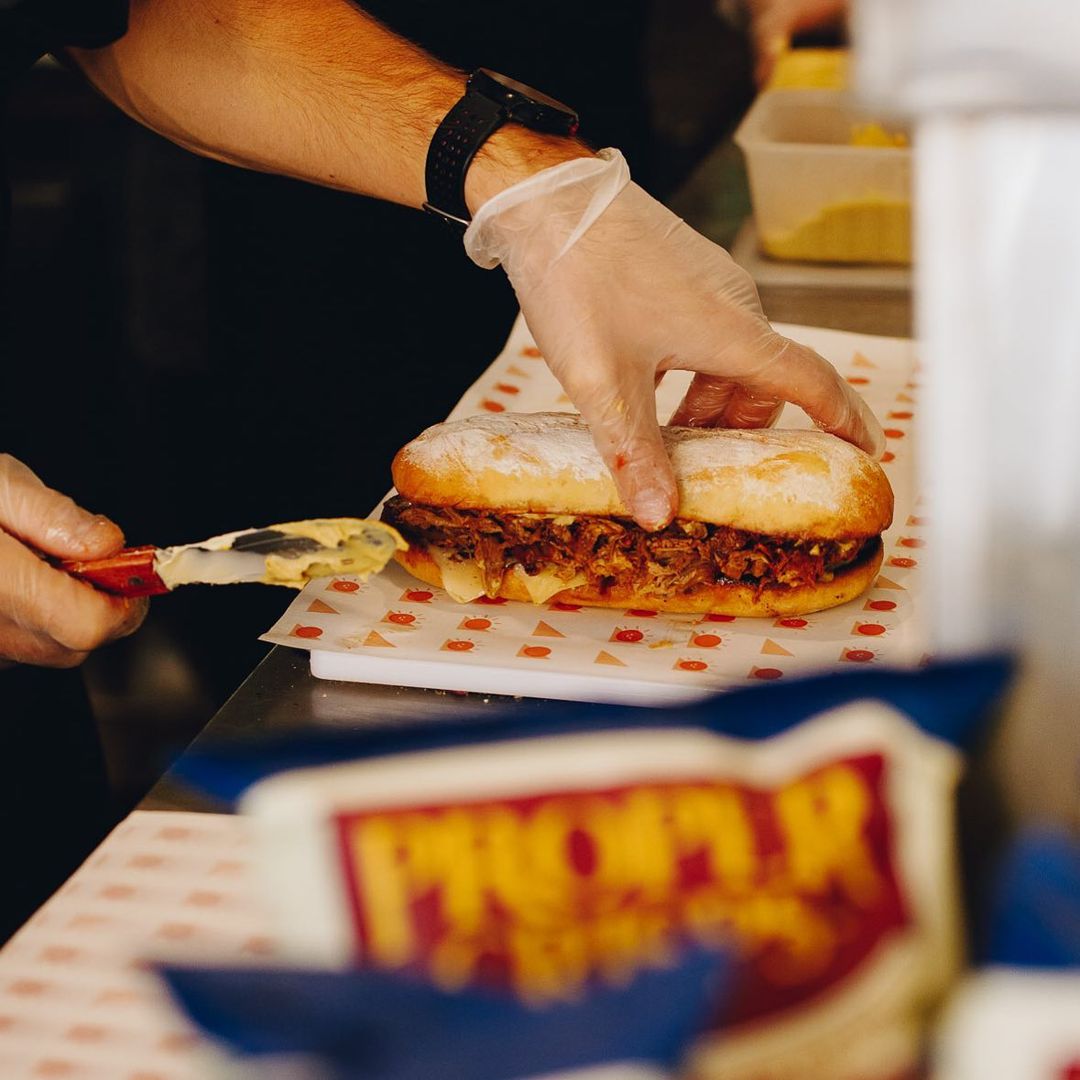 There are plenty of good choices in Brunswick East when it comes to casual eats, but few can compete with Rusty's Sandwich Parlour. Run by Phil Gijsbers and Rob McKenzie, the humble Melbourne sandwich joint is all about that concise 10-sandwich menu with a few rotating specials thrown in for good measure. It's always a hard choice here, but on your first visit, the essential should be the Cubano, flipping the classic with orange-braised pork, pickles, Swiss cheese and mustard slapped in between two sourdough slices. It's home to some of the best sandwiches Melbourne has to offer.
Address: 189 Nicholson St, Brunswick East
Contact: (03) 9381 2005
Opening Hours: Monday – Friday (8 am – 3 pm); Saturday – Sunday (9 am – 2 pm)
---
The Left-Handed Chef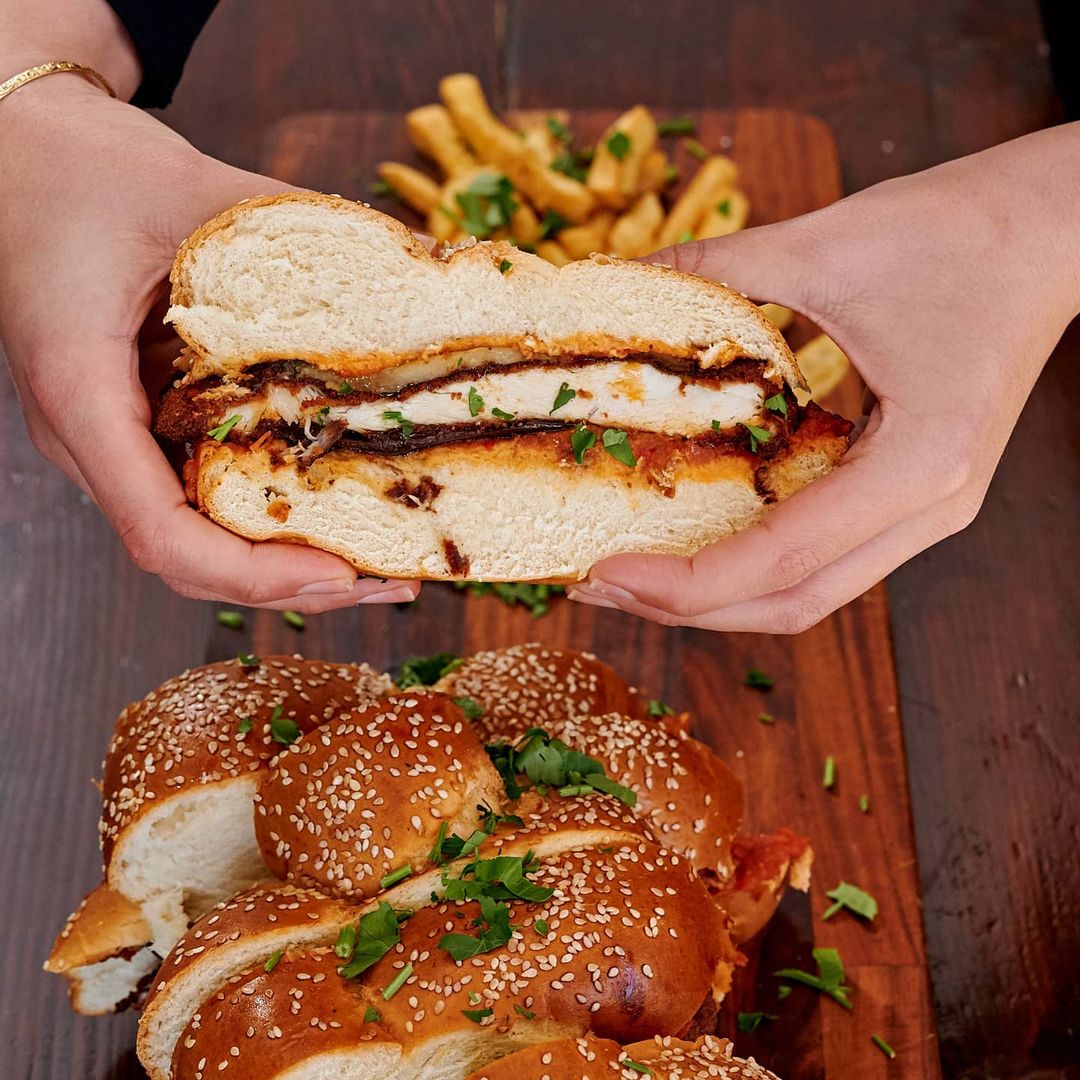 The Left-Handed Chef, which has most recently moved location to 108 Bank Street in South Melbourne, is strictly dedicated to showcasing Israeli street food. Which means sabiches – basically an Israeli version of a sandwich using pita or laffa bread and typically stuffed with parsley, fried eggplant, a boiled egg, tahini, and other ingredients – alongside other stuffed-bread favourites like a generous pita pocket chicken shawarma, and the signature mini challah, which is 2 mini schnitzels with red sauce, pickles, and egg plant stacked onto a seeded bun. Add some haloumi to anything if you want to level up and you'll surely be joining the chorus of Melburnians regularly queuing up (or ordering online as per the current lockdown) for one of the some of the best sandwiches in Melbourne has to offer.
---
---
Address: 108 Bank St, South Melbourne
Contact: 0460 866 412
Opening Hours: Friday – Sunday (12 pm – 8:30 pm)
---
Warkop Sandwich Shop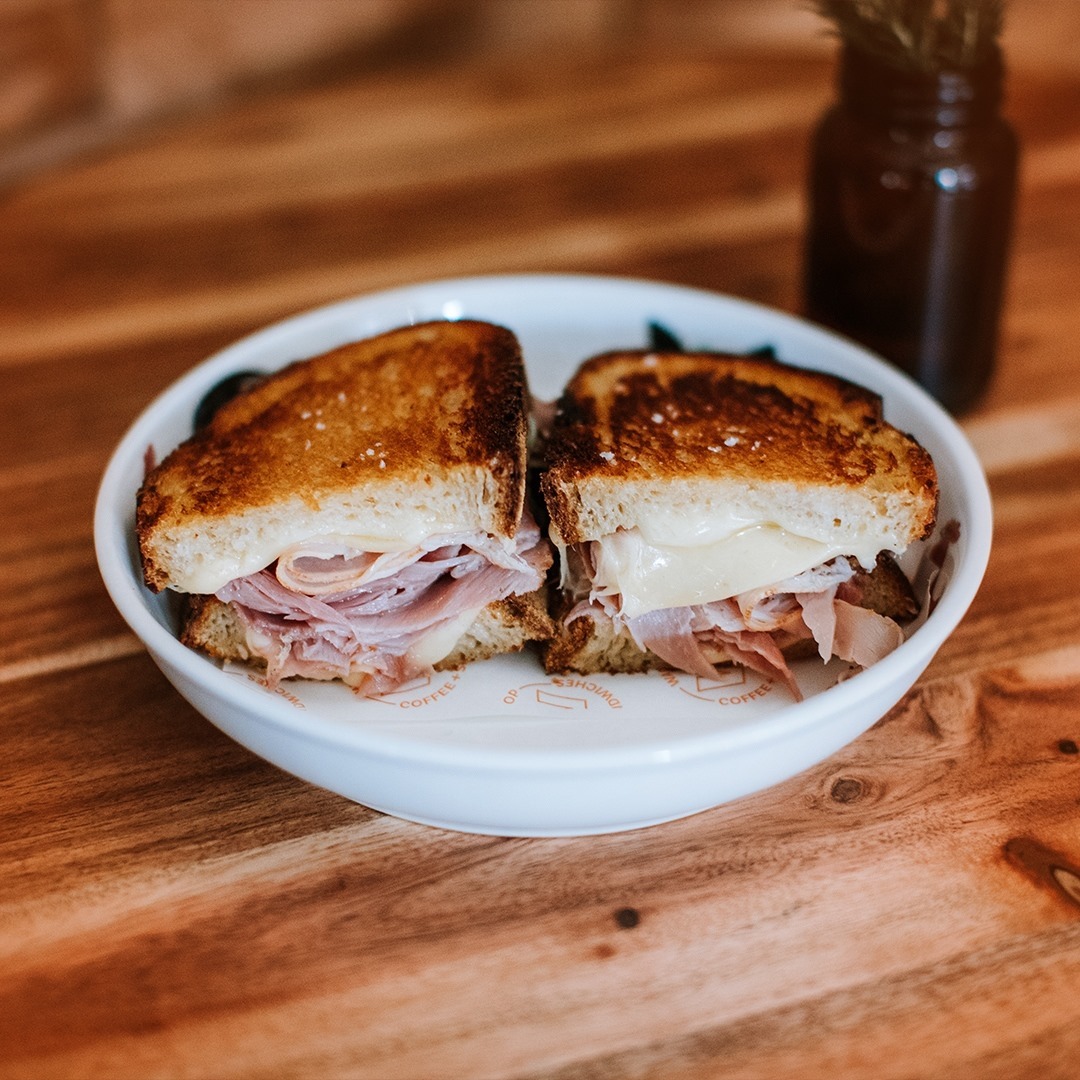 Hop on over the Richmond to get a load of what Warkop are slapping onto their buns. This humble Indonesian influenced sandwich shop is fronted by chef Barry Susanto who is bringing something completely different to Melbourne's sandwich scene. Just around the corner from the dominant Hector's Deli no less. On the menu is the signature chicken tailwing sandwich, with the chook smelling mighty fine thanks to a marinate built with sand ginger, lemongrass, shallots, garlic, and shrimp paste, flanked by cheese, tomato, and rocket.
Address: 12 Risley St, Richmond
Contact: (03) 9939 9678
Opening Hours: Monday – Friday (7 am – 3 pm)
---
Maker And Monger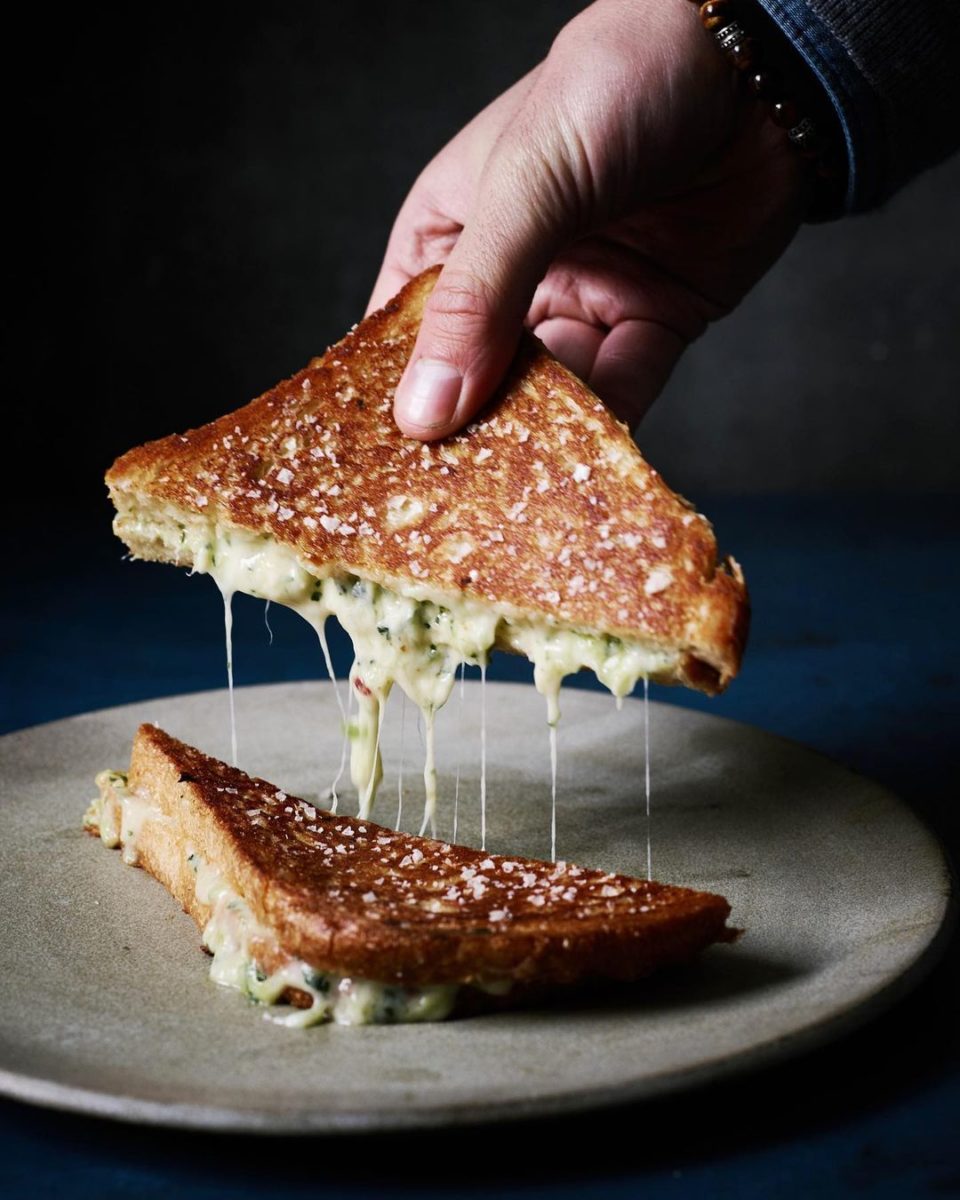 This one's for the grilled cheese fans. Maker and Monger has long been a Melbourne institution for their deliciously gooey selection of Australian and international cheeses. Although it's more than just a olfactory-slamming cheese shop. Maker and Monger is easily one of the best sandwich spots in South Yarra. Yes you could just order up one of their impeccably designed cheese platters, or you could grab a primo grilled cheese toastie from this Prahran Market fixture.
If you're more a fan of strictly grilled cheese numbers, check out the 9 best grilled cheese toasties in Melbourne.
Address: Prahran Market, Stall 98/163 Commercial Rd, South Yarra
Contact: (03) 9958 4830
Opening Hours: Tuesday (8 am – 4 pm); Thursday – Saturday (8 am – 4 pm); Sunday (9 am – 3 pm)
---
Hector's Deli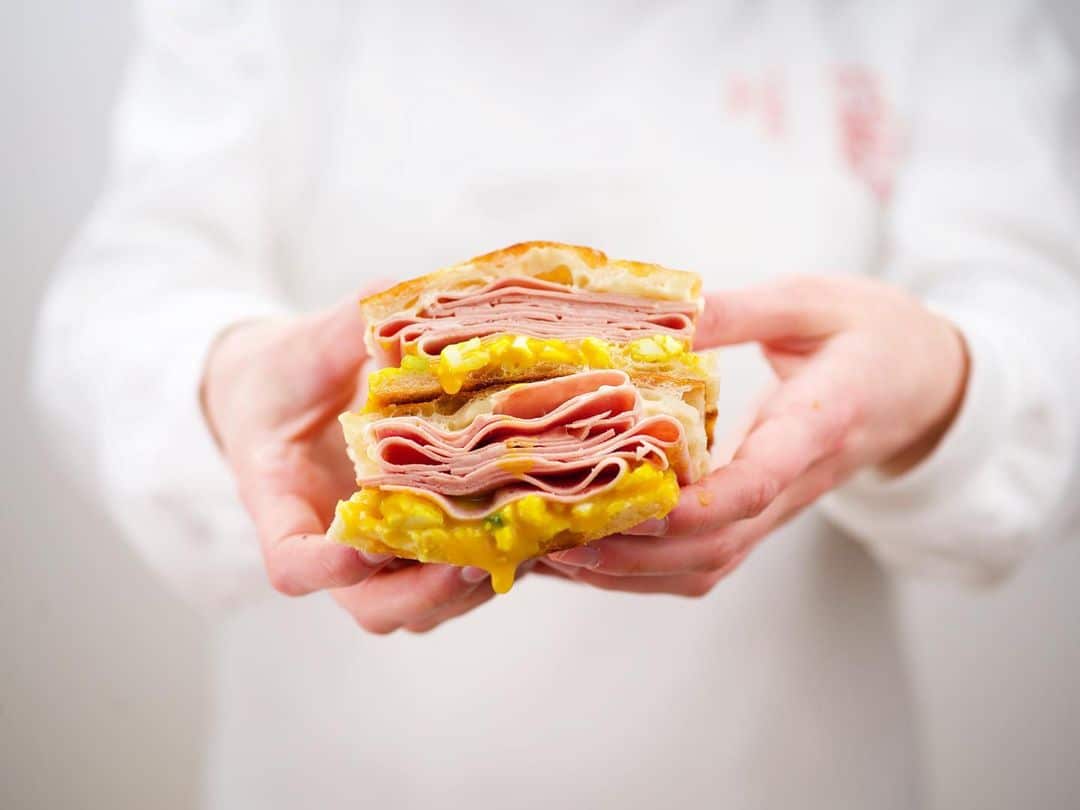 For locals, Hector's Deli is to sandwiches what Lune is to croissants. No matter how much the list of sandwich shops in Melbourne you need to try swells, Hector's Deli always remains a firm favourite. The kitchen stays true to their motto that they aren't trying to invest any new flavour combinations, but rather improve upon the classics. That much is evident once you bite the signature chicken schnitzel sandwich lightly washed with tarragon butter and stacked with iceberg lettuce and a house-made pickle mayo on a steamed potato bun.
Address: 94 Buckingham Street, Richmond
Opening Hours: Monday – Friday (8 am – 2 pm)
---
---
---
Ima Project Cafe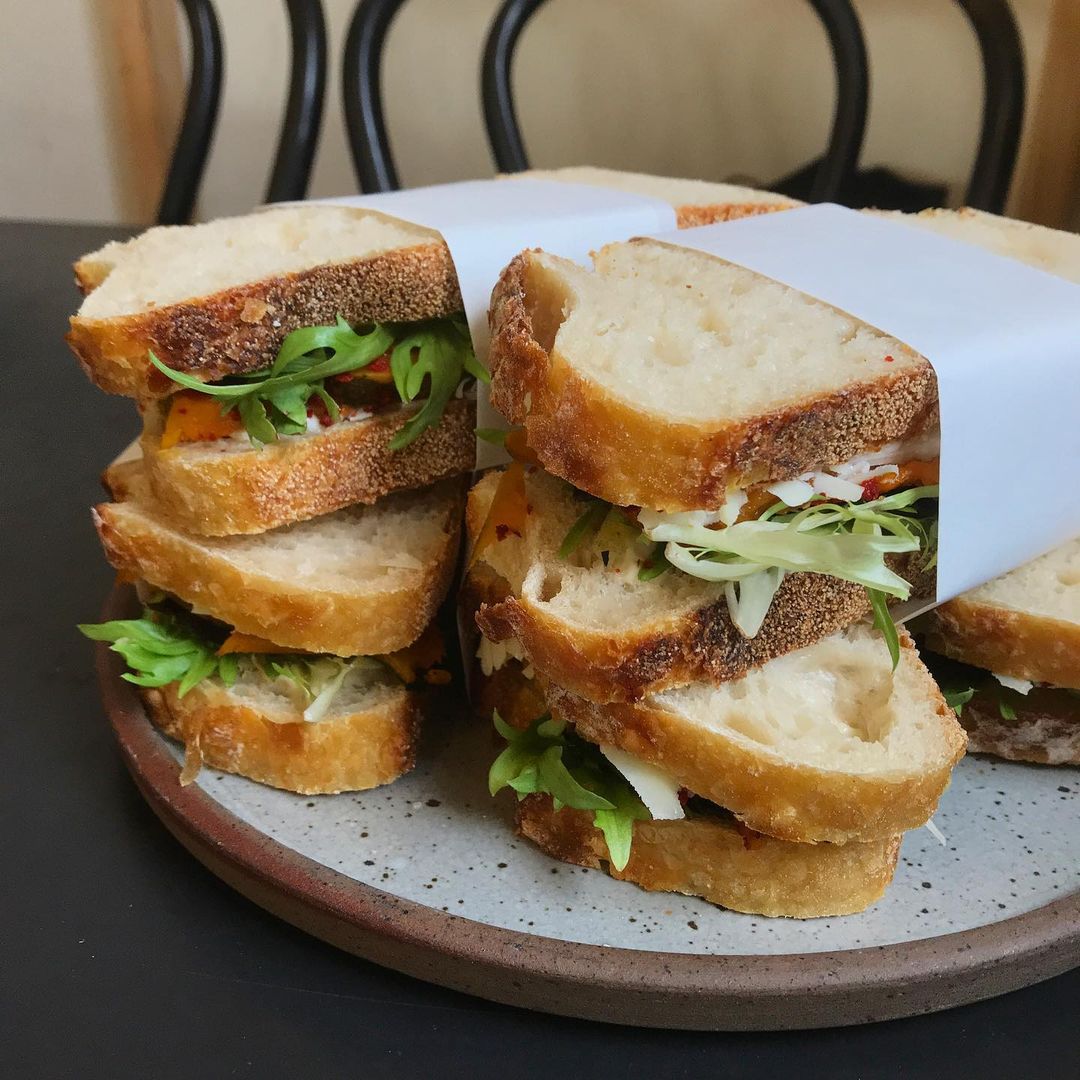 Carlton locals have long been spoilt with this Japanese inspired cafe, with ima constantly serving up some of the best brunches and breakfast in Melbourne. You could head along in the morning for a bowl of big rice bowl, or you could wait until the afternoon when the kitchen pumps out just a few sandwiches, like the signature chicken, which stacks cos lettuce, avocado, and yuzu kosho mayo with a big piece of hibachi grilled marinated chicken. It's simple, but blows most of the local competition away.
Address: 169 Elgin St, Carlton
Contact: (03) 9348 1118
Opening Hours: Monday – Friday (7:30 am – 3 pm); Saturday – Sunday (8 am – 3 pm)
---
Morning Market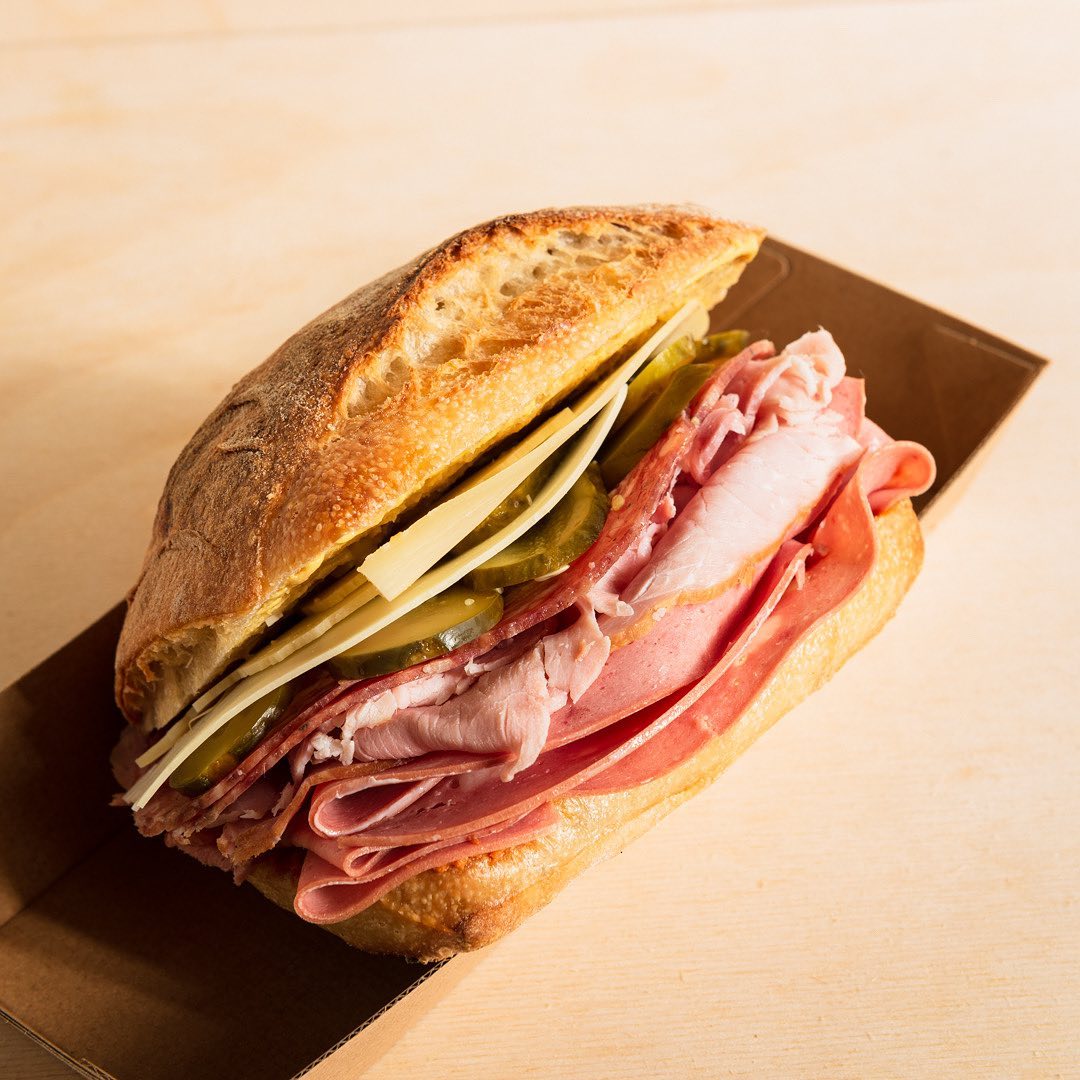 A corner store and bakery concept from Andrew McConnell was always going to be a wild success. To no one's surprise, Morning Market is now one of the most popular spots both in Fitzroy and Prahran. This is credited to a number of things, like the European Food Hall inspired atmosphere, the generous stock of provisions, and of course, the sandwiches. Get the toasted salmon melt if you really want your life changed, but equally enticing options include the kimchi toastie and the humble chicken sanga.
Address: 59 Gertrude St, Fitzroy | 579 High Street, Prahran
Contact: (03) 9277 9799 | (03) 9277 9798
Opening Hours Fitzroy: Tuesday – Sunday (8 am – 3 pm)
Opening Hours Prahran: Monday – Saturday (8 am – 6 pm)
---
Smith Street Alimentari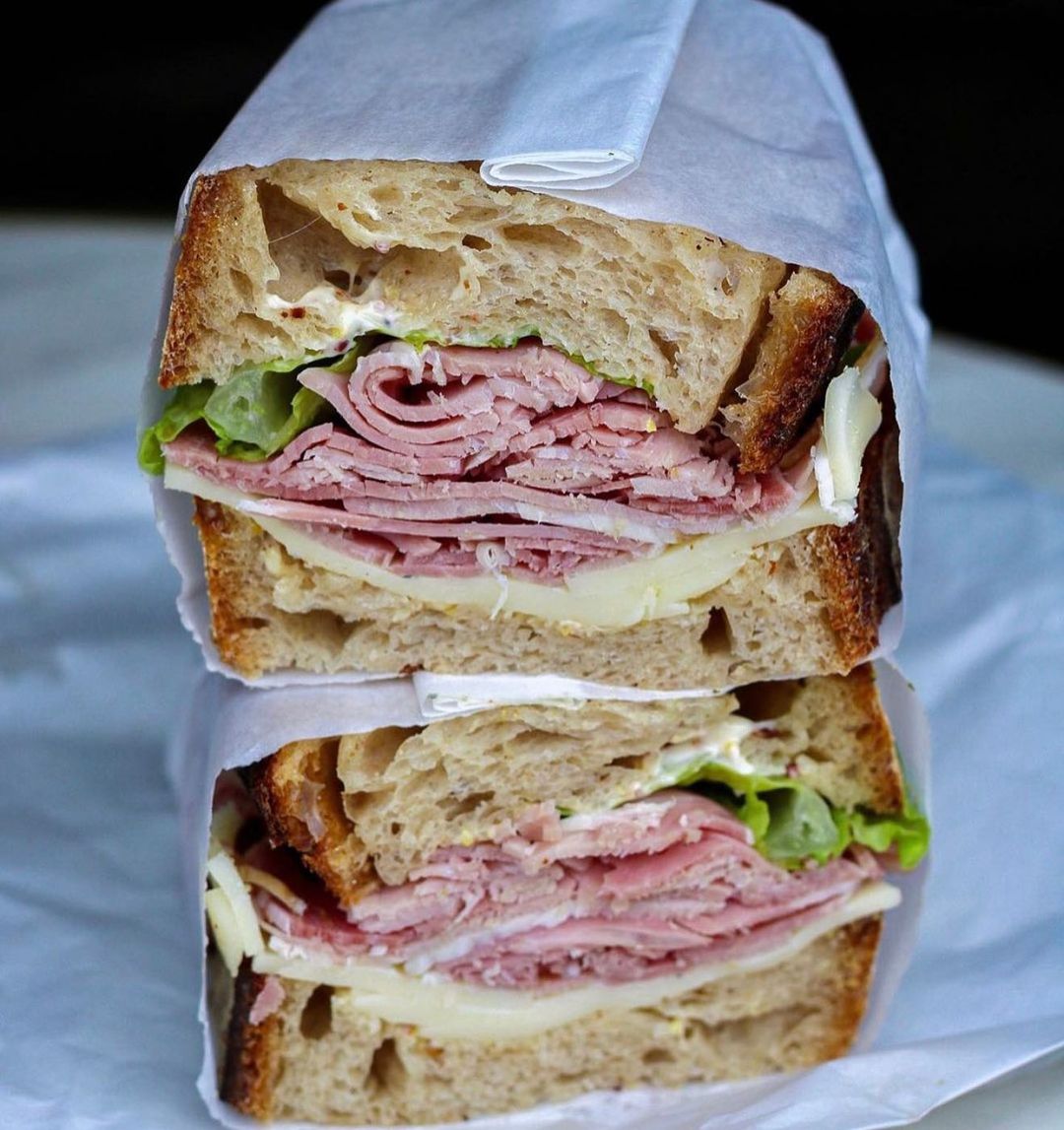 Opened by the same team behind Alimentari (equally great when it comes to sandwiches), Smith Street Alimentari is a deli-café concept that, even after all these years, has Collingwood locals regularly weak at the knees with their delicious sandwiches, paninis, and wraps.
Address: 302-304 Smith Street, Collingwood
Contact: (03) 9416 1666
Opening Hours: Monday – Friday (8 am – 3 pm); Saturday – Sunday (8 am – 4 pm)
Kelso's Sandwich Shoppe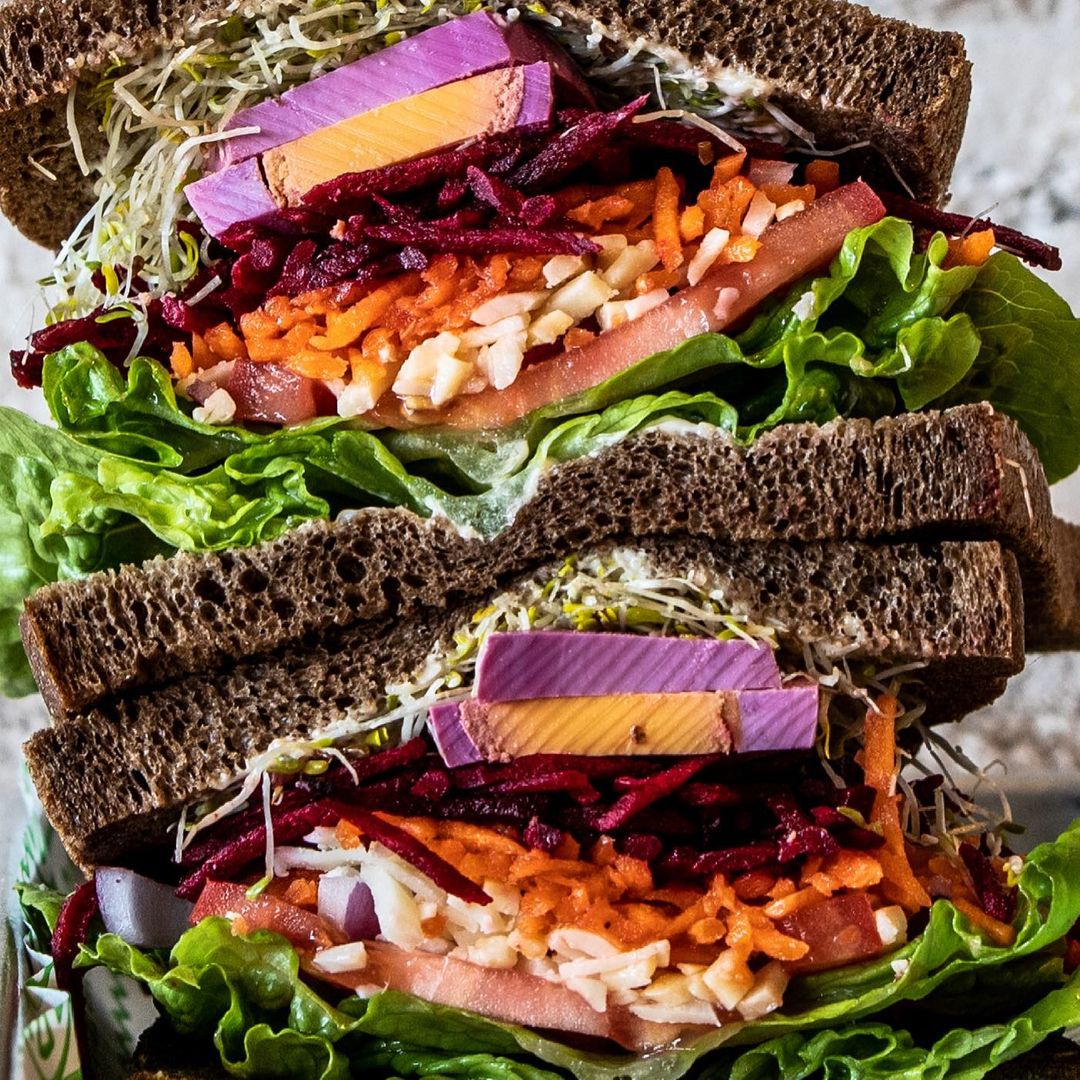 As you could probably tell by the name, Kelo's places high value on its vintage atmosphere. Although the kitschy blast from the past aesthetic isn't all that lures Melbourne's most discerning sandwich savants to this Abbotsford shoppe. Those sandwiches are amongst the best you'll ever find in the city, particularly that massive tuck shop salad sandwich which has just about everything you could thing of on a soft bap roll ($2 extra switches that to rye). Or you can always go toasted, with a standout being the Hawaiian, which is (of course) the grilled toastie version of a Hawaiian pizza.
Address: 271 Johnston Street, Abbotsford
Contact: (03) 9495 6268
Opening Hours: Wednesday – Sunday (9 am – 3 pm)
---
---
---
Nico's Sandwich Deli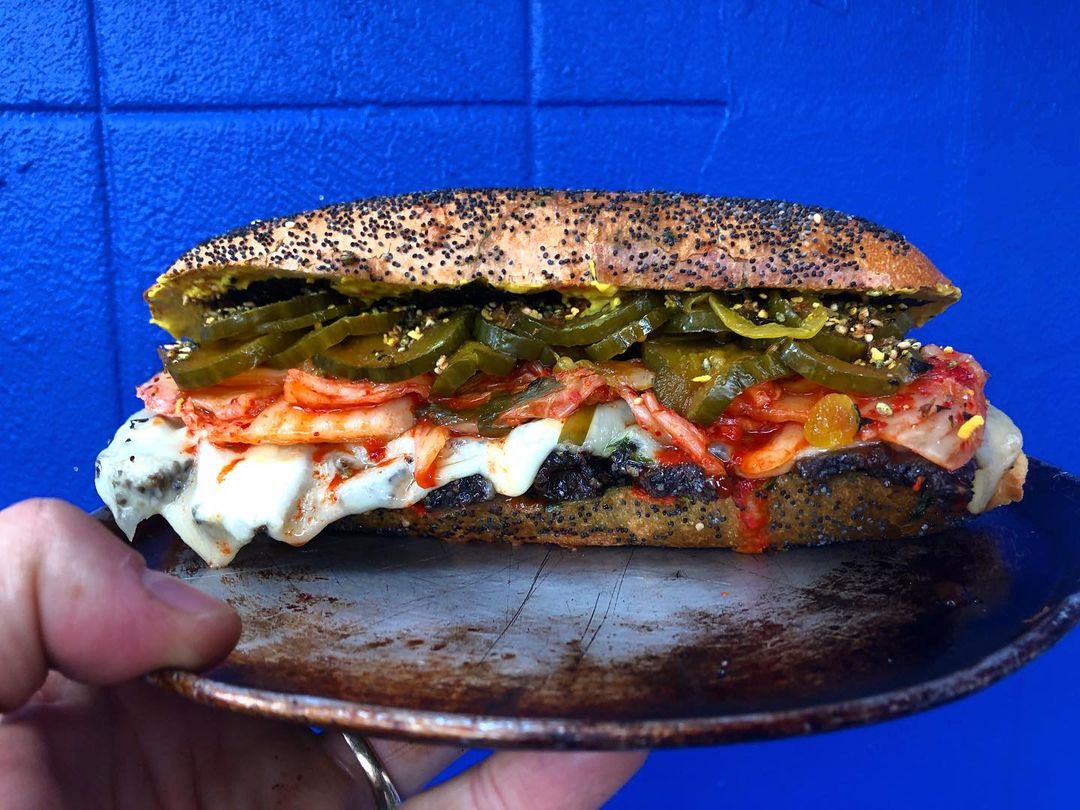 You're heading to Nico's if you want creative fusions of Italian and Japanese flavours in your sandwiches. There's no question about it. This two-venue business is serious about maintaining a distinctive identity, carving out their own path when it comes to the best sandwich shops in Melbourne. If you want your mind sufficiently blown go for the Cuban, which eschews the classic build and instead interprets it into a stack of smoked pork belly with Grandma leg ham, original salad creme, Emmental cheese, dill pickles, apple cider reduction, and American cheese.
Address: 100 Kerr St, Fitzroy | 535 Little Lonsdale St, Melbourne
Fitzroy Opening Hours: Tuesday – Sunday (8 am – 3 pm)
CBD Opening Hours: Monday – Friday (7 am – 2 pm)
---
Papirica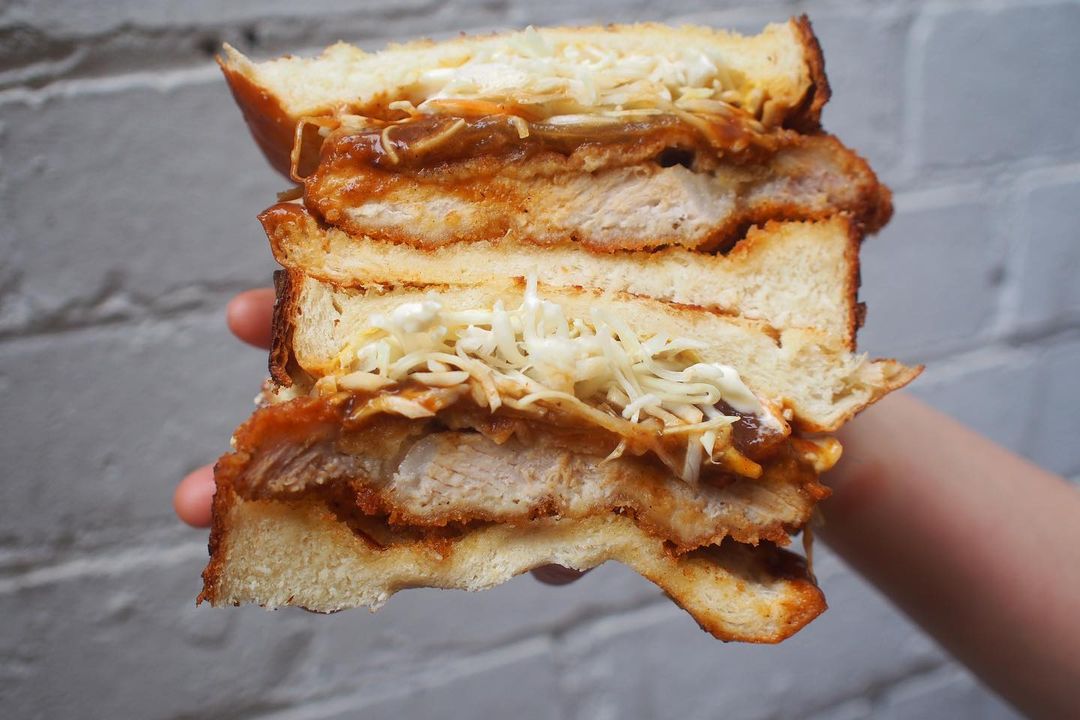 Taking heavy cues from the ostensible "kitchen of Japan", that is Osaka, Papirica is simply a blessing for those who love their Japanese comfort food. Not only does owner Yutaka Matsuda command some of the best okonomiyaki in the entire country, and serve up slices of addictive yuzu burnt cheesecake, but this small café also happens to offer some of the best sandwich shops in Melbourne.
Get the namesake Matsu Sando for proof of this repute. It comes as toasted slices of shokupan (a squishy Japanese milk bread) which host crumbed tonkatsu, caramelised onion, housemade sauce, and cabbage coleslaw. There's always the eggplant sando as well, but if it's your first time, you might as well go for the best.
Address: 22 Smith Street, Collingwood
Contact: (03) 9416 1829
Opening Hours: Wednesday – Sunday (10 am – 3 pm)
---
Big Dog's Deli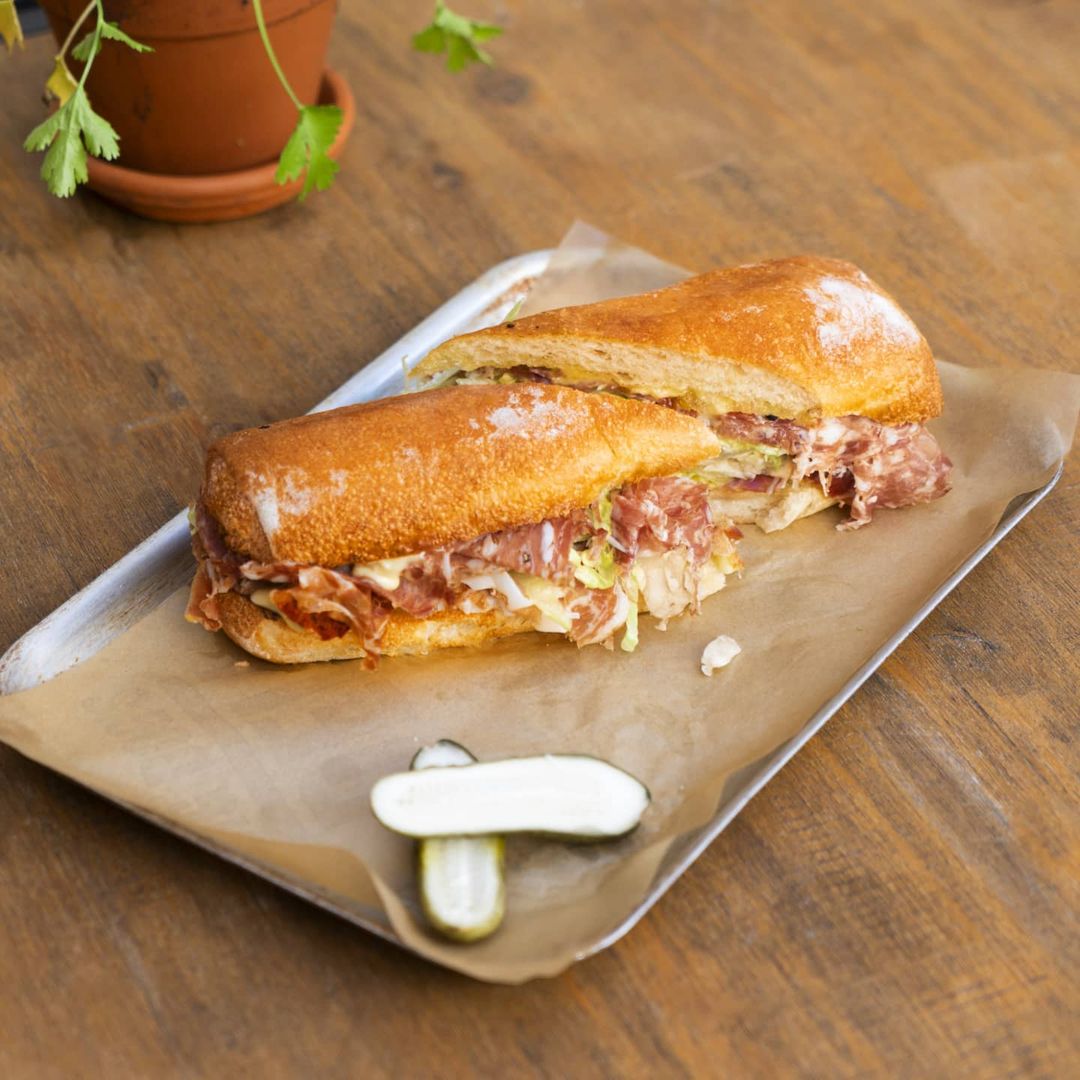 Richmond favourite Big Dog's Deli is all about those muscular, monster subs that put neighbouring sandwich shops to shame. Stacked with all types of fresh produce, the sangas here are amongst the best you'd find in the area, with a clear focus being to refined classics rather than mess with them too much.
Signature sub The Big Dog is easily the best option here, absolutely flooded with prosciutto, pork & fennel salami, 'ndjuga, pickled fennel, pickled peppers, pecorino, and aioli slapped on ciabatta.
Address: 327 Lennox St, Richmond
Contact: (03) 9429 0414
Opening Hours: Wednesday – Sunday (12 pm – 4 pm)
---
---
---
Falco Bakery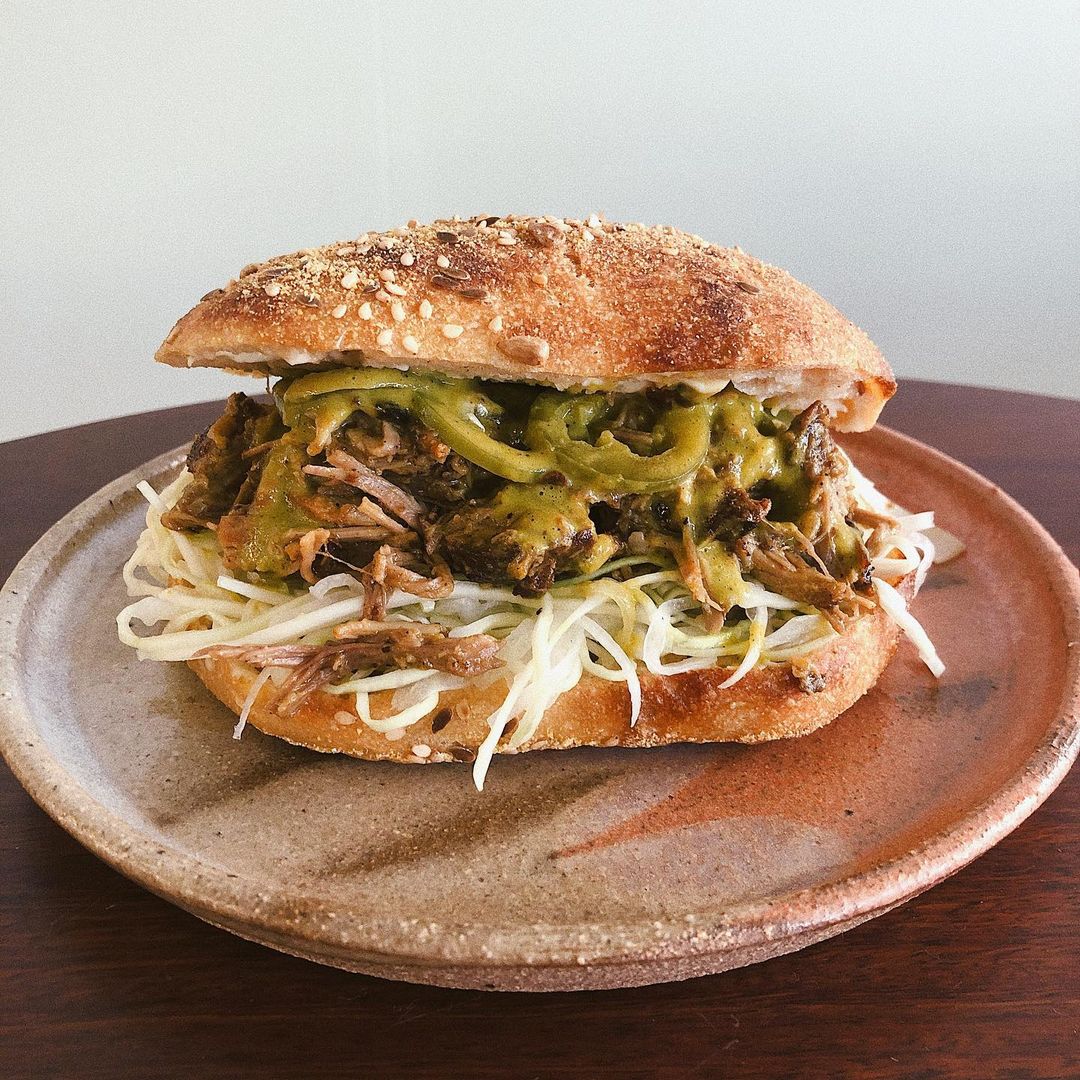 It's all about the chicken sandwich at Falco Bakery. Seriously, they've perfected the staple, showing the care and attention to detail often credit to such a small-batch bakery. Collingwood has long benefited from the wafting scent of freshly baked breads (usually the acclaimed country life) absolutely blanketing Smith Street.
Address: 288 Smith St, Collingwood
Opening Hours: Monday – Sunday (8 am – 4 pm)
---
Greta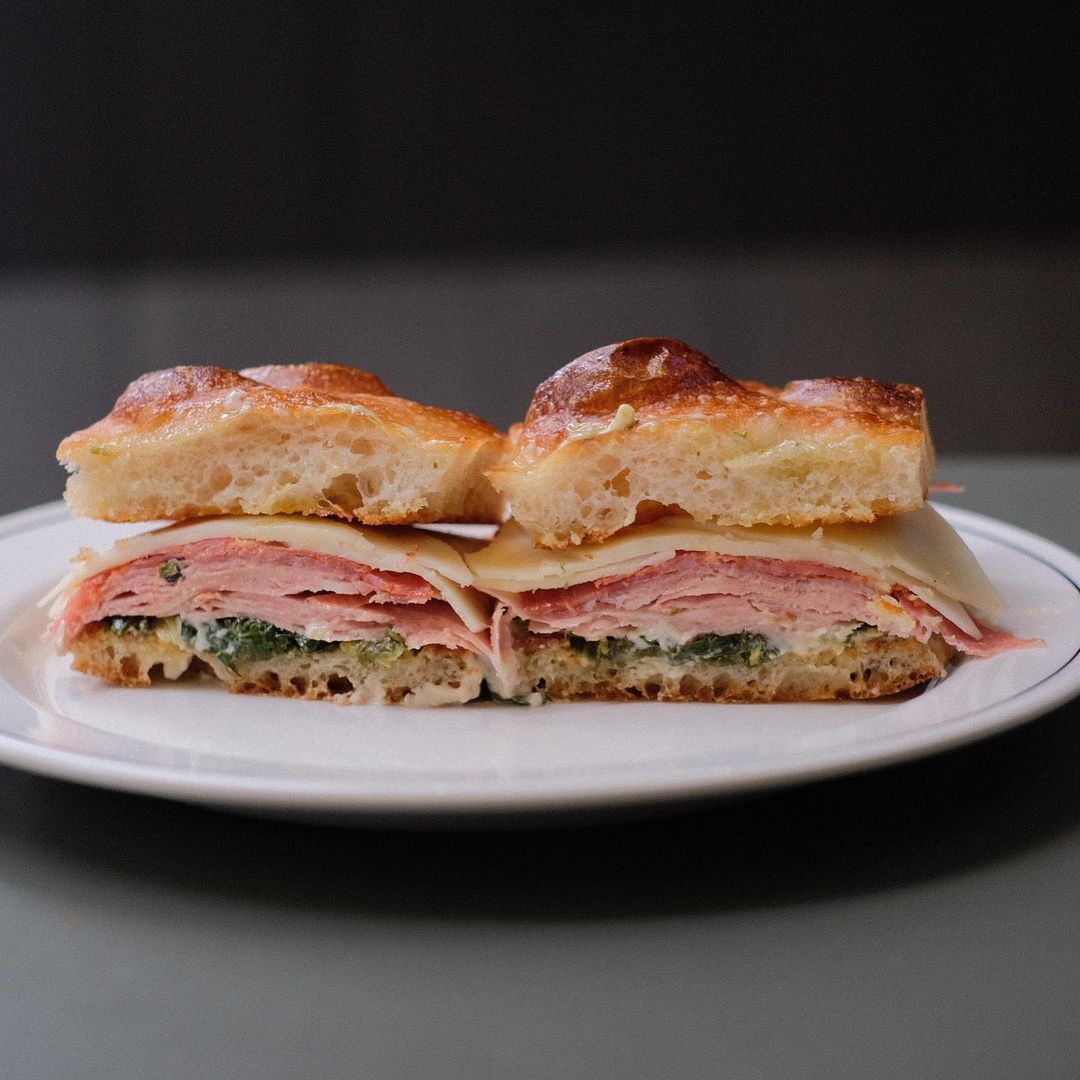 This European styled sandwich and wine bar on Flinders Lane is just as nifty when it comes to baked egg dishes, but you'd be making a grave error if stuffed sangas wasn't the first thing on your mind. Get the incredibly melty trois fromage sandwich if you're feeling particularly indulgent – gruyere, brie, and cheddar all melted with pickled onion and dijon playing supporting rolls. Although just as good, if not better, is the porchetta number with bitter leaves and a housemade salsa verde and mayo combo.
Address: 450 Flinders Ln, Melbourne
Opening Hours: Monday – Wednesday (7 am – 4 pm); Thursday – Friday (7 am – 8 pm)
---
Miksa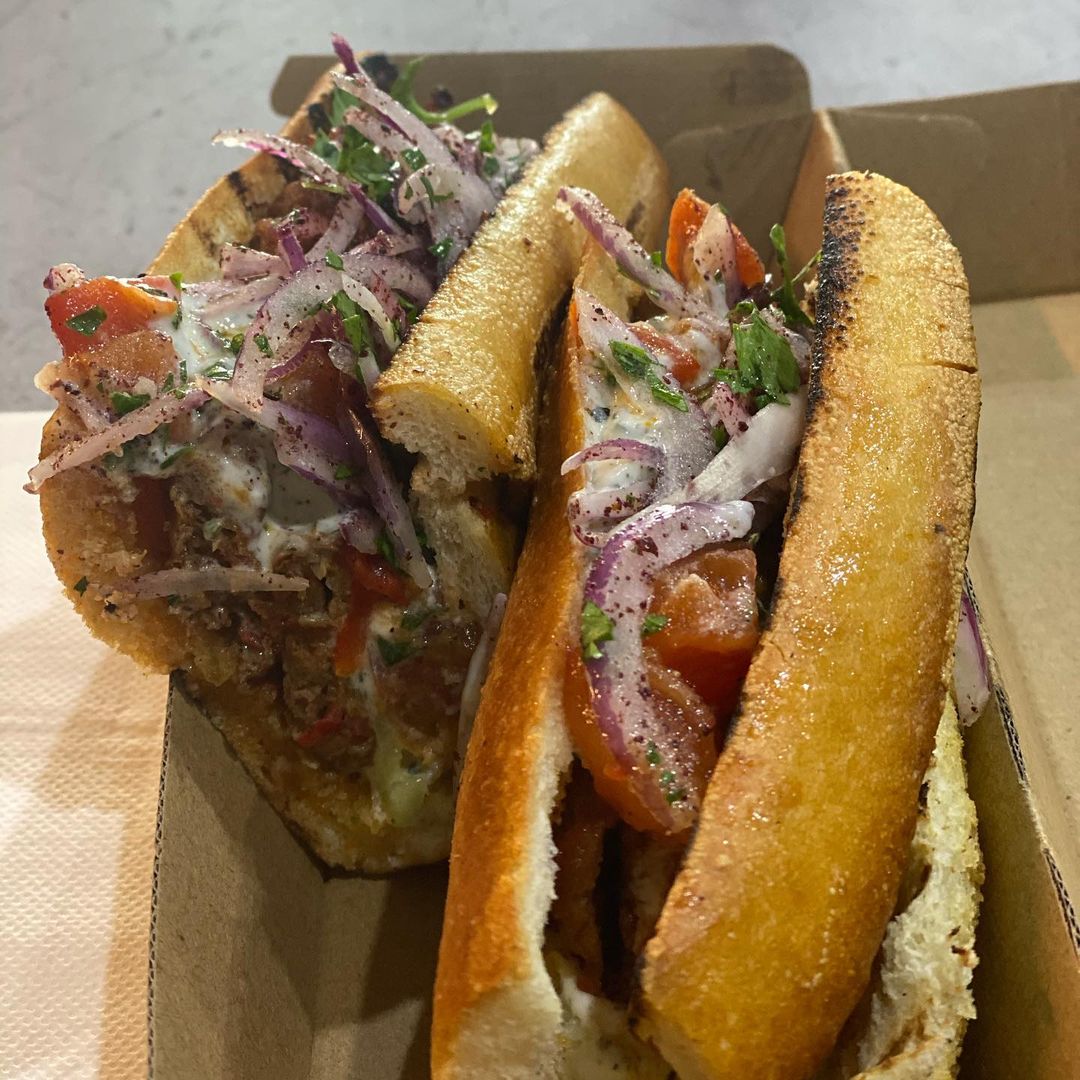 This casual Turkish eatery in Coolaro may not be in the most fashionable spot for Melbourne's many sandwich fiends, but make no mistake about it, Miksa is slamming out some of the greatest stuffed rolls you'll ever taste. Anything that's stacked with that mighty fine coal-grilled lamb is the main go'er here, and it'll probably keep your stomach well satisfied for the rest of the day. Stay away if you're trying to avoid carbs because the temptation here can overwhelm, even if you've already been around the best sandwich shops Melbourne has to offer.
Note that phone orders aren't much of a thing here. You'll want to order online in advance and then pick it up.
Address: Shop 6 / 1350 Pasco Vale Road, Coolaroo
Opening Hours: Wednesday (4 pm – 10 pm); Thursday – Sunday (12 pm – 10 pm)
---
Best Sandwich Shops In Melbourne – Frequently Asked Questions
What are the best sandwich shops in Melbourne?
Some of the highest rated sandwiches in Melbourne come from Hector's Deli, Falco Bakery, Big Dog's Deli, and Nico's Sandwich Deli.
---
---
Where is the best Japanese style sando in Melbourne?
Head to Papirica for some great sandwiches inspired by the classic train-stop sandos of Japan.
Which Melbourne suburb has the best sandwiches?
Like most casual eats, the best sandwiches can be found around Fitzroy and Collingwood, but there are also quite a few great sandwich shops in the CBD.