There is a wealth of competing perspectives regarding what is considered to be the most important thing about a dining experience. But if you were to ask Julia Lorenti, the Events & PR Manager at Manly Pavilion, it all comes down to the details. Details like the authenticity of a dish cutting through any pretensions of being anything more than it is, ice cubes that melt at a slower pace as to, in her own words, "… honour the flavour of the rum…" thereby preventing dilution, and even something as simple as allowing an executive chef to bring about the flavours of his upbringing to the eagerly awaiting patrons. It also doesn't hurt if your executive chef is the Tuscan born Andrea Corsi, who was mentored by Michelin star chef Raymond Blanc at the famed Le Manoir aux Quat' Saisons, joining the impressive alumnus of Heston Blumenthal and Marco Pierre White. Details are what we recall from memories, what defines them, linking to the broader nature of the human nature, and what we encountered a plenty at the Manly Pavilion Bistro.
At our table amidst the stylish yet intimate space, we sat by the window before the sweeping panoramic view of the Manly wharf, blessed by the sun on a picturesque winter afternoon.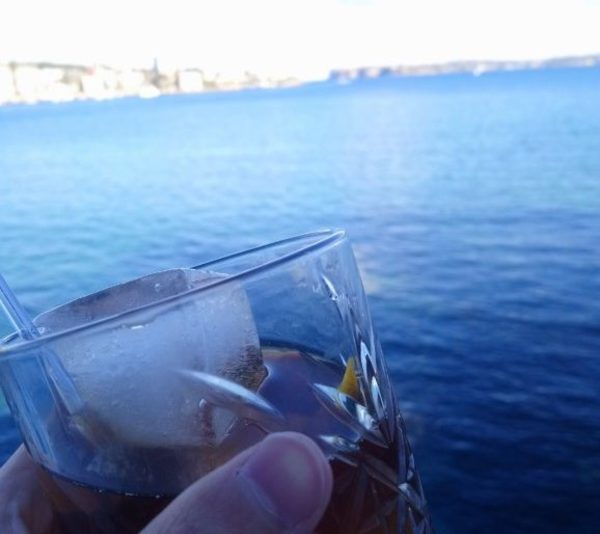 "The view is what it's all about, right? And in summer, no one sits in here… well they do, but it's first in best dressed, and everyone wants to go outside," says Lorenti. A lone police boat traces a line on the horizon. "They always come through for training trips… I always think that someone's getting dropped off for lunch, I see them around this time every day," she laughs.
---
---
"We've been open for a year. The last business that was here was fine dining… We're not a fine dining restaurant, we're very bistro style… There's so many options in Manly, and fine dining just isn't the right feel."
Though one could easily mistake it for such, with a menu that simultaneously flourishes with culinary sophistication, while also presenting a dignified, understated quality about itself. After some discussion of recommendations followed by indecisive negotiations ("… I love it all… everything on the menu…"), we agreed on the following.
To start with…
A seafood antipasto, complete with deep fried octopus, a bowl of mussels in house made marinara sauce, fresh oysters, with a side of salmon tartare mixed with roe, and a Tuscan style potato salad. The quality of the components went without question. Portion control is always key, and the antipasto was perfect for sharing between two.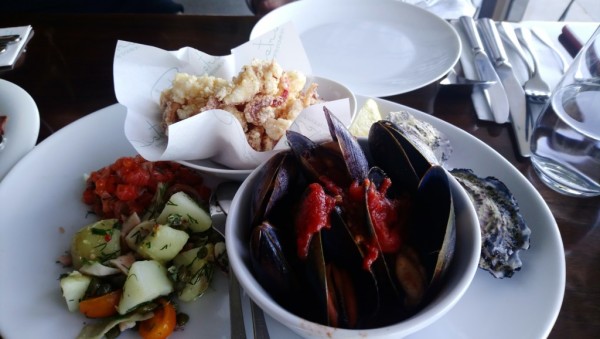 The seared beef with shaved parmesan. Contrary to the usual surf-and-turf, the slices of beef were delicate enough as to not overwhelm the seafood as red meats can.
Followed by…
The grilled, blue trevally topped with capers on a bed of asparagus, broccolini, roast potatoes, and cherry tomatoes.
---
---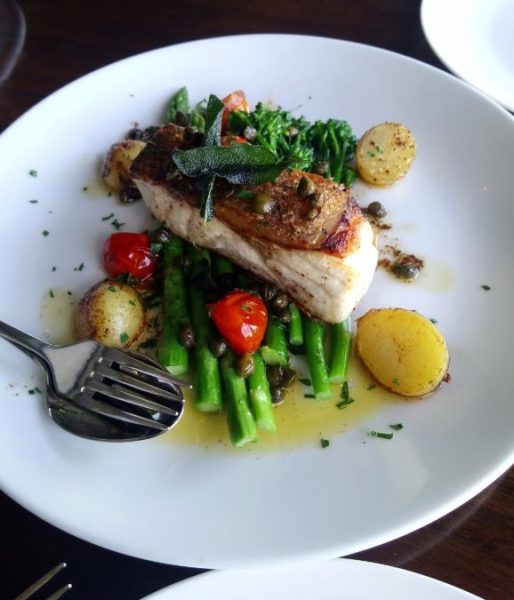 And the deep fried New Zealand cod seasoned in salt, pepper, and ginger with a base of soy sauce. Less intimidating than it looks. 'Nuff said.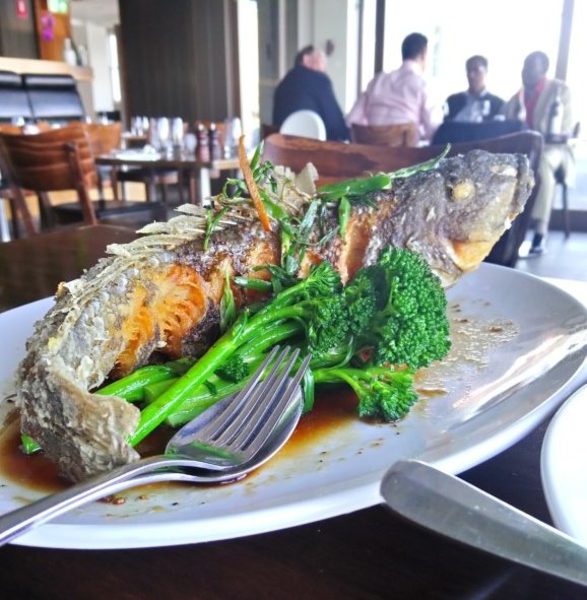 And for dessert…
The dark chocolate mousse served with cream and a side of poached pears drizzled with syrup. As someone who has never had the slightest interest in chocolate, let alone dessert, this one won me over. The contrast between the heavy richness of the mousse with the sweetness of the pears mediated by the cream was an experience everyone should encounter at least once in their lifetime.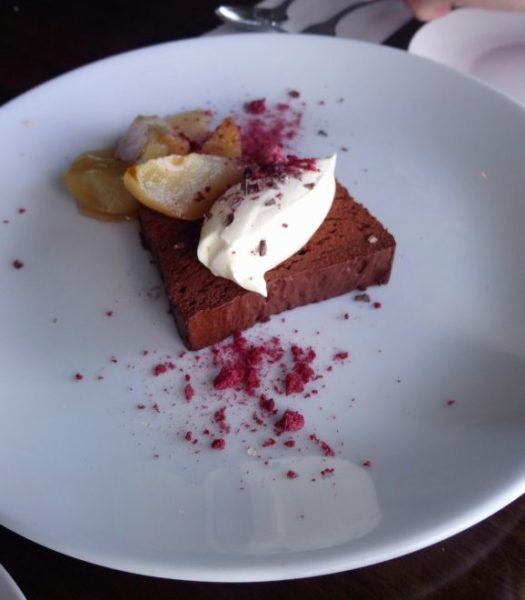 We asked Julia Lorenti where she sees the establishment years from now, and she responded that all she hoped for was to "… keep doing what they were doing now…", and for people to enjoy themselves. The experience as a whole felt like an unassuming luxury. Relaxed fine dining with equal parts warmth and professionalism, if you will. When all is said and done, this is essentially what dining out is about: a nice view, good food, and passionate people behind it. You know, the key details.