Melbourne's swathe of constantly spoiled gourmands have a lot to look forward to in 2021. A new restaurant from Chris Lucas and Martin Benn, a new pop-up from Attica, and a three-tiered tribute to the bountiful region of Gippsland, Victoria. And that's not even scratching the surface of Australia's famously dynamic culinary capital this year. There's a lot to get your head around, so here's a list of the best new restaurants in Melbourne for 2021, both recently opened and fresh-faced, or coming in the next few months.
This list will be updated as news rolls in and the list of best new restaurants in Melbourne swells, but for now, here are the ones you should get your tastebuds across if you really want to eat like an in-the-know king.
---
Farmer's Daughters, CBD
I'd like to say the idea behind Farmers Daughters is wildly ambitious, but it's not. It's elegant, necessary, and overdue. Victoria has long been known as the country's seat of peerless produce, particularly the bountiful Gippsland region with its rich cohort of passionate farmers and winemakers, so it's high time the region is enshrined in the state's capital. Farmer's Daughters is that shrine: a beastly three-floor venue built into the multi-million-dollar development of 80 Collins, led by Pastuso's unwavering Alejandro Saravia, who has been championing Gippsland for years now.
---
---
Though all have been designed with a clear love of Gippsland's natural beauty, the three levels are vastly different: a ground-floor deli with Berrys Creek cheese, Tarago olives, and meats like Bass Strait beef whipped into a beef-cheek pastrami; the David Boyle-led restaurant where Baw Baw trout is served with caviar and mountain-pepper cream, Cherry Tree Organics lamb is kept simple with sprouting broccoli, and a dedicated vegan menu shares the faith of flavours packed by charcoal and wood; and an angled rooftop bar which tops the experience with smoky cocktails, exclusive brewery collaborations, and a preference towards Australian spirits. Chat so far has positioned Farmer's Daughters as the most delicious showcase of provenance the city has seen in quite some time; no arguments here.

Address: Shop 6/80 Collins St, Melbourne
Contact: (03) 9116 8682
---
Attica Summer Camp, Seville
While not technically in Melbourne, it'd be foolish not to include the latest project by faultless culinary king Ben Shewry when talking about the best new restaurants in town. The Attica chef-owner is opening Attica Summer Camp at Lillydale Estate in the Yarra Valley township of Seville, stripping away the parent restaurant's fine-dining layer and opting for something more casual but just as playful and inventive.
While it's a pop-up right now, which may or may not be popped down by mid-2021, Attica Summer Camp has so far stuck true to Shewry's reputation, driven mainly by "camp snacks" like pork pastrami with hot sauce, hot smoked king salmon with dill, and chicken liver pate with cherries.

Address: 45 Davross Ct, Seville
---
Chibog, West Footscray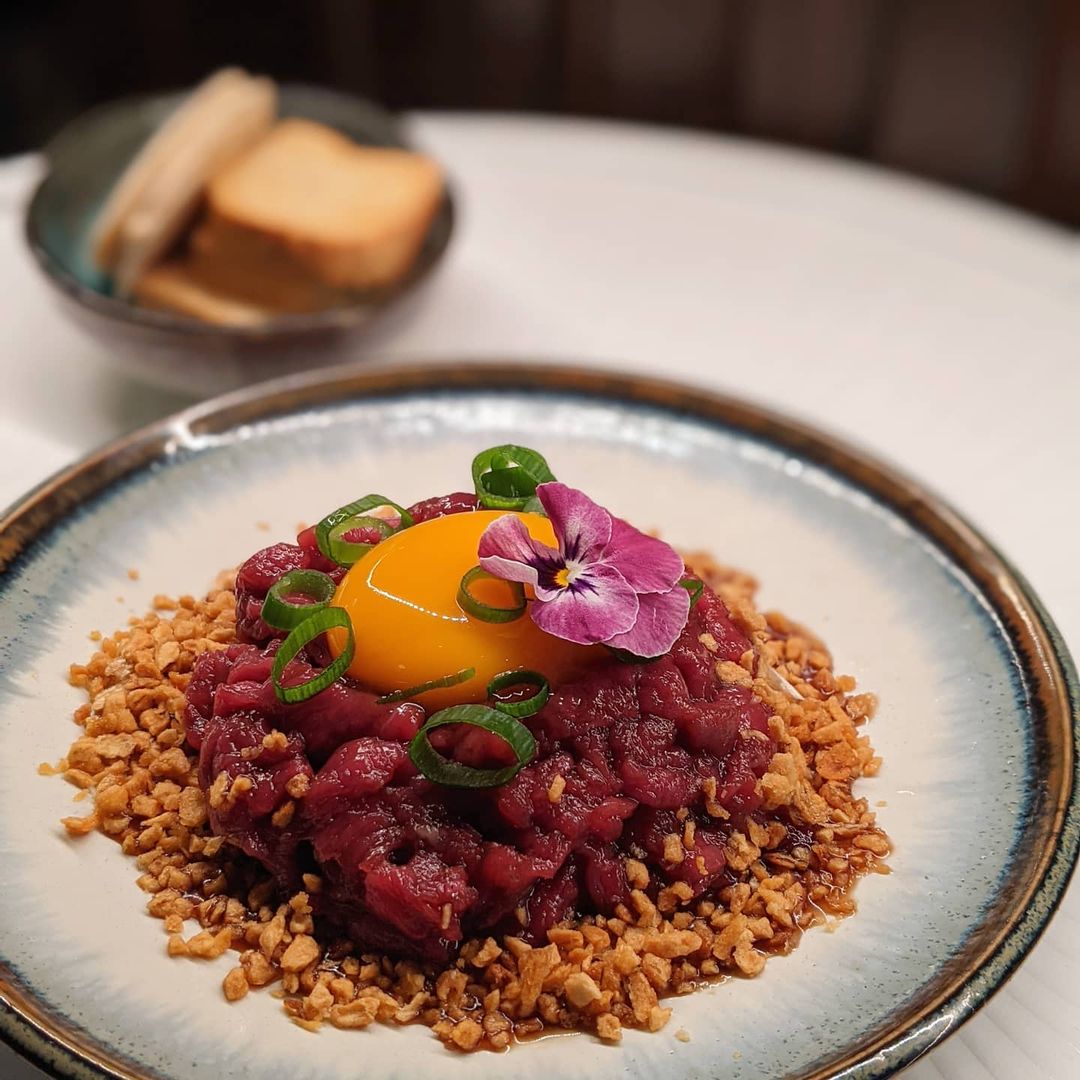 While it opened in the middle of last year, Chibog is still a fresh face for West Footscray, washing a bit of funk and neon through energetic Fliipino dining. The famously comforting and typically indulgent cuisine is elevated with a gourmet bent, moving away from adobo and towards a more open interpretation of Filipino food like the ceviche-like Kinilaw with yellowfin and slow-cooked osso bucco soup with jackfruit and chillies.
Flipino fans need not freak out though, you can still get sisig. Although instead of pig's ears, you've got other thrice cooked cuts of pork served sizzling with onion, liver pate, and chicharron. Pair that up with a Pinoy Old Fashioned – built with peppercorns, cloves, cinnamon, star anise, dark rum and bitters – and you'll be giving up that fad diet in no time.

Address: 553 Barkly Street, West Footscray
Contact: (03) 9078 4472
---
Mejico, CBD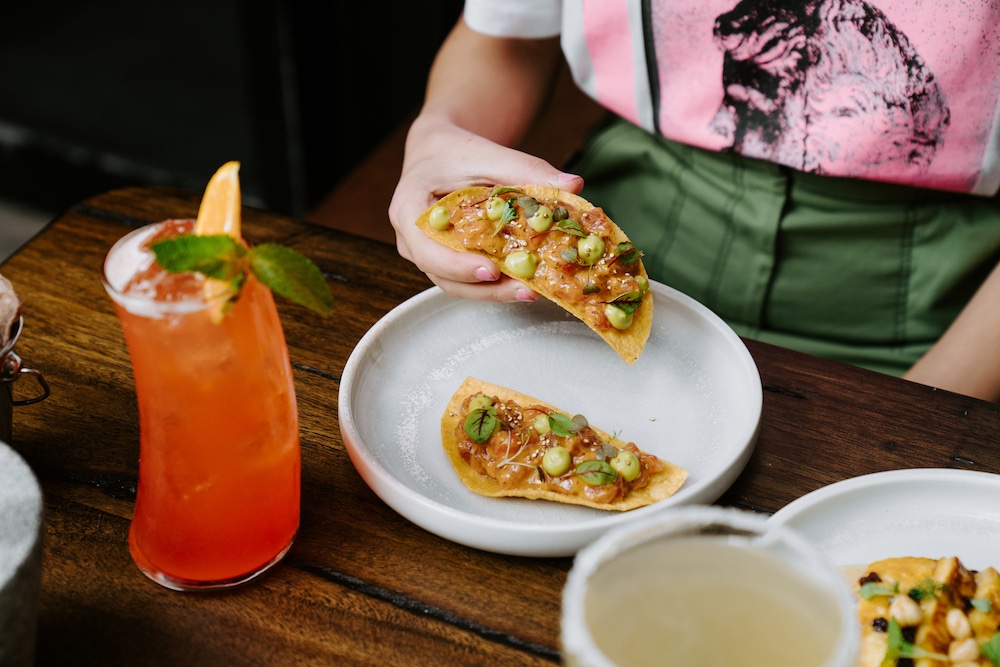 Sydney-born Mejico has officially expanded to Melbourne, coming off the back of a solid reputation for reliable eats across breakfast, lunch and dinner. By morning, you can grab a signature benedict with gypsy ham, chipotle hollandaise and jalapeno crumb, or a mezcal cured salmon with poached eggs and acho mayo. By night, switch that up with pan-fried barramundi with pineapple salsa, and Gippsland lamb barbacoa tacos with a side of chicharrones and beef brisket empanadas.
There's also a strong drinks list for those later nights, with a second floor designed as a tequila bar and margarita lounge, hosting over 260 varieties of tequila and mezcal drinks, with doors open until 3am on weekends. For years, Mejico has been one of the best Mexican restaurants in Sydney; now it's one of the best new restaurants in Melbourne.
---
---
Address: 1 Pink Alley, Melbourne
Contact: (03) 9671 4376
RELATED: The 12 Best Mexican Restaurants In Melbourne
---
Gimlet, CBD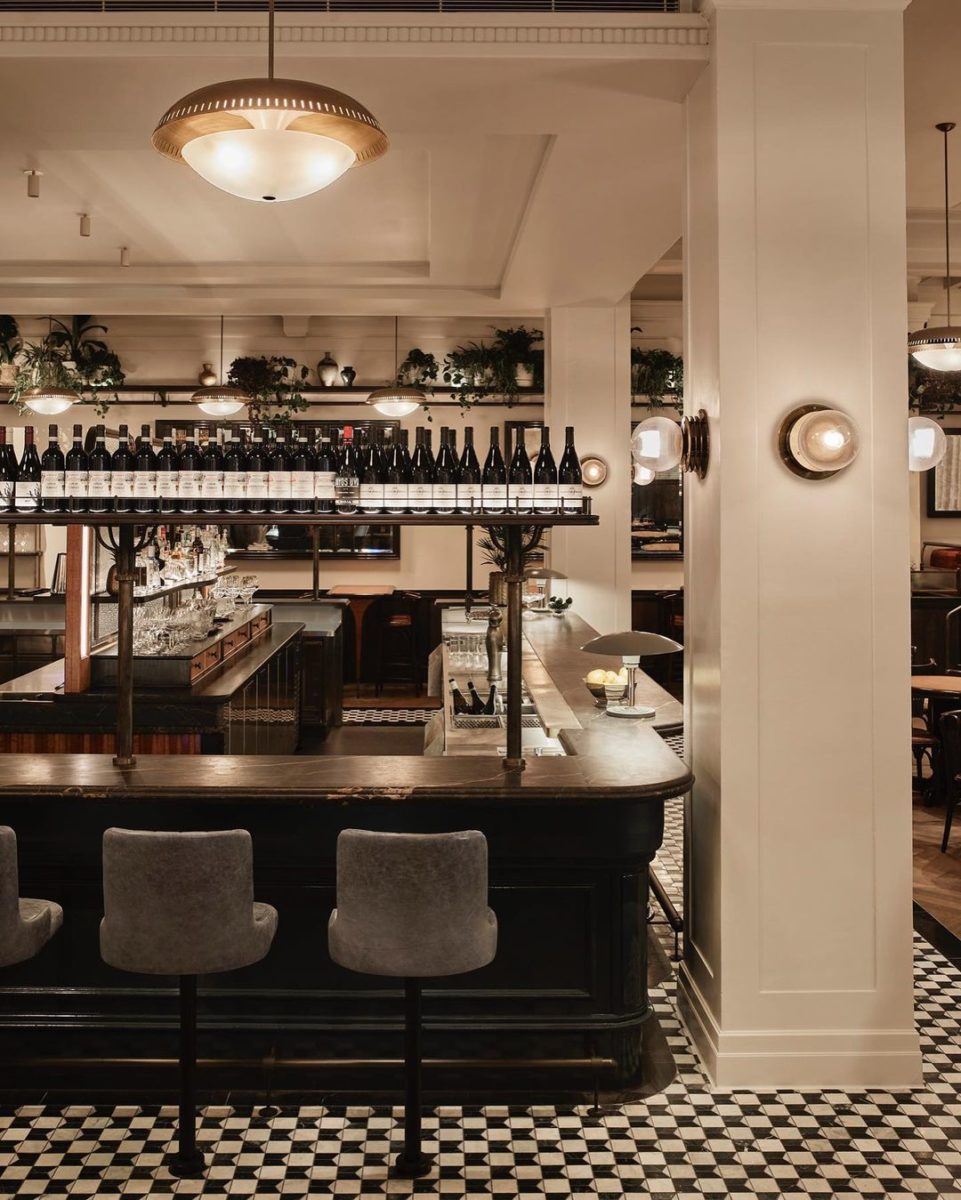 A new venue by Andrew McConnell can never fail, especially when it's an all-class 150 seat cocktail bar and diner soaking up the art deco aesthetics of its host, the historic Cavendish House. Surely this is one of the most exciting cocktails bar in the city defined by exciting cocktail bars.
Cutler & Co. chef Allan Doert Eccles has something to do with that, complementing the decadent bar menu with dishes like confit duck with liver parfait, figs and pickled elderberries, and a $150 Southern Rock lobster, wood roasted in saffron rice and swimming in a bisque-like sauce.
Address: 33 Russell Street, Melbourne
Contact: (03) 9277 9777
---
Embla's Rooftop Bar, CBD
Embla has just opened a rooftop bar & cinema, heading up to the top of the beloved natural wine bar's neighbouring building with designs to offer a summery Mediterranean vibe before the space becomes parts of a boutique hotel later this year. Yep, it's a pop-up, but it's also one of the best new spots in Melbourne right now, with a 5.5m screen running through classic films, and Euro-style snacks like stracciatella with golden beets and walnuts, ice-cream sundaes, and a condensed version of Embla's popular Sunday lunch.
Address: 126 Russell Street, Melbourne
---
Dom's Pizzeria & Social Club, CBD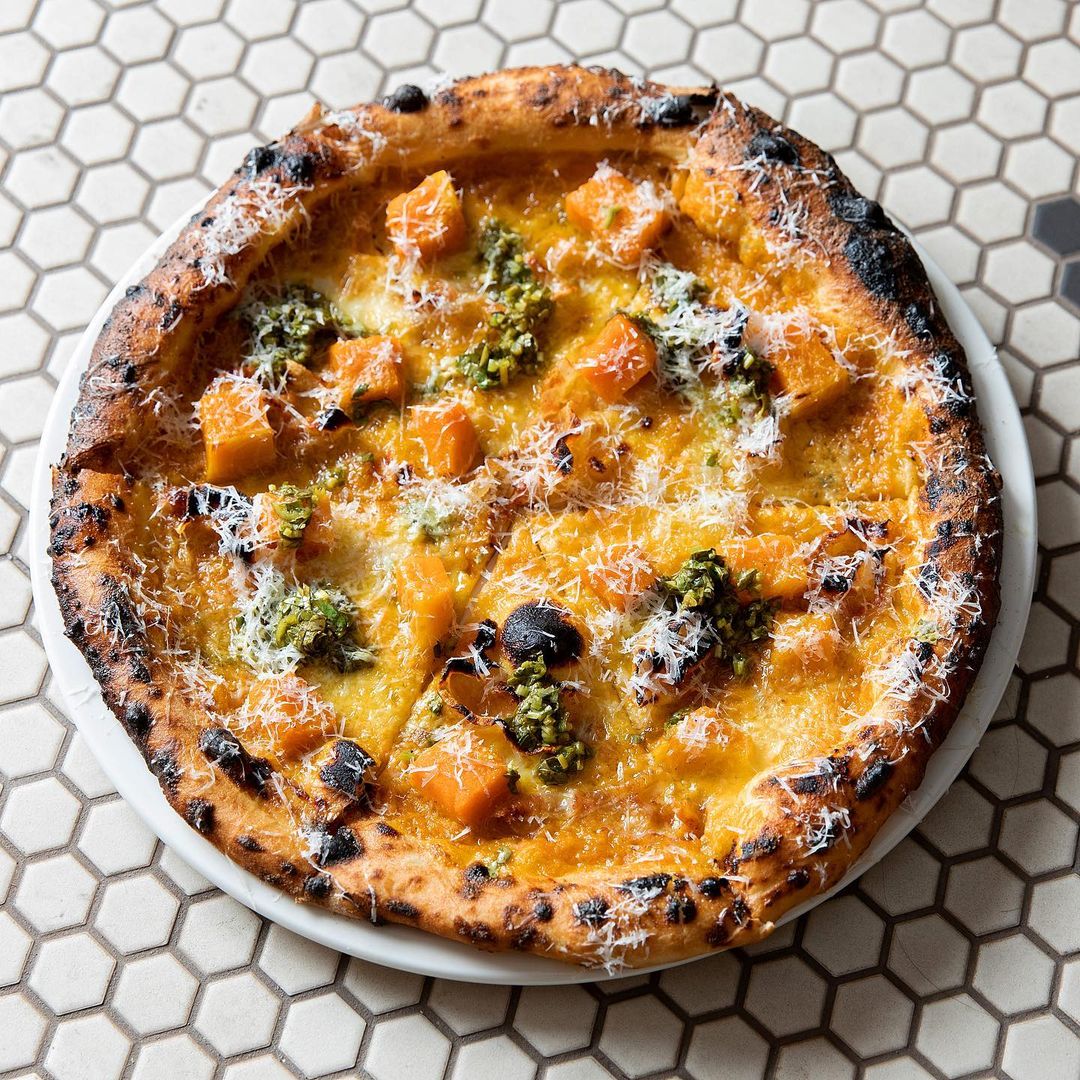 Melbourne loves a good old multi-story ode to comfort food, and fortunately Dom's Pizzeria & Social Club is more than ready to meet the deathless demand. Hotspots Peaches and Cheek have been replaced by this new venture from owners Sam and Tom Peasnell and Adam Goldblatt, who lead the concept through woodfired pizzas and deli meats, as well as an upstairs social club with the simple, winning combo of snacks (think potato skins with anchovies), rounds of pool, and a heady drinks list sharpened on amaros, vermouths, and sherries.
---
---
Address: 301 Swanston Street, Melbourne
---
Chancery Lane Bistro, CBD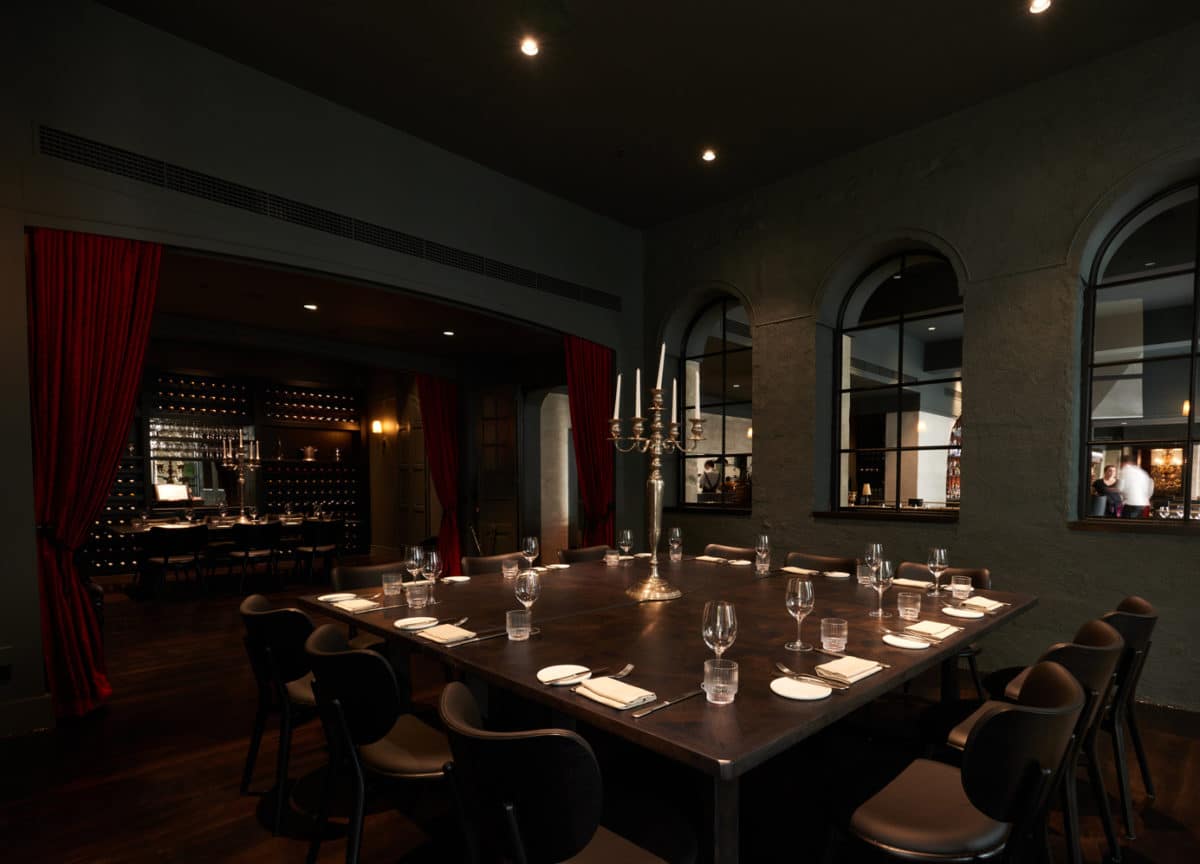 Normanby Chambers has switched out one quality restaurant for another with Scott Pickett's fresh Chancery Lane Bistro now moving into the space. Given that it's replacing Vue du Monde, there's a lot for Pickett to live up to here, and he does it with a European menu that stretches over everything from lush caviar services and charcuterie, to snacks like a duck & gruyere burger, and off-the-grill greats like a MBS9+ Riverine full blood Wagyu flank.
Address: 430 Little Collins St, Melbourne
Contact: (03) 9089 7598
---
La Pinta, Reservoir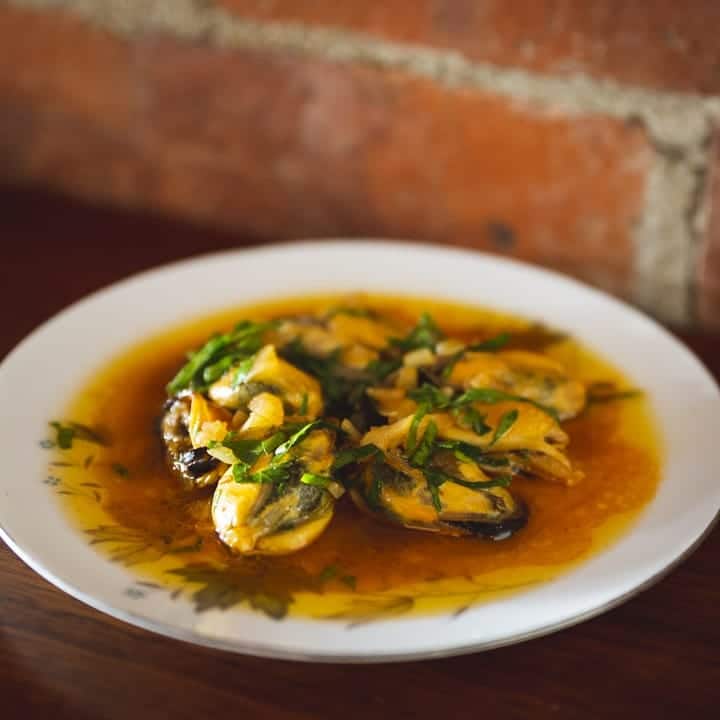 Catherine Chauchat sticks to Boire's admirable minimalism with her new 30-seat tapas bar, La Pinta. Produce-focused, dynamic and intimate, the kitchen has a direct line to a network of local farmers and producers to fuel the ever-changing specials boards, which has probably rotated several times while you were reading this. Given the quality that was on display at Boire, there's little surprise that La Pinta is one of the best new restaurants in Melbourne.
Address: 791 High St, Reservoir
Contact: 0492 818 032
---
Society, CBD
Consider this a placeholder. Society is without any doubt one of Australia's highest profile openings of this year, coming from the formidable pairing of Chris Lucas with Martin Benn and Vicki Wild, who broke Sydney's collective heart just a few years ago by shuttering three-hatted fine-dining behemoth Sepia. It will be part of the 80 Collins development, bolstering the insular dining scene already benefitting from lofty standards thanks to the aforementioned Farmer's Daughters. Full details about the restaurant are yet to be supplied, but we do know there will be three distinct spaces across a lounge bar, terrace, and the main dining area. This listing will be updated when more is known about Society ahead of it's March 2021 opening date.
Address: 80 Collins Street, Melbourne
---
1800 Lasagne, Thornbury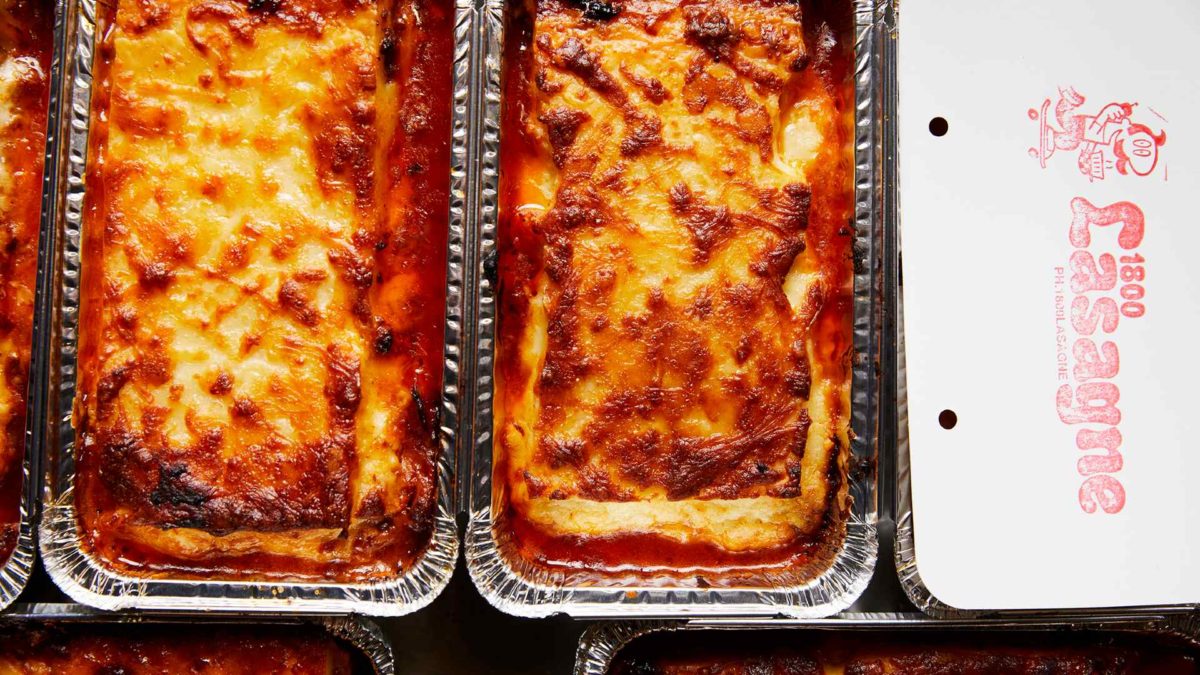 Try to guess what 1800 Lasagne specialise in? This Thornbury eat-in-and-takeaway restaurant does one thing and does it incredibly well, pairing that up with top-quality wines and cocktails. While they do delivery, you want to eat in just for the life this small venue has bought to Thornbury, jazzing up the suburb's strong dining scene and getting over well as one of the best new restaurants in Melbourne.
---
---
Address: 653 High St, Thornbury
---
Three Blue Ducks, Tullamarine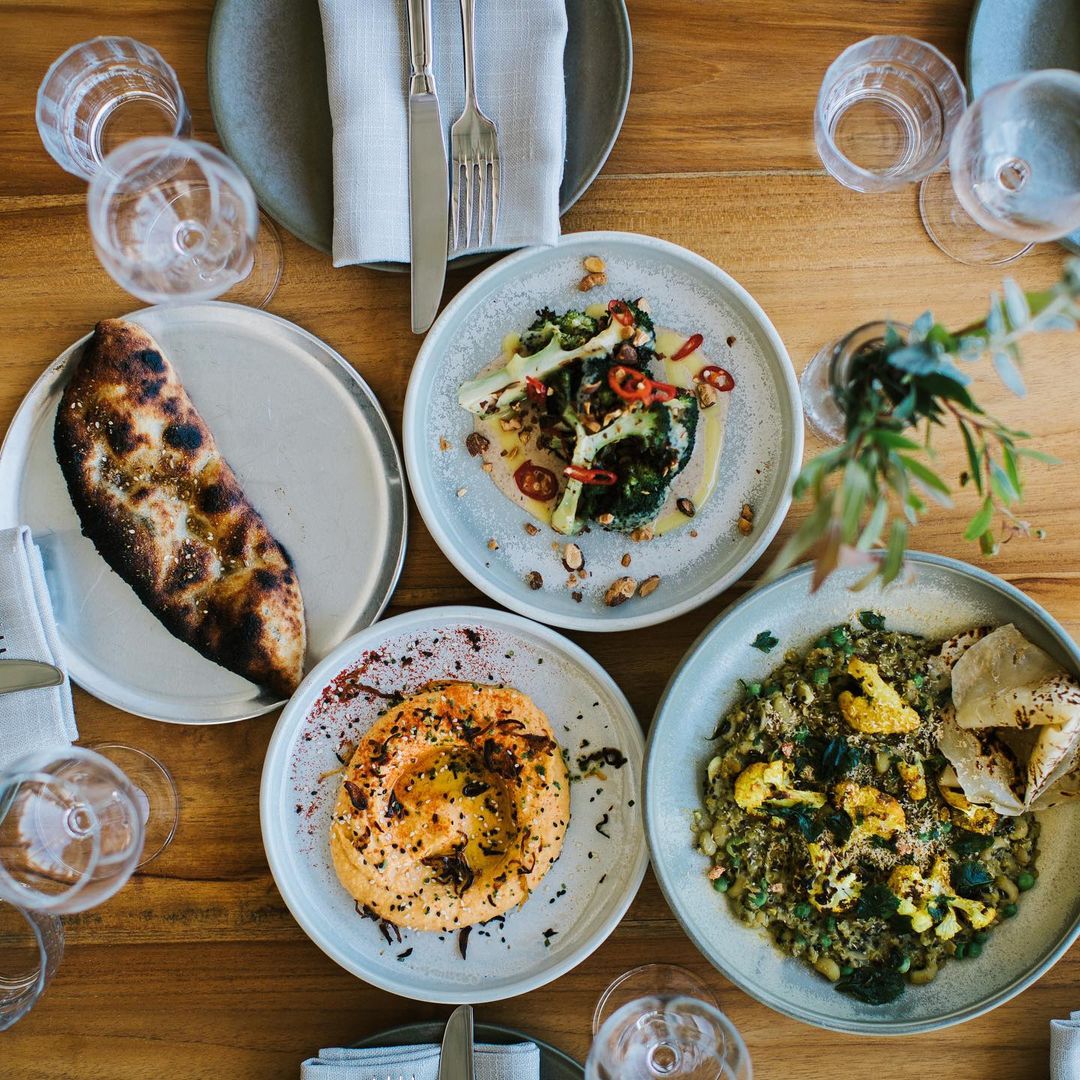 As the on-site restaurant of URBNSURF, Australia's first dedicated surf park, Three Blue Ducks is one of the biggest openings from the dependable crew to date. This follows original digs in the Sydney suburbs of Bronte and Rosebery, and luxury hotel W Brisbane, adding a bit of moisture to the mix while overlooking a gin-clear surfing lagoon that measures in at two hectares. A bigger love of smoked flavours is on display here, handled by the holy trio of a pizza oven, rotisserie and charcoal pit. No surprises that this near-the-airport gem is now one of the best new restaurants in Melbourne.
Address: 309 Melrose Dr, Tullamarine
---
Lady T, Cremorne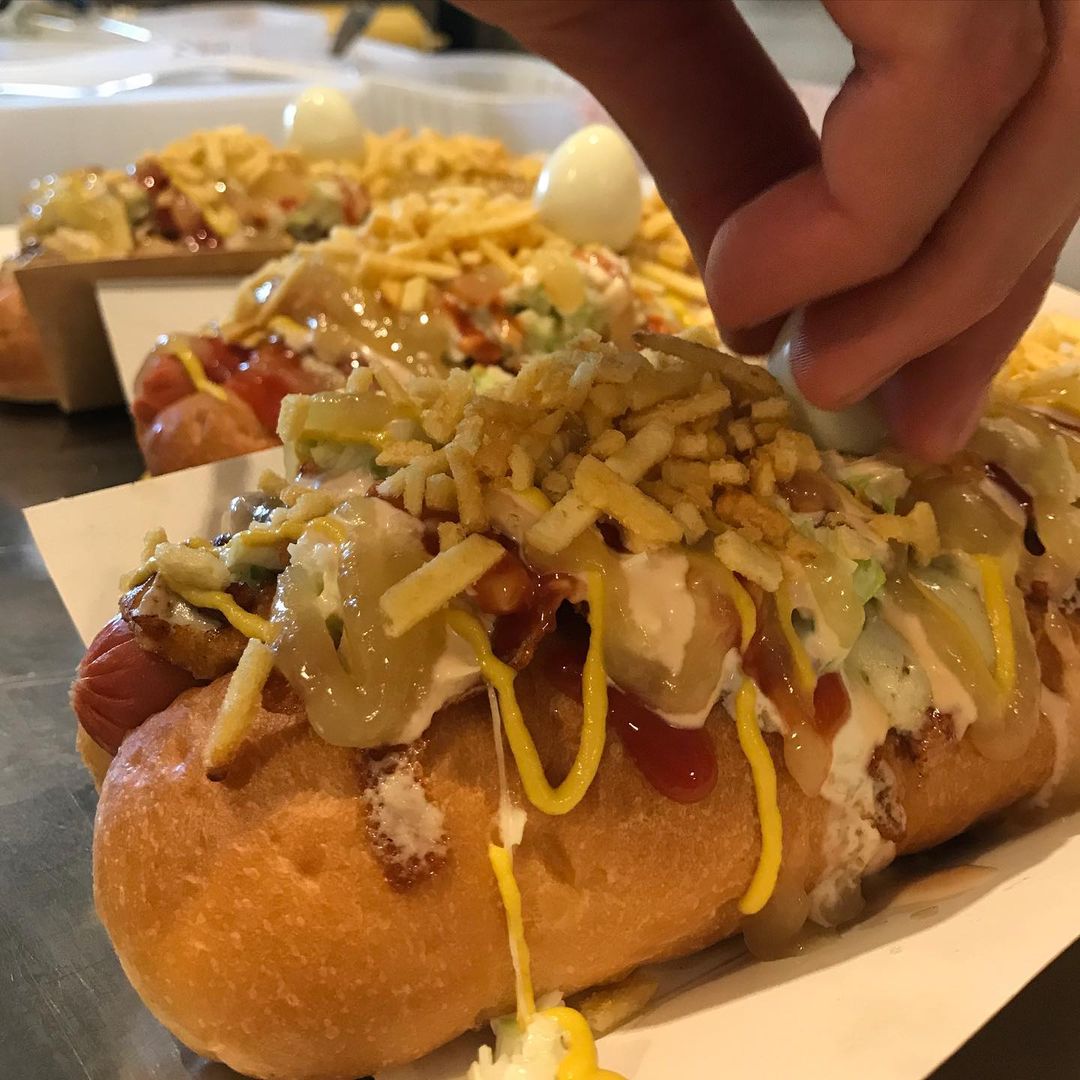 This new Latin bar gets its licks in on Swan Street, bringing some festive little flavours with all the tacos and Cuban sandwiches one would ever need. The beef brisket arepas have been rightfully stealing the show though, simply stuffed with fresh quac, coriander, hogao salsa and mozzarella, although those loaded Latin hot dogs hold their own when it comes to Lady T's standouts. Pair this up with an electric atmosphere and no-fuss drinks list for the best night out in Cremorne right now.
Address: 104 Swan St, Cremorne
Contact: 0423 840 004
Golda, Prahran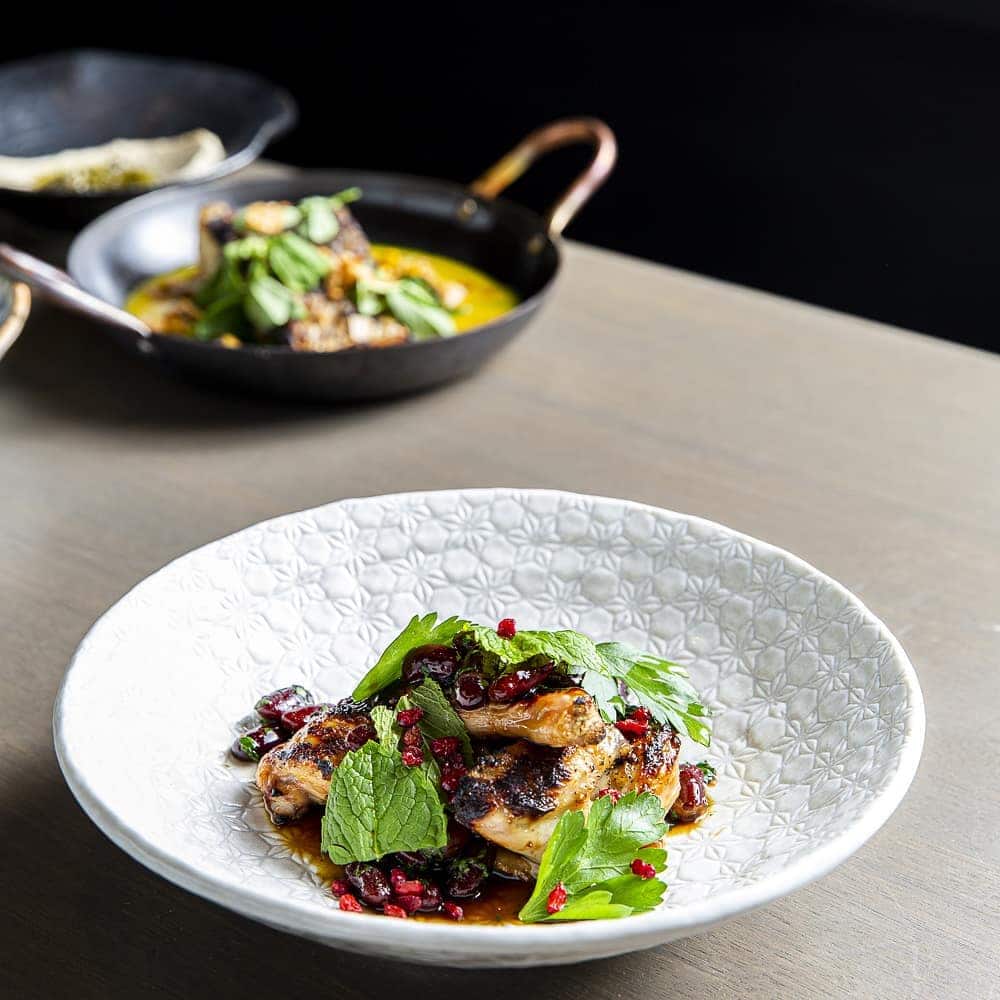 Modern Israeli cuisine that tracks across North Africa and the Middle East? Sign us right up, Golda. This vibrant new restaurant is a fresh face for Prahran's ever-evolving dining scene, and though it's a pop-up, it feels like a new path for The Cullen Hotel in which it is located. More specifically, you can find Golda tacked onto Adam Faigan's Gramercy Social, co-owned and helmed by Rotem Papo who takes a wide approach to Jewish cooking with influences drawn from numerous countries. This is group dining at it's finest, with share-style dishes the way to go, so make sure you bring a few mates.
Address: 162 Commercial Rd, Prahran
Contact: 1300 465 321
---
Vesper Bistro & Bar, South Yarra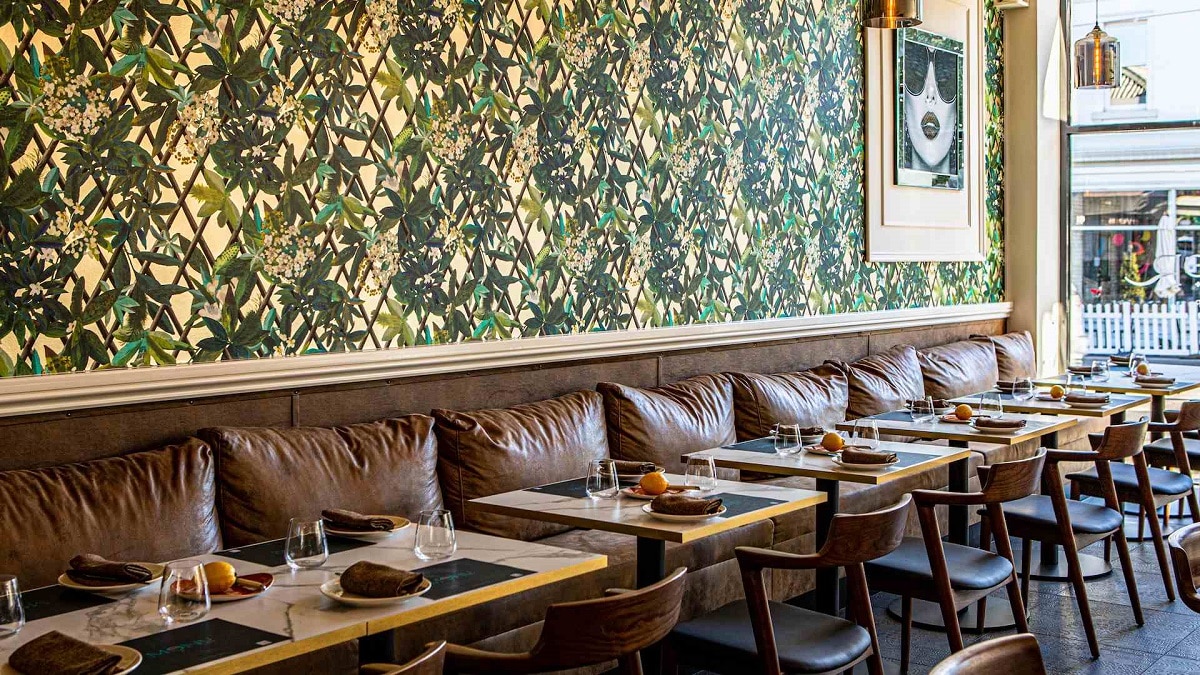 Slide on down to South Yarra to find the newly opened Vesper Bistro & Bar wants to stuff you silly with a seafood-heavy menu curated by Italian chef Francesco Castellana. Obviously the Mediterranean is the hero destination for this eatery, with dishes like house cured swordfish served with baby fennel and pickled grape, a signature open-faced spanakopita, char-grilled baby octopus, stuffed eggplant, and red snapper fillet served with potato and caper puree and preserved lemon salmoriglio.
---
---
Address: 25 Toorak Road, South Yarra
Contact: (03) 9038 8088
---
INDU, CBD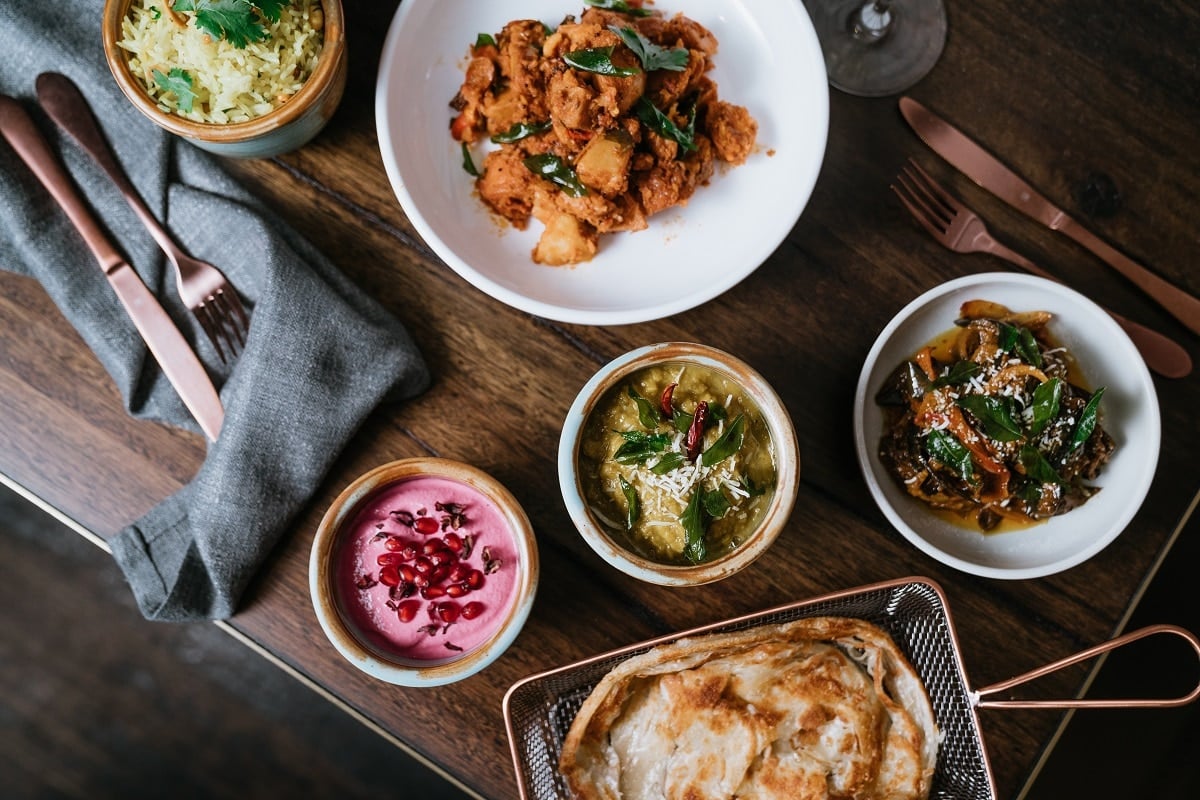 It was only a matter of time before Sydney's popular subcontinental eatery, INDU, opened an extension in Melbourne. That time is now, with Sam Prince's Southern Indian and Sri Lankan restaurant welcoming guests to a dark, aromatic space at the front of the iconic Collins Quarter building. The menu, inspired by coastal and village flavours, is as you'd expect if you've been to the Sydney original, with highlights including smoked Yarra Valley goats leg dosa, house-cured kingfish, and the signature 48 hour slow roasted 'Great Lamb Raan'.
Address: 86a Collins Street, Melbourne
Contact: (03) 9671 476
---
New Quarter, Richmond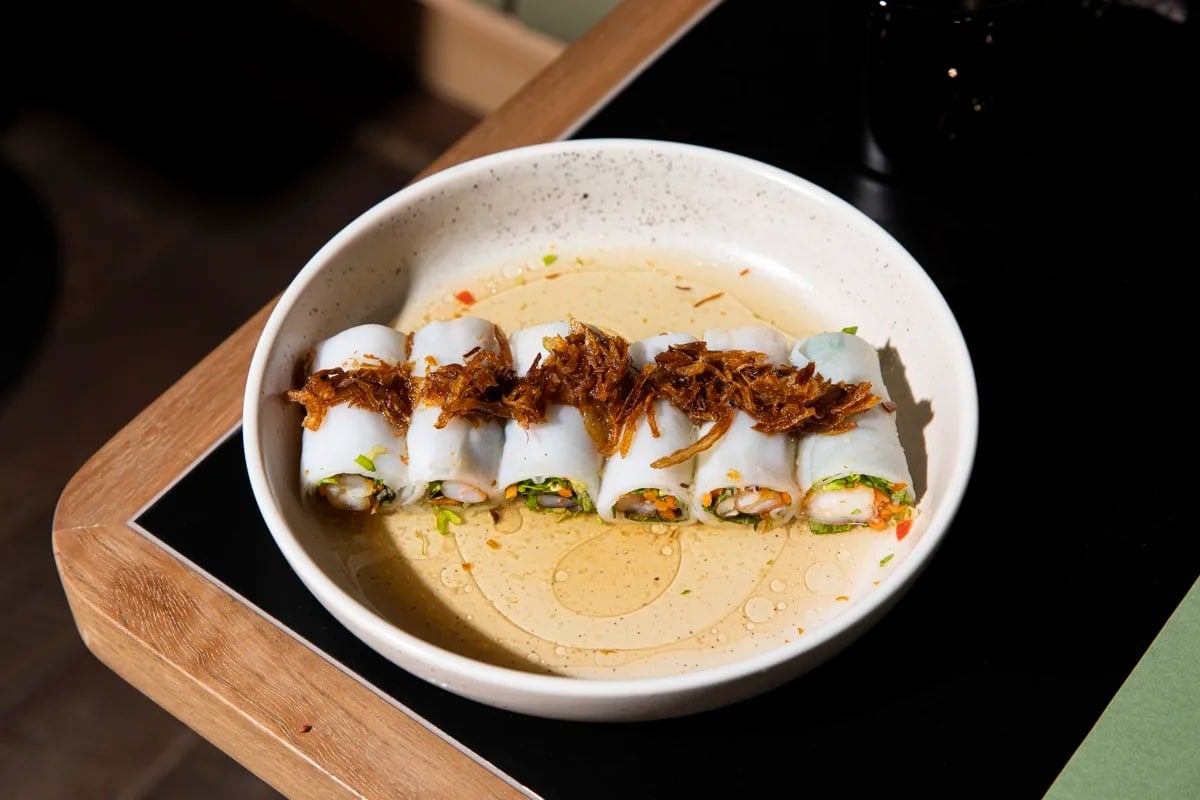 Melbourne locals have been all over this neo-Vietnamese restaurant from Commune Group, making New Quarter one of the most popular of Melbourne's new restaurants – even if it isn't exactly new. Located in Richmond, it's a remixed version of the original, creating what's essentially a brand new restaurant with dishes like beef tartare with egg yolk, pho jelly and anchovy tapioca crisps, and clam with banh canh cua broth and watercress charred tomato.
Address: 79-83 Swan Street, Richmond
Contact: (03) 8391 1388
---
Feeling like the tried-and-true favourites instead? Check out the Best Restaurants in Melbourne: The Hall of Fame.