Melbourne's swathe of constantly spoiled gourmands has a lot to look back on, and a lot to look forward to as we dive deeper into 2022. A newly opened restaurant from Chris Lucas and Martin Benn (Society), a beautiful new restaurant from Scott Pickett, and a tripled-tiered tribute to the bountiful region of Gippsland, Victoria. And that's not even scratching the surface of Australia's famously dynamic culinary capital this year. There's a lot to get your head around, so here's a list of the best new restaurants Melbourne has to offer in 2022, both recently opened and still bubbling under the radar from the previous few years.
This list will be updated as news rolls in and the list of best new restaurants in Melbourne swells, but for now, here are the ones you should get your tastebuds across if you really want to eat like an in-the-know king, whether you want a good neighbourhood wine bar or dedicated dining room to get across. We're tracking cafes, bars, and diners as well as more traditional restaurants, because as long as the focus is primarily on food, or there's a strong dining component, it's a restaurant to us.
And while it's always a good idea to head along to legendary Melbourne restaurants like Vue de Monde to see what executive chef Hugh Allen is up to, or cosy on up to a few glasses at Carlton Wine Room, you're shooting yourself in the foot if you aren't taking advantage of just how much Melbourne dining has evolved over the years, all the way from traditional dishes pumping out by studious kitchens to cellar bar hotspots.
---
---
Melbourne's appetite for a good new food menu knows no bounds, whether that's some fresh modern take on French food using local produce, Middle Eastern classics and a wine list to match, modern Australian cuisine, elevated bar food with an a la carte menu, or a simple Melbourne CBD pasta bar that consistently outranks whatever fine diner is nearby – you know the city always has a taste for a new Italian restaurant.
RELATED: The Best New Restaurants In Sydney
---
The 25 Best New Restaurants In Melbourne:
Untitled, Richmond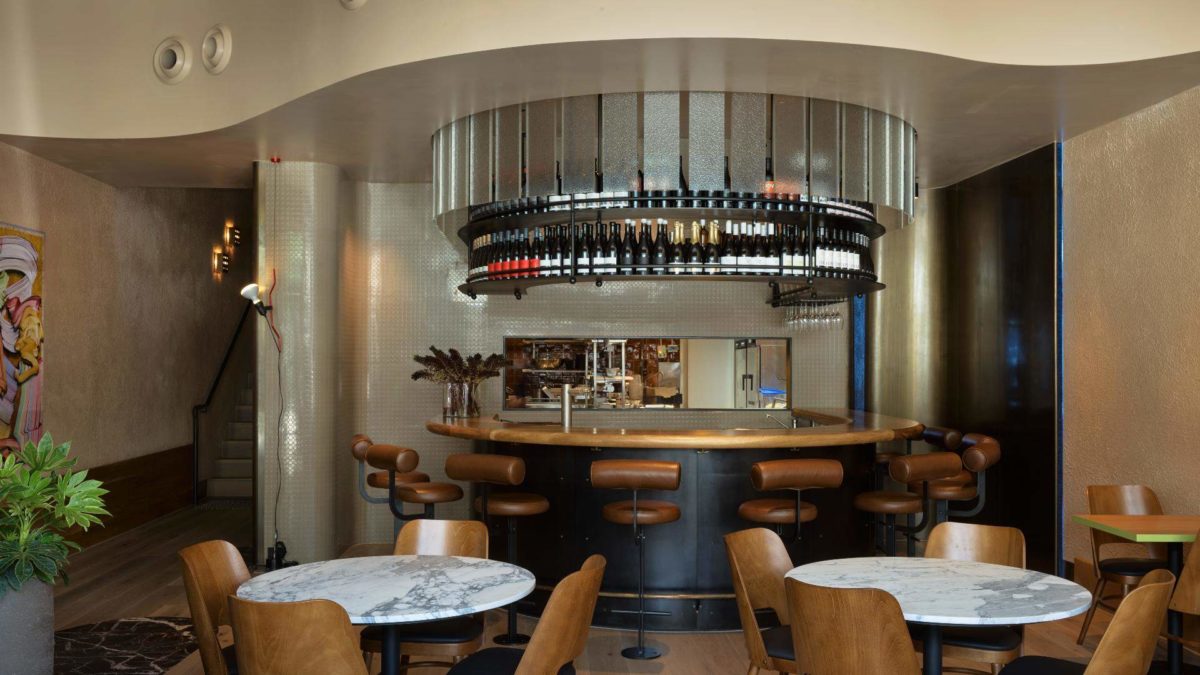 Former Young Chef of the Year Tim Martin now heads up new Melbourne restaurant Untitled, a 100-seater restaurant and bar on Richmond's Swan Street with obvious designs on becoming one of the hottest tickets in town. Enhanced by a colourful, sophisticated interior and an experimental wine list favouring Australian and European wines, it's not hard to immediately give yourself over to what the team have done here.
The multi-floor venue maintains a consistently calm ambience across several different spaces, from the horseshoe bar on the ground floor to the moody upper-level dining space which mixes it up with custom-designed mood lighting and a contemporary art collection. Although an impressive atmosphere would be nothing without the food, which echoes the classy approach with dishes like grass fed O'Connors scotch fillet with whipped bone marrow and watercress, and Murray cod fillet with roasted cucumber, harissa and sesame. The modern menu is tight, but packed with quality choices driven by local ingredients and simple flavours.
Address: 236 Swan St, Richmond VIC, 3121
Contact: 03 7033 1674
Opening Hours: Tuesday – Thursday (5 pm – late); Friday – Saturday (12 pm – late)
---
Smith St Bistrot, Collingwood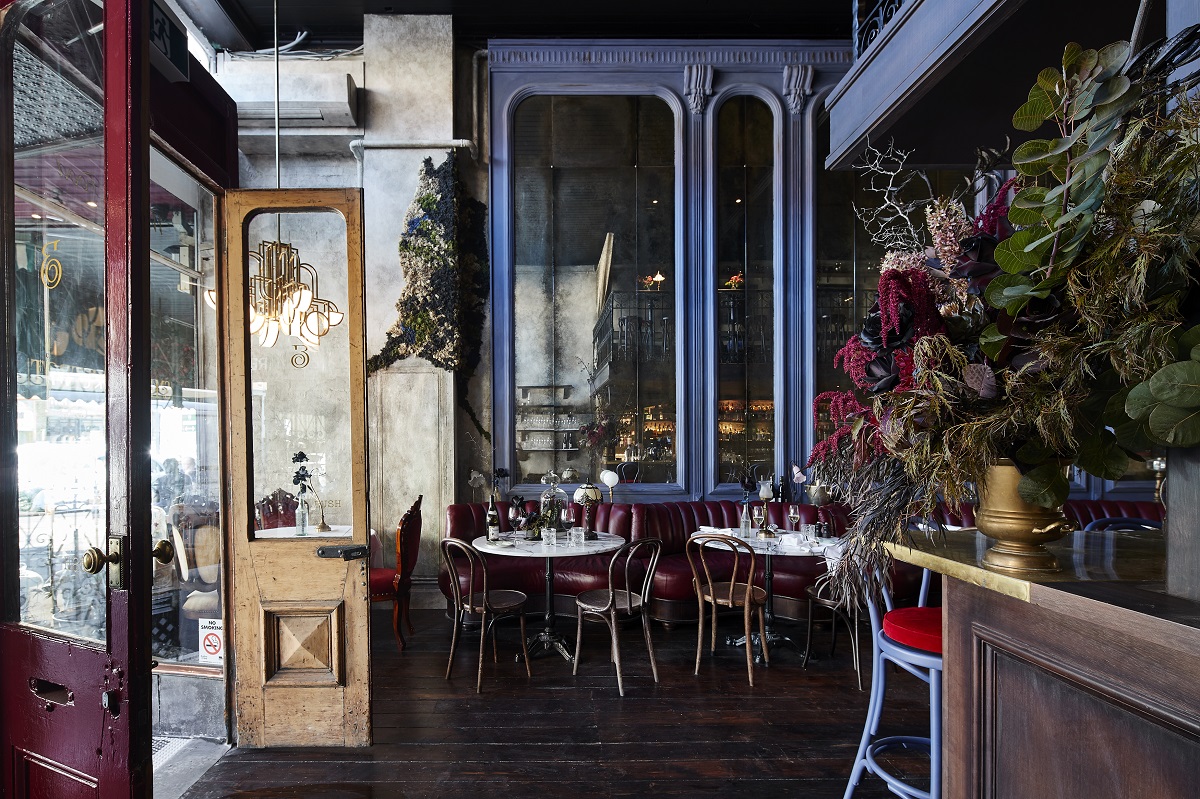 Scott Pickett's arresting new love letter to French cuisine is easily the most attractive new restaurant in Melbourne. Hitting heavily on the romantic aesthetic often credited to Paris, walking into the former Saint Crispin is a vision – floor-to-ceiling antique mirrors hanging above red leather scalloped banquettes, mossy brick walls, a spiral staircase with an ornamental wrought-iron balustrade, and the original brass bar from Saint Crispin. Designer Sarah Townson of Anthology Studio has swiftly nailed the brief that clearly focused on 1920s Paris.
When it first opened, Smith St Bistrot offered a $40 rotating menu that includes a glass of wine with a main dish like a wagyu cheeseburger or veal schnitzel, along with a la carte spanning a wide range of French classics like filet de steak au poivre dry-aged steak with peppercorn sauce, or braised hazeldene chicken with tarragon and carrots. And while that menu is no longer on offer, it speaks to the value-minded balance Pickett has achieved. Give this a few months (or even weeks) and there's no doubt Pickett's polished new baby will be considered amongst the best French restaurants in Melbourne.
---
---
Address: 300 Smith St, Collingwood VIC 3066
Contact: (03) 9419 2202
Opening Hours: Thursday – Sunday (lunch from 11 am; dinner from 5:30 pm)
---
Nomad, CBD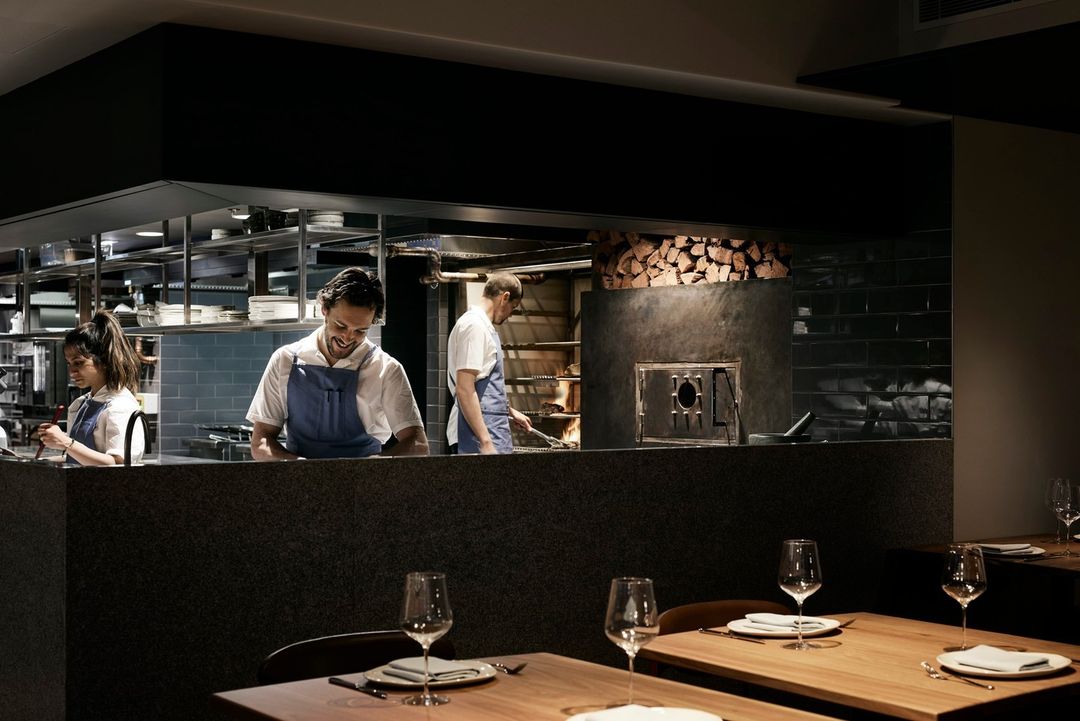 Nomad, still one of the best restaurants in Sydney, has finally opened up a Melbourne outpost with a decidedly local twist. Where the original Surry Hills staple is all bright and modern, Nomad's subterranean Victorian debut is darker, sleeker, and smokier due to the space being the former Ezard. And while the look is vastly different, the idea is very much the same as Nomad Sydney, bringing in dependable executive chef Jacqui Challinor and head chef Brendan Katich to build a menu full of favourites flecked with Melbourne exclusives powered by the state's world-class produce.
You'll still get Challinor's unfailing olive oil ice-cream sandwich, and staples like the zucchini flowers with pecorino and truffle honey, next to newbies like Raven's Creek pork dry-aged cutlet with caper salsa, and baked ricotta with Ortiz anchovies and roasted peppers.
Address: Lower ground, 187 Flinders Ln, Melbourne VIC 3000
Contact: (03) 8419 2800
Opening Hours: Monday – Thursday (6 pm – 9 pm); Friday – Saturday (12 pm – 2 pm, 5 pm – 9:30 pm); Sunday (12 pm – 2 pm, 6 pm – 9 pm)
---
HER, CBD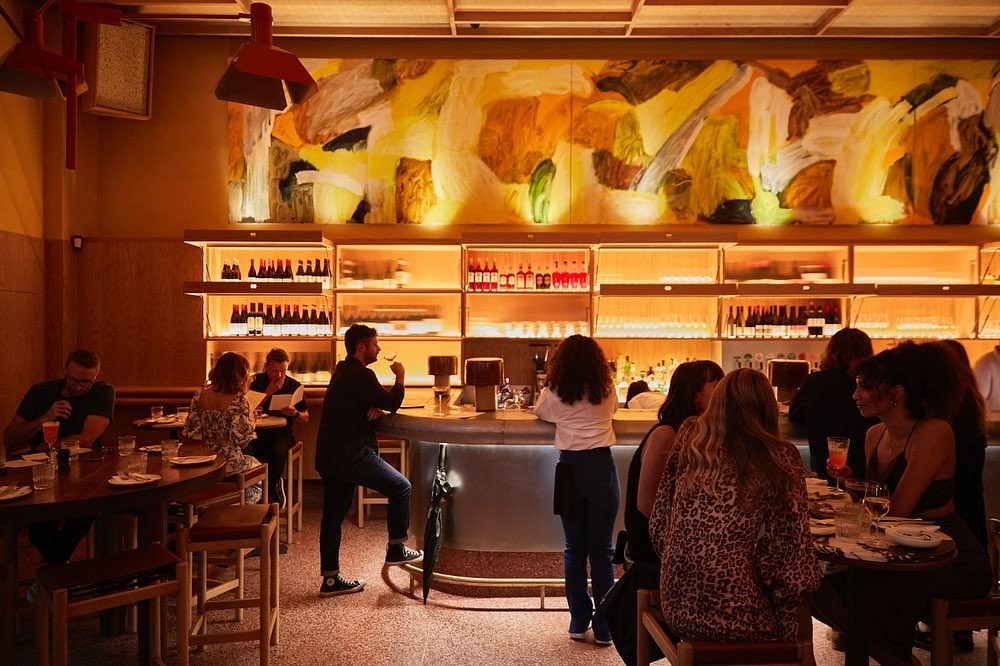 While Sydney has ambitious new mega-venues like Shell House to get around, Melbourne gets its licks in with the latest project from the Arbory Bar team. Simply dubbed HER, the five-level venue brings ties several concepts into one, capped by a slick rooftop bar and bottomed out by Her Bar, a ground-floor brasserie helmed by ex-Asado chef Josh Rudd. In the middle is BKK, a modern Thai restaurant, and Tokyo-inspired cocktail and wine bar The Music Room, lined with all types of vinyl records.
It's this kind of eclecticism that Melbourne gobbles up on the regular, so it's no surprise to see Her considered amongst the most popular new spots for locals and visitors looking for reliable casual dining.
Address: 270 Lonsdale St, Melbourne VIC 3000
Opening Hours: Monday – Sunday (7 am – 3 am)
---
Yakimono, CBD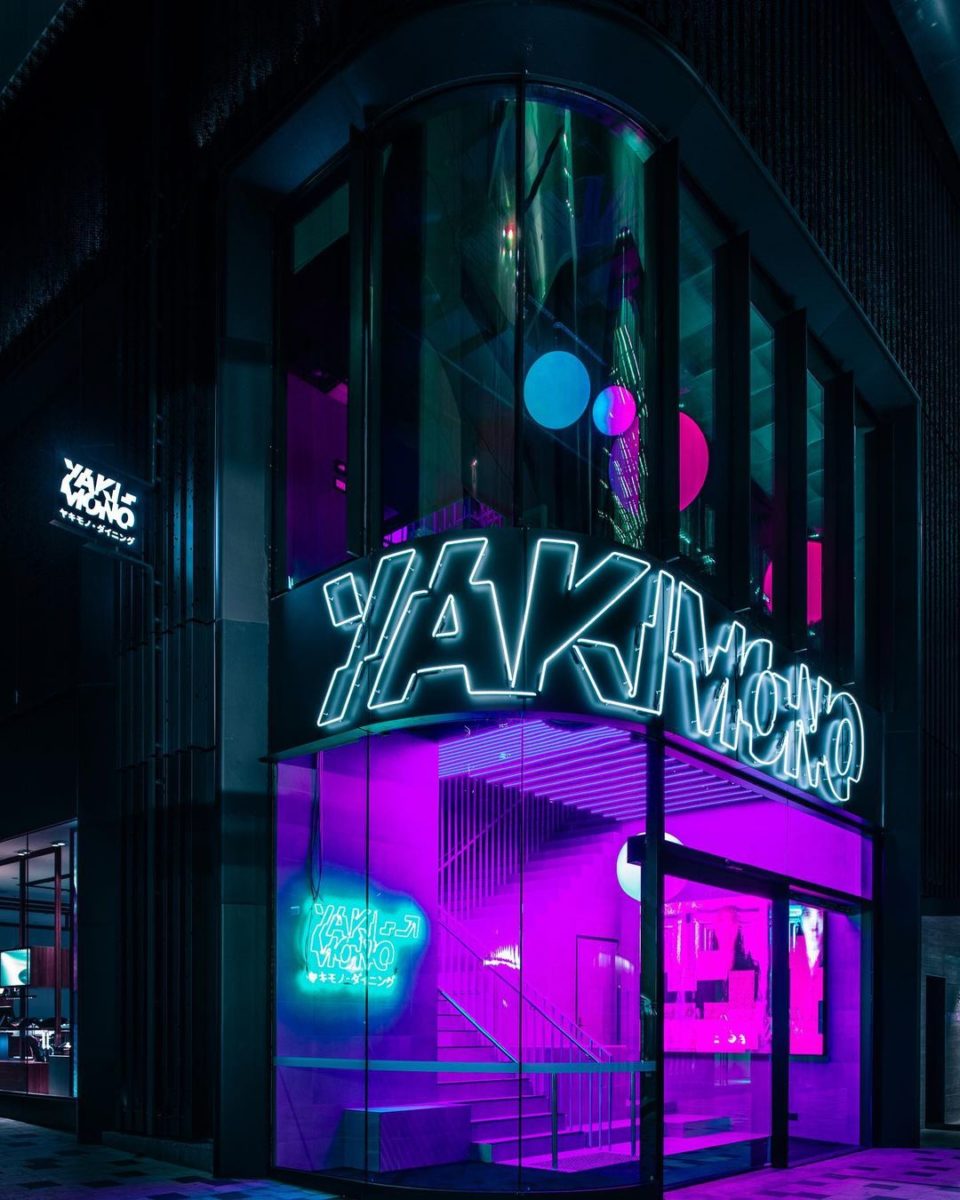 One of Melbourne's most prolific restaurateurs makes a wholehearted attempt at distilling the big city lights of Tokyo, blending it with a bit of Blade Runner, and placing some major focus on fiery cooking techniques. This is Yakimono in a nutshell, neighbouring Lucas Group's major fine diner, Society, with a very casual, neon-lit take on late-night Japanese dining.
---
---
Chef Daniel Wilson, who used to put up numbers at Huxtable and Huxtaburger, leads the charge here, with 300 diners spread across 2 levels, framed by a futuristic ambience and fueled by Izakaya snack foods like crispy gyoza, mochi waffle with smoked salmon roe, and spanner crab hand rolls. It's ideal for a more upbeat date night, just don't expect to be able to hold a quiet conversation.
Address: 80 Collins St, Melbourne VIC 3000
Contact: (03) 8616 7900
Opening Hours: Tuesday – Sunday (12 pm – 11:30 pm)
---
Society, CBD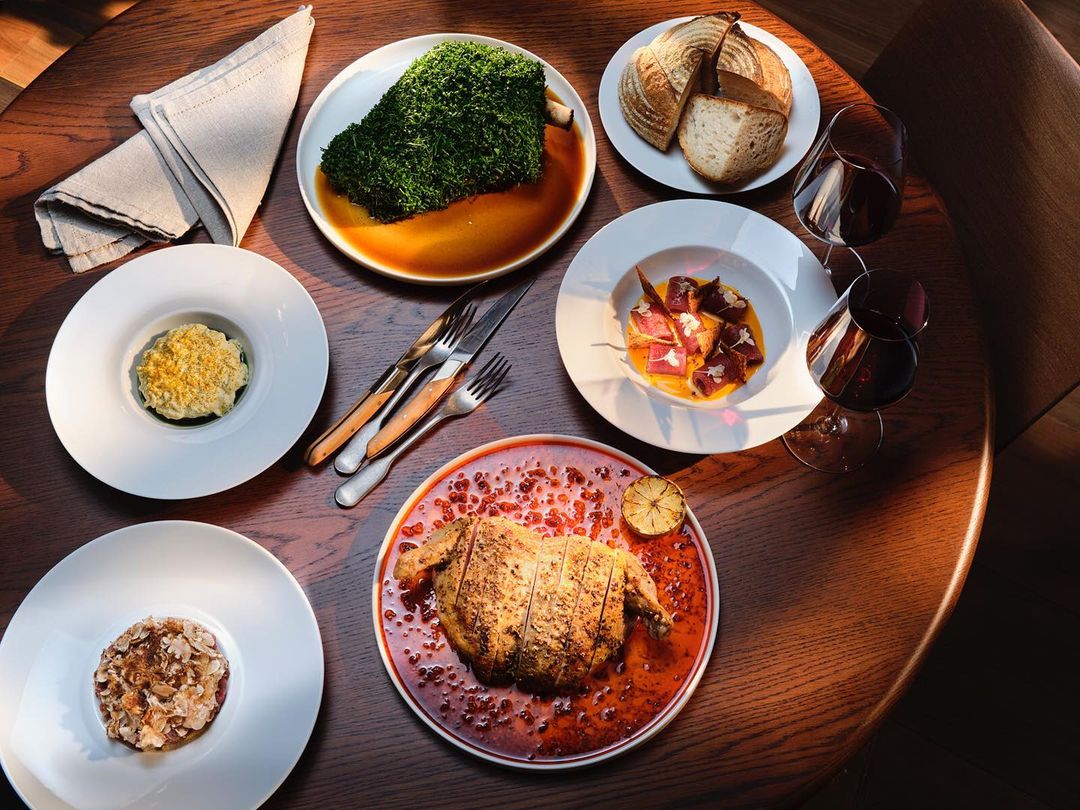 Society is without any doubt one of Australia's highest profile openings of this year, coming from the formidable pairing of Chris Lucas with Martin Benn and Vicki Wild, who broke Sydney's collective heart just a few years ago by shuttering three-hatted fine-dining behemoth Sepia. It will be part of the 80 Collins development, bolstering the insular dining scene already benefitting from lofty standards thanks to the aforementioned Farmer's Daughters. Full details about the restaurant are yet to be supplied, but we do know there will be three distinct spaces across a lounge bar, terrace, and the main dining area.
Now open, the highly anticipated restaurant has been well regarded for its sense of drama and ambience alongside what is unsurprisingly some of the most fascinating food and wine Melbourne has seen in quite some time. Dishes like wagyu beef rib cap with Japanese pickled and wasabi butter, and spiced crown of chicken with charred lime and tomato.
Address: 80 Collins Street, Melbourne
Contact: (03) 8618 8900
---
Aru Restaurant, CBD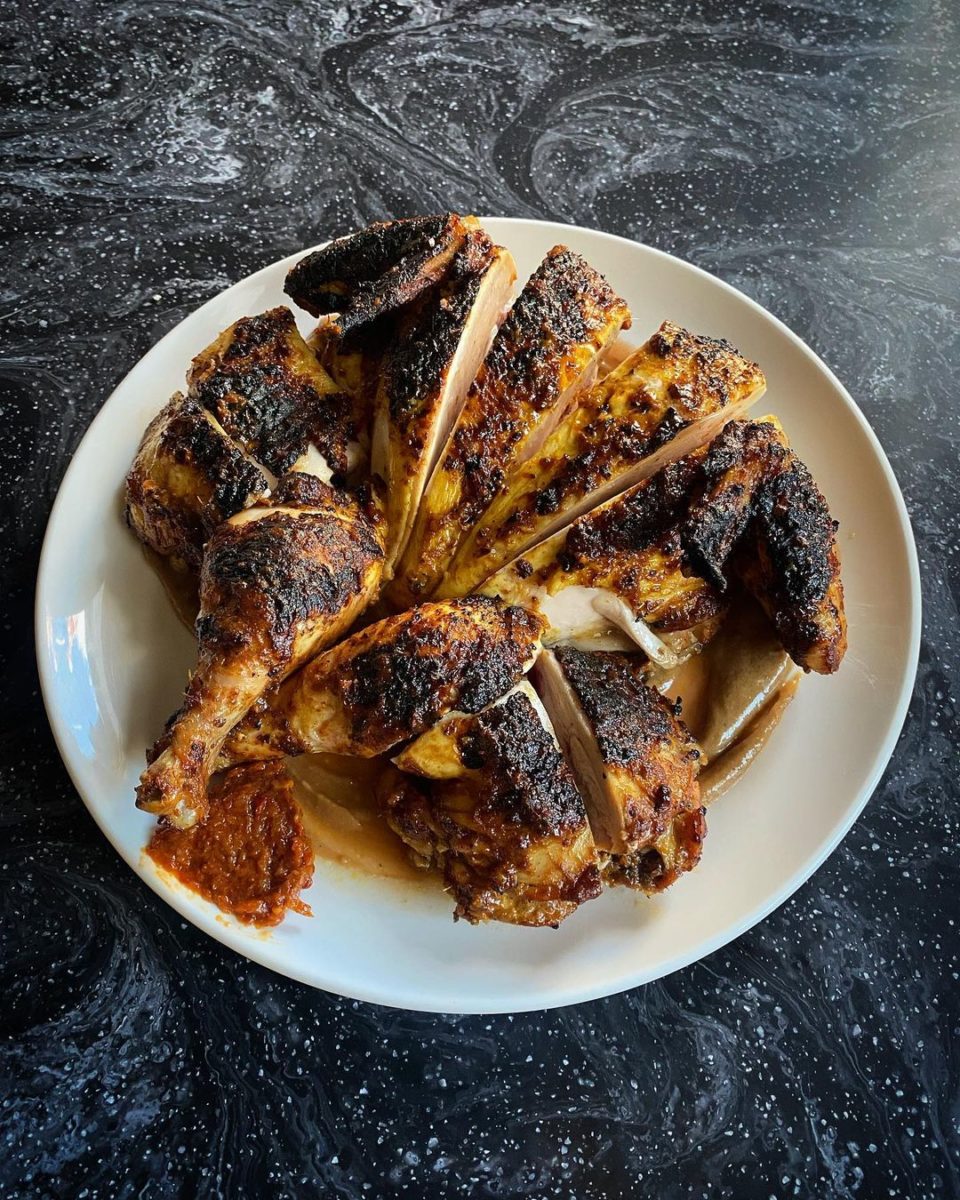 Not content with already helming one of Melbourne's very best restaurants with Sunda, chef Khanh Nguyen has opened up sibling venue Aru. It's another love affair with Southeast Asian flavours blended beautifully with native Australian ingredients and traditional techniques, expressed through a tightly curated menu that focuses on all-killer, no-filler.
Melbourne has always been exceedingly kind to kitchens that are willing to experiment and try something new, so you can expect Aru to continue making fascinating little twists on classic dishes without stumbling into gimmicky territory. Nguyen is one of Melbourne's most dependable chefs, and Aru's tasting menu is just further proof.
Address: 268 Little Collins St, Melbourne VIC 3000
Contact: (03) 9939 8113
Opening Hours: Tuesday – Saturday (12 pm – 3 pm, 5:30 pm – 10 pm)
---
---
---
Lona Misa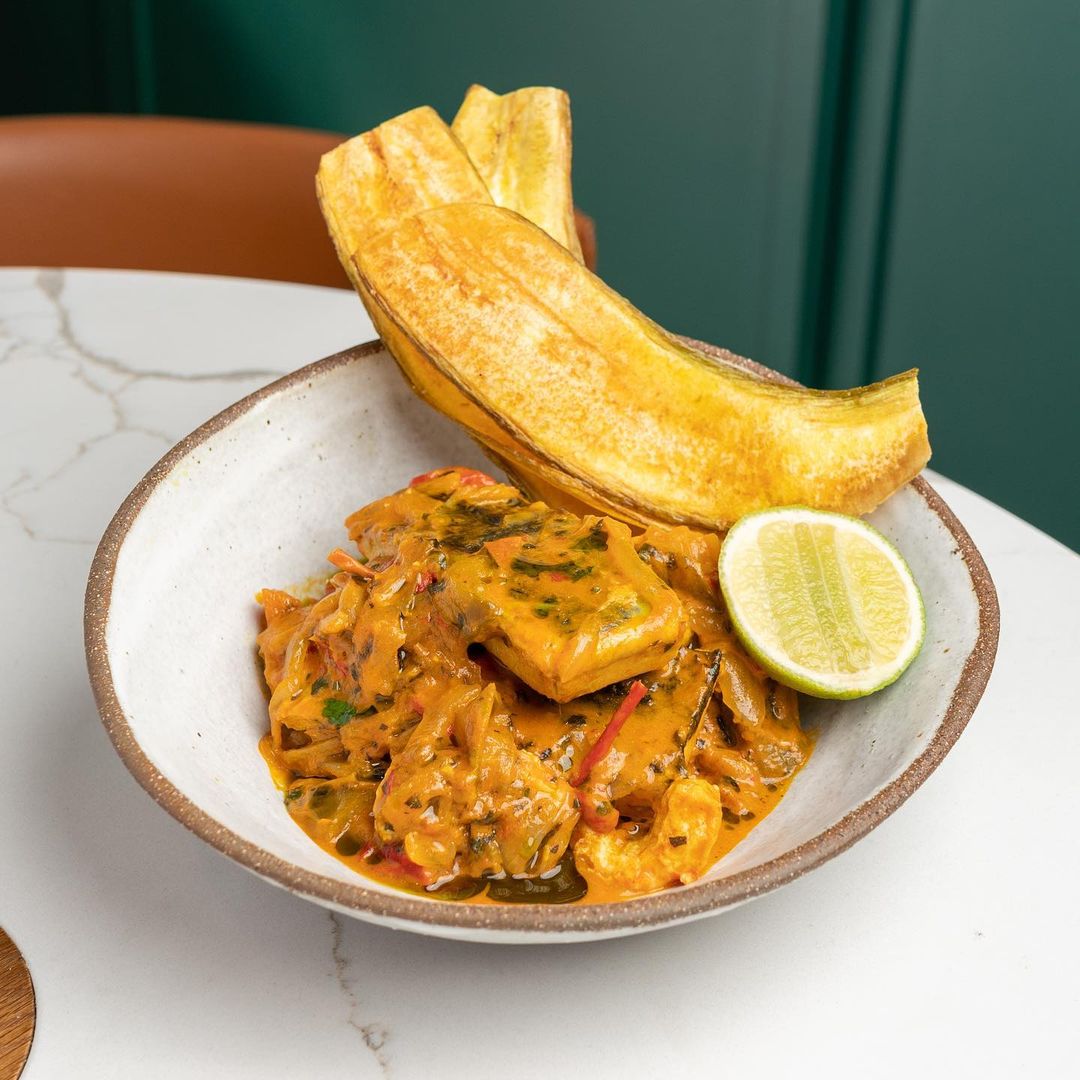 Located in the fresh-faced Ovolo South Yarra is Lona Mina, an all-vegan all-day diner helmed by the ever-reliable Shannon Martinez. Doubling down on Ovolo's plant-based eating approach, which is found throughout all their properties now, the Lona Misa kitchen has Martinez working with chef Ian Curley to pump on dishes like peri-peri cauliflower and a fascinating plant-based take on a "blood" sausage.
Like many of Ovolo's other all-vegan restaurants, like Mister Percy in Sydney, Mona Lisa is a nice little showcase for how inventive and delicious plant-based food can be when it's treated with a lot of imagination from one of Australia's biggest plant-based eating advocates.
Address: 234 Toorak Rd, South Yarra VIC 3141
Contact: (03) 9116 2000
Opening Hours: Monday (6:30 am – 11 am); Tuesday (6:30 am – 11 am, 5 pm – 11 pm); Wednesday (6:30 am – 11:30 am, 5 pm – 11 pm); Thursday (6 am – 11:30 am, 5 pm – 11 pm); Friday-Saturday (6:30 am – 11:30 am, 5 pm – 11 pm); Sunday (6:30 am – 11:30 am)
---
The Lodge Bar, Chadstone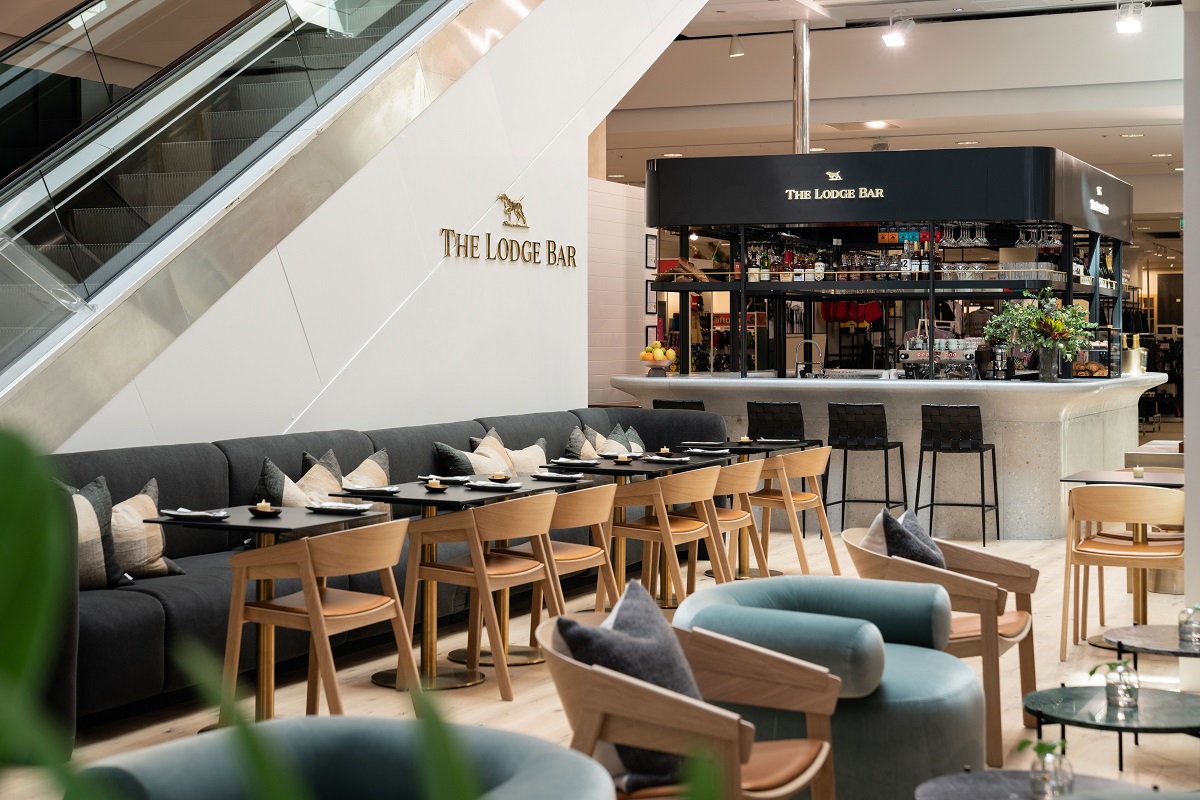 New Zealand menswear brand Rodd & Gunn have bought Australia its very first iteration of The Lodge Bar, their unique hospitality concept which is tied to the Rodd & Gunn concession at Myer Chadstone. Now the seamless blend of fashion, food and wine sits, designed to welcome tired and hungry shoppers with fine food and wine from chef Matt Lambert and Master Sommelier Cameron Douglas.
Given The Lodge Bar Queenstown, and The Lodge Bar & Dining Auckland have both been incredibly well-received, The Lodge Bar Myer Chadstone should easily get over well with Melbourne's demanding diners. The focus is on locally sourced ingredients and rich flavours, with dishes like Yarra Valley caviar and a premium grilled cheese sandwich with cheddar, brie, wholegrain mustard, and proscuitto served up alongside wines from Peregrine, craft beer from Garage Project, and coffee from Coffee Supreme from a bespoke terrazzo bar.
Address: 1341 Dandenong Rd, Chadstone VIC 3148
Contact: 1300 112 460
Opening Hours: Monday – Wednesday (9:30 am – 5:30 pm); Thursday – Friday (9:30 am – 9 pm); Saturday (9 am – 9 pm); Sunday (10 am – 7 pm)
---
Enter Via Laundry, Carlton North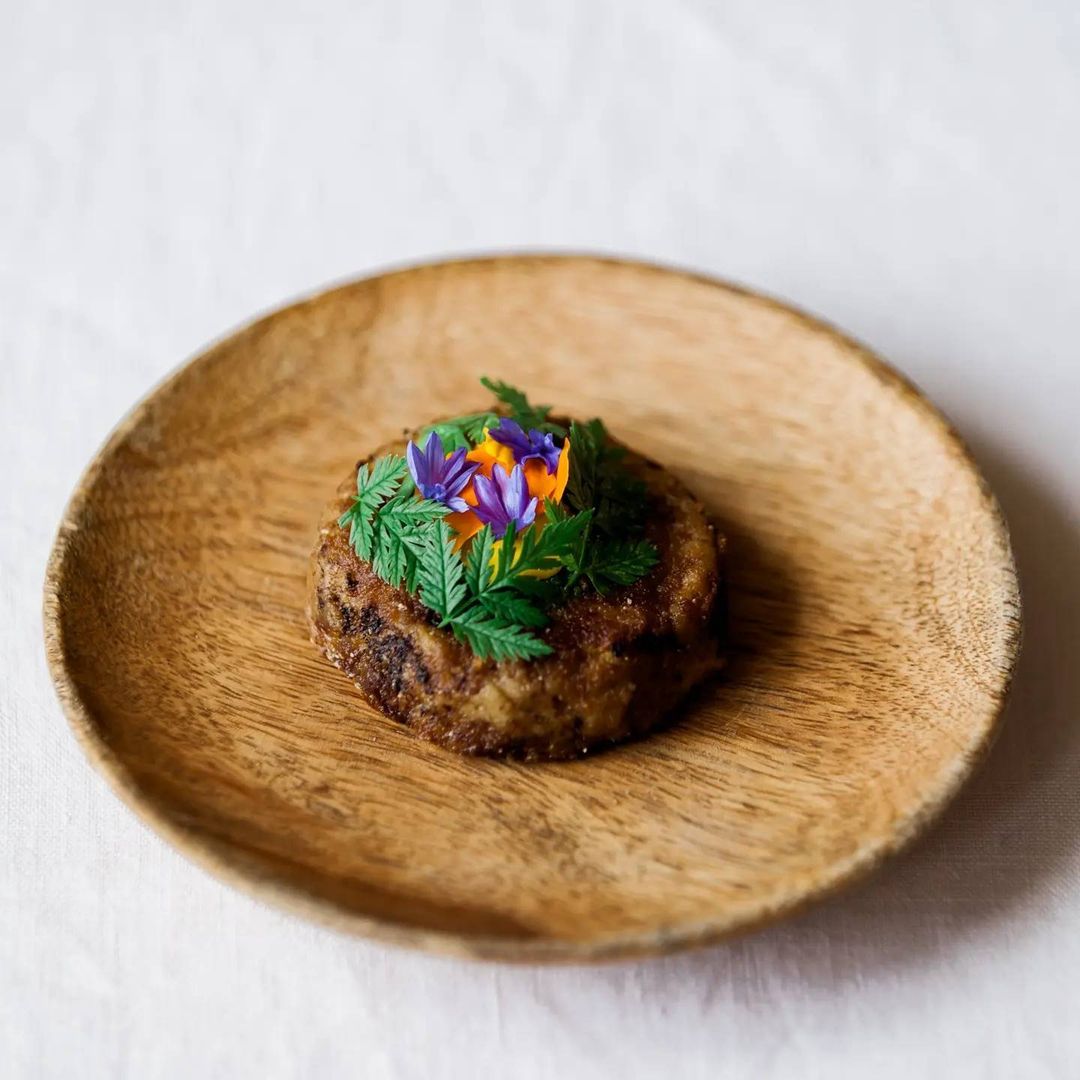 After appearing as a guest on MasterChef a few years ago, Helly Raichura saw her pop-up dining concept, Enter Via Laundry, explode in popularity. The waitlist to get a meal at Enter Via Laundry would famously reach the thousands, regularly crowding the chef's Box Hill home where she had space for 10 diners at a time, or Avani Winery on the Mornington Peninsula where she moved the pop-up temporarily.
In 2022, Enter Via Laundry has graduated from pop-up to an actual restaurant in Carlton North. No longer will Raichura have to host ravenous diners in her actual home. And yet she has retained the casual dinner party vibe in the new space, diving even deeper into hearty, Australian-accented hyper-regional Indian food with dishes like dal spiked with desert lime and Murray River cod with blood lime. All up, it's about $210 for a set menu of 20 different items, 8 of which are substantial and the others which are smaller and more manageable.
---
---
Although what you'll get from Enter Via Laundry changes all the time seeing as the entire dining concept is built on native ingredients, depending on what's in season and readily available.
As far as new restaurants in Melbourne go, Enter Via Laundry is clearly one of the most unique dining experiences, essential if you've been bored with Melbourne's dining scene lately.
Address: Nicholson St, Carlton North VIC 3054 (actual address revealed upon booking)
Contact: Thursday – Saturday (7 pm – 10:30 pm); Sunday (12 pm – 4 pm)
---
Repeat Offender, Elwood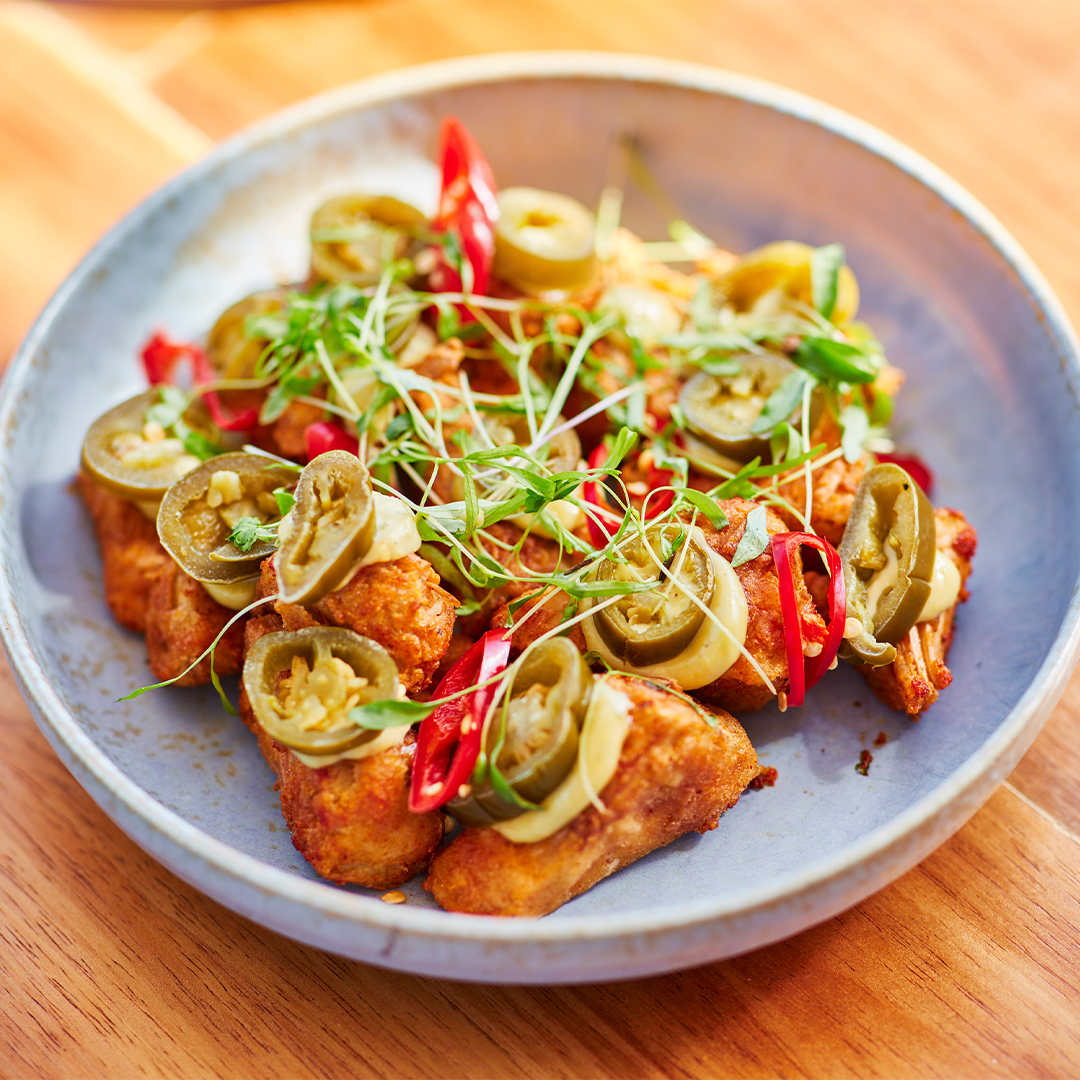 Some of Melbourne's best restaurants never actually started as restaurants at all. They grow from pop-ups or other concepts, naturally taking a turn towards a bonafide restaurant after building a loyal following. Falling into that category is the Latin American-inspired Repeat Offender, which opened last year but is still growing into its new reputation as one of the most popular dining spots in Elwood.
Owner Jayben Newson started this as a cafe but has since turned Repeat Offender into an all-day affair that aggressively fuses Mexican with fresh Australian produce. Whether that be free ranged chicken thigh with sweet potato and spiced adobo or kangaroo tataki with crispy potato bravas, soy aioli and chilli salsa.
You'll still head along for a great cup of coffee during the day, but Repeat Offender is at its best when the hard stuff comes out and those tables are full of $5 tacos and cocktails.
Address: 201 Ormond Rd, Elwood VIC 3184
Contact: (03) 9531 3339
Opening Hours: Monday – Thursday (5 pm – 10 pm); Friday – Sunday (8 am – 11 pm)
---
Farmer's Daughters, Melbourne CBD
I'd like to say the idea behind Farmers Daughters is wildly ambitious, but it's not. It's elegant, necessary, and overdue. Victoria has long been known as the country's seat of peerless produce, particularly the bountiful Gippsland region with its rich cohort of passionate farmers and winemakers, so it's high time the region is enshrined in the state's capital. Farmer's Daughters is that shrine: a beastly three-floor venue built into the multi-million-dollar development of 80 Collins, led by Pastuso's unwavering Alejandro Saravia, who has been championing Gippsland for years now.
---
---
Though all have been designed with a clear love of Gippsland's natural beauty, the three levels are vastly different: a ground-floor deli with Berrys Creek cheese, Tarago olives, and meats like Bass Strait beef whipped into beef-cheek pastrami; the David Boyle-led restaurant where Baw Baw trout is served with caviar and mountain-pepper cream, Cherry Tree Organics lamb is kept simple with sprouting broccoli, and a dedicated vegan menu shares the faith of flavours packed by charcoal and wood; and an angled rooftop bar which tops the experience with smoky cocktails, exclusive brewery collaborations, and a preference towards Australian spirits. Chat so far has positioned Farmer's Daughters as the most delicious showcase of provenance the city has seen in quite some time; no arguments here.

Address: 95 Exhibition Street, 80 Collins Precinct, Melbourne VIC 3000
Contact: (03) 9116 8682
Opening Hours: Tuesday – Saturday (11:30 am – 12 am)
---
Superchido, Seddon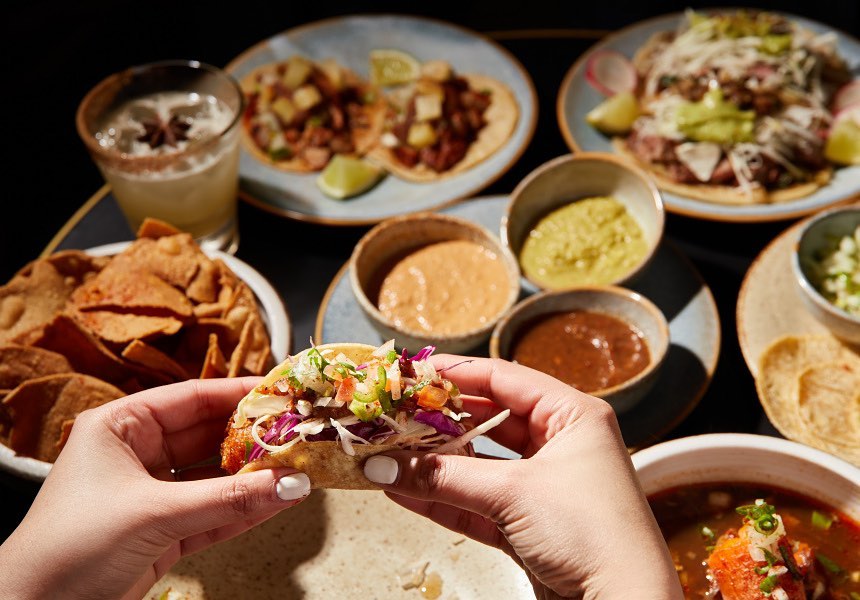 Regional Mexican is the order of the day here at Superchido, a colourful Seddon diner that's taking a no-fuss, straight-forward approach to dining. It's rustic and simple but still packed with absolute flavour with the likes of Baja fish tacos and classic al pastor. Authenticity is valued and protected fiercely here, so don't come expecting any friendliness towards the unrefined western palate. It's Mexican done precisely right.
Address: 82 Charles St, Seddon VIC 3011
Contact: 0403 135 090
Opening Hours: Tuesday – Thursday (5 pm – 9 pm); Friday (5 pm – 10 pm); Saturday (12 pm – 3:30 pm, 5 pm – 10 pm); Sunday (12 pm – 3 pm, 5 pm – 8 pm)
---
Chibog, West Footscray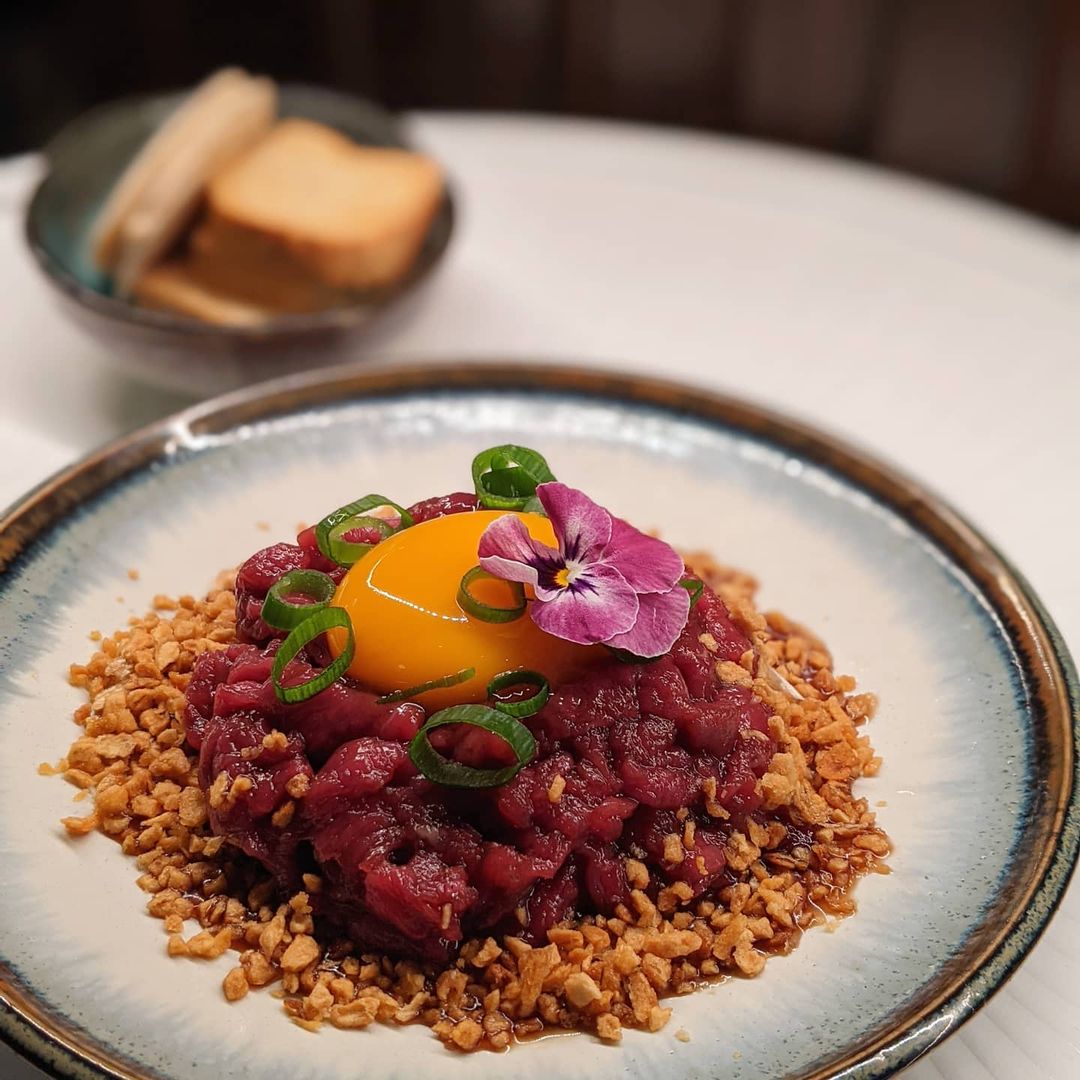 While it opened in the middle of last year, Chibog is still a fresh face for West Footscray, washing a bit of funk and neon through energetic Filipino dining. The famously comforting and typically indulgent cuisine is elevated with a gourmet bent, moving away from adobo and towards a more open interpretation of Filipino food like the ceviche-like Kinilaw with yellowfin and slow-cooked osso bucco soup with jackfruit and chillies.
Flipino fans need not freak out though, you can still get sisig. Although instead of pig's ears, you've got other thrice cooked cuts of pork served sizzling with onion, liver pate, and chicharron. Pair that up with a Pinoy Old Fashioned – built with peppercorns, cloves, cinnamon, star anise, dark rum and bitters – and you'll be giving up that fad diet in no time.

Address: 553 Barkly St, West Footscray VIC 3012
Contact: (03) 9078 4472
Opening Hours: Tuesday – Thursday (5:30 pm – 9:30 pm); Friday (5 pm – 10 pm); Saturday – Sunday (11 am – 3 pm, 4:30 pm – 10:30 pm)
---
Mejico, CBD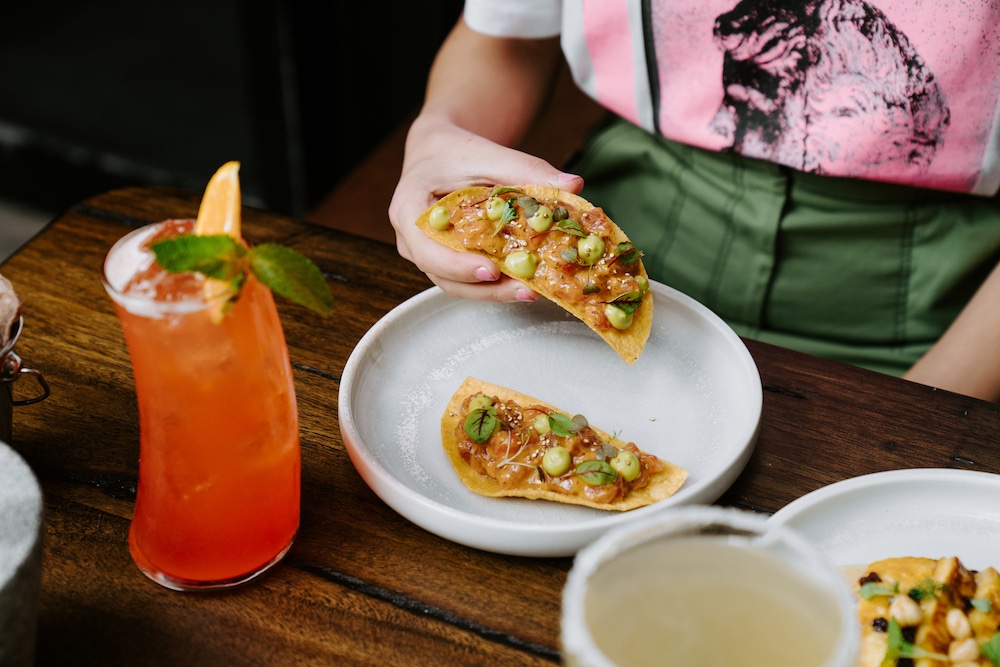 Sydney-born Mejico has officially expanded to Melbourne, coming off the back of a solid reputation for reliable eats across breakfast, lunch and dinner. By morning, you can grab a signature benedict with gypsy ham, chipotle hollandaise and jalapeno crumb, or a mezcal cured salmon with poached eggs and acho mayo. By night, switch that up with pan-fried barramundi with pineapple salsa, and Gippsland lamb barbacoa tacos with a side of chicharrones and beef brisket empanadas.
There's also a strong drinks list for those later nights, with a second floor designed as a tequila bar and margarita lounge, hosting over 260 varieties of tequila and mezcal drinks, with doors open until 3 am on weekends. For years, Mejico has been one of the best Mexican restaurants in Sydney; now it's one of the best new restaurants in Melbourne.
Address: 1 Pink Alley, Melbourne VIC 3000
Contact: (03) 9671 4376
Opening Hours: Monday – Wednesday (11:30 am – 11:30 pm); Thursday (11:30 am – 12 am); Friday (11:30 am – 3 am); Saturday (11:30 am – 12 am)
RELATED: The 12 Best Mexican Restaurants In Melbourne
---
Gimlet, CBD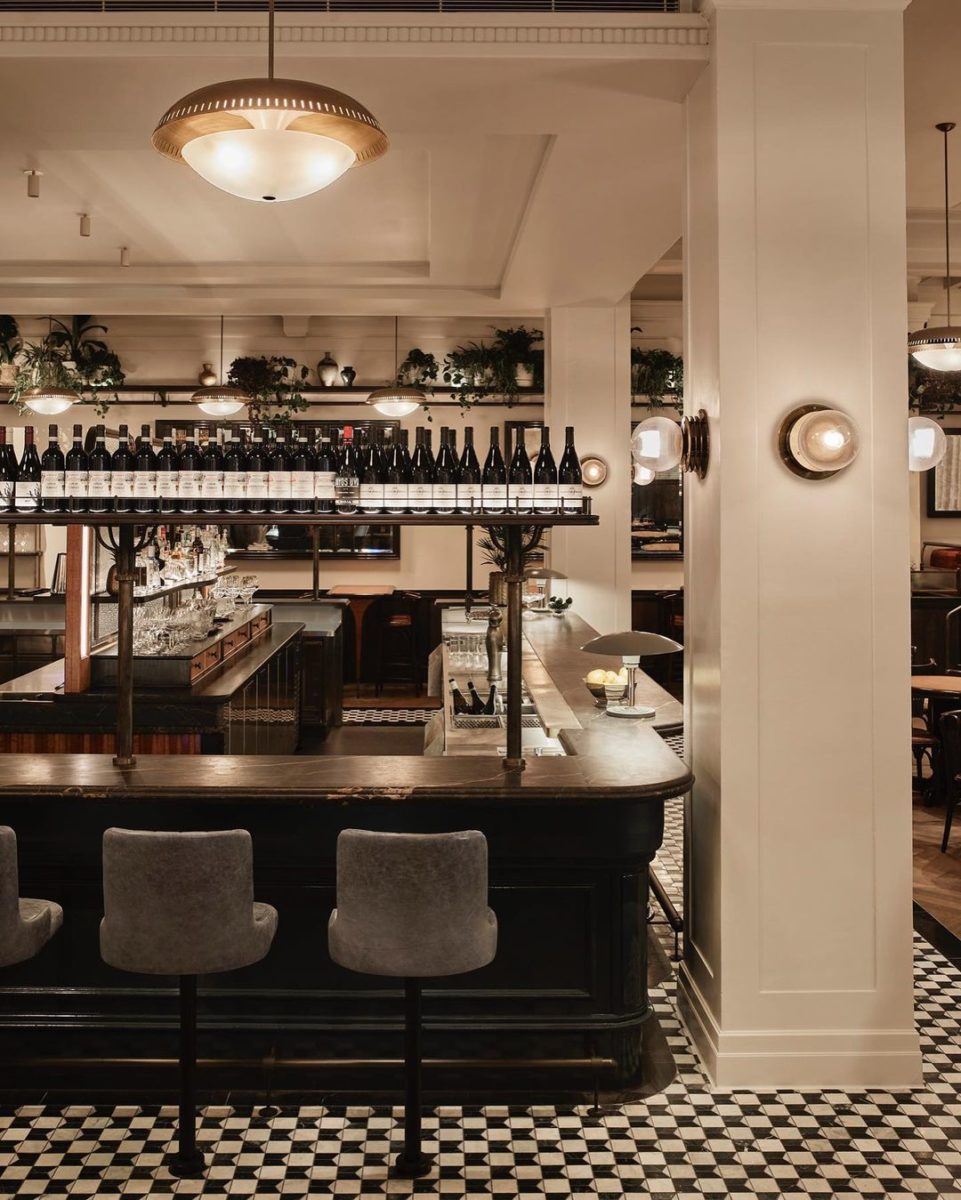 A new venue by Andrew McConnell can never fail, especially when it's an all-class 150 seat cocktail bar and diner soaking up the art deco aesthetics of its host, the historic Cavendish House. Surely this is one of the most exciting cocktails bar in a city defined by exciting cocktail bars. The staple of Andrew McConnell's restaurants holding firm the heart of Melbourne's dining scene has never been stronger.
Cutler & Co. chef Allan Doert Eccles has something to do with that, complementing the decadent bar menu with dishes like confit duck with liver parfait, figs and pickled elderberries, and a $150 Southern Rock lobster, wood roasted in saffron rice and swimming in a bisque-like sauce.
Like a few others on this list, Gimlet has now been open long enough to be considered firmly established in the Melbourne dining scene. And yet for interstate travellers who may have not visited Melbourne in a few years (for obvious reasons), it's still worth including on this list of the best new Melbourne restaurants.
Address: 33 Russell St, Melbourne VIC 3000
Contact: (03) 9277 9777
Opening Hours: Sunday – Thursday (12 pm – 12 am); Friday – Saturday (12 pm – 1 am)
---
Dom's Pizzeria & Social Club, CBD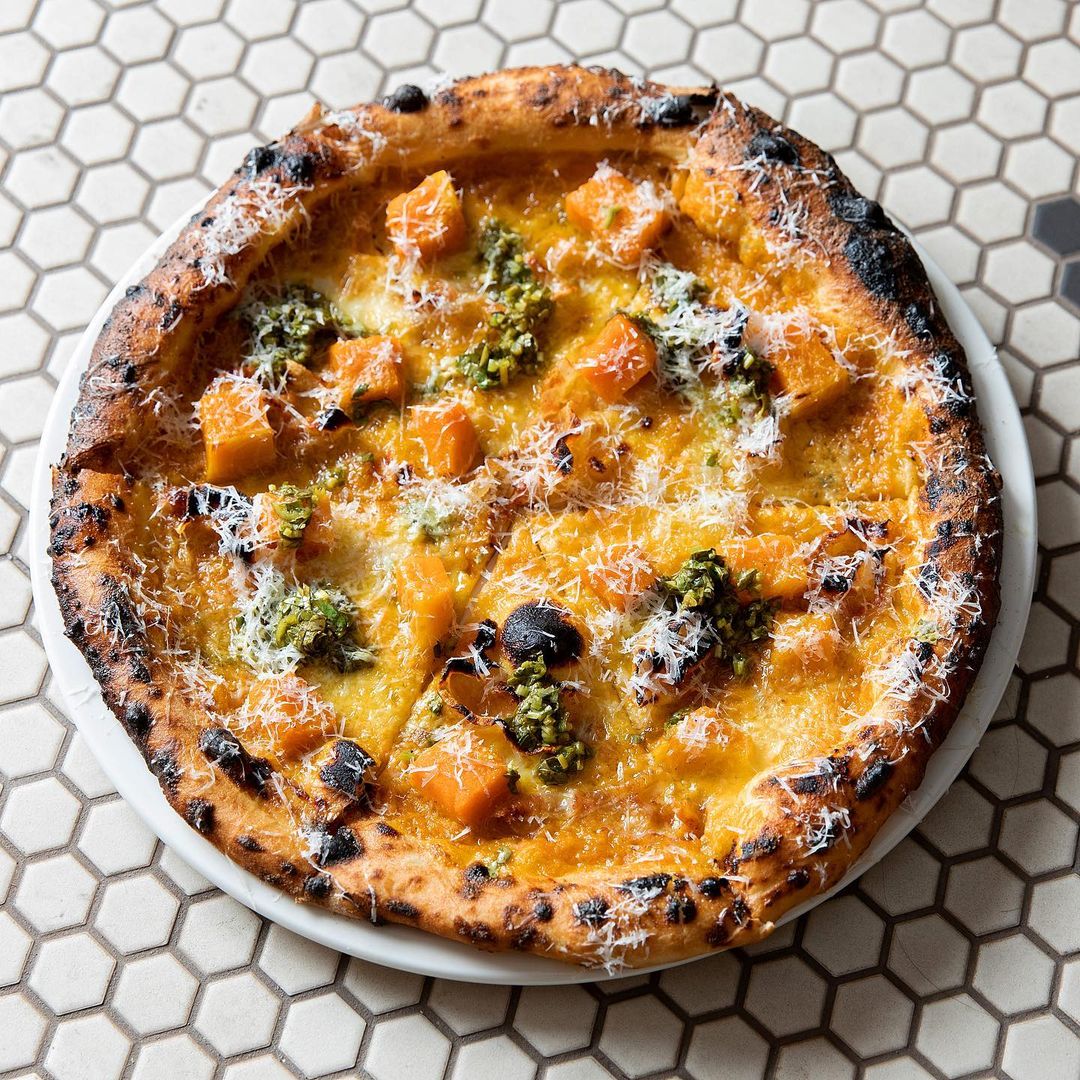 Melbourne loves a good old multi-story ode to comfort food, and fortunately Dom's Pizzeria & Social Club is more than ready to meet the deathless demand. Hotspots Peaches and Cheek have been replaced by this new venture from owners Sam and Tom Peasnell and Adam Goldblatt, who lead the concept through woodfired pizzas and deli meats, as well as an upstairs social club with the simple, winning combo of snacks (think potato skins with anchovies), rounds of pool, and a heady drinks list sharpened on amaros, vermouths, and sherries.
Address: Unit 1/301 Swanston St, Melbourne VIC 3000
Opening Hours: Wednesday – Saturday (5 pm – 1 am)
---
Chancery Lane Bistro, CBD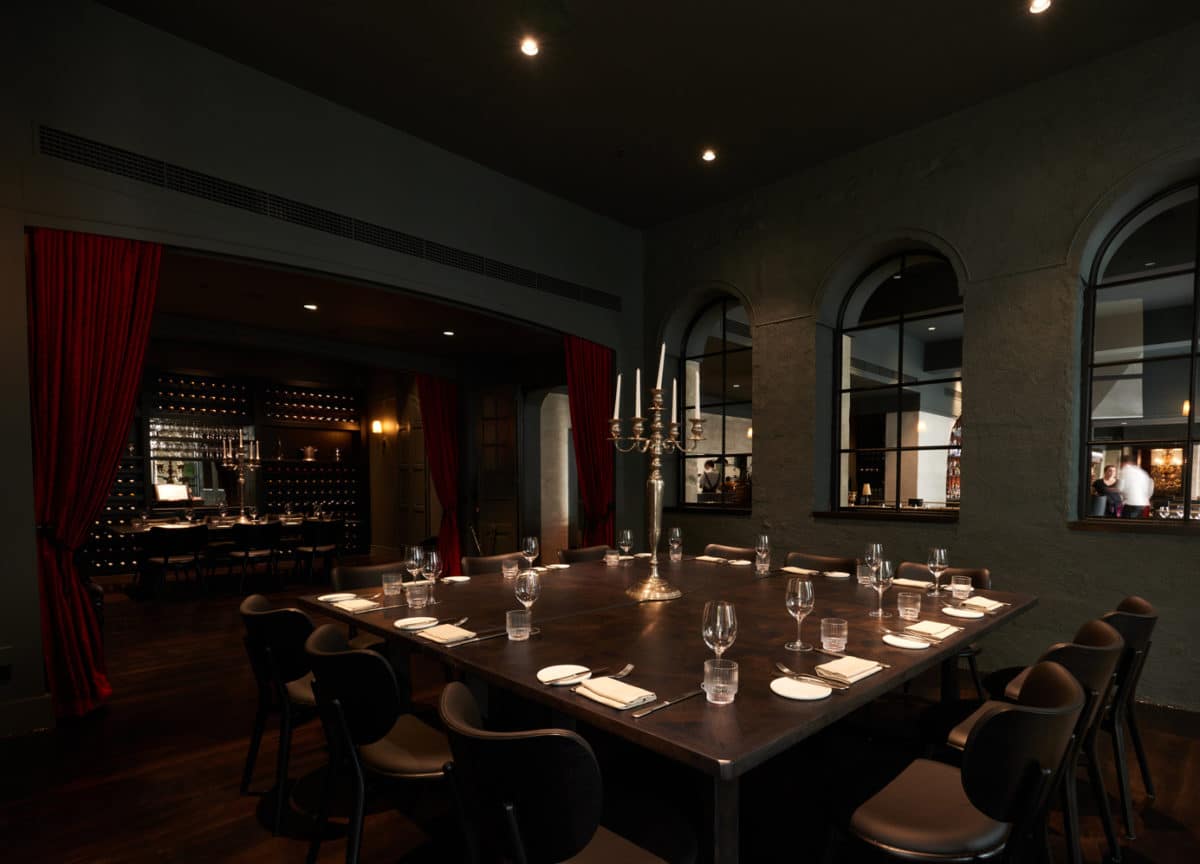 Normanby Chambers has switched out one quality restaurant for another with Scott Pickett's fresh Chancery Lane Bistro now moving into the space. Given that it's replacing Vue du Monde, there's a lot for Pickett to live up to here, and he does it with a European menu that stretches over everything from lush caviar services and charcuterie, to snacks like a duck & gruyere burger, and off-the-grill greats like a MBS9+ Riverine full blood Wagyu flank.
Address: 430 Little Collins St, Melbourne VIC 3000
Contact: (03) 9089 7598
Opening Hours: Monday (6 pm – 10 pm); Tuesday – Friday (12 pm – 10 am); Saturday (6 pm – 10 pm)
---
La Pinta, Reservoir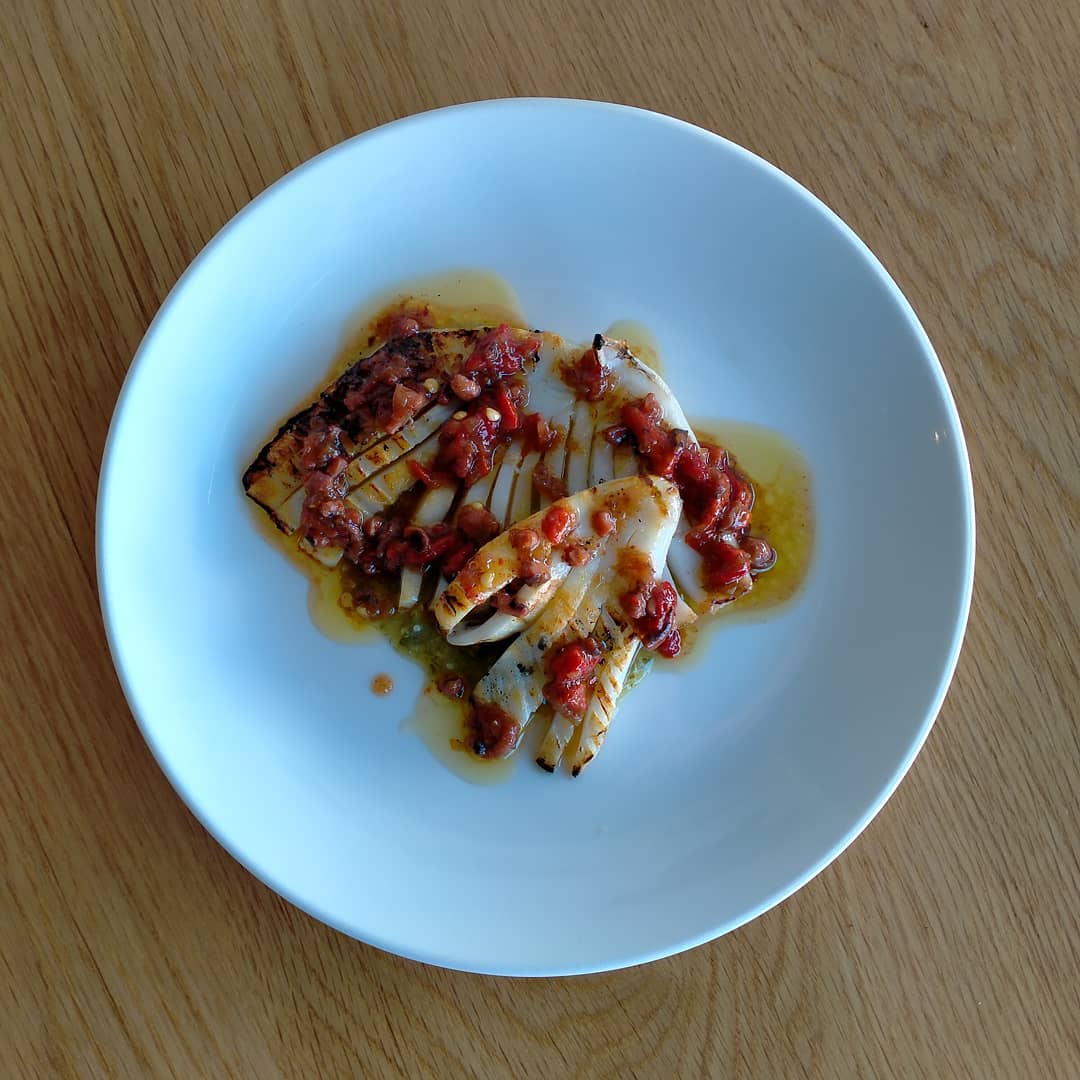 Catherine Chauchat sticks to Boire's admirable minimalism with her new 30-seat tapas bar, La Pinta. Produce-focused, dynamic and intimate, the kitchen has a direct line to a network of local farmers and producers to fuel the ever-changing specials boards, which has probably rotated several times while you were reading this. Given the quality that was on display at Boire, there's little surprise that La Pinta is one of the best new restaurants in Melbourne.
Address: 791 High St, Reservoir VIC 3073
Contact: 0492 818 032
Opening Hours: Wednesday – Friday (5 pm – 11 pm); Saturday (12 pm – 11 pm)
---
1800 Lasagne, Thornbury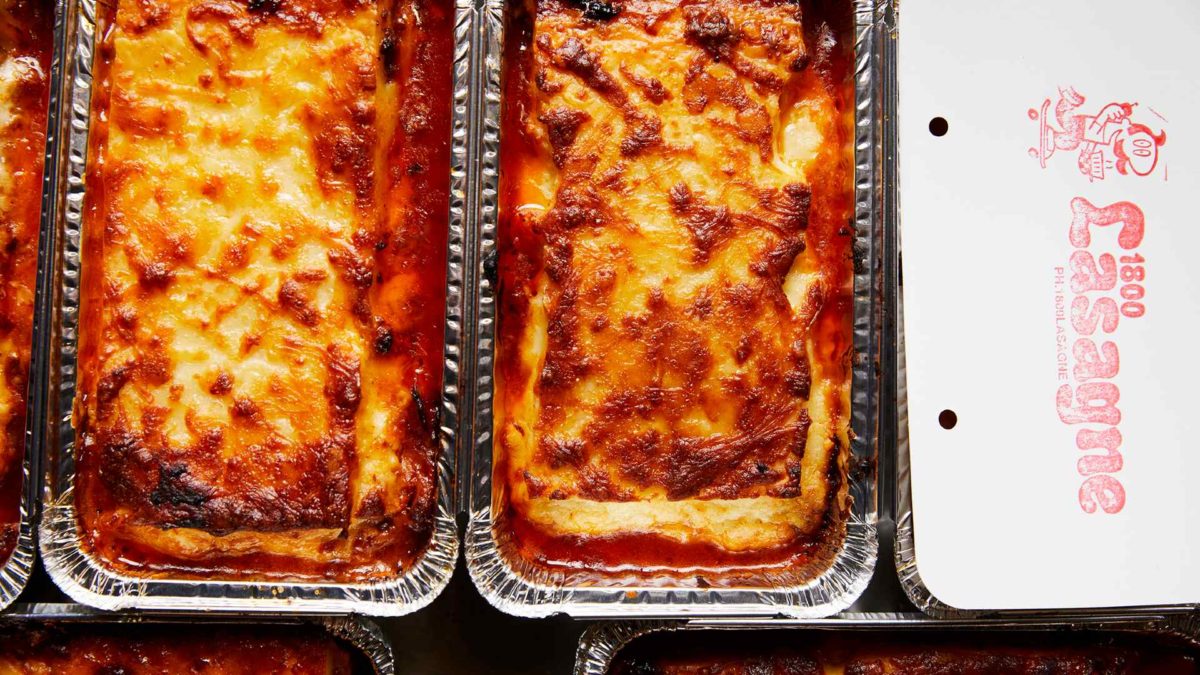 Try to guess what 1800 Lasagne specialise in? This Thornbury eat-in-and-takeaway restaurant does one thing and does it incredibly well, pairing that up with top-quality wines and cocktails. While they do delivery, you want to eat in just for the life this small venue has bought to Thornbury, jazzing up the suburb's strong dining scene and getting over well as one of the best new restaurants in Melbourne.
While 1800 Lasagne has now been at it for a good while now, it's still relatively under the radar for anyone outside of Melbourne travelling interstate. Consider it a must-have when you're in town.
Address: 653 High St, Thornbury VIC 3071
Opening Hours: Wednesday – Sunday (5 pm – 11 pm)
---
Hero, Melbourne CBD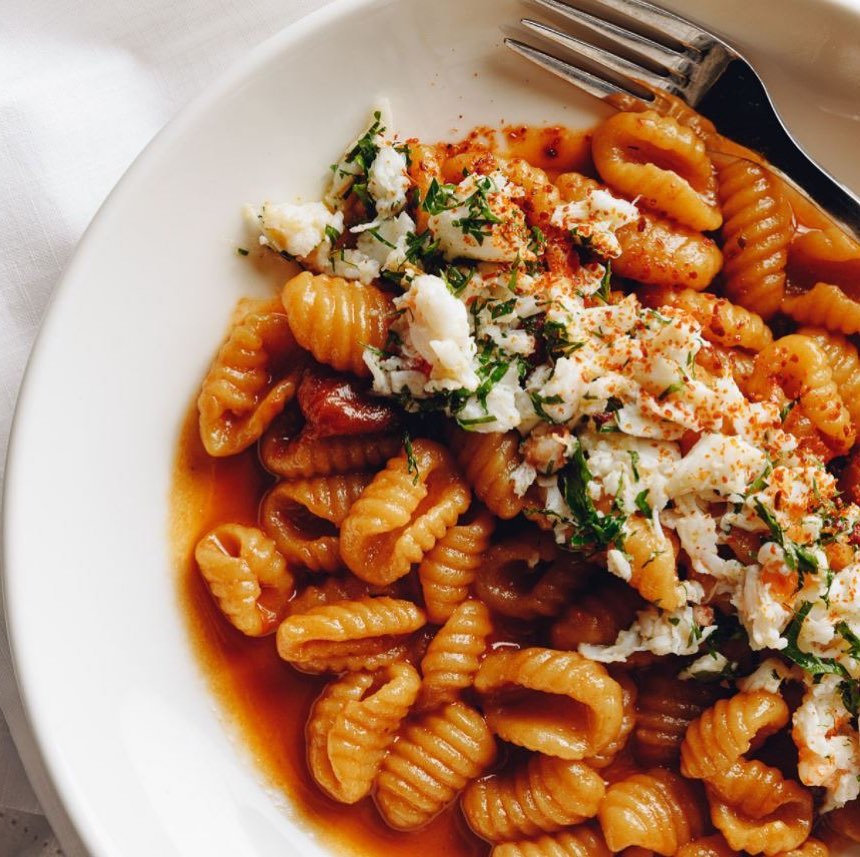 ACMI has a flagship restaurant now, overseen by celebrity chef Karen Martini and pastry chef Phillipa Sibley as a classic casual all-day diner with a serious hold on local flavours. Hero triumphs with intentionally simple dishes like a top-quality crumbed fish sandwich and a spicy crab cavatelli, hell-bent on showcasing that minimalism is always the way to go when you're working with quality seasonal produce.
The benefit of having lunch or dinner here is obvious; you can spend a few hours exploring ACMI afterwards, so next time the local institution has a must-see exhibition going on, at least you know that a good meal is only a few steps away.
Address: Federation Square, Melbourne VIC 3000
Contact: (03) 9964 2819
Opening Hours: Wednesday – Friday (12 pm – 11:30 pm); Saturday (12 pm – 11 pm); Sunday (12 pm – 4 pm)
---
Golda, Prahran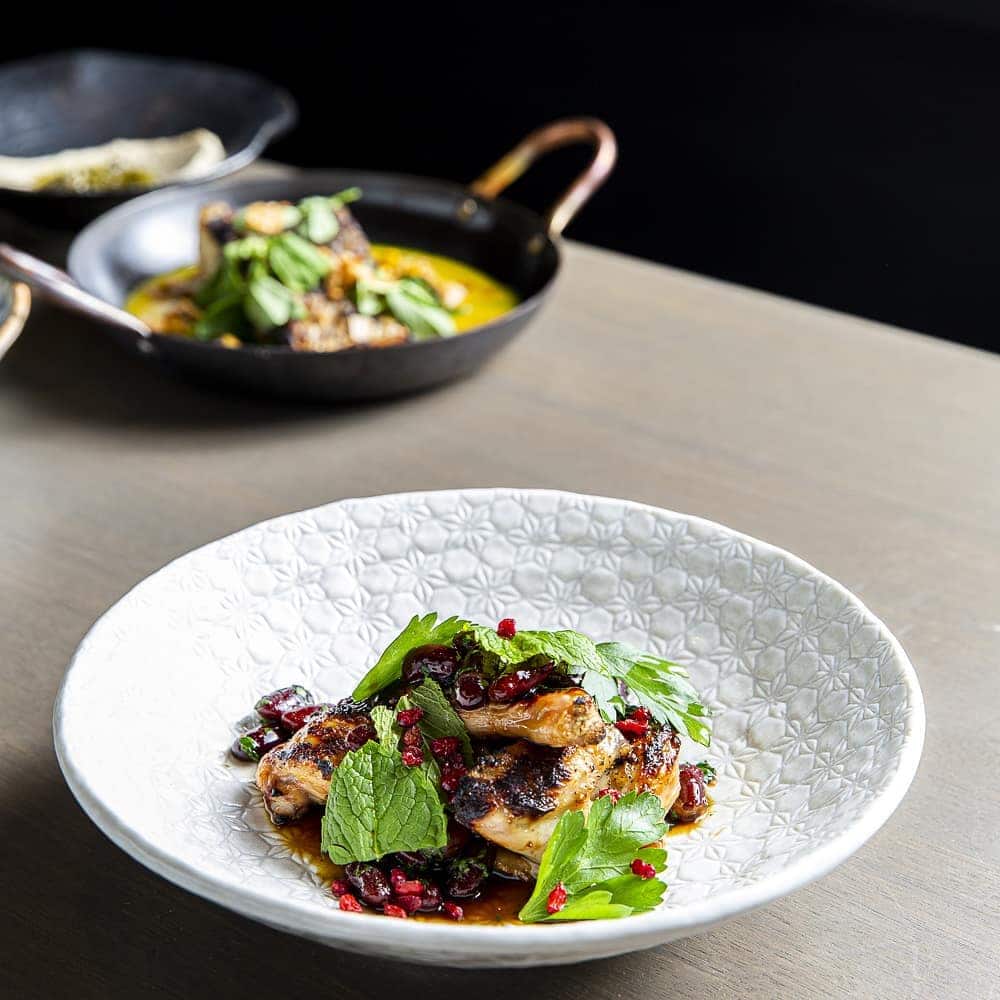 Modern Israeli cuisine that tracks across North Africa and the Middle East? Sign us right up, Golda. This vibrant new restaurant is a fresh face for Prahran's ever-evolving dining scene, and though it's a pop-up, it feels like a new path for The Cullen Hotel in which it is located. More specifically, you can find Golda tacked onto Adam Faigan's Gramercy Social, co-owned and helmed by Rotem Papo who takes a wide approach to Jewish cooking with influences drawn from numerous countries. This is group dining at its finest, with share-style dishes the way to go, so make sure you bring a few mates.
Address: 162 Commercial Rd, Prahran VIC 3181
Contact: 1300 465 321
Opening Hours: Wednesday – Friday (5:45 pm – 10 pm); Saturday (11:45 am – 2:30 pm, 5:45 pm – 10 pm)
---
INDU, CBD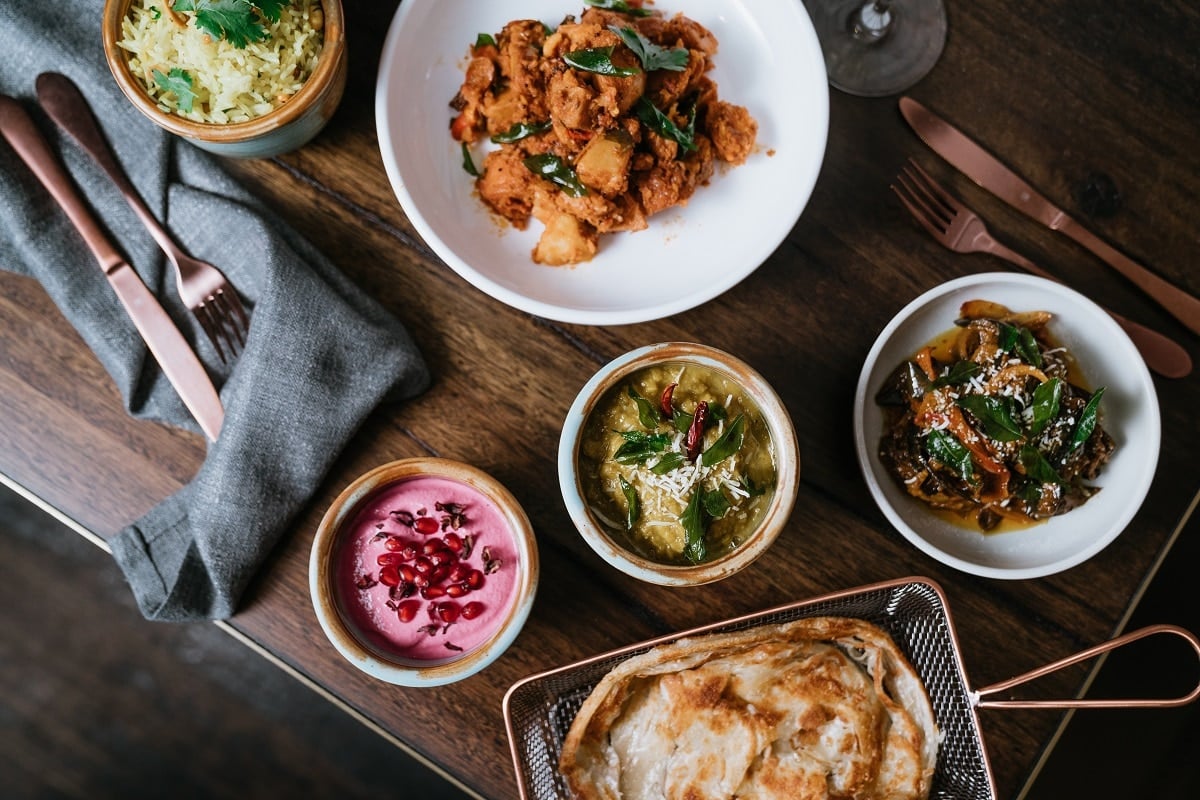 It was only a matter of time before Sydney's popular subcontinental eatery, INDU, opened an extension in Melbourne. That time is now, with Sam Prince's Southern Indian and Sri Lankan restaurant welcoming guests to a dark, aromatic space at the front of the iconic Collins Quarter building. The menu, inspired by coastal and village flavours, is as you'd expect if you've been to the Sydney original, with highlights including smoked Yarra Valley goats leg dosa, house-cured kingfish, and the signature 48 hour slow roasted 'Great Lamb Raan'.
Address: 86A Collins St, Melbourne VIC 3000
Contact: (03) 9671 476
Opening Hours: Tuesday – Friday (12 pm – 10 pm); Saturday (5 pm – 10 pm)
---
New Quarter, Richmond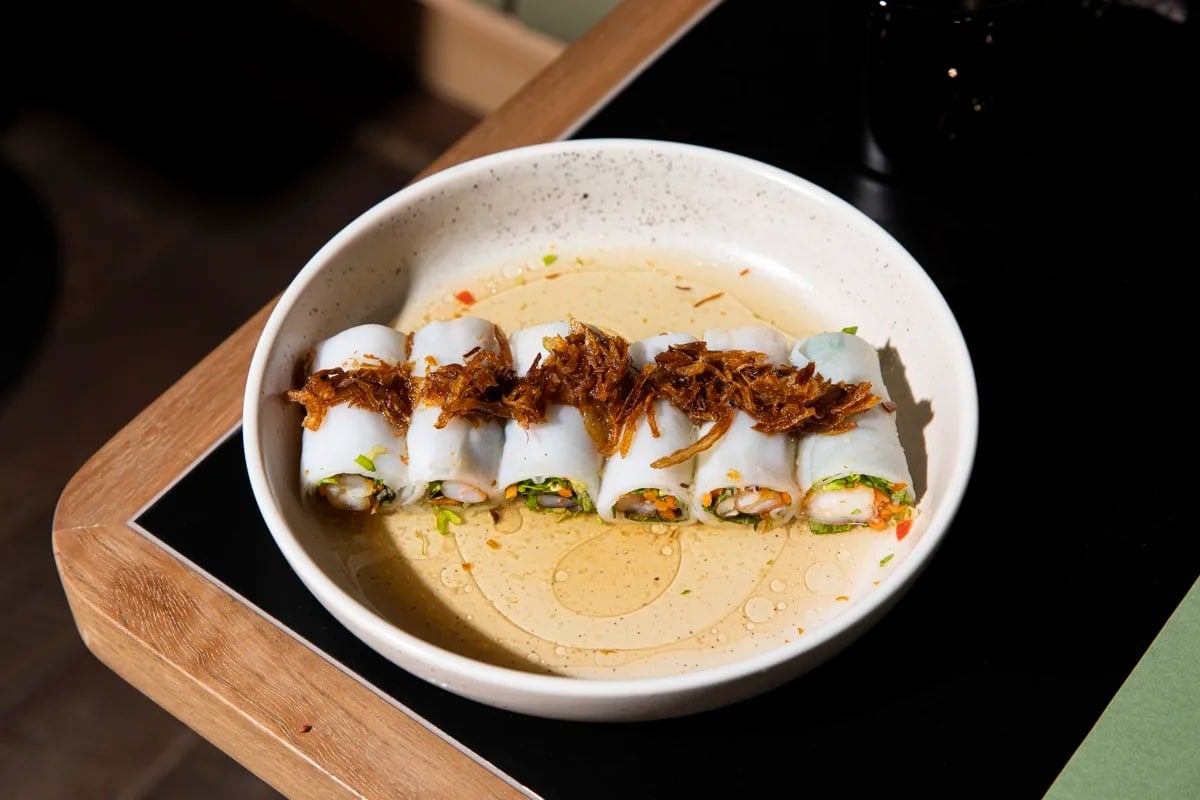 Melbourne locals have been all over this neo-Vietnamese restaurant from Commune Group, making New Quarter one of the most popular of Melbourne's new restaurants – even if it isn't exactly new. Located in Richmond, it's a remixed version of the original, creating what's essentially a brand new restaurant with dishes like beef tartare with egg yolk, pho jelly and anchovy tapioca crisps, and clam with banh canh cua broth and watercress charred tomato.
Address: Ground Level, 79 Swan St, Richmond VIC 3121
Contact: (03) 8391 1388
Opening Hours: Tuesday – Wednesday (12 pm – 3:30 pm, 5 pm – 9:30 pm); Thursday – Saturday (12 pm – 3:30 pm, 5 pm – 10:30 pm); Monday (5 pm – 10:30 pm)
---
Hope St Radio, Collingwood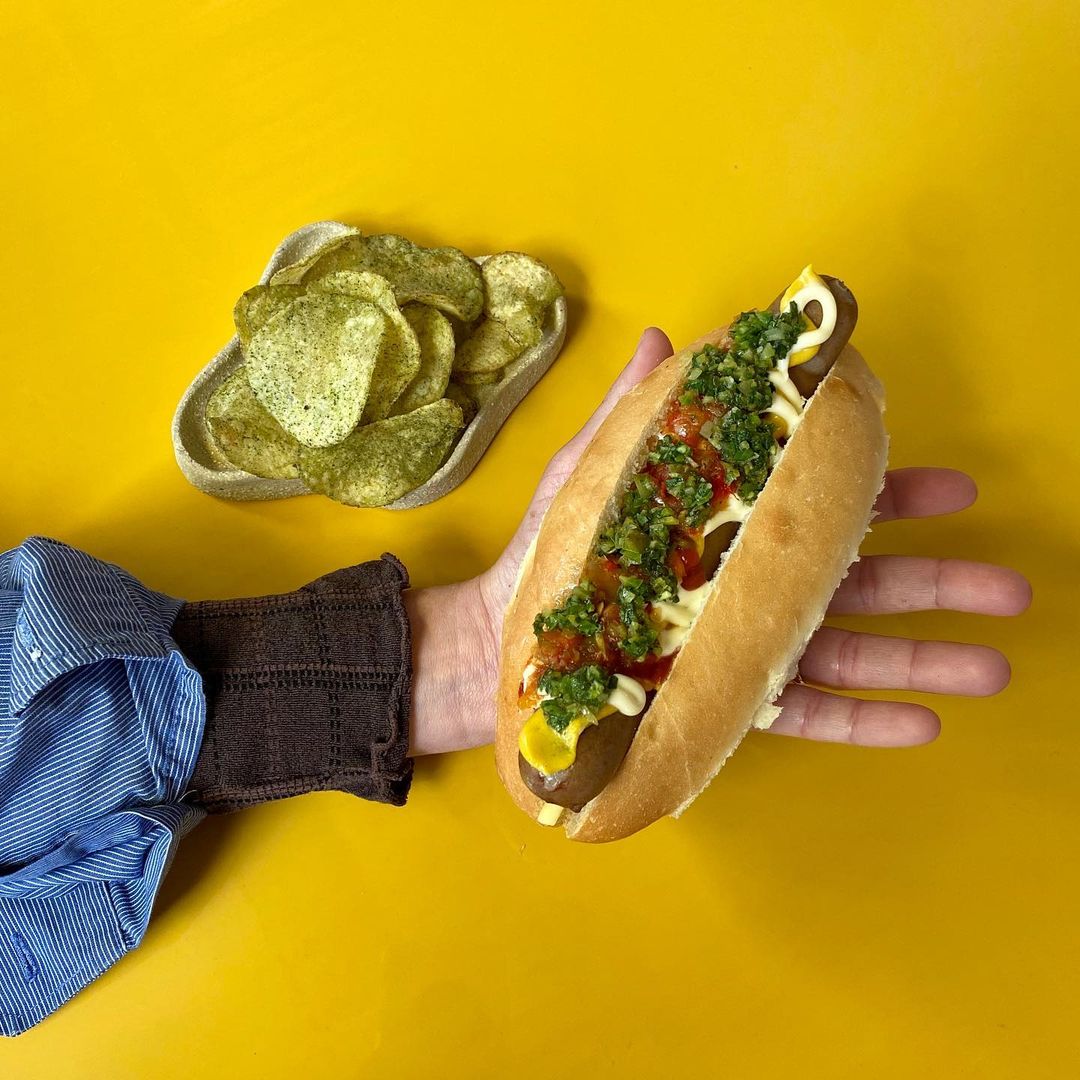 Melbourne can never have enough wine bars, especially when they also serve as pasta joints in Collingwood's vibrant arts precinct. This is the home of Hope St Radio. The restaurant is obviously named after the fiercely independent online radio show, with a banging soundtrack served up alongside natural wines, local seafood, and dishes like cavatelli with red onion and butter beans. The drinks menu may hold dominion here, but the food puts a lot of nearby alternatives to shame, earning Hope St Radio a nod as one of the best new Italian restaurants in Melbourne.
Address: 35 Johnston St, Collingwood VIC 3066
Opening Hours: Thursday – Sunday (3 pm – 11 pm)
---
Feeling like the tried-and-true favourites instead? Check out the Best Restaurants in Melbourne: The Hall of Fame.
Best New Restaurants Melbourne – Frequently Asked Questions
What is the best new restaurant in Melbourne?
The best new restaurant in Melbourne is Society, but that's closely followed by Smith St Bistrot, Untitled, Gimlet, Chancery Lane Bistro, and Yakimono.
Who owns Society?
The Lucas Group opened Society in 2021 to immediate acclaim, presenting Melbourne with a big-ticket fine dining experience originally conceived by renowned Chef Martin Benn, who has since departed the restaurant.
RELATED: 17 Best Steak Restaurants In Melbourne For Your Next Lads' Dinner