American Express is doing their part to help whip the population's sloppy rigs back into shape, announcing a brand new partnership with Chris Hemsworth's Centr app. From now until 2022, all American Express cardholders may claim a free 12-month membership to the insanely popular fitness platform, taking away any excuses for not taking care of yourself in the new year.
With 1,000 workouts, 600+ recipes, and 200+ meditations and sleep visualisations, Centr draws upon the expertise of world-class industry figures, from personal trainer Luke Zocchi – the very man behind Chris's mythical abs – to combat sports legends and other A-list trainers who have sculpted the likes of Hollywood stars and Navy SEALs. As far as complimentary health subscriptions go, this is probably one of the best you could ever hope for.
The Centr app is partitioned into three key components – Train, Eat, and Live.
---
---
RELATED: The Chris Hemsworth Workout & Diet Plan
Train
At home-based fitness – from 20 to 40 minutes
Do HIIT, boxing, yoga, strength training, MMA, & more
Log your goal and set workout intensity
Move from beginner to advanced workouts, modifying your plan to fit at any time
Access new & bonus workouts released weekly
Eat
Convenient breakfast, lunch, dinner & snack options (all dietician-approved)
Wholesome recipes from world-class chefs
Gluten-free, vegetarian, vegan & pescatarian options
Auto-generated shopping lists
Swap meals to suit your taste & mood
Live
Guided meditations to get you centred
Confidence-building hacks for everyday life
Sleep visualizations to help you switch off
Expert tips to stress less & stay motivated
24/7 community support to keep you focused
To start your free 12-month membership of the Centr app today, simply sign up anytime before February 14th of 2022 using the link below, enter your American Express card details, and start the #shredseason.
Don't have an Amex card? American Express is running a killer deal with their Qantas Ultimate Card – which comes with 100,000 Qantas Frequent Flyer points until the 5th of April. 2021. Learn more here.
Bonus: if you're an existing Centr app member, fear not — you'll also be able to redeem a free membership between the set dates (but only after your current plan expires).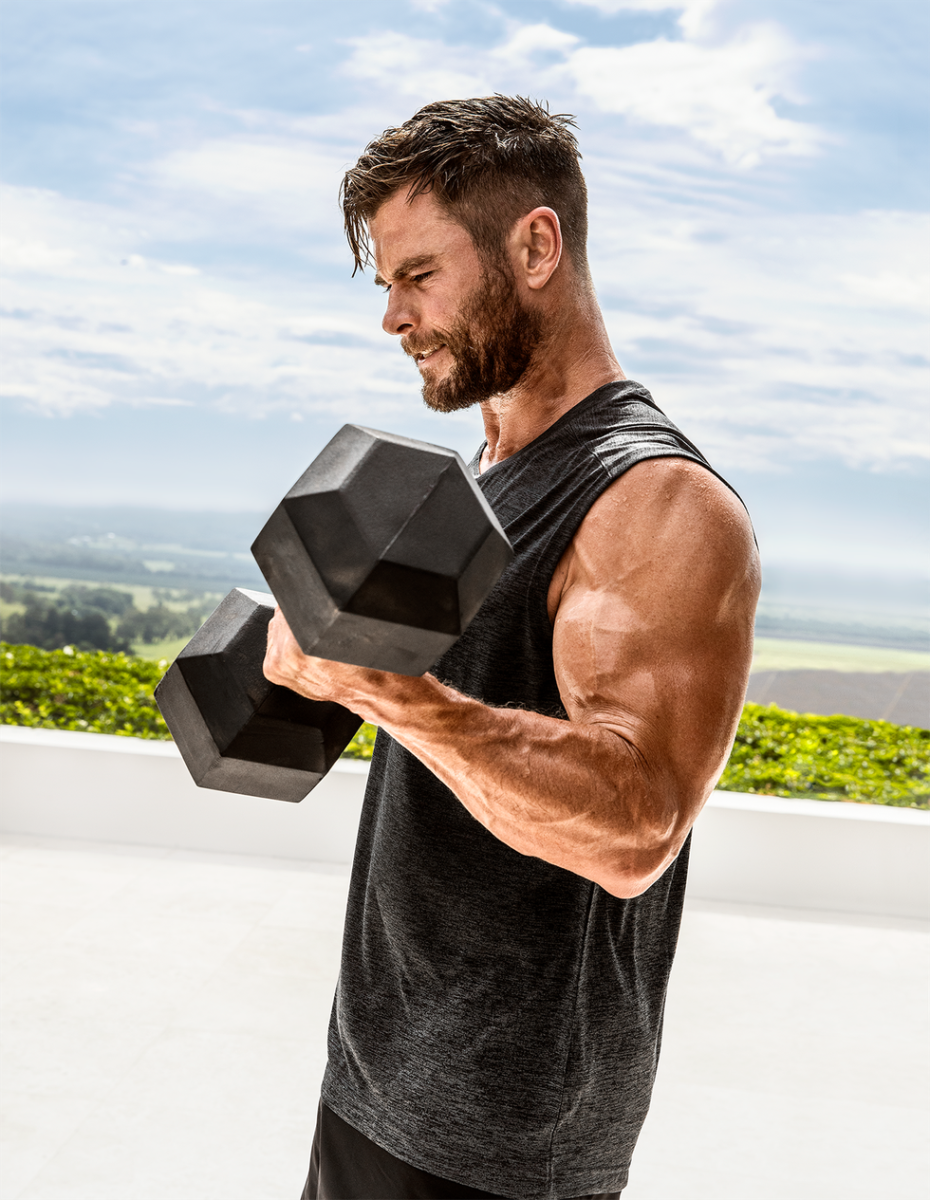 It takes a tear-inducing amount of effort to become a superhero – yet somehow, Chris Hemsworth makes his extremely disciplined workout and diet plan look routine. While you can easily follow in his footsteps using the Centr app, we thought it'd be fascinating to lay out his personal process in as much detail as possible. Check it out here.