Back in March, top bloke/Aussie icon/patron saint of the summer rig – Chris Hemsworth – offered a free trial of his Centr app to soften the blow of COVID-19 induced lockdown (as well as to ensure we wouldn't immediately have a collective chassis blowout). Now, to give everyone a fighting chance heading into 2021, the Thor actor's acclaimed health and fitness platform will once again be available to us lowly mortals for six weeks without having to surrender a single dollar.
Starting from December 30th all the way until January 7th, new members will have access to this extended free trial period to "kickstart" all those physical new year resolutions – 1,000 workouts… over 600 recipes… over 200 meditations + sleep visualisations… drawing upon the very qualified expertise of the industry's finest, from personal trainer Luke Zocchi (the very man behind Chris's mythical abs) as well as combat sports legends, and other A-list trainers who have sculpted the likes of Hollywood stars, Navy SEALs, etc.
RELATED: The Chris Hemsworth Workout & Diet Plan
---
---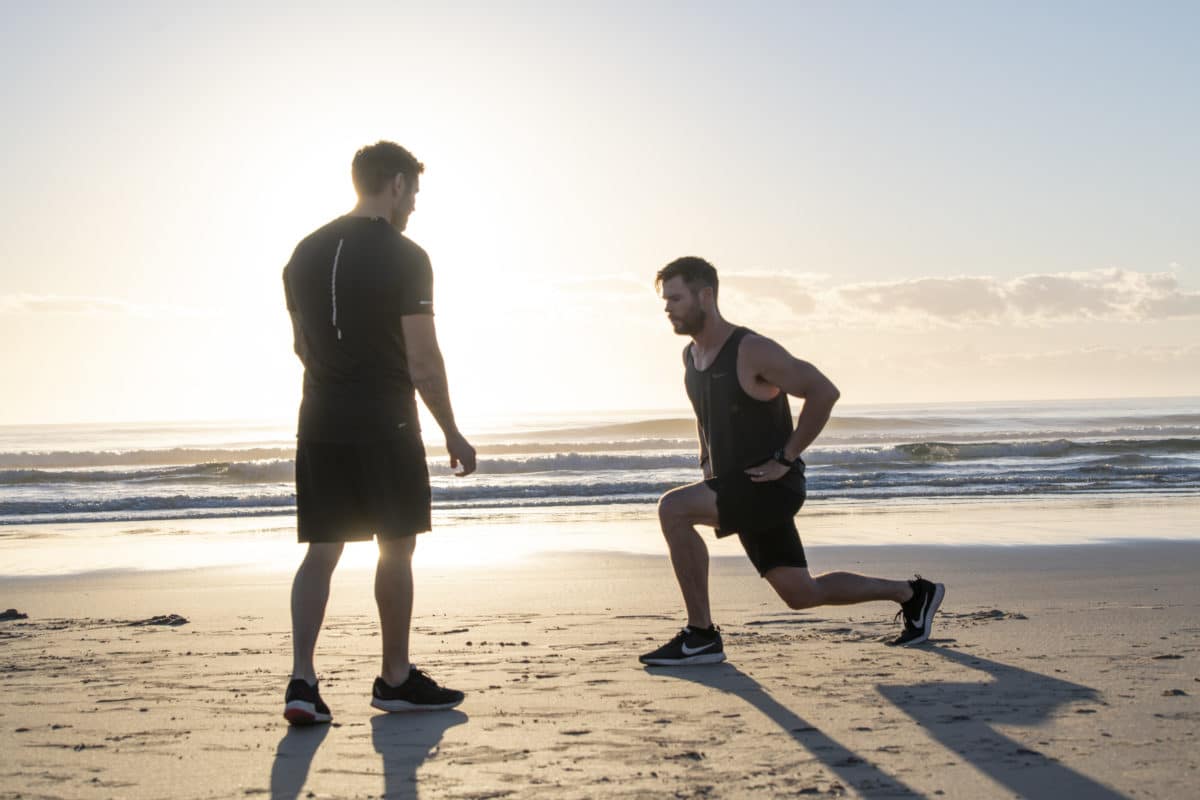 The Centr app is partitioned into three key components – Train, Eat, and Live:
Train
At home-based fitness – from 20 to 40 minutes
Do HIIT, boxing, yoga, strength training, MMA, & more
Log your goal and set workout intensity
Move from beginner to advanced workouts, modifying your plan to fit at any time
Access new & bonus workouts released weekly
Eat
Convenient breakfast, lunch, dinner & snack options (all dietician-approved)
Wholesome recipes from world-class chefs
Gluten-free, vegetarian, vegan & pescatarian options
Auto-generated shopping lists
Swap meals to suit your taste & mood
Live
Guided meditations to get you centred
Confidence-building hacks for everyday life
Sleep visualizations to help you switch off
Expert tips to stress less & stay motivated
24/7 community support to keep you focused
To claim your 6-week free trial of Chris Hemsworth's Centr app, follow these simple steps:
Visit the official Centr website and create an account.
Select any plan type and the 6-week free trial will be automatically applied.
Once registered, members can download and use the Centr app on Android devices or access the program via the web.
New members only. While this is available to both Android and iOS users, the latter will only be able to sign up on the website. No charge until the trial ends – and you can cancel anytime.
It takes a tear-inducing amount of effort to become a superhero – yet somehow, Chris Hemsworth makes his extremely disciplined workout and diet plan look routine. While you can easily follow in his footsteps using the Centr app, we thought it'd be fascinating to lay out his personal process in as much detail as possible. Check it out here.