Home fitness has seen a considerable uptick now that gyms aren't exactly an option, and let's face it – no one actually enjoys going for run. Right? No? Just me? OK then… In any case, the latest offering on the market are a set of Louis Vuitton dumbbells that cost a staggering – damn near fiscally irresponsible (but on-brand nonetheless) – AU$3,600.
While LV hasn't explicitly stated the target demographic – apart from a really vague description directing it towards "… those who wish to exercise in style or elevate their home gym…" – one can only assume these dumbbells are for those who hydrate with US$8,000 Chanel flasks and sweat filtered VOSS Water. You know, the OTT fitness operators.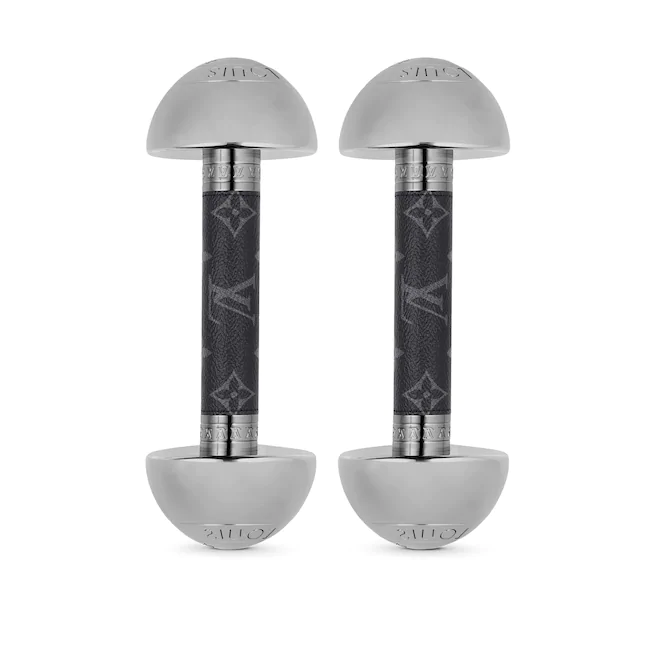 Emblazoned with the classic LV monogram, the Louis Vuitton dumbbells weigh 3kg each, and come in… an ergonomic dumbbell shape? I don't know, I'm just trying to justify the $1,200/kg price tag, which places this set on par with some traded commodities holding intrinsic value. For reference, the average weekly rent in Sydney currently sits at $540 a week.
---
---
Though I'm sure some reasonable and extremely well-adjusted individual will be soundly sold on this entire concept without needing my ham-fisted help.