Melbourne is pretty well known for its coffee and culture, but it's also got one of the most exciting cycling scenes in the country. Founded amid this humming background of bike riding and local racing, a local cycling clothing brand MAAP has just launched its first retail concept store, the MAAP LaB Melbourne, which is set to be a new hub for everything cycling.
Centrally located in Collingwood, the fit-out was designed by Clare Cousins Architects in collaboration with the MAAP design team, in a project that was led by Oliver Duff. Instead of a simple retail space, the design looks to create an environment where people can meet before or after a ride, grab a coffee from the in-house barista, or simply come and check out a specific product.
"So the building was a new project by Gurner, and as you can see from the outside, it'd designed to be a mini New York," explained Jarrad Smith, one of MAAP's Co-Founders to Boss Hunting. "Each building is slightly different, with a real Manhattan vibe. We like that, we really wanted something premium."
---
---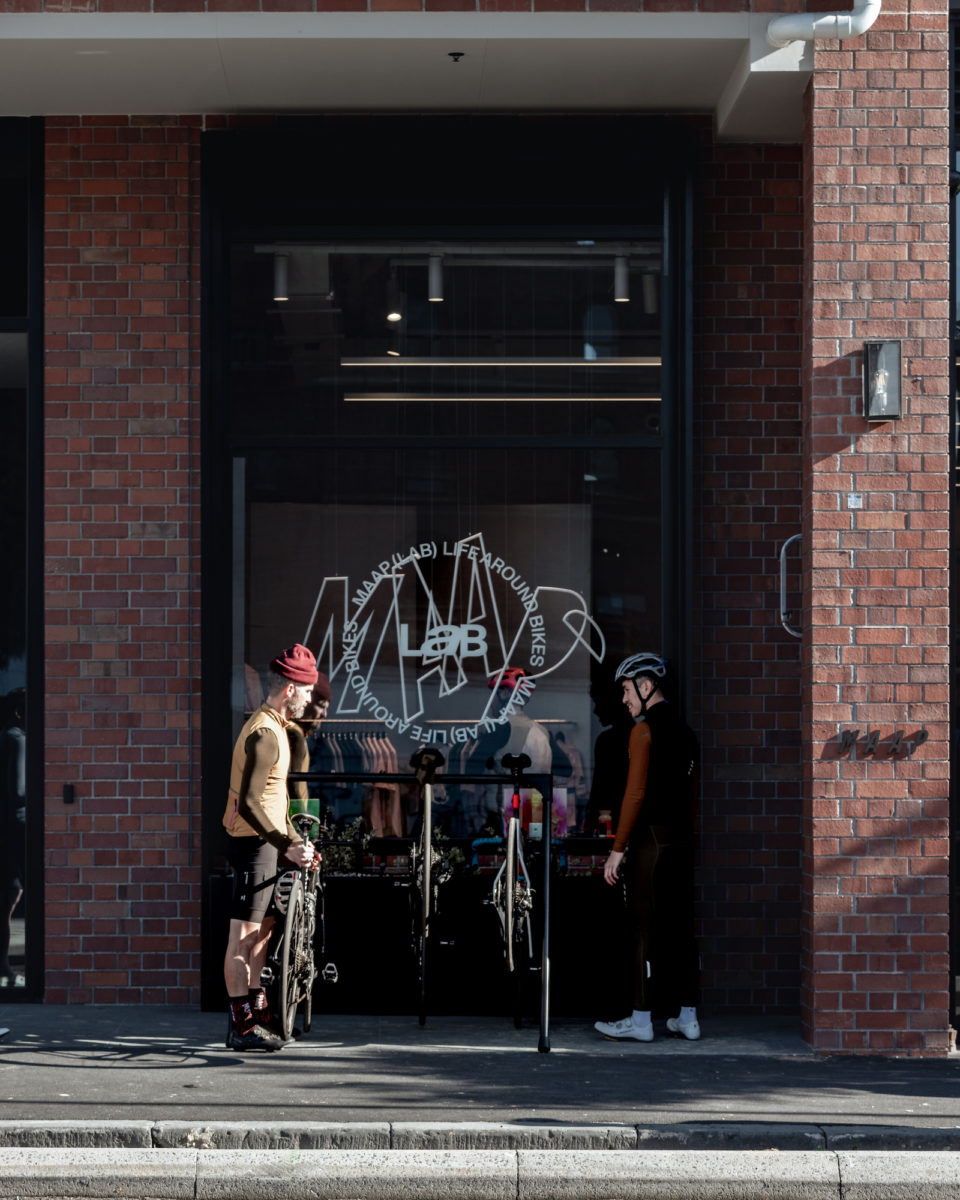 RELATED: Rapha & POC Drops A Cycling Helmet That Makes You Look Better Than Everyone Else
Premium is exactly what they've achieved, with the polished concrete floors and plush couches of MAAP LaB Melbourne delivering an unambiguous sense of considered quality. And quality is what MAAP's customers flock to the brand in droves for, with the kit made in Italy from premium fabrics, and garment designs that show off Jarrad and his Co-Founder Ollie Cousins' background in street fashion.
MAAP's success continues to accelerate since it was founded back in 2014, with Jarrad confirming plans to double the headcount to 100 staff over the next three years. With that growth will come more locations for MAAP LaBs, explained Jarrad.
"We're already looking to open up another ten of these in the next three years, so the next one's London, which we've just found a space for," he said.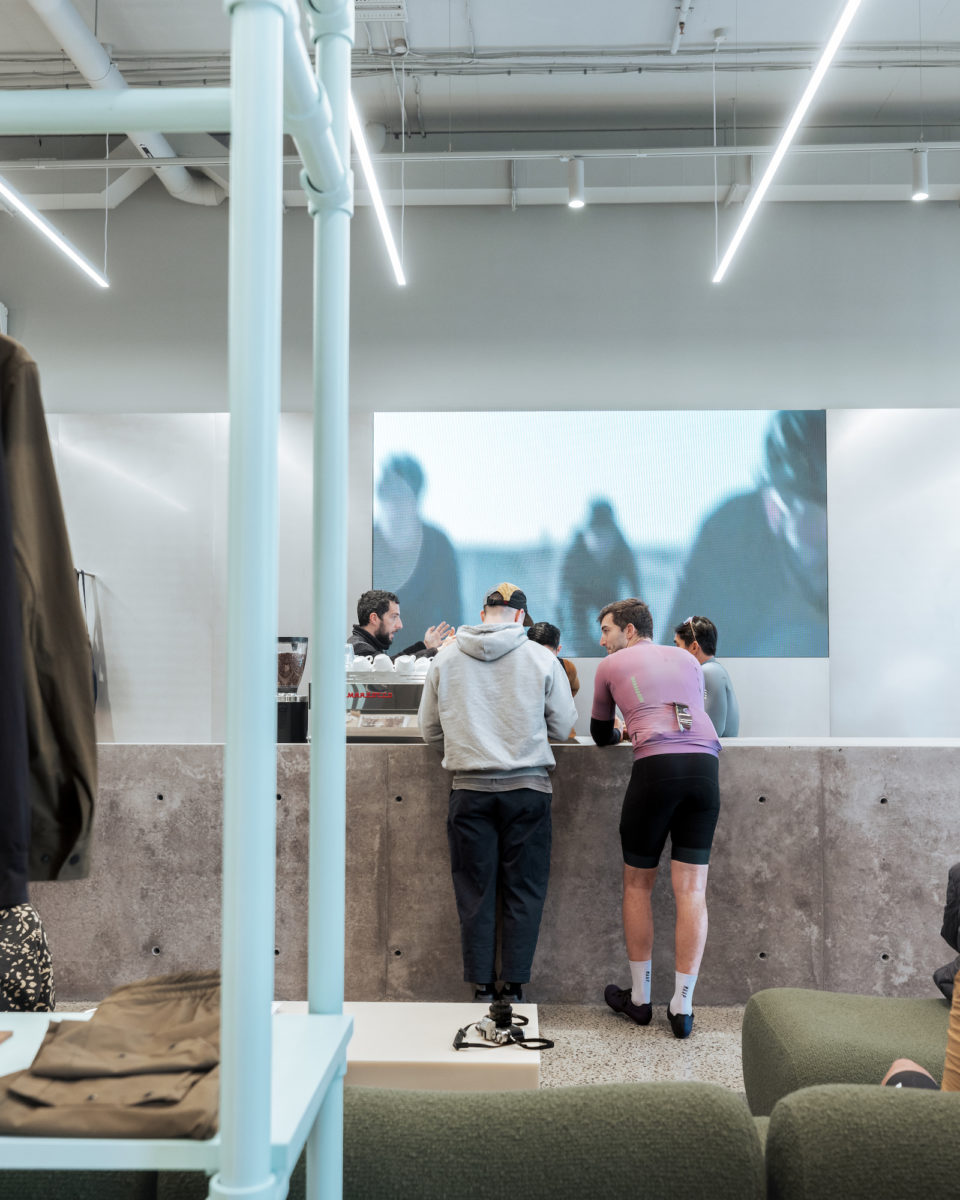 With this growth comes an expansion of MAAP's product offering too, with the predominantly road cycling-focused brand recently launching a new collection for gravel riding and bike touring, called Alt Road.
"Because Ollie and I worked in surf, skate and streetwear, we knew that after Quicksilver and Ripcurl brought out wetsuits, they started doing clothing. It's the same with us," said Jarrad.
"Lycra is the beginning, but we want to be a household lifestyle brand that everyone knows about. Because it's all rooted in cycling, before we stepped off the bike we needed to complete the on-bike categories.
"Alt Road was the first transition for us, to be our first non-pure road racing-specific apparel was to go onto the gravel orientated and alternative road cycling. Likewise, we will be bringing out a mountain biking collection in the future.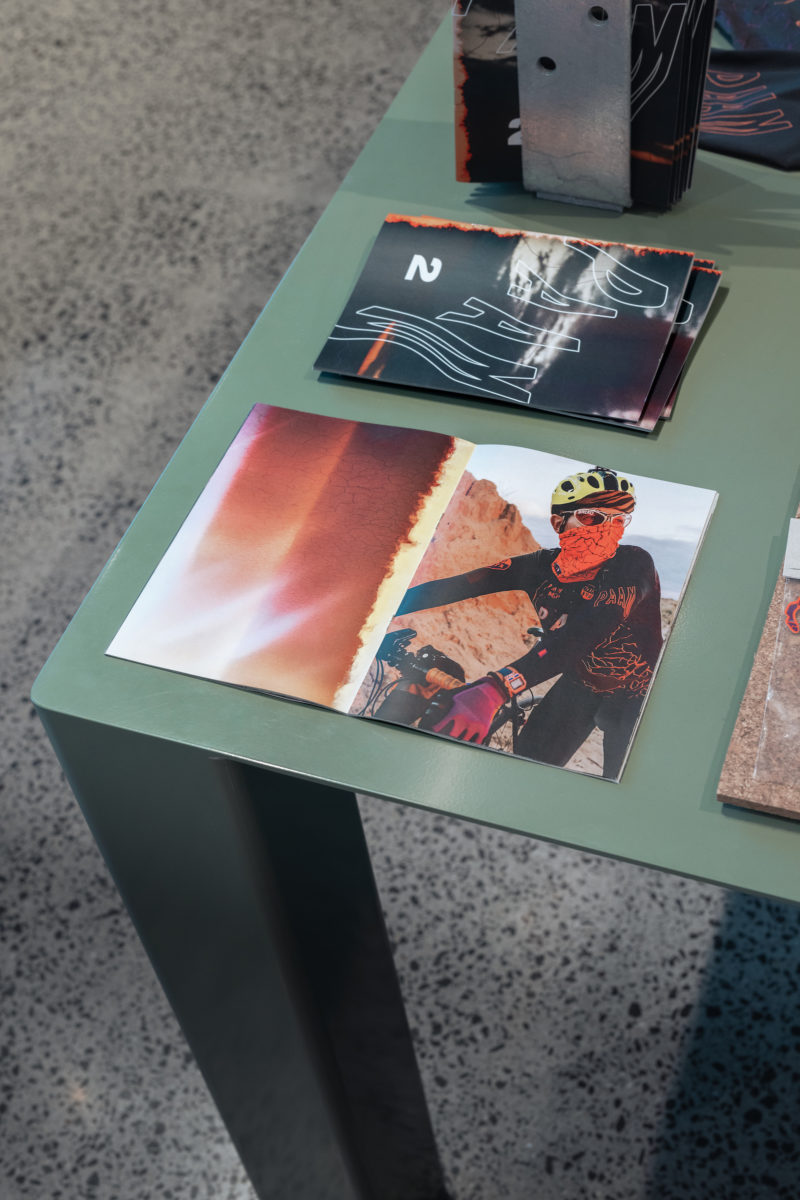 "This Alt Road collection is aimed at the type of person who wants to get away, and get off the main roads. It might be for an hour, or for a couple of days, but it's about getting out of the urban environment. It's also been designed so that if you wanna go for a ride, but finish at the pub and go for dinner, you don't want to be too covered in tight lycra. So the Alt Road is a bit looser fitting because if you're going on a ride overnight, you want to take as little as possible which means it needs to be more casual."
In addition to this expansion beyond the tarmac, the MAAP team are also working hard to realise a life-long goal of Jarrad's – to sponsor a World Tour cycling team at the highest level.
"It's definitely an ambition of Ollie and mine to get a World Tour team and be at the Tour de France and the Giro d'Italia with our team. As well as being an ambition for the brand, it's also something of a lifetime dream to be there, so it's a matter of if not when.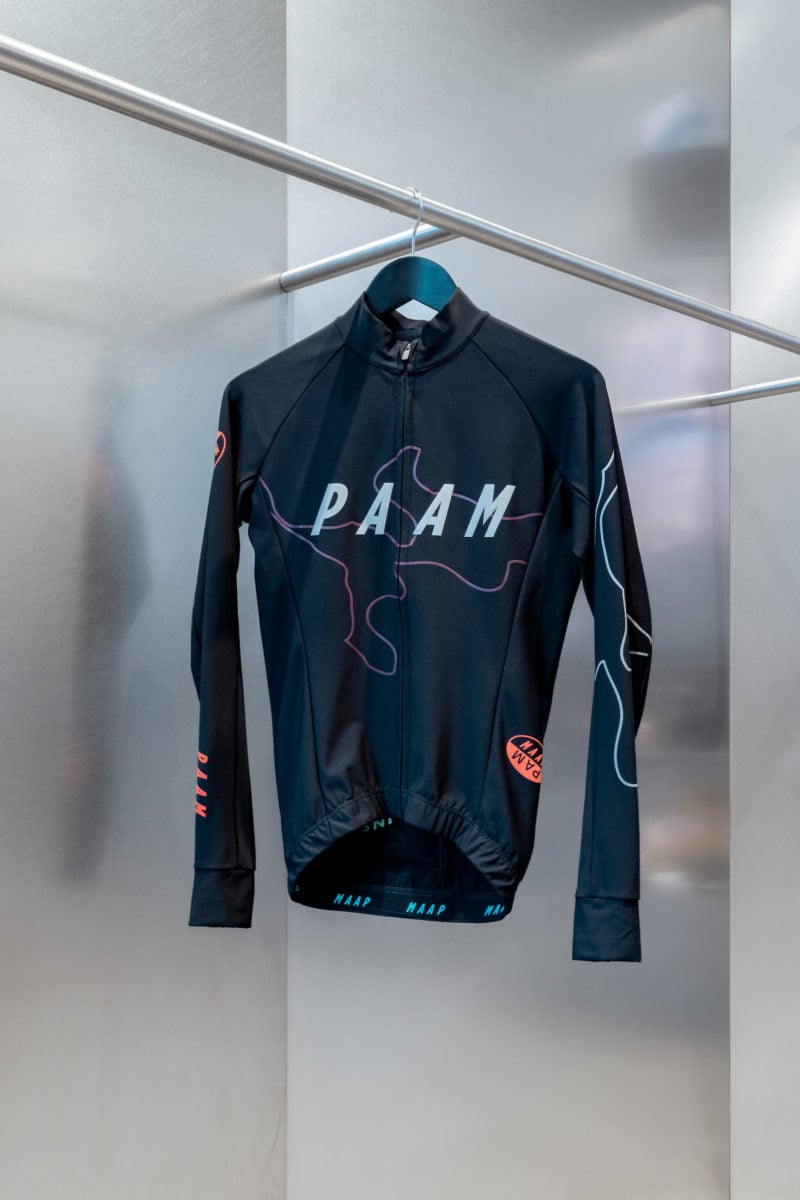 "One of my favourite things with the World Tour teams has always been the kits and the designs. It's very particular how they wear their socks or the way they wear their beanies and caps, and that's what's cool about it. If you're into fashion, there's so much fashion in the World Tour teams, and if you're really passionate about the sport and fashion, you'll pick up on those nuances," Jarrad explained.
While Jarrad and Ollie have their sights set on the highest levels of the sport over in Europe, they aren't losing sight of the importance of the local cycling community for MAAP to continue to grow. Using the MAAP LaB Melbourne as a base, they plan on creating a number of weekly group rides for anyone to join, no matter their ability on the bike.
"As it builds up and more people know where here, we're keen to do stuff like a Maapaccino Ride ride on a Friday, or on a Wednesday you go to the Kew Teardrop and watch the crit racing over a couple of beers."
---
---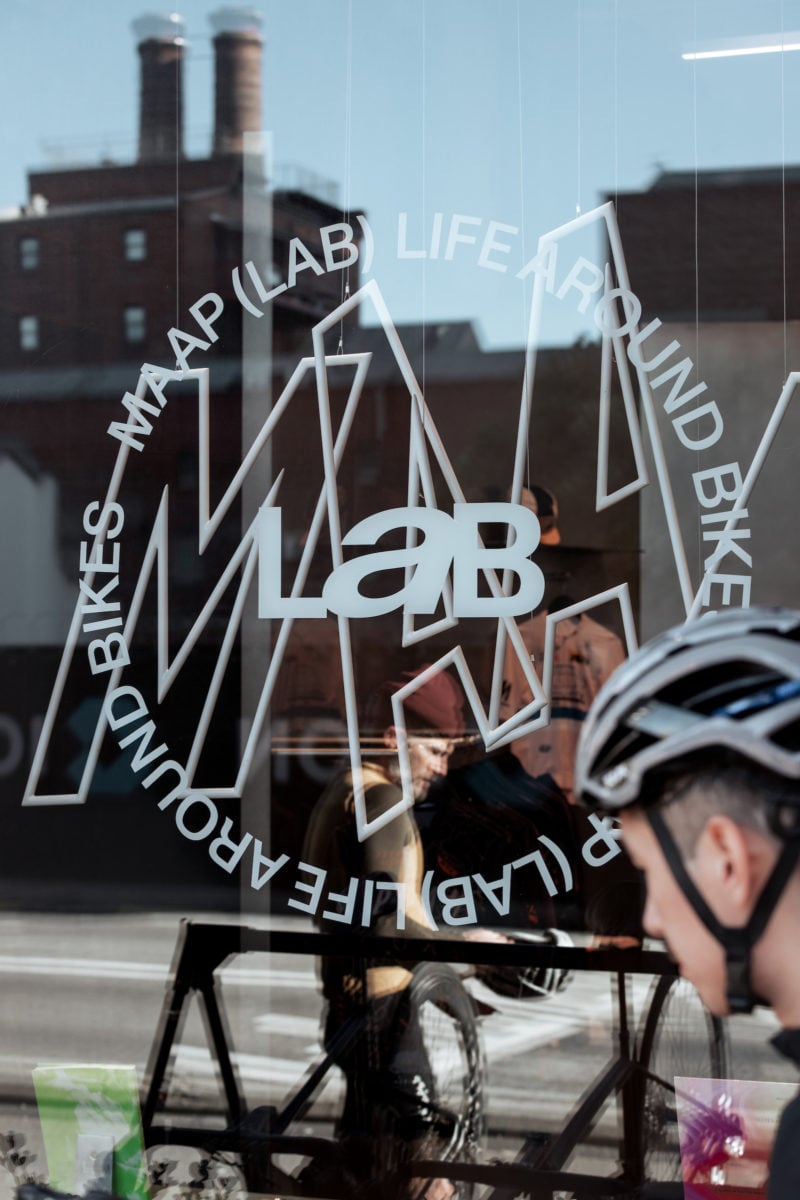 "So we'll have a couple of chill rides like that, and then have the weekend warrior ride up north to Eltham or Kangaroo Ground with a couple of different levels of speed. I also want to do a weekly women's ride too, so there's definitely a schedule planned that we want to happen."
Because at the end of the day, that's one of the beauties of the cycling community, especially in Melbourne that MAAP has helped to establish and encourage. It's about throwing your leg over a bike and getting involved with mates, meeting new people while you do it and getting a workout at the same time.
"We just want to be inclusive and have something for everyone so they have a good time," explained Jarrad. "That's what we're here for. those are the core values of the brand. We're inclusive and here for a good time, so let's enjoy it. Dress well, look great and have a time doing it."