If you're reading this, you've probably signed up for a marathon and you might be feeling a little nervous about it. If you've never run a marathon distance before, just remember a few nerves are a good thing because it means you're taking it seriously. Fortunately, there are a few marathon tips and tricks you can learn before you get to the start line, which will make your race day as enjoyable as running a marathon can possibly be.
A couple of years ago, I agreed to run my first marathon without fully understanding the challenge that I'd signed up for. I had been an enthusiastic triathlete and cyclist during my university days, had run a couple of half marathons before, which led me to naively think, "Lots of people run marathons all the time… how hard can it be?" About 25 kilometres into my first marathon, I began to understand exactly how hard things could get and why you should never underestimate the famous distance.
My first attempt at a marathon was a bit of a disaster, but it did give me an intimate understanding of how important it is to get the basics right. While a marathon is always going to be a challenge, it shouldn't be so bad you never want to run a second marathon. As a result, ensuring you know what to expect and having good training plans are both key elements to getting to the finish line with a smile on your face.
---
---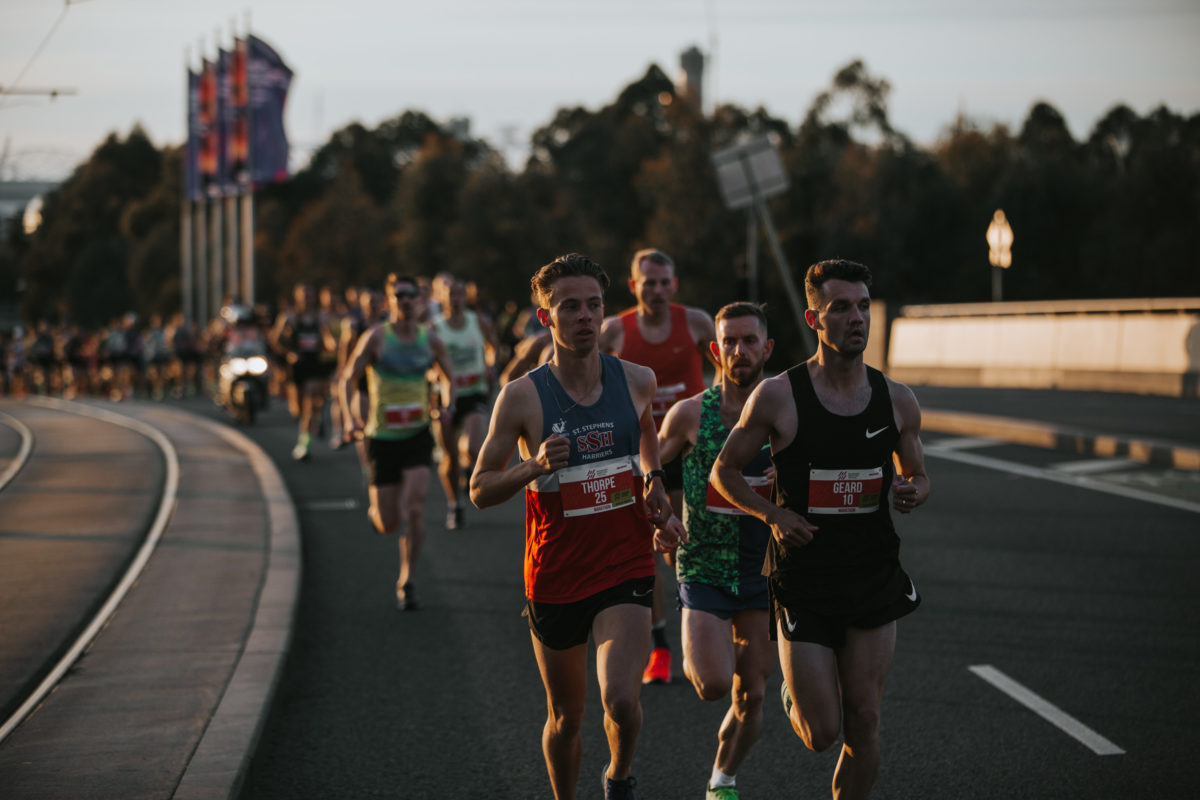 RELATED: Bloke Sets World Record After Running Almost 310 Kilometres In 24 Hours
To get an even better understanding of what the fundamental elements of marathon running are, I spoke with Australian Olympic marathon runner Brett Robinson about what his first-time marathon training tips are. Brett was originally one of Australias finest 5,000m runners, representing the country at the Athletics World Championships in 2013 and has a personal best time of 13 minutes and 18 seconds. He represented Australia at the 2016 Rio Olympic Games in the 5,000m, eventually finishing in 14th place.
Since the Rio Olympic Games, Brett has turned his focus to the longer distance running events, throwing himself into both half and full marathon training. It was last year that he ran his half-marathon personal best, breaking the magical one-hour barrier with an impressive time of 59 minutes and 57 seconds. He also qualified for the Tokyo Olympic Games this year in the marathon, fighting through stomach issues to finish in 66th position.
With his sights firmly set on the 2024 Paris Olympics, Brett's next target race is the upcoming Melbourne Marathon, his home race. When he isn't clocking up between 90km and 170km a week during his training runs, Brett is also a coach at Pulse Running, giving him plenty of experience working with first-time marathon runners. So if you've signed up for your first marathon (especially if it's the Melbourne Marathon), you'd struggle to find someone better placed to serve up some rock-solid pointer.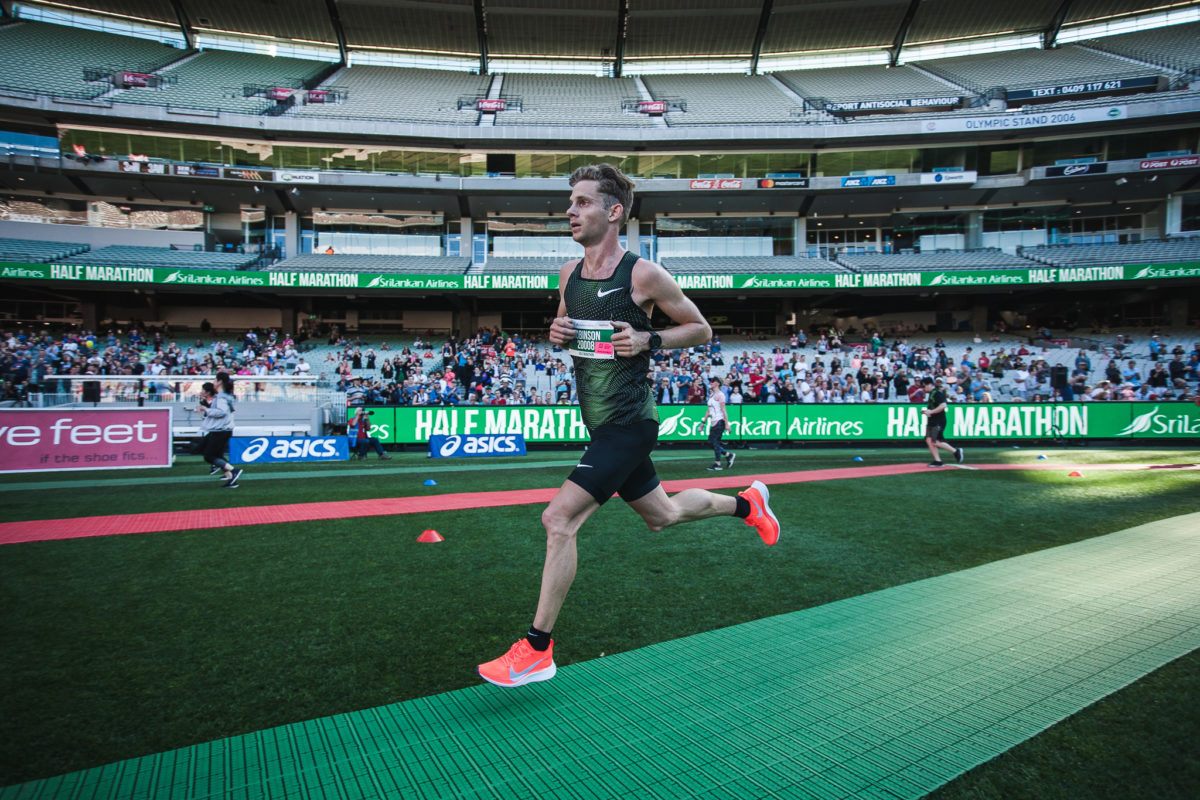 1. The Calm Before The Storm
Boss Hunting: What are your tips for the days before the race and race morning?
Brett Robinson: The days before the marathon should be very light, some easy slow jogging to keep your legs moving, but nothing that will make you tired for race day. In the 48 hours before the race, start upping your carb intake with lots of pasta, rice, and sugary snacks to make sure your body is well fuelled when you get to the starting line.
---
---
I tell my athletes to aim for about 10g of carbs per kilo of body weight in the days before. This is a lot of food, but you'll need it! I know it's an early start but try and each breakfast around three hours before the start. Even a few slices of toast is better than nothing. Also, remember to get everything organised as early as possible on race weekend – because you don't want to be looking for a pair of socks on the morning of the race.
2. Why You Should Have A Race Plan
BH: Do you run with a race plan? If so, how would you suggest people structure theirs and what should it include?
BR: As a Pulse Running coach I discuss race plans and athletes goal pace early in their preparation, so we know what we are working towards. Know the pace you want to hit and stay on the slower side of it.
It's easy to get excited and be caught up in the atmosphere in the first couple of kilometres, but a fast start can end in a very slow second half. The Melbourne Marathon has some hills around the 'tan in the last 10km, so make sure you save a bit of energy to get through them and bring it home strong!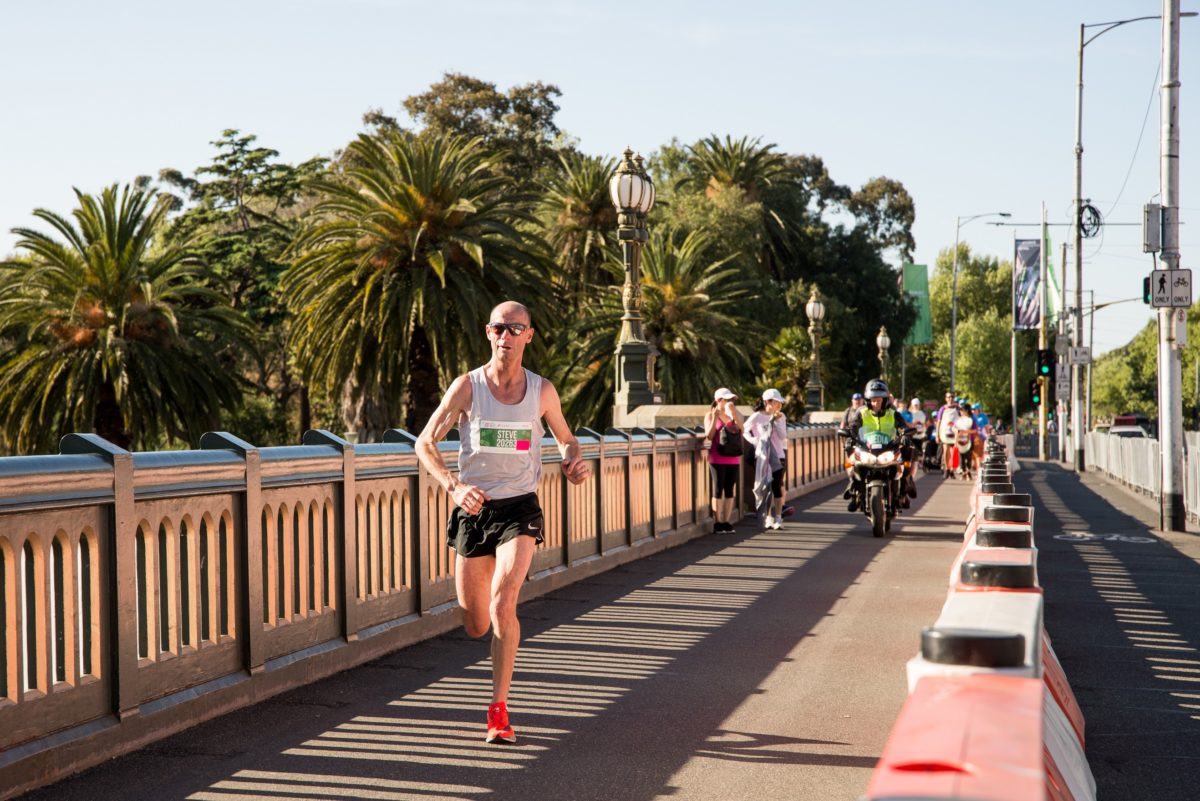 3. Nutrition During The Race
BH: What are your tips for nutrition on race day? While everyone has slightly different needs to fuel their body, are there any common threads you've noticed in the athletes you coach?
BR: I get all my athletes at Pulse Running to trial some in-race nutrition before the event because stomach issues can ideally be avoided if you have trained with the products you want to use on race day. While there are so many variables in nutrition, aiming to have a gel or carb-rich drink every 30 minutes is a fairly safe plan, and remember to drink water at the aid stations.
Sports drinks and gel-based nutrition has come a long way in recent years, which had a lot to do with the first sub-2-hour marathon that Eliud Kipchoge ran in 2019. From what I've tried, SIS and Maurten seem to be the best products going around at the moment.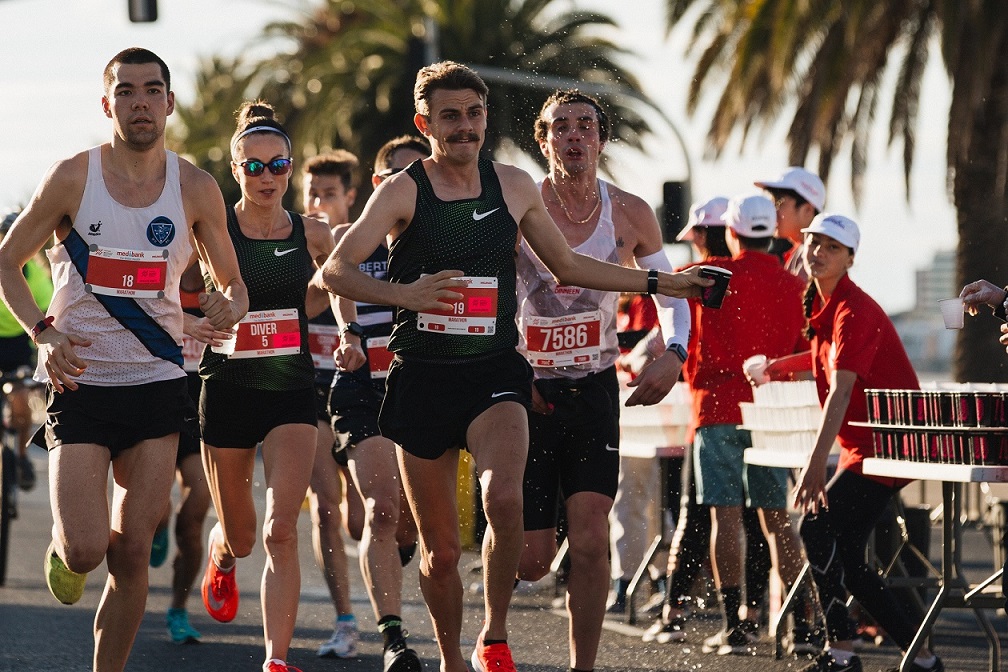 4. What To Expect Mentally
BH: A marathon takes a lot of physical training and work, but what should people expect mentally on their first marathon? Are there any tips you'd give to people who hit a mental barrier during the race and want to stop?
---
---
BR: It's going to hurt! Be prepared for some suffering, but remember this is why you've done all the marathon training for. The satisfaction of crossing the finish line is going to be so much better if you know you've given it your best and pushed through those physical and mental barriers.
Personally, I like to break the marathon up into mentally manageable chunks. When it starts to get hard, the best thing to do is focus on the next section of the course, be it in 5km blocks or simply the next water and aid station.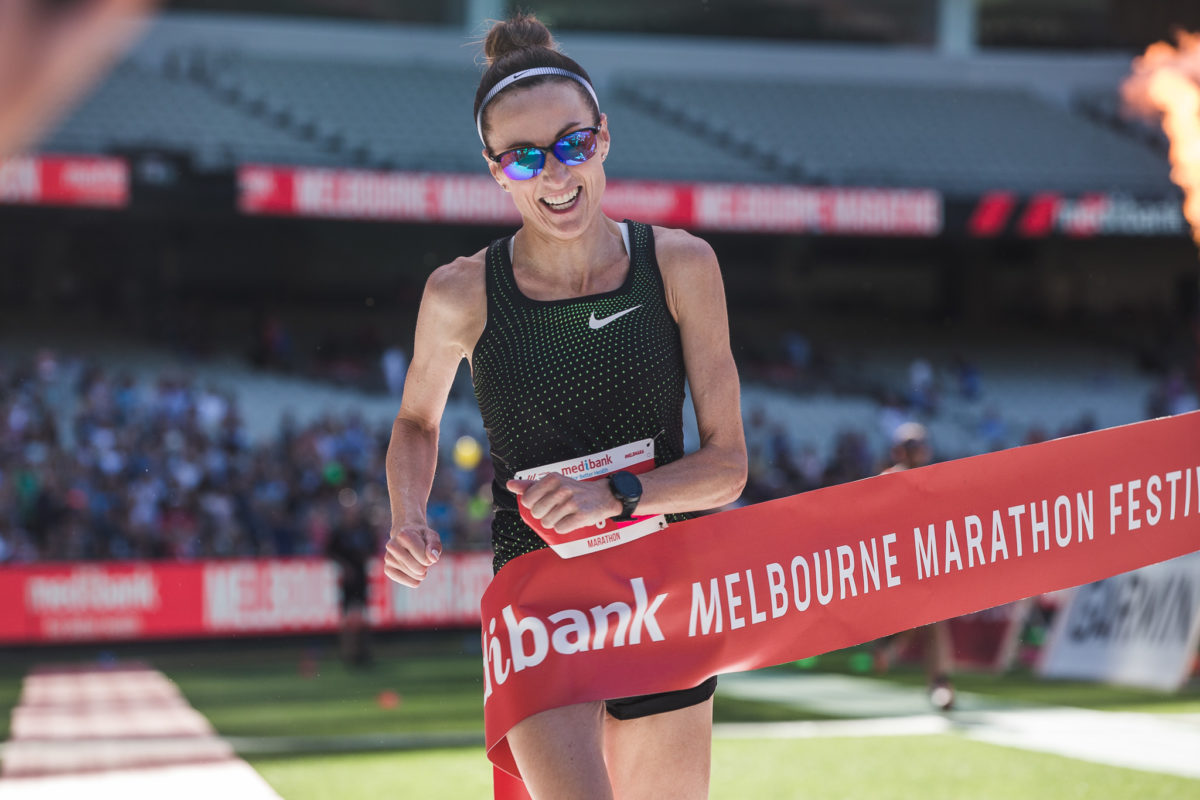 5. After You Cross The Line, But Before You Grab A Beer
BH: Once you cross the finish line, how do you begin your recovery after a marathon?
BR: You deserve a beer and a nice meal! But first try, maybe and get some protein, carbs and electrolytes into your body before you do. A recovery program before celebrations start can minimise the trouble you'll have walking up and down stairs tomorrow. I will usually have something like a banana, sports drink, and protein shake as soon as I can after the race. In the days after doing some low impact movement like walking, swimming, or cycling can all be good for getting the blood flowing and taking away the stiffness in your legs. Once you start to feel better, it's time to plan your next marathon and how you can smash your PB!