Tim Grover is someone who deserves his own chapter in the annals of NBA history. For over 15 years, the man has played the crucial role of personal trainer / "sports enhancement specialist" to such legendary names as Scottie Pippen, Charles Barkley, Hakeem Olajuwon, Kobe Bryant, Dwayne Wade, and of course, His Airness Michael Jordan.
Grover was first approached by Jordan in 1989. What had intended to be a 30-day camp eventually became so much more: spanning throughout both of the Chicago Bull's legendary threepeat runs from 1991 to 1993 and then 1996 to 1998 (The Last Dance era); during the brief period when MJ tried his hand out at baseball and apparently smoked the other incoming talent when it came to fitness; and remaining by the inimitable shooting guard's side until his unbelievably decorated career concluded with the Washington Wizards. So what exactly did Tim Grover do to help Michael Jordan achieve GOAT status?

"Whether I worked with Michael or not, he was still going to be the greatest basketball player ever – I helped him stay there a little longer," reveals Grover, CEO of Attack Athletics.
"You're not going to take a superstar who's that good and increase their abilities by 10% during the off-season, it's just not going to happen. They're looking for that 1% of how-can-I-get-better? Every single year, it has to show improvement. If it's not showing improvement, I'm not keeping up with him."

"I would tell Michael, 'I'm going to create more power, more strength, and more force for you. Now it's your job to learn how to control it and what you do with it.' That's not my expertise."
---
---
RELATED: 7 Times Michael Jordan Took It Pretty Fucking Personal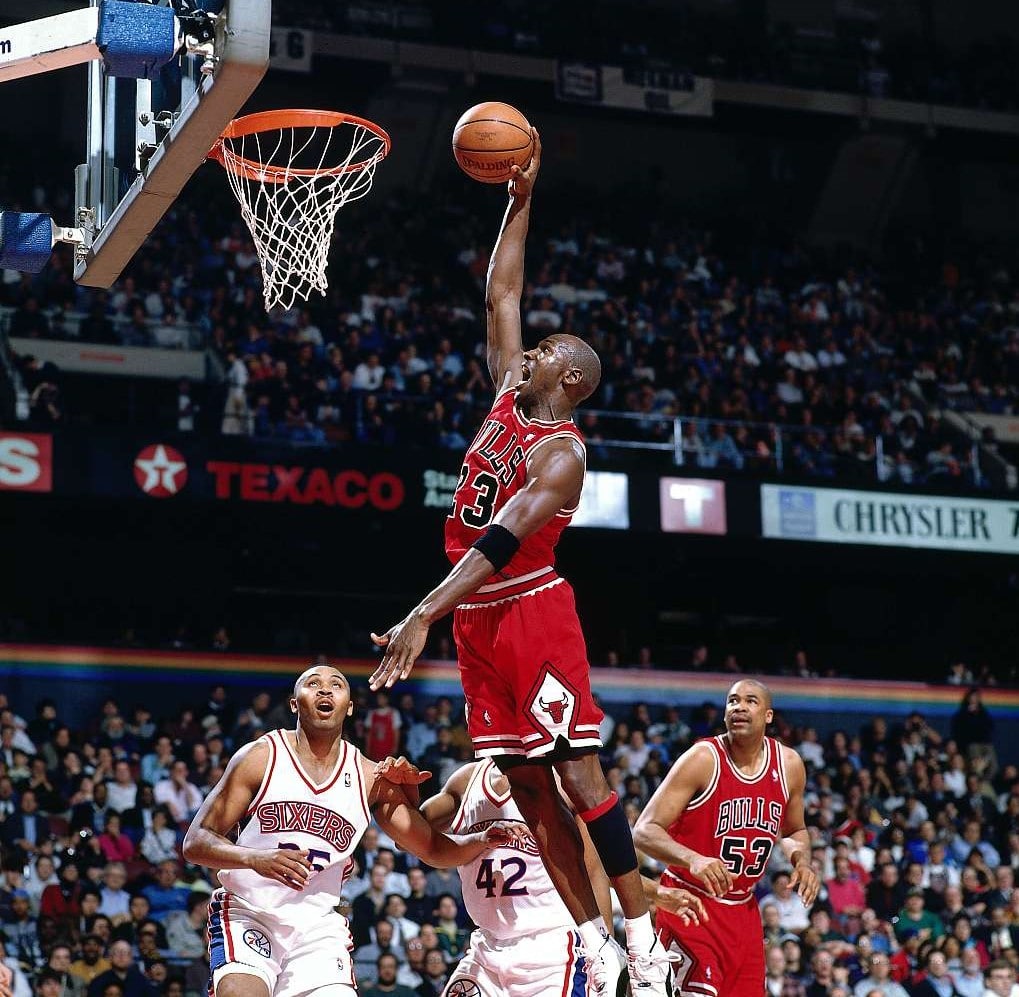 RELATED: Michael Jordan's Nike Contract Sparked The Richest Athlete Endorsement Deal In History
In line with MJ's reputation as someone who had airtight fundamentals, they worked on building a rock-solid foundation of general fitness and athleticism. Basic compound movements that you'd see at any strength + conditioning program such as bench presses, dumbbell presses, clean jerks, deadlifts, squats, etc. were on the cards. Because proven results – no matter how incremental – were key (as long as they were consistent). Anything else was bullshit, and as we know, bullshit walks.
"My first thing with him was: I don't care how fast you are, how high you jump. I said, 'None of that matters if you're constantly getting injured.'… The more healthy you are, the better you'll be able to play. Let's worry about being quicker, stronger, faster, later."
"The quicker, stronger, faster you make an individual, the more susceptible they are to injuries. Because they don't know how to handle that extra speed. They don't know how to handle that extra power. When you do those things, you've got to learn how to stop, too. Everyone teaches you how to go, go, go. No one teaches you how to stop."
And just because it wouldn't be MJ without golf, good guy Grover found a way to work that into his client's regimen, even going so far as to voluntarily transport his clubs around the country when Coach Phil Jackson banned Jordan from bringing his extracirricular kit onboard the Chicago Bull's team plan.
"I knew how relaxed it made him from a mental standpoint. It helped him get into the zone."
---
---
Find out exactly how Michael Jordan and his personal trainer Tim Grover crafted No. 23's historic career in full detail above.