132 run clubs from across Australia and New Zealand have banded together to make a meaningful impact this Movember with collaborative initiative [mo]re than a run.

Co-founded by Olly Woolrych of Northern Beaches based Vipers Run Club and Alex Bell of The Running Room physiotherapy + podiatry, this initiative will see more than 1,400 registered participants take on any of the following distances with their respective run club in an effort to raise money later this month:
The Movember 60 kilometres (for the 60 men lost to suicide each hour across the globe)
The Movember 30 kilometres (for the 30 people that attempt suicide every single day in Australia)
The Movember 10 kilometres (for the 10% of Aussie males who experience anxiety disorders)
"We all know that physical activity has the ability to positively impact mental health and wellbeing," says Olly Woolrych.

"That's what we promote at our run club and I know so many others around the world do the same – which is why we decided to create [mo]re than a run and bring us all together to create a strong community while raising money for Movember."
RELATED: Aussie Bloke Prepares To Break World Record For Most Golf Holes Played In A Week
---
---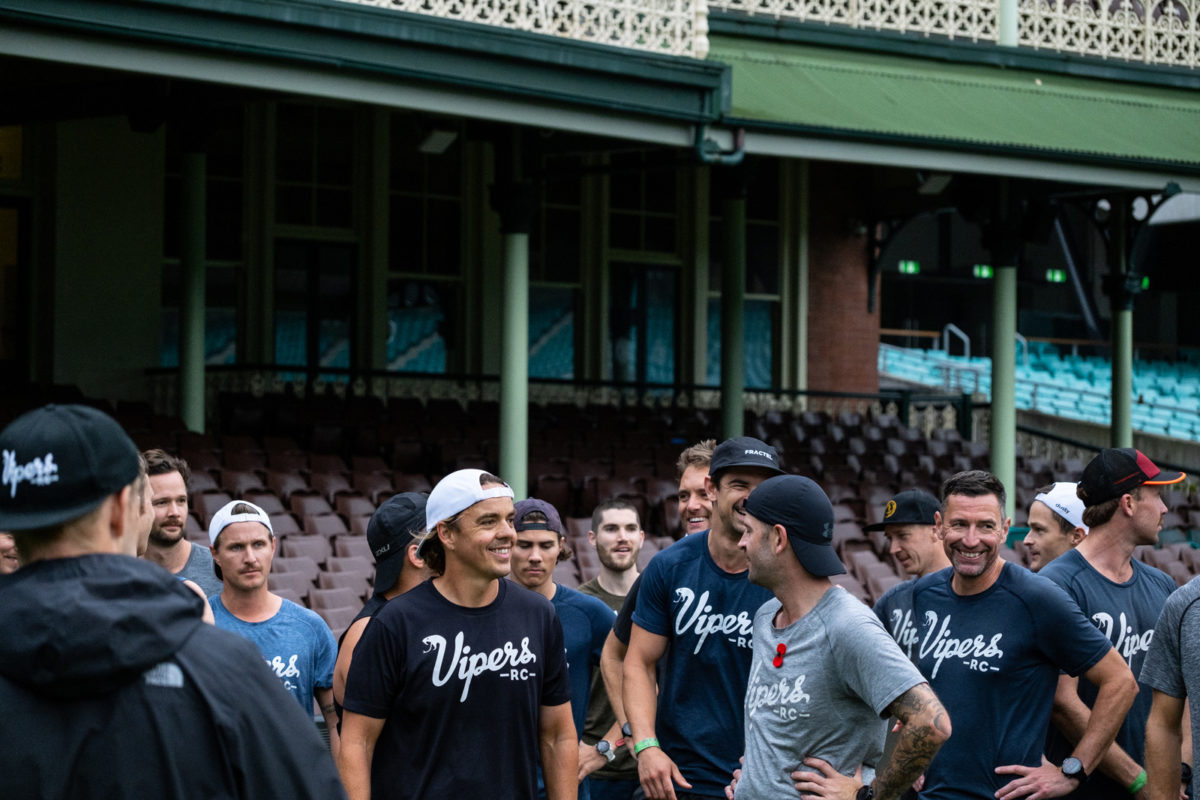 "Often, the only time we see other run clubs is at race meets, where we're there to compete and work on individual or club success," says Alex Bell.
"It's very tribal – it's a very competitive environment. You see someone from another club and you instantly want to beat them. [mo]re than a run is unique because we're all coming together collectively to work towards a common goal while making a genuine difference in the community, and for mental health."
Leveraging the power of community has clearly paid off. Since establishing the initiative in question, not only has [mo]re than a run garnered the global support of both Movember itself and Lululemon, it has also raised an impressive total sum of $270,500 in just 16 days.
"The fact that this is a decentralised event is really important. We keep saying, 'It's not about the course – it's about the cause'. The cause is what shines through and that's important because it drives awareness," adds Woolrych.
"We're so used to thinking that winning is seeing someone from another club at a race and wanting to beat them. But we're changing that," explains Bell.
"Winning here is about raising lots of money for Movember, looking in the rear-view mirror in December, and saying: 'Hey… we're now one big, connected community.'"
The [mo]re than a run event is scheduled to take place on November 27th – you can participate or donate to the cause via the [mo] than a run website linking to their official Movember page below. Follow the cause on IG at @more_than_a_run.
---
---
If you or anyone you know is anxious, depressed, considering self-harm, or suicide, there are people who want to help. Reach out here or call Lifeline on 13 11 14. Don't forget to check on your mates.