While most of us had fitness goals we set for ourselves over the last couple of years, there aren't many of us who can actually say we stuck to them. Nedd Brockmann is definitely one who stuck to his, and in 2022 he's looking to complete Nedd's Record Run, aiming to set a new fastest time running from Perth to Sydney.
If you're wondering what sort of pedigree Brockmann has to run across our arid continent, you'll be pleased to hear this isn't his first running challenge. In 2020, Brockmann ran 50 marathons in 50 days to raise money for the Red Cross' efforts to tackle homelessness around Australia.
Brockmann originally hails from country-NSW (Forbes, to be specific), and after moving to Sydney for work when he was a young man, was shocked by the levels of homelessness he witnessed around The Harbour City. This shock motivated him to do something about it, and his half-century of marathons was a resounding success, raising almost $100,000 even though he was working as an electrician at the same time.
RELATED: Bloke Sets World Record After Running Almost 310 Kilometres In 24 Hours
This year, he's looking to step the challenge up even further. Setting his sights on the entire length of Australia, Brockmann plans to run from Cottesloe in Perth, to Bondi in Sydney, allowing himself no more than 43 days to complete the 3,800 kilometres. The previous record recognised by the Guinness World Records is 62 days, while the fastest recorded run is 45 days – both marks Brockmann will be looking to better.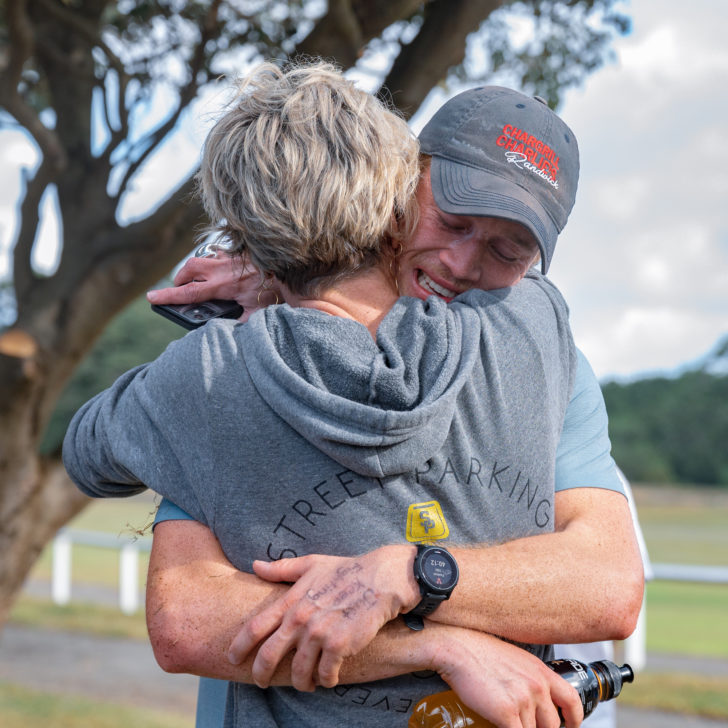 Brockmann is looking to improve on his own fundraising record during the attempt too, working with homelessness charity We Are Mobilise to raise $1 million by the time he hits the sands of Bondi. Ned's Record Run will begin on the 1st of September, looking to complete the distance by October 13th.
So if you're as blown away by the idea of running across Australia as we are, consider checking out the cause, donating some money, or at least hitting that follow button on Nedd's Instagram to watch his incredible attempt.