With the Winter Olympics going on in PyeongChang right now, many of us have become temporary snow-sport experts . Sure, the regular Olympics are all fine and dandy, but there's just something so much more metal about competing on ice with knives on your boots, and throttling down slopes at mach-ten speeds. By now, you may have even noticed a trend going on. The very same orange and yellow Oakley wraparound goggles popping up at every turn.
The reason behind their distinct build and look comes down to pure functionality. Turns out that these very goggles are a part of the eyewear manufacturer's high-tech snow gear range. This new Prizm goggle has been specifically designed for Pyeonchang, and the magic lies in its "revolutionary" lens technology.
From behind the distinct colouring of the limited edition Harmony Fade gradient, shades of white appear more vibrant and vivid. So you get more detail in what looks like flat white surface to the naked eye. Pretty essential for when you're manoeuvring those rapidly approaching mounds of snow at such speeds and angles. And functionality aside, these snow specs are actually pretty slick looking.
---
---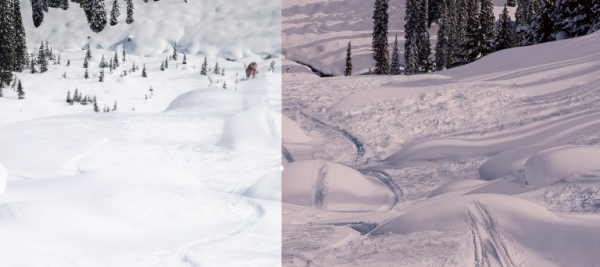 This wasn't the first time a company scored a bit of a monopoly with on-screen branding either. Back in the 2016 Summer Olympics, Nike famously lit up our screens with an extremely bright fluoro yellow sneaker during track events.