From Bronson to Warrior, Tom Hardy is an actor who's renowned for his physical presence on screen – it's to the point his transformation for the role of Bane in Christopher Nolan's The Dark Knight Rises is still talked about to this day. Though would you believe the man himself didn't rate the state of his own rig back in 2012?
Honouring the storied tradition his Nolan Trilogy co-star Christian Bale (AKA Bruce Wayne / Batman himself) routinely makes headlines for, Tom Hardy packed on over 30 pounds (13.6kg) of mass, muscle, and brute strength to play Gotham's reckoning. In a recent interview with BBC Radio 1 – more specifically, during its viral 'Kids Ask' segment – he revealed his form wasn't as impressive as everyone had assumed.
"If you really study the photographs [of Bane], I was really overweight, actually. I ate a lot and I wasn't much heavier than I am now, but I just ate more pizza. They shoot from low to make you look big," admits Tom Hardy.
---
---
RELATED: Daniel Craig's Military-Inspired Workout For 'No Time To Die'
"People would lift up the lids on their motorbike [helmets] and say, 'I always thought you were bigger, mate'… I was just bald, slightly porky, and with pencil arms."
"That's the magic of lighting and three or four months of lifting and training and eating lots of pizza. It wasn't great for my heart. The point was to look as big as possible. I have really skinny legs and my friend Jacob Tomuri — my stunt man — liked to say, 'Why did Tom come in riding an emu?"
Elsewhere, the British thespian has previously spoken about the toll of undertaking roles like Bane in general, citing the demand as untenable after a certain age.
"I think you pay the price with any drastic physical changes," Hardy told The Daily Beast.
"It was alright when I was younger… but I think as you get into your 40s you have to be more mindful of the rapid training, packing on a lot of weight, and getting physical, and then not having enough time to keep training because you're busy filming… so your body is swimming in two different directions at the same time."
"Compared to Christian Bale, I've been by no means extreme in my body changes."

---

---
"I haven't damaged my body, but I'm certainly a bit achier than I used to be. I certainly have joints that click that probably shouldn't click, you know what I mean? And carrying my children is a little bit harder than it used to be – but don't tell them!"
All we'll say is this: if Tom fucking Hardy was insecure about his transformation into Bane for The Dark Knight Rises – what chance do the rest of us ordinary blokes have?
Anyone with a lingering desire to achieve what the big guy did for The Dark Knight Rises can give the following workout a red-hot go (courtesy of Muscle & Strength; pizza diet optional).
Tom Hardy – Bane Workout Plan (The Dark Knight Rises)
Monday
Incline Barbel Bench Press
Warm Up: 2 x 10-15
Working Sets: 2 x 5-8
Rest Periods: 2 minutes
Dumbbell Floor Press
Warm Up: 0
Working Sets: 2 x 5-8
Rest Periods: 2 minutes
Modified Arching Pull Up
Warm Up: 1 x 10
Working Sets: As many as possible
Rest Periods: 2 minutes
Partial Deadlife
Warm Up: 1 x 10
Working Sets: 2 x 5-8
Rest Periods: 2 minutes
Floor Clean & Push Press
Warm Up: 1 x 10
Working Sets: 2 x 5-8
Rest Periods: 2 minutes
Dumbbell Lateral Raise
Warm Up: 0
Working Sets: 2 x 10-15
Rest Periods: 2 minutes
Floor Crunch
Warm Up: 0
Working Sets: 4 x 10-15
Rest Periods: 1 minute
Tuesday
Dumbbell Calf Raise – Run The Rack
Warm Up: 1 x 15
Working Sets: 2 x 3 by rack
Rest Periods: 2 minutes
Full-Range Squat
Warm Up: 2 x 10-15
Working Sets: 5 x 10
Rest Periods: 2 minutes
Walking Lunge
Warm Up: 0
Working Sets: 2 lengths
Rest Periods: 2 minutes
Modified Hamstring Raise
Warm Up: 1 x 10
Working Sets: 2 x As many as possible
Rest Periods: 2 minutes
Seated Barbell Curl
Warm Up: 1 x 10
Working Sets: 2 x 5-8
Rest Periods: 2 minutes
Dips
Warm Up: 1 x 10
Working Sets: 2 x 5-8
Rest Periods: 2 minutes
Hanging Leg Raise
Warm Up: 0
Working Sets: 4 x 10-20
Rest Periods: 1 minute
Wednesday
(Rest.)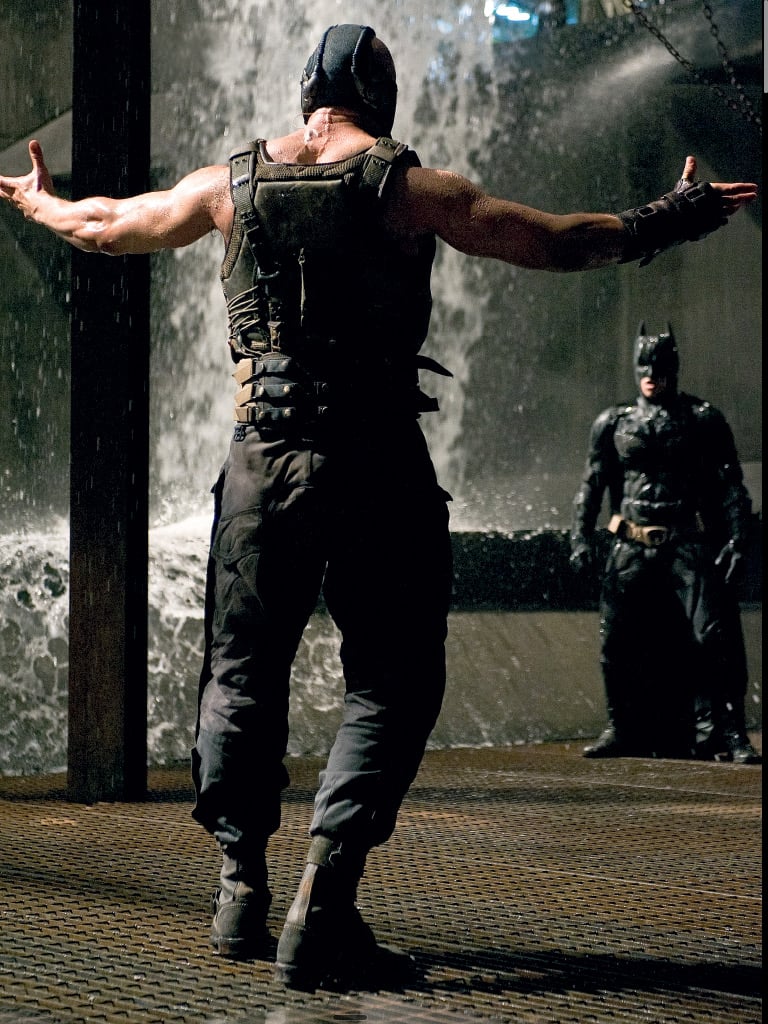 Thursday
Barbel Bench Press
Warm Up: 2 x 10-15
Working Sets: 2 x 8-12
Rest Periods: 2 minutes
Feet Elevatd Three-Point Pushup
Warm Up: 0
Working Sets: 2 x As many as possible
Rest Periods: 2 minutes
Side-to-Side Pull Up
Warm Up: 1 x 10
Working Sets: 2 x As many as possible
Rest Periods: 2 minutes
T Bar or Barbell Row
Warm Up: 1 x 10
Working Sets: 2 x 8-12
Rest Periods: 2 minutes
Double Plate Raise
Warm Up: 1 x 10
Working Sets: 2 x 8-12
Rest Periods: 2 minutes
Wide Grip Upright Row
Warm Up: 0
Working Sets: 2 x 8-12
Rest Periods: 2 minutes
Incline Sit Up
Warm Up: 0
Working Sets: 4 x 10-20
Rest Periods: 1 minute
Friday
Seated Calf Raise
Warm Up: 1 x 10-15
Working Sets: 2 x 10-15
Rest Periods: 2 minutes
1.5 Rep Front Squat
Warm Up: 2 x 10-15
Working Sets: 2 x 8-12
Rest Periods: 2 minutes
Single Leg Press
Warm Up: 0
Working Sets: 2 x 8-12
Rest Periods: 2 minutes
Romanian Deadlift
Warm Up: 1 x 10
Working Sets: 2 x 8-12
Rest Periods: 2 minutes
Standing Dumbbell Curl
Warm Up: 1 x 10
Working Sets: 2 x 8-12
Rest Periods: 2 minutes
Decline Close Grip Tricep Press
Warm Up: 1 x 10
Working Sets: 2 x 8-12
Rest Periods: 2 minutes
Lying Leg Raise
Warm Up: 0
Working Sets: 4 x 10-20
Rest Periods: 1 minute
Weekend
(Rest.)