As the Mecca of motorbikes, Spain is without doubt one of the countries every rider has on their bucket list for a few days in the saddle. Consistently great weather, awesome roads through varied terrain and a bike-mad population make it easy to see why.
We spent some time there last month getting to know the all-new Husqvarna Vitpilen 701, putting it through its paces in and out of Barcelona while exploring everything the Catalan capital has to offer.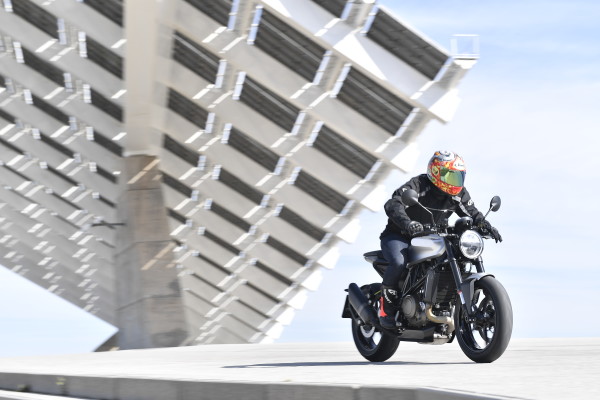 Before you go
Spain is a country deeply rooted in culture and history. Unlike our federal system of government in Australia, it functions as a decentralised unitary state comprising of a collection of autonomous regions, each with varying levels of self-governance.
---
---
The region of Catalonia, as one of Spain's comunidades autonomias, wields broad self-governance even as far as Spanish standards go. It's also currently in the grip of a power struggle as the Catalan people fight for independence from Spain, with 80% of voters in the last referendum voting in favour of Catalan independence. A large part of this struggle is centred in Barcelona, as the capital of the autonomous region.
Without going into too much detail, this makes for a wildly proud local population. Catalan gleefully display the vibrant red and yellow colours of the Senyera, or flag of Catalonia, on every street corner as ubiquitously as a set of traffic lights. They'll also happily inform tourists about what makes their food, culture and language unique.
So with that in mind, we thought we'd preface this with accommodation tips to get you sorted from the day you arrive. While hotels are great, they can often separate you from the city you're staying in and give you a very packaged and touristy view of wherever you are. If you're planning on organising a bike trip to Barcelona (or anywhere in Spain for that matter), we'd strongly recommend booking an Airbnb or similar with a local host. The mixture and blend of local culture fused with the Spanish passion for food, bikes and enjoyment of life make for a far better experience than you're likely to get in any hotel.
Many Catalan hosts happily making mini information booklets and run impromptu tours of the city for guests, such is their pride for their own heritage. We'd recommend checking out the Gothic Quarter for local accommodation, but more on that part of Barcelona later.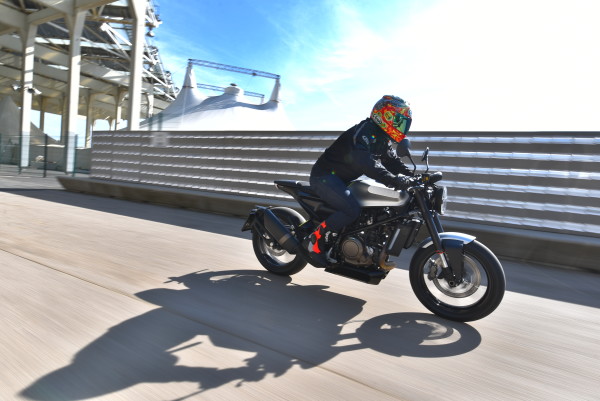 La Sagrada Familia
What is a trip to Barcelona without a visit to the Sagrada Famila? A large but unfinished Neo-Gothic Roman Catholic cathedral, it was designed by renowned Catalan architect Antoni Gaudi and sits as the centrepiece of his work in the city (there are many other Gaudi works across Barcelona).
Known globally as one of the most extraordinary personal interpretations of Gothic architecture ever built (or nearly built), each of Sagrada Familia's 18 towers hold special significance. In the middle of the structure is the main tower dedicated to Jesus Christ, surrounded by the four towers representing the Gospels; the books containing his life and teachings. The tower above the dome section, which is crowned by a star, represents Jesus' mother the Virgin Mary while the remaining 12 towers represent Jesus' 12 Apostles.
Gaudi devoted the last 40 years of his life to the project, yet when he passed away in 1926 the project was barely 25% complete. Since then it's been mired in issues that have slowed progress, with both the Spanish Civil War and World War II halting construction for nearly 20 years. Funding has also been a sticking point, with the project relying solely on private donations since the early part of the 20th century. As of 2015, construction is roughly 70% complete but is seen to be in its "final phase," with the city of Barcelona planning to complete the project by 2026; the centennial of Gaudi's death.
---
---
Regardless of its unfinished status, the Sagrada Familia is a must-see for any tourist headed to Barcelona. Centrally located, it's roughly a 5-minute ride northeast of Las Ramblas with stunning views en route down Gran Via de les Corts Catalanes.
Bunkers del Carmel
A relic of Spain's divided history, Bunkers del Carmel is a set of military bunkers sitting atop the Turó de la Rovira hill in the district of El Carmel. Built in 1937 during the Spanish Civil War, the bunkers were used as part of an anti-aircraft battery to defend against attacks from the fascists, housing a number of guns and other weaponry.
Today, while still holding merit as a significant part of Catalan and Spanish history, Bunkers del Carmel offers by far the best 360-degree panoramic views of the city. Known as one of Barcelona's best kept secrets—something we highly doubt considering its contemporary popularity—Bunkers is the only spot that will allow you to see all the major landmarks and monuments at once. This makes it a hotspot for locals and tourists alike, and we recommend heading up at dusk with a picnic rug, some local eats (Iberian ham etc.) and a bottle of wine to really soak in the glory of the cityscape looking onto the Mediterranean Sea.
Beyond the views, it also features a great ride almost to the city's western edge, where you can park the bike at the entrance to Parc del Guinardó and make the hilly ascent on foot.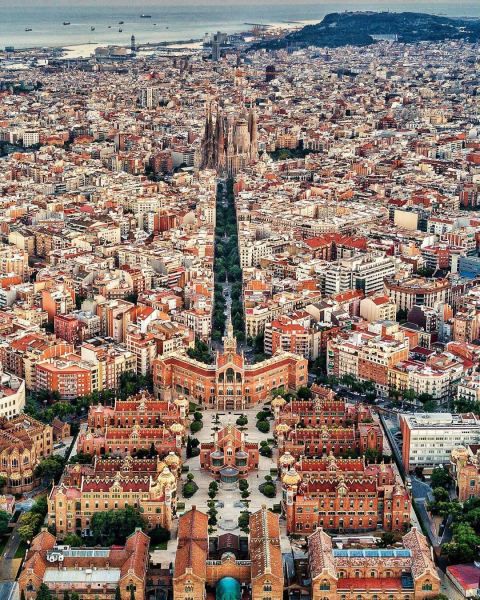 Camp Nou
If Spain is the mecca of motorbikes, Camp Nou (Catalan for "new field") is without doubt the Mecca of football. Home to La Liga giants FC Barcelona, the stadium is steeped in history having hosted two Champions League finals in 1989 and 1999, two UEFA Cup Winners' Cup finals, five UEFA Super Cup final games, four Copa del Rey finals, two Copa de la Liga final games, twenty-one Supercopa de España final games, the opening game of the 1982 FIFA World Cup plus the football final at the 1992 Summer Olympics.
Camp Nou is also the largest sports stadium in both Spain and Europe, holding a capacity of 99,354 making it the second largest association football stadium in the world (by capacity). It features one of world sport's great stadium tours, which allows guests access to the FC Barcelona museum and panoramic views of the ground, while also offering a 'Player's Experience' tour at a higher cost of €80, granting access to the changerooms, tunnel and the edge of the pitch. A must-see for any sports fan.
Located west of the city centre, Camp Nou is roughly a 15-minute ride through the famous Eixample district, well known for its pod-like city blocks referred to in Catalan as illes. The architecture of Eixample is characterized by long, straight streets with a strict grid pattern crossed by wide avenues and square blocks with chamfered corners (illes). See the picture below for a better view. While you won't get the same views in the saddle traversing the city streets, it's still well worth the ride.
Las Ramblas/Gothic Quarter
Popular with both tourists and Catalan alike, Las Ramblas is a distinctly Spanish-flavoured pedestrian mall. Lined with trees for the duration of its 1.2-kilometre stretch, it forms the marketplace of Barcelona with an array of shopping, culture and culinary delights on offer.
---
---
The street itself physically makes up the divide between two distinct districts of Barcelona, El Raval to the west and Barri Gòtic (Catalan for "Gothic Quarter") to the east. Known for its heavy crowds and concentration of tourists aside from its marketplace credentials, Las Ramblas is also sadly notorious for pickpockets and some petty crime, so be careful with all valuables up and down the stretch. While that makes things frustrating on foot, it really makes cruising down the famous strip on a bike all the more enjoyable. We managed to do a lap before sitting down for a coffee and one of the better feeds of the trip, all while people-watching the locals oggle at the bikes.
Adjacent to Las Ramblas as we mentioned, the Gothic Quarter is the centre of the old city of Barcelona. Labyrinth-like streets twist and turn throughout the district, which also features a number of medieval landmarks and even the city's old Roman wall. Not ideal on a bike but its rich history and proximity to La Ramblas made it too good to not mention.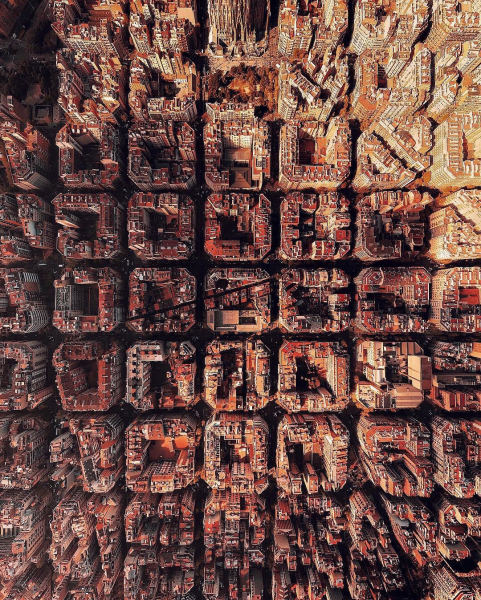 Circuit de Barcelona-Catalunya
One of the world's great racetracks, it really doesn't get better than Catalunya. A Boss Hunting favourite on both the F1 and MotoGP circuit, the track is home to F1 winter testing every February, indicative of Spain's rider-suited warmer climate we mentioned earlier.
It also usually signifies the end of the fly-away Grands Prix rounds that kick off the F1 season, marking the beginning of motorhome season for the F1 grid as the European summer approaches. As for MotoGP, Catalunya is one of the top 3 bucket list tracks for fans, well known for packing out its 140,700 capacity for its annual two wheel Grand Prix. If there's one event that reflects the love and passion Spaniards have for bikes, its the Catalunya MotoGP.
Beyond all its glory as one of the world's premier racing venues, Catalunya is located some 30km north of the city in Montmeló, making for a truly fabulous ride through the hills outside the city. This is the major route we took while test riding the Vitpilen, navigating roughly 10 minutes of freeway before hitting small town-Catalonia, where we weaved from village to village pushing the bikes to their very edge. While we didn't make it on track at Catalunya (next time), its a pot of gold at the end of a thrilling rainbow whether you're there for a professional racing event or not.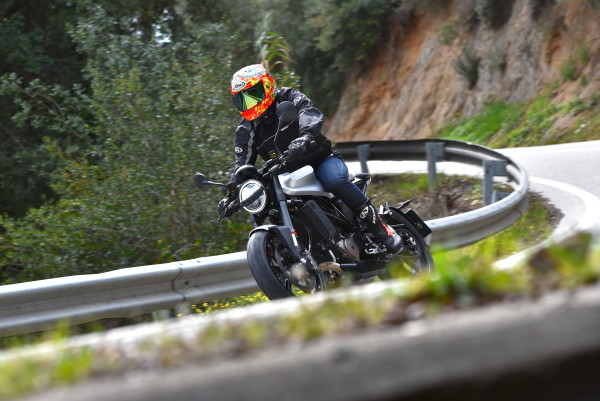 The Husqvarna Vitpilen 701 is set to hit Australian shores in June. Head over to the Husky website for more details.
Editor's note: Boss Hunting was taken to Barcelona at the invitation of Husvarna.