Melbourne and Sydney may have all the fun when it comes to a neverending carousel of new high-profile openings, one should never overlook Brisbane when it comes to propping up some of the east coast's finest new places to eat and drink. The Queensland capital has seen plenty of fresh faces pop up to try and split attention from favourites like Gerard's Bistro, Same Same, and Elska, giving us plenty of choices when rounding up the best new restaurants Brisbane has to offer.
If you've ever visited Brissy and thought to yourself "this city could use more Italian restaurants", then you're going to love reading through this list of the best new restaurants in Brisbane While French has most certainly been the cuisine to refocus on when it comes to the best new restaurants in Sydney, Brisbane locals have evidently been craving more regional Italian flavours and pasta dishes.
Although there have been quite a few venues opening up throughout Brisbane city in the past few months, only a handful have shown real staying power, from an indulgent late-night Italian to a classic French brasserie and everything in between.
---
---
If you're keen on checking out something new, especially now that Stokehouse Q is no more, make sure you work through this list of the newest additions to the Brisbane dining scene. And there's a lot to get through, whether you're after a unique breakfast menu or some woodfired pizza, some street food or refined Thai cuisine, or just some immaculately shaped house made pasta.
---
Here Are The Best New Restaurants In Brisbane For 2022
Sasso Italiano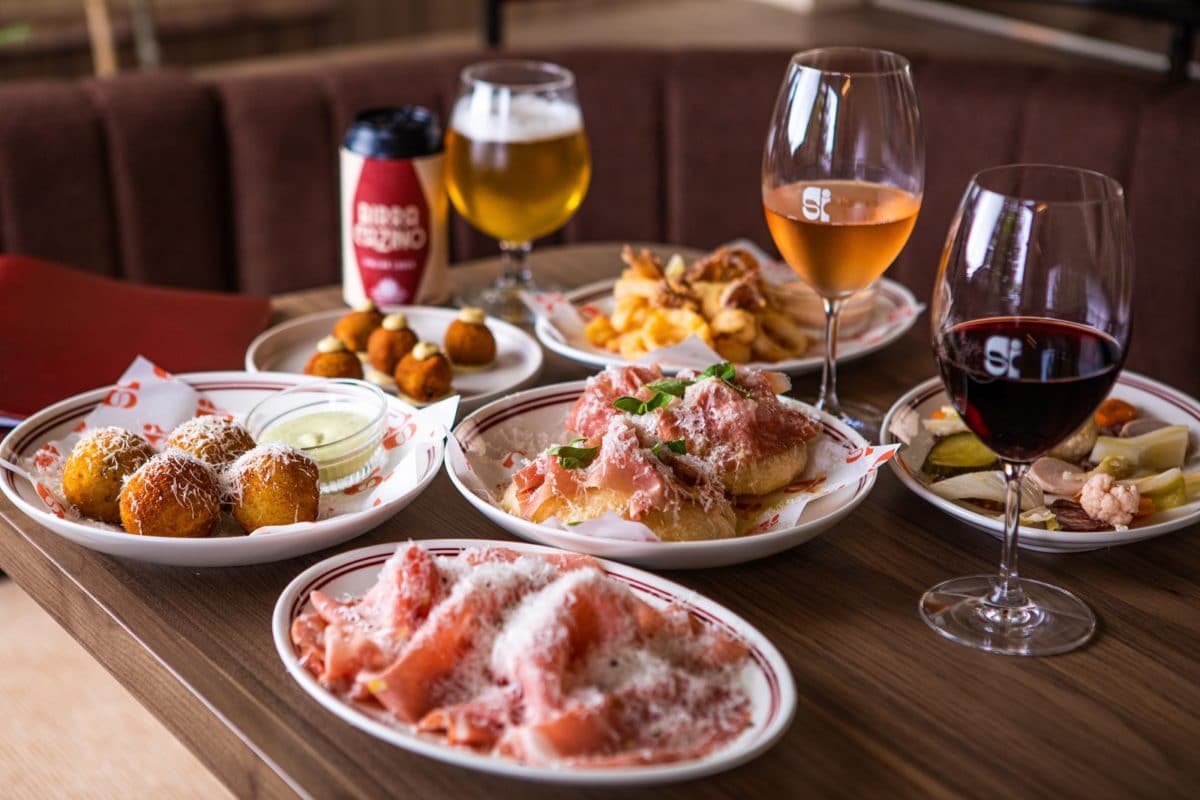 As the first of several new venues to open at the South City Square development in Woolloongabba, Sasso Italiano has almost immediately positioned itself as one of Brisbane's best new restaurants. That's primarily due to the genuine hospitality owners Vincent Lombino and Jared Thibault have focused on, filling the venue with warmth while Head Chef Gabriele Di Landri takes care of the food.
It's classic Italian through and through, with an exciting menu that spans crudo, antipasti, pizza, and pasta classics like cacio e pepe and linguini marinara, alongside more modern options like taglioni al nero with calamari and bottarga.
Thibault has written a deeply rich and varied wine list with an Italian focus, and a specialised negroni menu, to help it all wash down just right. Both owners were instrumental in designing two of the best hotel restaurants on the East Coast, Gowings Bar & Grill at QT Sydney, and Za Za Ta at Ovolo The Valley, so expect a lot of flair when you walk through the door.
Address: Shop 4/148 Logan Rd, Woolloongabba QLD 4102
Contact: (07) 3130 0955
Opening Hours: Tuesday – Thursday (5 PM – 10 PM); Friday – Saturday (12 PM – 3 PM, 5 PM – 10 PM)
---
Korean Butterfly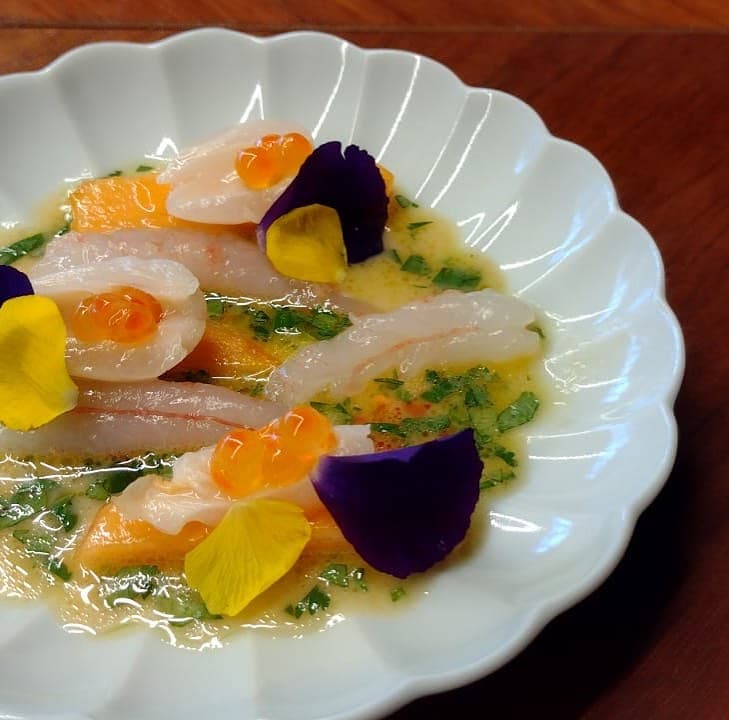 Sketches of Korean and Japanese flavours overlap at Butterfly, fusing the two cuisines to give Brisbane the kind of exciting Asian fusion restaurant Aussies rarely get to taste outside of Sydney and Melbourne. Fine dining is the format here, with either 12 or 16 courses served in an omakase that on any given day could include dishes like salmon caviar with a light miso and wagyu bulgogi with hollandaise sauce.
You might even get some dim sum here and there, although whatever's on the menu for the day is almost guaranteed to hit the spot. Since its opening, Butterfly has become one of the most popular restaurants in Brisbane, and a booking is often hard to come across.
---
---
Address: 77 Jurgens St, Woolloongabba QLD 4102
Contact: 0478 635 785
Opening Hours: Wednesday (5:30 PM – 10 PM); Thursday – Sunday (12 PM – 1 PM, 5:30 PM – 10 PM)
---
Rothwell's Bar & Grill
From Dan Clark, the co-owner of 1889 Enoteca, Rothwell's Bar & Grill brings a heady homage to old-school hospitality with a strong Eurocentric bias. The kitchen is buzzing with French techniques, and the resulting flavours from chef Ben Russell completely vindicate the rather cliche approach. Don't expect to find anything that'll surprise you the menu, but do expect it all to be incredibly satisfying, from the duck cassoulet with Toulouse sausage, confit leg, pork belly, and white beans, to some pops of housemade pasta and a juicy 600g beef Wellington with red wine sauce.
Top that up with a 350-bottle wine list and you have a solid contender for Brisbane's new client-dining favourite.
Address: 235 Edward St, Brisbane City QLD 4000
Contact: (07) 3038 1169
Opening Hours: Tuesday – Saturday (12 PM – 2:30 PM, 5:30 PM – 11 PM)
---
Rosmarino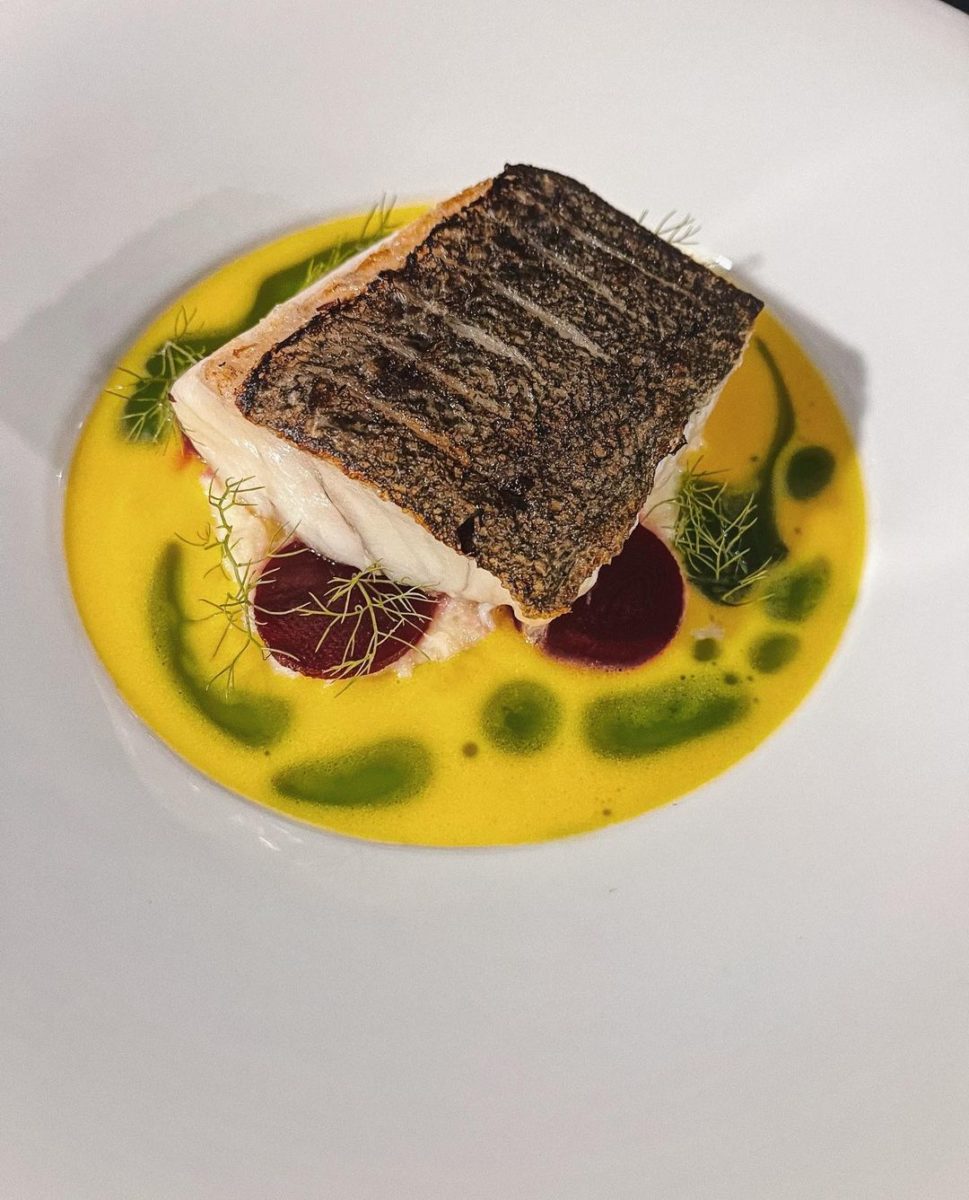 Adding greatly to the Fortitude Valley dining scene, Rosmarino is yet another strong showing for Brisbane's Italian set. Carving out an 1890's brick building that sticks out on The Valley like a sore thumb, this new Italian eatery and wine bar takes on a dimly lit ambience while fresh breads, pastas, and antipasti fill the space with an addictive aroma.
Head Chef Dario Manca elevates regional classics with clever twists towards well-sourced Australian produce, best showcased with the pasta dishes that can range anything from casarecce with rabbit ragu, to tonnarelli with crab. All this while Head Sommelier Nathan Hurst impresses with a vigorous 150-bottle wine list that's steadily growing to include hundreds more. In fact, come here just for the wine and you won't leave disappointed.
Address: 6 McLachlan St, Fortitude Valley QLD 4006
Contact: 0402 159 238
Opening Hours: Wednesday – Thursday (5:30 PM – 9:30 PM); Friday – Sunday (12 PM – 1:30 PM, 5:30 PM – 9:30 PM)
---
Opa Bar & Mezze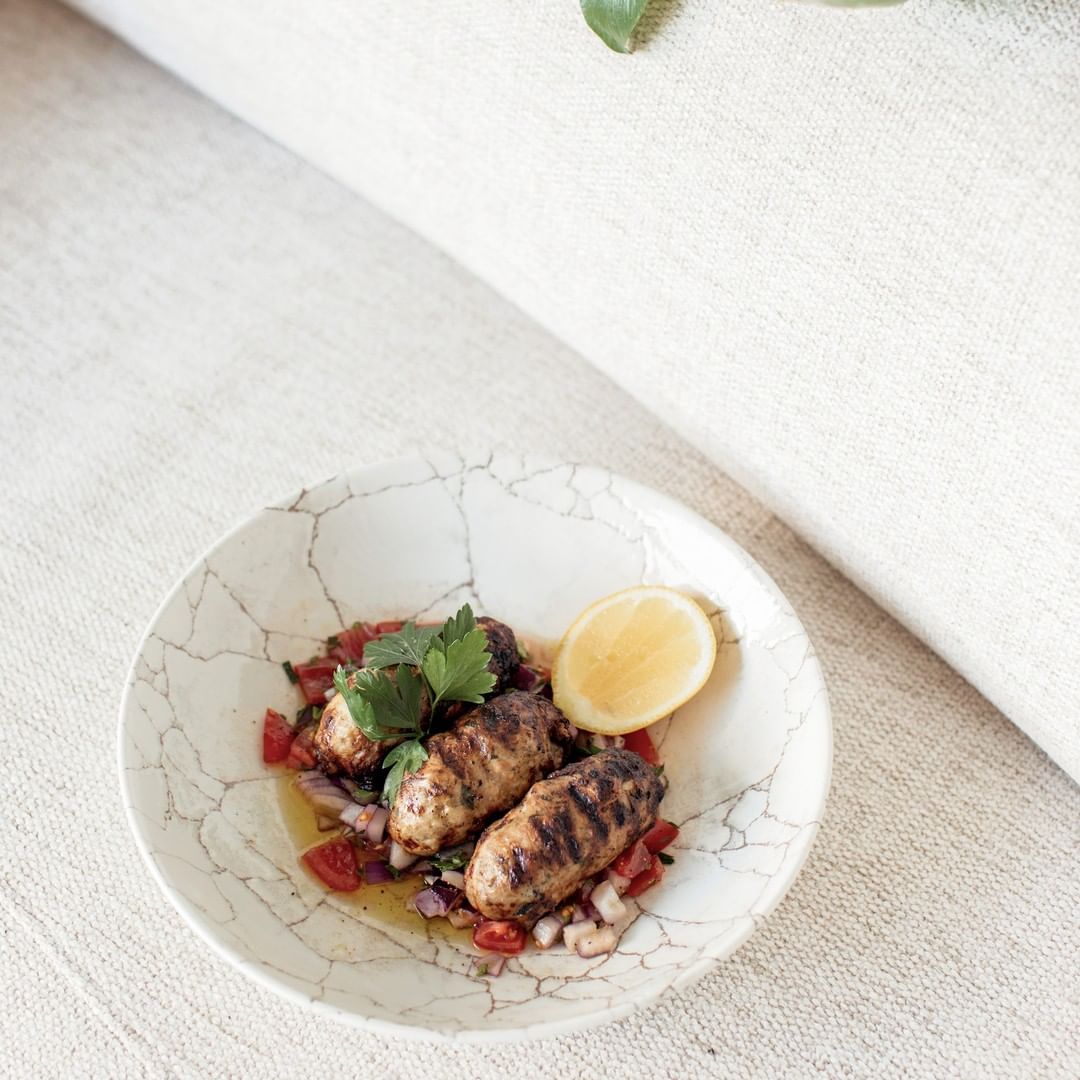 Brisbane definitely needs more Greek restaurants, and Opa Bar & Mezze has risen to the occasion with a gorgeous, vibrant space on Eagle Street. It's kind of go-hard, go-home atmosphere you'd expect from a rowdy Mediterranean beer garden, but transposed to Brisbane along with a live shellfish and oyster bar. If you want to back up your lamb on a spit with some chargrilled lobster, this is the best place to do it right now.
---
---
Address: 123 Eagle St, Brisbane City QLD 4000
Contact: (07) 2111 5155
Opening Hours: Monday – Friday (11 AM – 3 PM, 5:30 PM – 9 PM); Saturday – Sunday (11 AM – 3 PM, 5:30 PM – 10 PM)
---
Essa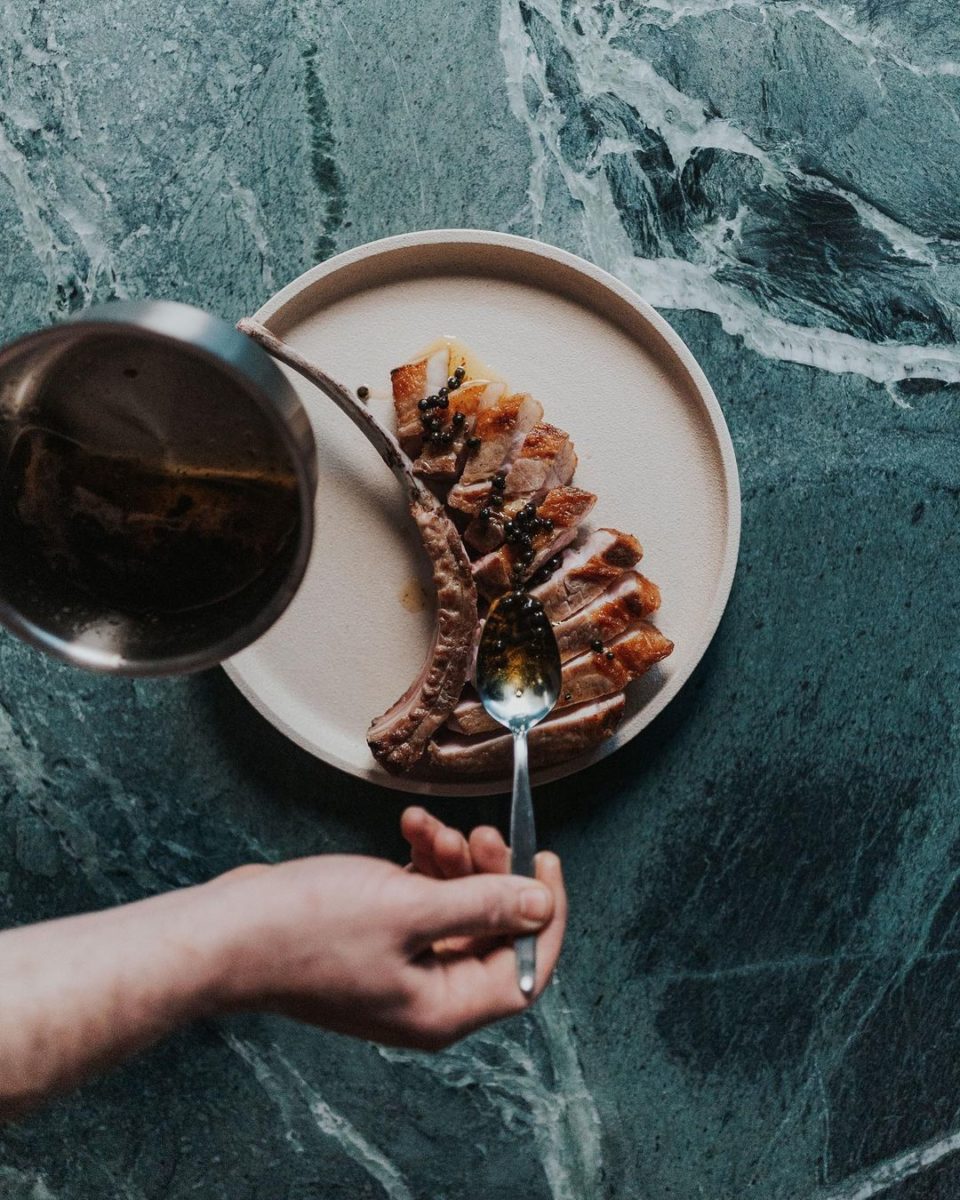 After four years of whispers, South Brisbane's famed Guage restaurant finally has a follow-up. Essa opened in the second half of 2021, with Head Chef Phil Marchant turning out some absolute powerhouse dishes centred around a wood-fired grill. It's the kind of big ticket opening you'd expect to make waves in Melbourne, with Essa followed by excited chatter touting one of Brisbane's new quintessential dining experiences. The hype doesn't lie, and Essa is now a must-have experience when visiting Brissy.
Address: 181 Robertson St, Fortitude Valley QLD 4006
Contact: (07) 3177 1011
Opening Hours: Tuesday – Thursday (5 PM – 11 PM); Friday (12 PM – 3 PM, 5 PM – 11 PM); Saturday (5 PM – 11 PM)
---
Melrose, Bulimba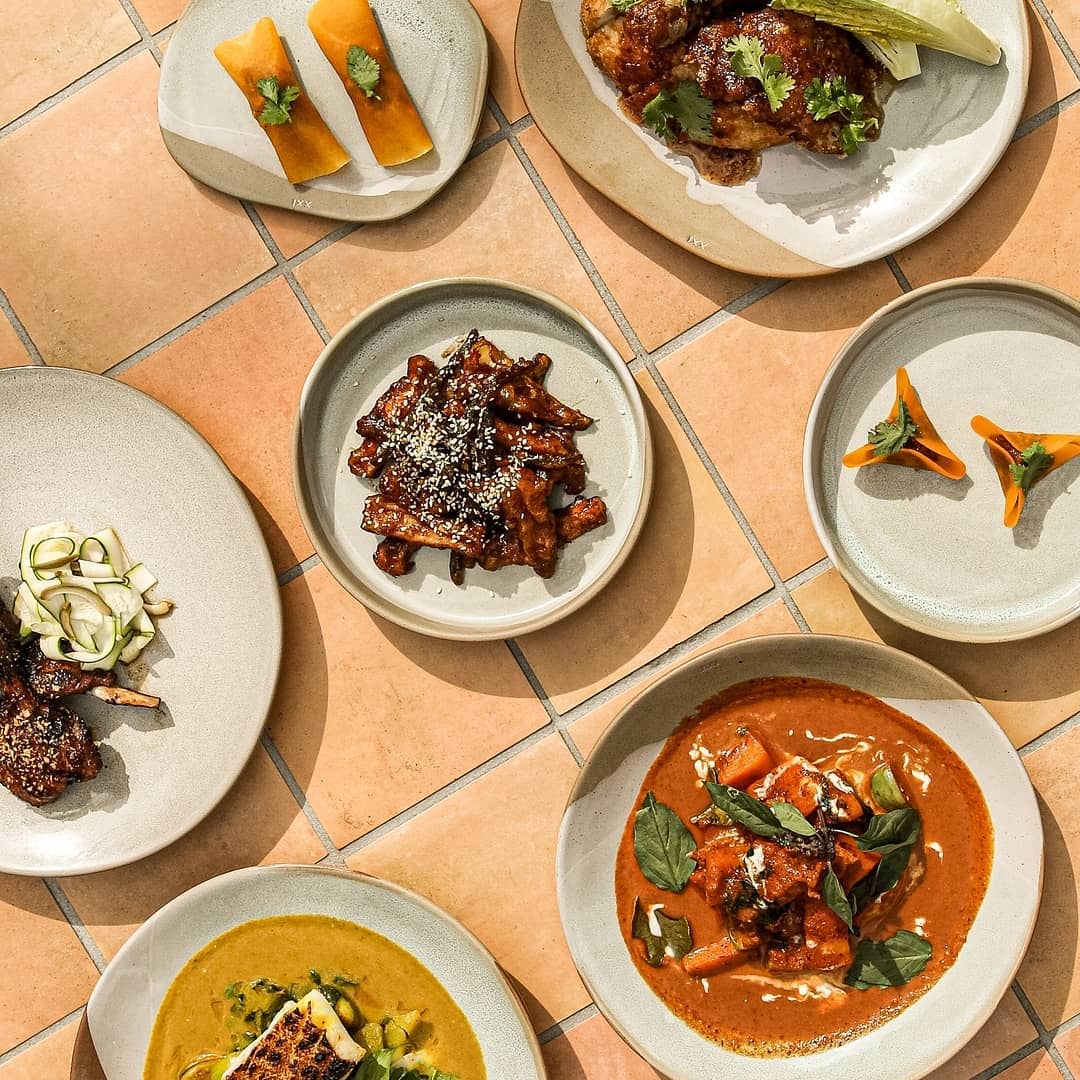 Taking cues from the beach clubs of Bali, Melrose has washed into Brisbane as the city's newest and most exciting rooftop bar and restaurant. The Southeast Asian flavours are courtesy of former Longrain chef Assavakavinvong and a tight group of chefs that jump all across the continent, from Thailand and Malaysia to Bali and regional Indonesia. The result is an impressive range of comfort food, like Moreton Bay bug steamed buns and soft-shell crab that's been stir-fried with curry powder and Chinese celery.
Address: Shop 5/6 37 Oxford St, Bulimba QLD 4171
Contact: (07) 3899 3371
Opening Hours: Wednesday – Thursday (5 PM – 10 PM); Friday – Sunday (12 PM – 10 PM)
---
Iris, Fortitude Valley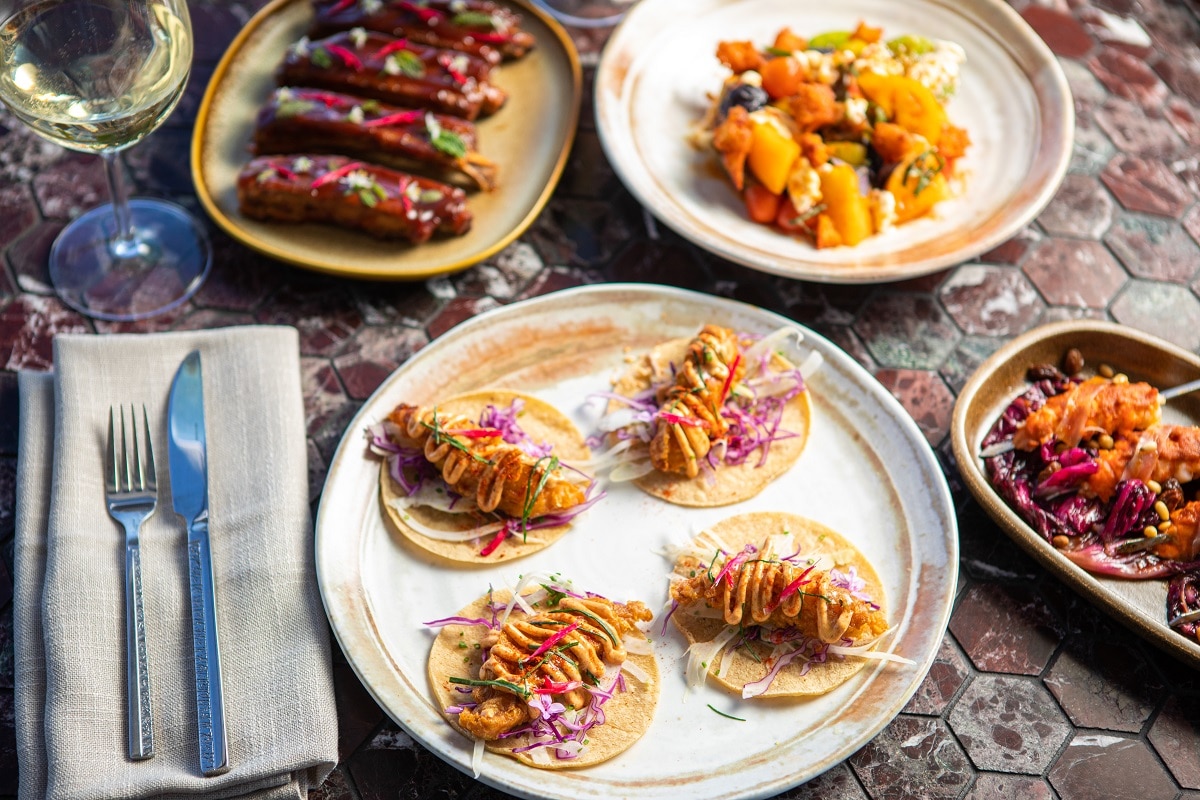 The latest venture from Ghanem Group, Iris is a diverse new eatery with a focus on taking guests all the way from Beirut through to Barcelona on the rooftop of new luxury property Hotel X. That's how wide-ranging the Mediterranean influence at this rooftop bar and kitchen, spanning the coast with a seafaring menu set against Brisbane's underrated skyline.
Address: 257 Given Terrace, Paddington QLD 4064
Contact: (07) 3519 1000
Opening Hours: Tuesday (11 AM – 12 AM); Wednesday – Thursday (11:30 AM – 12 AM); Friday (11:30 AM – 3 AM); Saturday (11 AM – 3 AM); Sunday (11 AM – 12 AM)
---
Elementi, Paddington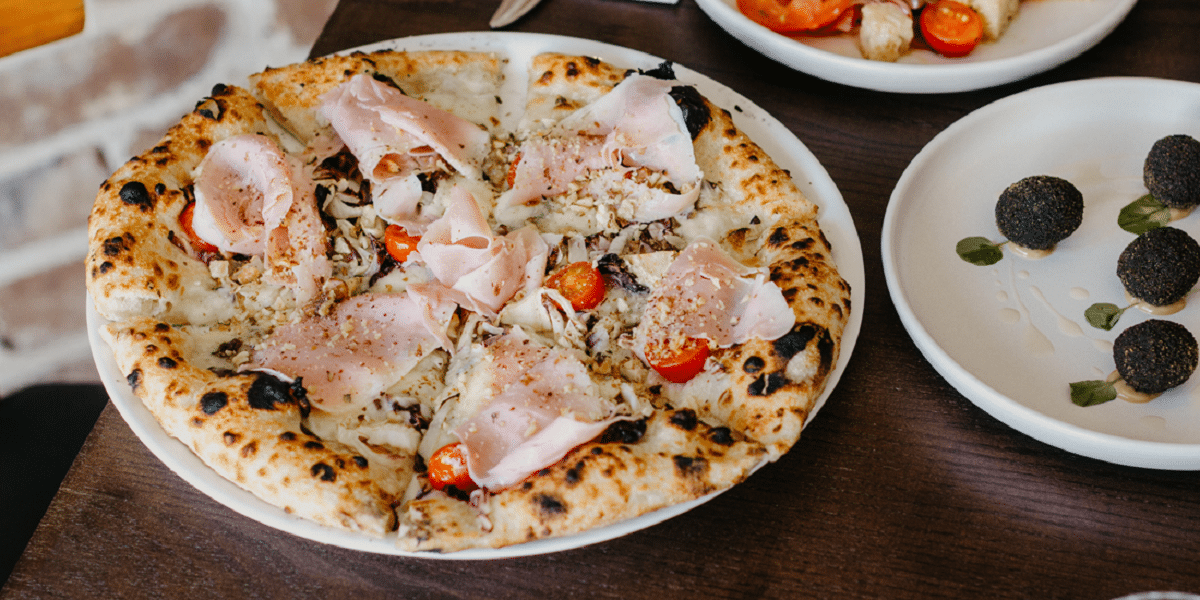 Although it may be takeaway only, while the newly minted venue awaits a liquor licence, Elementi already has some serious hype behind it thanks to the ex-Beccofino team (Mauricio Zarate, Pedro Sanson, Stefano Spataro) that own it.
---
---
Once it's in full operation, there's little doubt this Paddington restaurant will be dominating the scene, with woodfired pizzas, pizza sandwiches, panini, and pasta. Once that licence does come through, expect the wine list to be just as generous, even reaching through lesser known regions from Turkey and Slovenia.
Address: 257 Given Terrace, Paddington
Contact: (07) 3217 5667
---
Naga Thai, CBD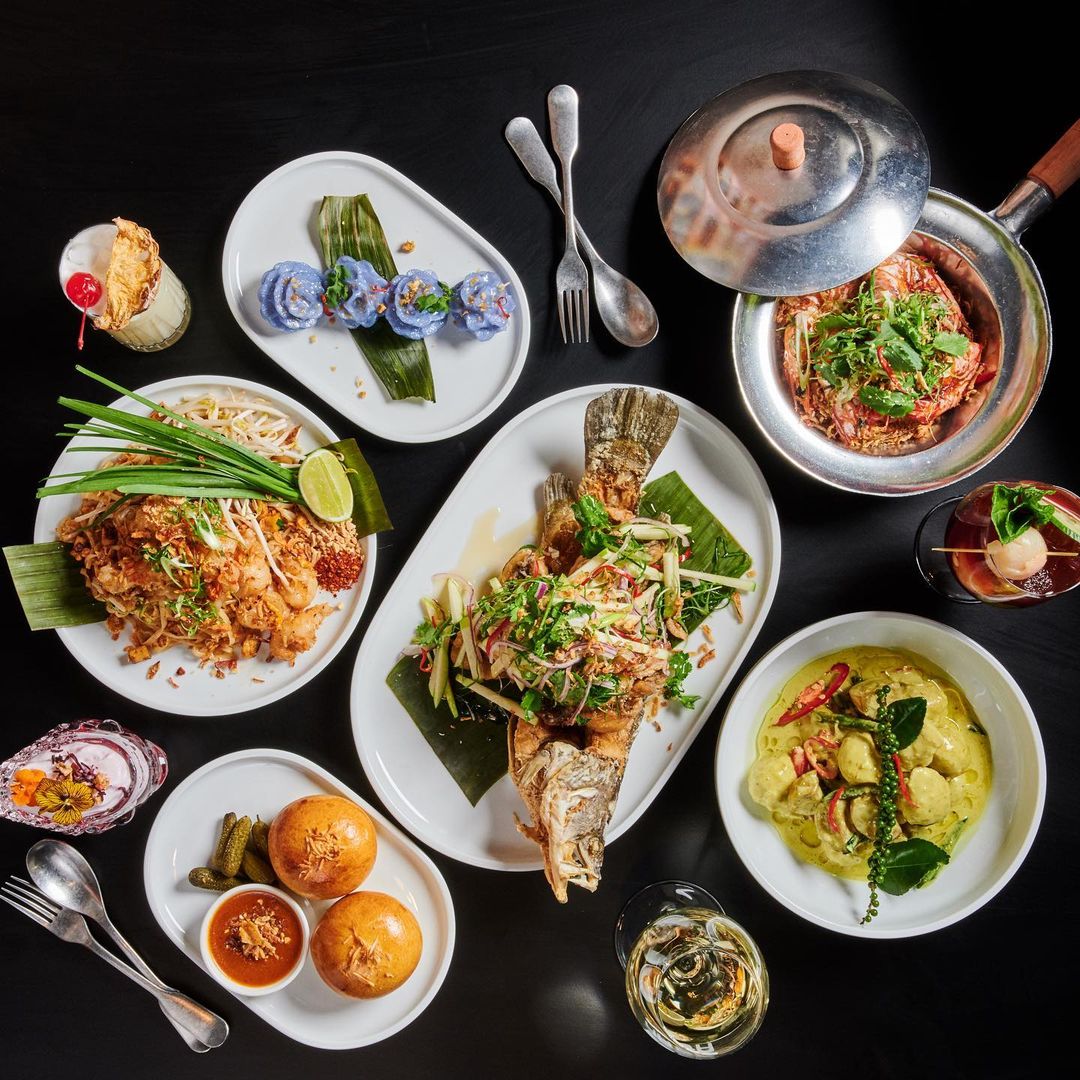 It's been a while since Brisbane city welcomed a modern Thai restaurant like this, with Naga Thai adding more than a few new aromas to the busy dining scene of Eagle Street Pier. The vibrant restaurant opened towards the end of 2020 and has since been teeming with Thai lovers thanks to the family recipes of Bangkok-born chef Suwisa Phoonsang and a focus on regional dining. I dare anyone not to fall in love with the Moreton bay bugs pad Thai, smashed green papaya salad, or the Jasmine-tea smoked duck red curry.
Address: Upper Level, Eagle Street Pier, 18/45 Eagle St, Brisbane City QLD 4000
Contact: (07) 3220 0505
Opening Hours: Tuesday – Thursday (12 PM – 10 PM); Friday – Saturday (12 PM – 11 PM); Sunday (12 PM – 9 PM)
---
Uh Oh Spaghettio, Fortitude Valley
Late-night dude food and Italian food don't often go well together. Those drunken stumbles usually lead to kebabs or pizzas that taste like plastic cheese. Uh Oh Spaghettio clearly wants to change that, fashioning itself as a "late-night Italian joint" with indulgences like a Young Henry's infused mac & cheese, Philly cheesesteak casarecce, and bolognese fries. There are some tamed dishes in there as well for those calmer dinners, like lobster and green pea risotto, and scallop and squid ink linguine.
Address: 690 Ann St, Fortitude Valley QLD 4006
Contact: (07) 3185 0777
Opening Hours: Wednesday – Thursday (5 PM – 10 PM); Friday – Saturday (5 PM – 10:30 PM)
---
Bisou Bisou, Fortitude Valley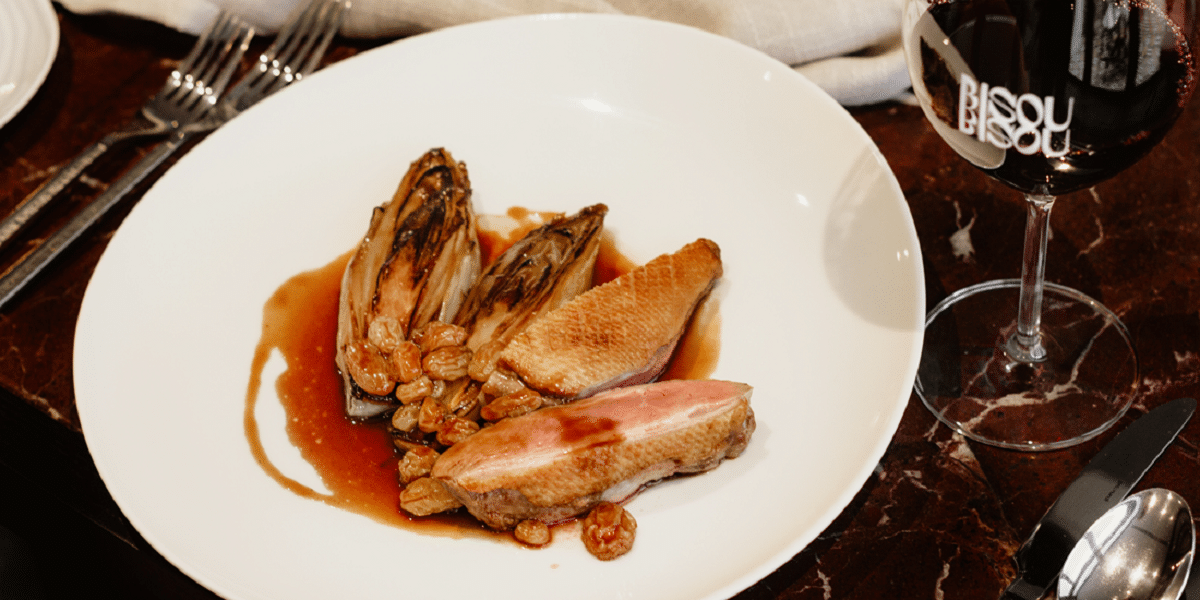 Scrolling through the list of best new restaurants in Brisbane, you'd just about be ready for a carb-heavy hit of pasta. There's been a lot of Italian openings, but Bisou Bisou in Fortitude Valley is waving the flag high as the only (so far) French restaurant to open in Brisbane city recently.
The brasserie-style, Parisian inspired eatery is your new go-to spot if you're in the mood for dishes like duck breast with caramelised witlof and golden raisins, or roast chicken with chestnuts and mushroom sauce. Although if you really want to go large here, try the $160 Cote de boeuf – an 800g Australian shorthorn rib eye carved off the bone and served with sauce bordelaise. Not bad for the on-site restaurant of the new Brisbane property Hotel X.
---
---
Address: 458 Brunswick Street Ground Floor Hotel X, Fortitude Valley QLD 4006
Contact: 0477 008 252
Opening Hours: Monday – Sunday (6:30 AM – 12 AM)
---
Manly Boathouse, Manly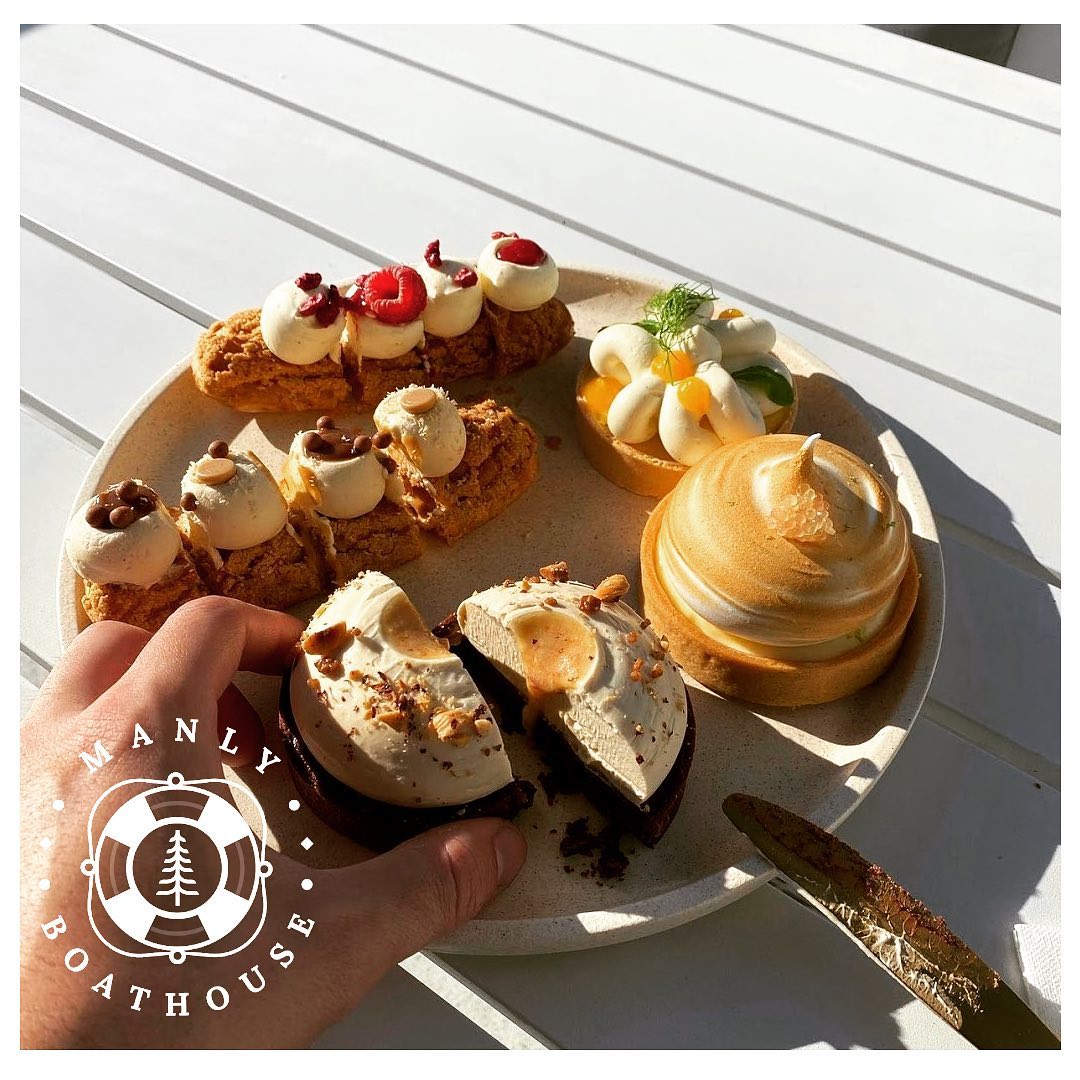 Wilsons Boathouse may be no more, but the institution welcomes another promising restaurant in its place, it too soaking up the bayside locale with ease and translating it into a gorgeous interior and breezy menu. The same husband-and-wife team behind Newstead's Reef Seafood and Sushi have rebuilt Wilsons as the new Manly Boathouse, which opened in stages and now spans an al fresco fish and chippery, a patisserie with specialty coffee and pastries, patio, and the main restaurant helmed by Head Chef Braden White.
Don't expect to find anything surprising on the menu, which focuses on classic seafood and meat dishes, but do go in with some high standards.
Address: 4 Trafalgar St, Manly QLD 4179
Contact: 0403 203 123
Opening Hours: Sunday – Thursday (6 AM – 11 PM); Friday – Saturday (6 AM – 11: 30 PM)
---
Otto Ristorante, Southbank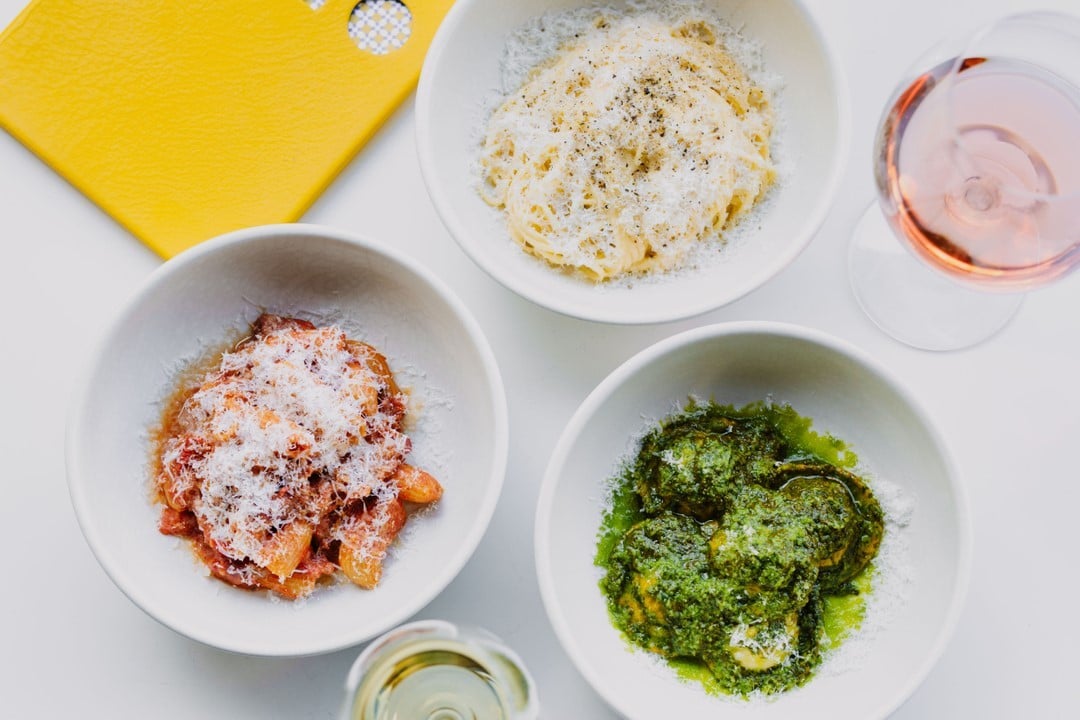 While Otto is nowhere near new, being one of the most popular Italian restaurants in Brisbane for the better half a decade, the dining intuition has finally packed up from its CBD location and moved on to South Bank in South Brisbane. That qualifies it as new, right? Otto replaces Stokehouse Q, but retains much of the venue's easy, breezy charm, paired nicely with a menu that's just as casual. Produce dictates on offer here, but expect inventive and traditional antipasti, pasta dishes, and mains like spatchcock served with pancetta, potato, chargrilled lemon, caper, and Longreach lamb rump, roasted tomatoes, eggplant, and basil pesto.
Address: Shop 1, River Quay, Sidon St, QLD 4101
Contact: (07) 3835 2888
Opening Hours: Wednesday – Sunday (12 PM – 9 PM)
---
Coppa Spuntino, CBD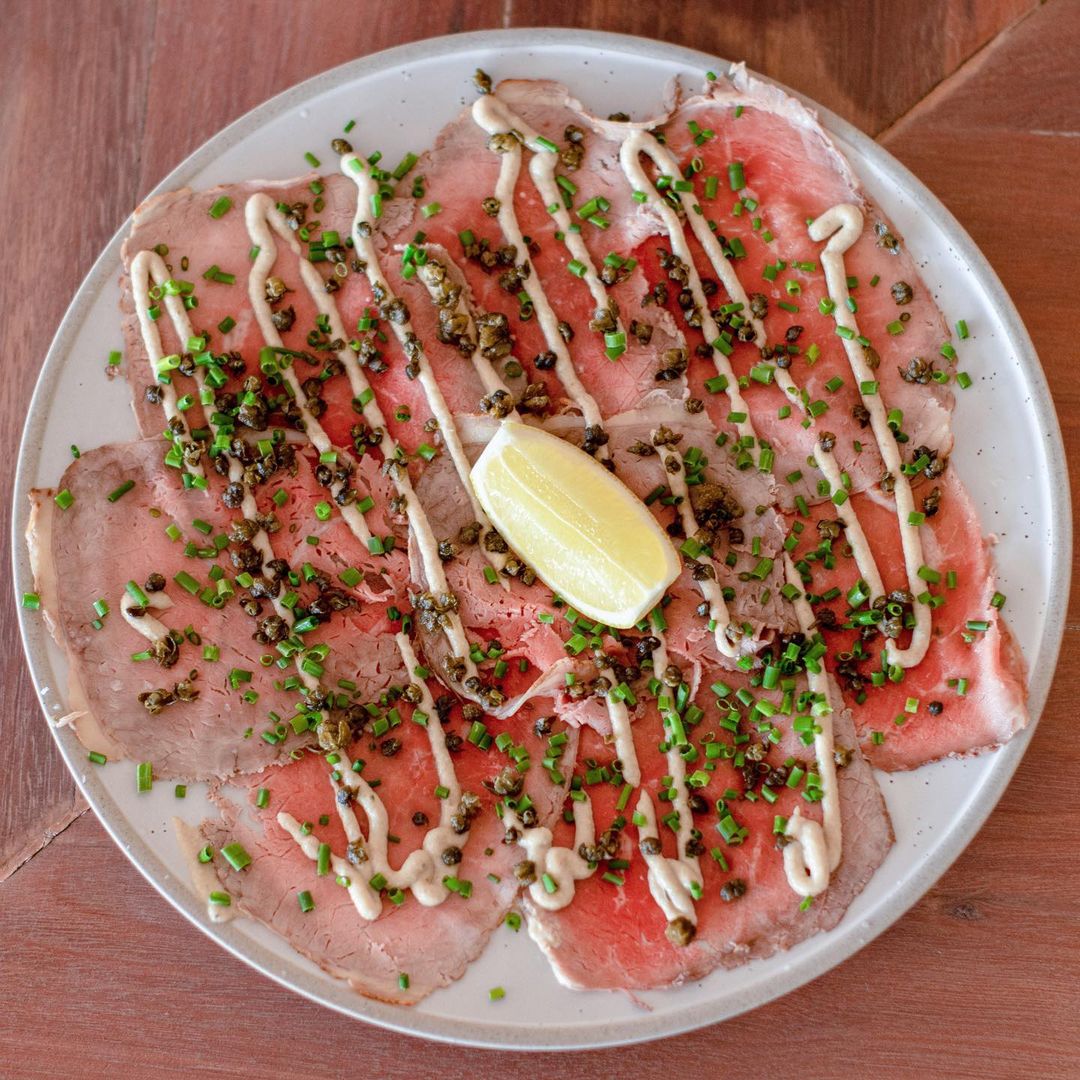 Another addition to Eagle Street Pier… and another Italian restaurant. Coppa Spuntino has wasted no time filling the pier with the wafting aromas of fresh pasta, spun into a modest menu that takes away those hard decisions and focuses on few-done-well. Think tiger prawn and Fraser Island crab linguine, pappardelle with pork and beef ragu, and kale, mushroom and walnut gnocchi. It's the same approach that made the CBD original so beloved throughout Brisbane city, and it's fast becoming one of Eagle Street Pier's must-have dining experiences.

Address: Eagle Street Pier, 1 Eagle St, Brisbane City QLD 4000
Contact: (07) 3236 0187
Opening Hours: Tuesday – Thursday (5:30 PM – 9 PM); Friday – Saturday (11:30 AM – 9 PM)
---
Other Best Restaurants In Brisbane
While the restaurants listed above can be considered recent openings, it's equally important to pay attention to a few essential Brisbane dining venues that opened before the pandemic hit. After all, no one but Queenslanders were allowed into Brisbane for most of 2020 and 2021, making many of these restaurants new for travellers who may be visiting the city for the first time in a while.
---
---
These restaurants include some Howard Smith Wharves highlights like Greca Restaurant, a traditional taverna serving up some standout Mediterranean food, wrapped in the breeze of Brisbane river; Polpetta, an Italian kitchen inside Crystalbrook Vincent; SK Steak & Oyster in The Calile Hotel on James Street; and Hallenika, also located on James Street and also in the Calile Hotel.
Feel like getting more specific with your food? Check out the best Japanese restaurants in Brisbane, and the best Mexican restaurants in Brisbane.