If you've ever visited Brisvegas and thought to yourself "this city could use more Italian restaurants", then you're going to love reading through this list of the best new restaurants in Brisbane for 2021.
While there have been quite a few venues opening up throughout Brisbane city in the past few months, only a handful have shown real staying power, from an indulgent late-night Italian, to some waterside modern Thai, and a classic French brasserie. If you're keen on checking out something new, especially now that Stokehouse Q is no more, make sure you work through this list of Brisbane's best new dining destinations.
Here Are The Best New Restaurants In Brisbane
Iris, Fortitude Valley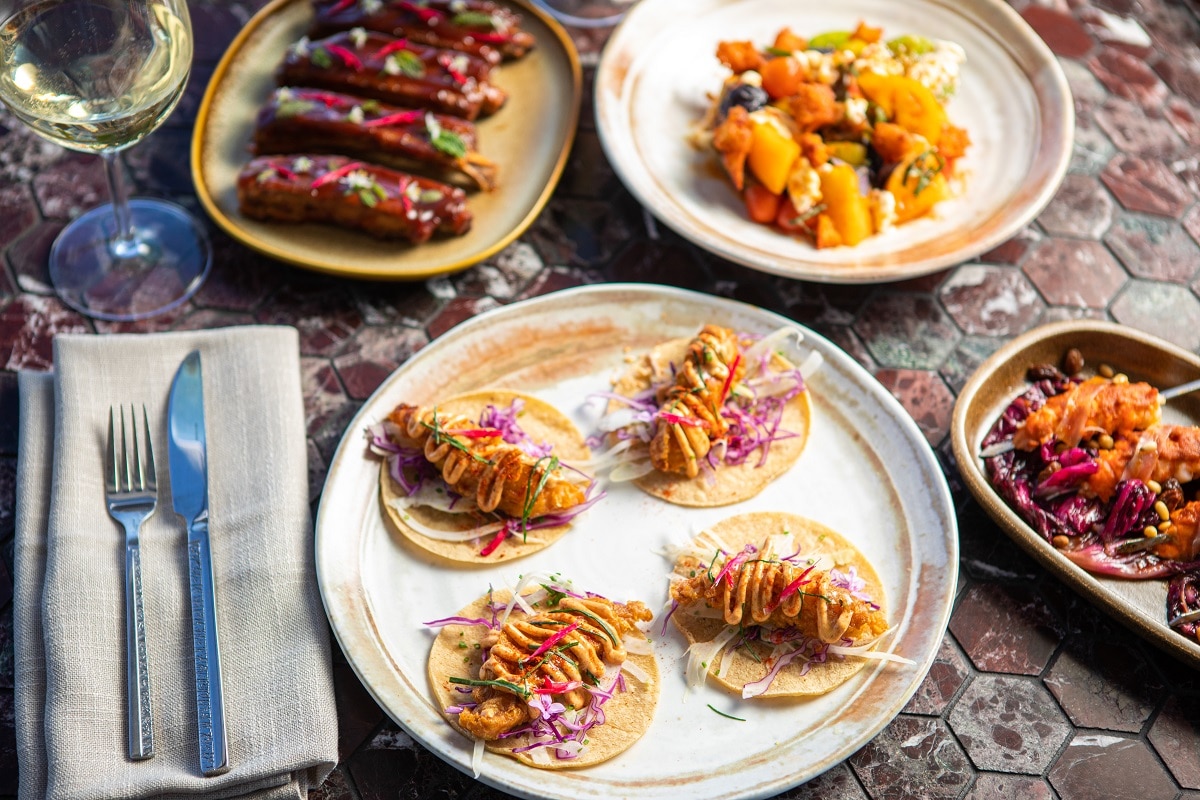 The latest venture from Ghanem Group, Iris is a diverse new eatery with a focus on taking guests all the way from Beirut through to Barcelona on the rooftop of new luxury property Hotel X. That's how wide-ranging the Mediterranean influence is here, spanning the coast with a seafaring menu set against Brisbane's underrated skyline.
---
---
Address: 458 Brunswick St, Fortitude Valley
Contact: (07) 3519 1000
Elementi, Paddington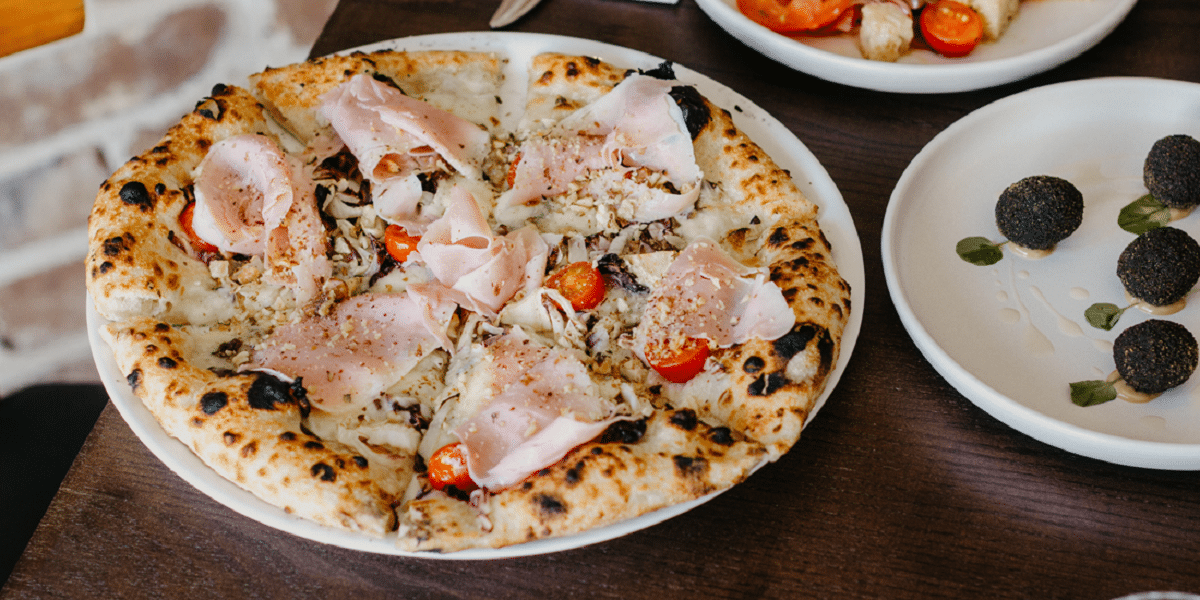 Although it may be takeaway only, while the newly minted venue awaits a liquor licence, Elementi already has some serious hype behind it thanks to the ex-Beccofino team (Mauricio Zarate, Pedro Sanson, Stefano Spataro) that own it. Once it's in full operation, there's little doubt this Paddington restaurant will be dominating the scene, with woodfired pizzas, pizza sandwiches, panini, and pasta. Once that licence does come through, expect the wine list to be just as generous, even reaching through lesser known regions from Turkey and Slovenia.
Address: 257 Given Terrace, Paddington
Contact: (07) 3217 5667
---
Siffredi's Spaghetti Bar, Teneriffe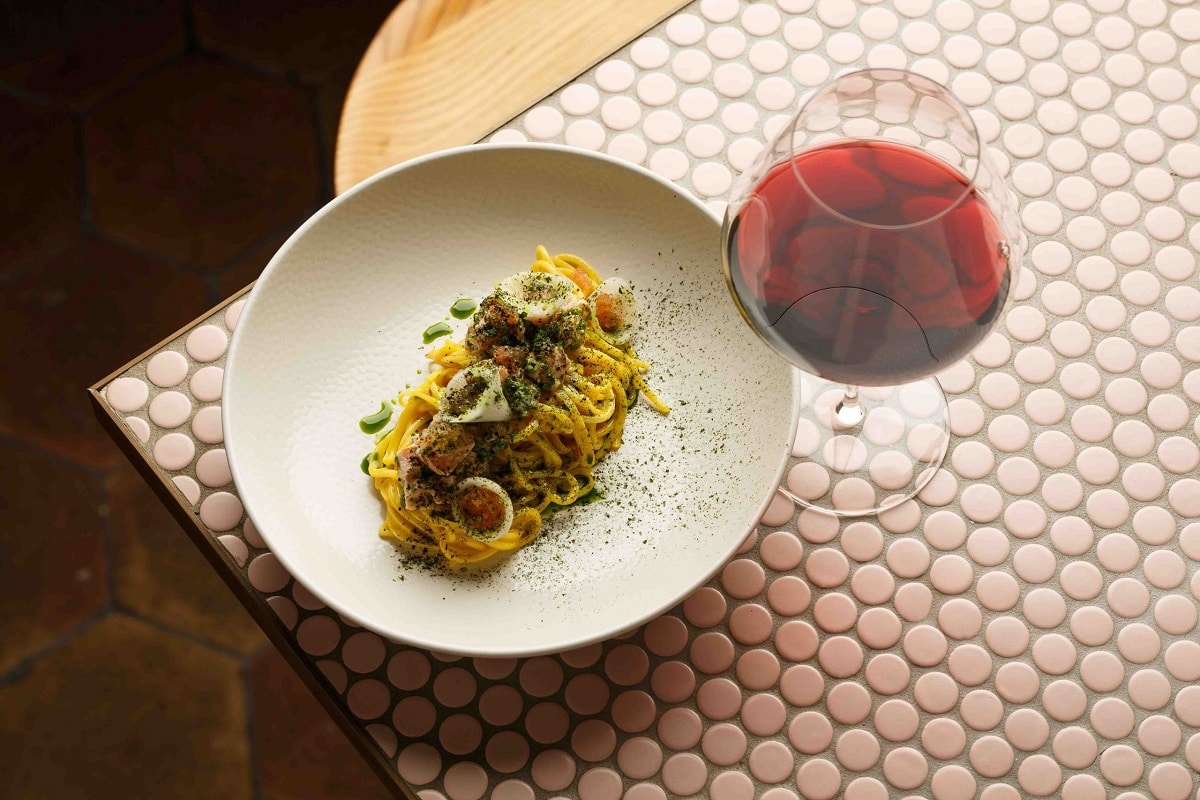 Yes, Brisbane's best new restaurants may be heavy on the Italian side of things. But that's the way demand has always been in Australia's biggest capital cities – more Italian, all the time. There's few complaints to be had once you sit down at Siffredi's Spaghetti Bar, still fresh-faced having been opened in November last year by ex Stokehouse Q staff Ollie Hansford, Aleks Balodis, and Stephen Overty. Together they've put together a small, regularly rotating list primarily driven by spaghetti dishes with premium ingredients – we're talking WA rock lobster, braised lamb neck, squid ink with mussels, and more.
Address: 36F Vernon Terrace, Teneriffe
---
Naga Thai, CBD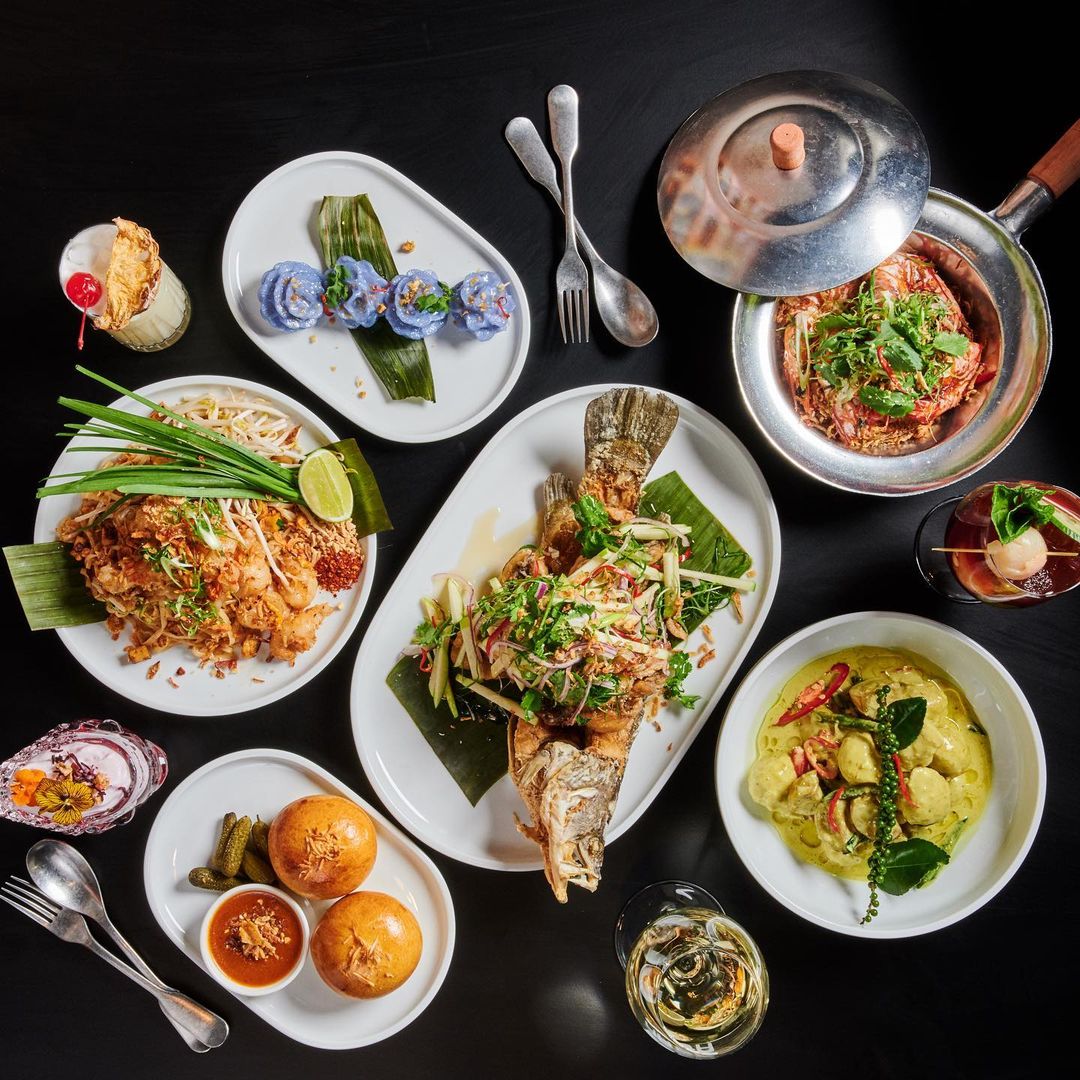 It's been awhile since Brisbane city welcomed a modern Thai restaurant like this, with Naga Thai adding more than a few new aromas to the busy dining scene of Eagle Street Pier. The colourful, vibrant restaurant opened towards the end of last year and has since been teeming with Thai lovers thanks to the family recipes of Bangkok-born chef Suwisa Phoonsang and a focus on regional dining. I dare anyone not to fall in love with the moreton bay bug pad thai, smashed green papaya salad, or the Jasmine-tea smoked duck red curry.
Address: 18/45 Eagle Street Pier, Brisbane
Contact: (07) 3220 0505
---
---
---
Uh Oh Spaghettio, Fortitude Valley
Late-night dude food and Italian food don't often go well together. Those drunken stumbles usually lead to kebabs or pizzas that taste like plastic cheese. Uh Oh Spaghettio clearly wants to change that, fashioning itself as a "late-night Italian joint" with indulgences like a Young Henry's infused mac & cheese, philly cheese steak casarecce, and bolognese fries. There's some tamed dishes in there as well for those calmer dinners, like lobster and green pea risotto, and scallop and squid ink linguine.
Address: 690 Ann Street, Fortitude Valley
Contact: (07) 3185 0777
---
Bisou Bisou, Fortitude Valley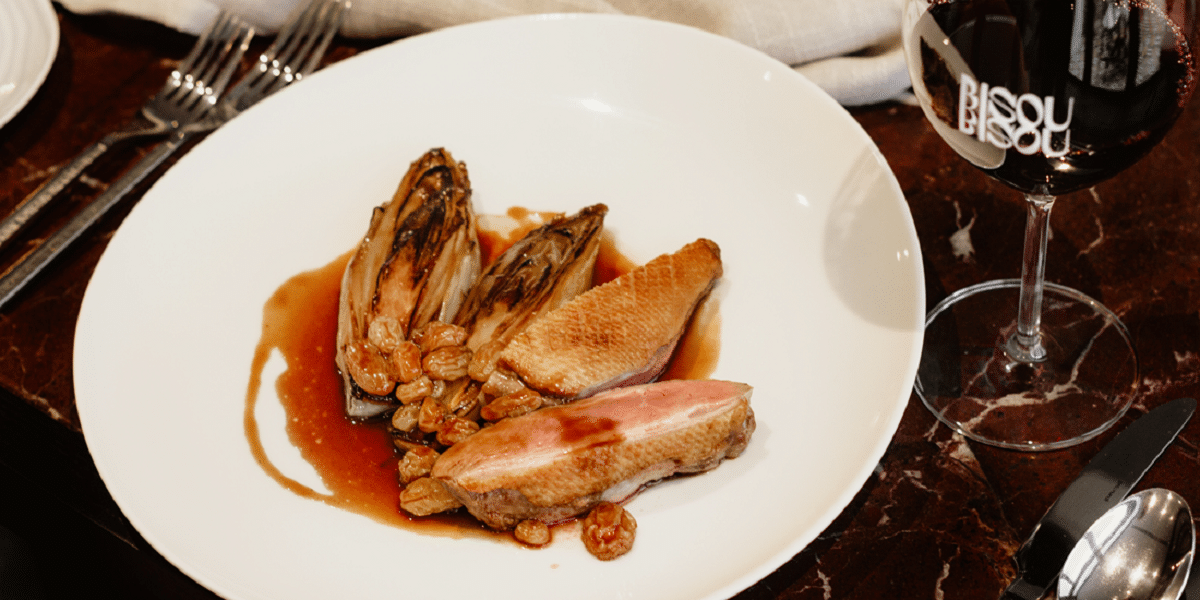 Scrolling through the list of best new restaurants in Brisbane, you'd just about be ready for a carb-heavy hit of pasta. There's been a lot of Italian openings, but Bisou Bisou in Fortitude Valley is waving the flag high as the only (so far) French restaurant to open in Brisbane city this year. The brasserie-style, Parisian inspired eatery is your new go-to spot if you're in the mood for dishes like duck breast with caramelised witlof and golden raisins, or roast chicken with chestnuts and mushroom sauce. Although if you really want to go large here, try the $160 Cote de boeuf – an 800g Australian shorthorn rib eye carved off the bone and served with sauce bordelaise. Not bad for the on-site restaurant of new Brisbane property Hotel X.
Address: 458 Brunswick Street, Fortitude Valley
Contact: 0477 008 252
---
Manly Boathouse, Manly
Wilsons Boathouse may be no more, but the institution welcomes another promising restaurant in its place, it too soaking up the bayside locale with ease and translating it into a gorgeous interior and breezy menu. The same husband-and-wife team behind Newstead's Reef Seafood and Sushi have rebuilt Wilsons as the new Manly Boathouse, which is gradually steaming towards a full opening with a fish and chippery, patio, and main restaurant. Don't expect to find anything surprising on the menu, which focuses on classic seafood and meat dishes, but do go in with some high standards.
Address: 4 Trafalgar Street, Manly
Contact: 0403 203 123
---
Otto Ristorante, Southbank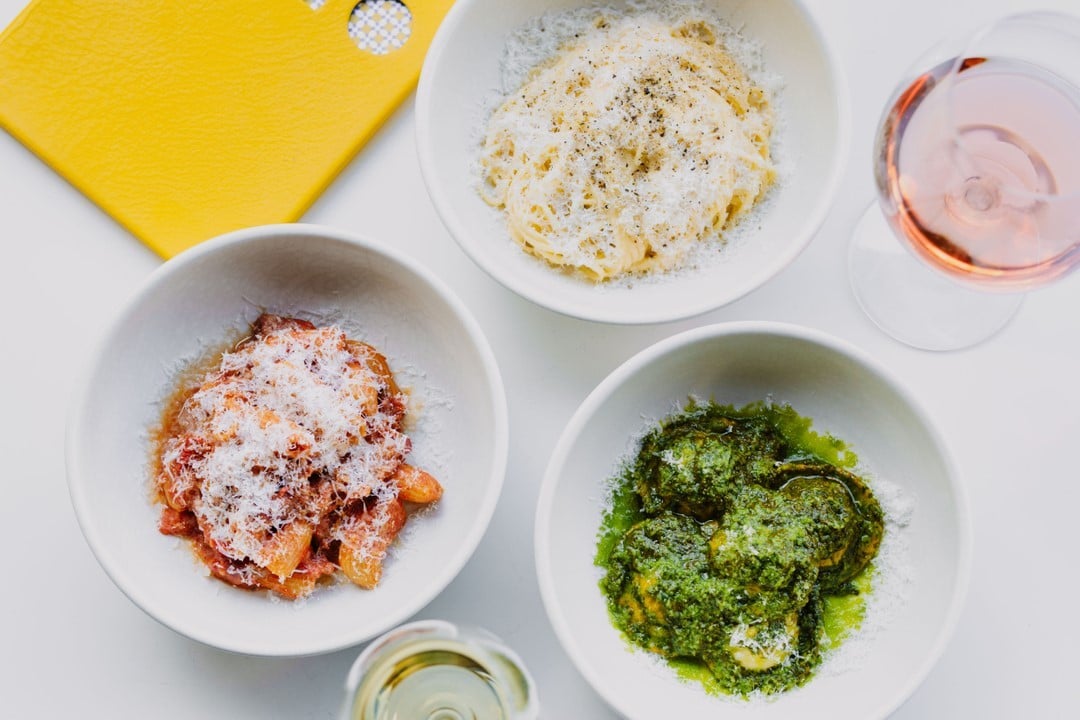 While Otto is nowhere near new, being one of the most popular Italian restaurants in Brisbane for the better half a decade, the dining intuition has finally packed up from its CBD location and moved on to South Bank in South Brisbane. That qualifies it as new, right? Otto replaces Stokehouse Q, but retains much of the venue's easy, breezy charm, paired nicely with a menu that's just as casual. Produce dictates on offer here, but expect inventive and traditional antipasti, pastas, and mains like spatchcock served with pancetta, potato, chargrilled lemon, caper, and longreach lamb rump, roasted tomatoes, eggplant, and basil pesto.
Address: River Quay, Sidon Street, Southbank
Contact: (07) 3835 2888
---
---
---
Coppa Spuntino, CBD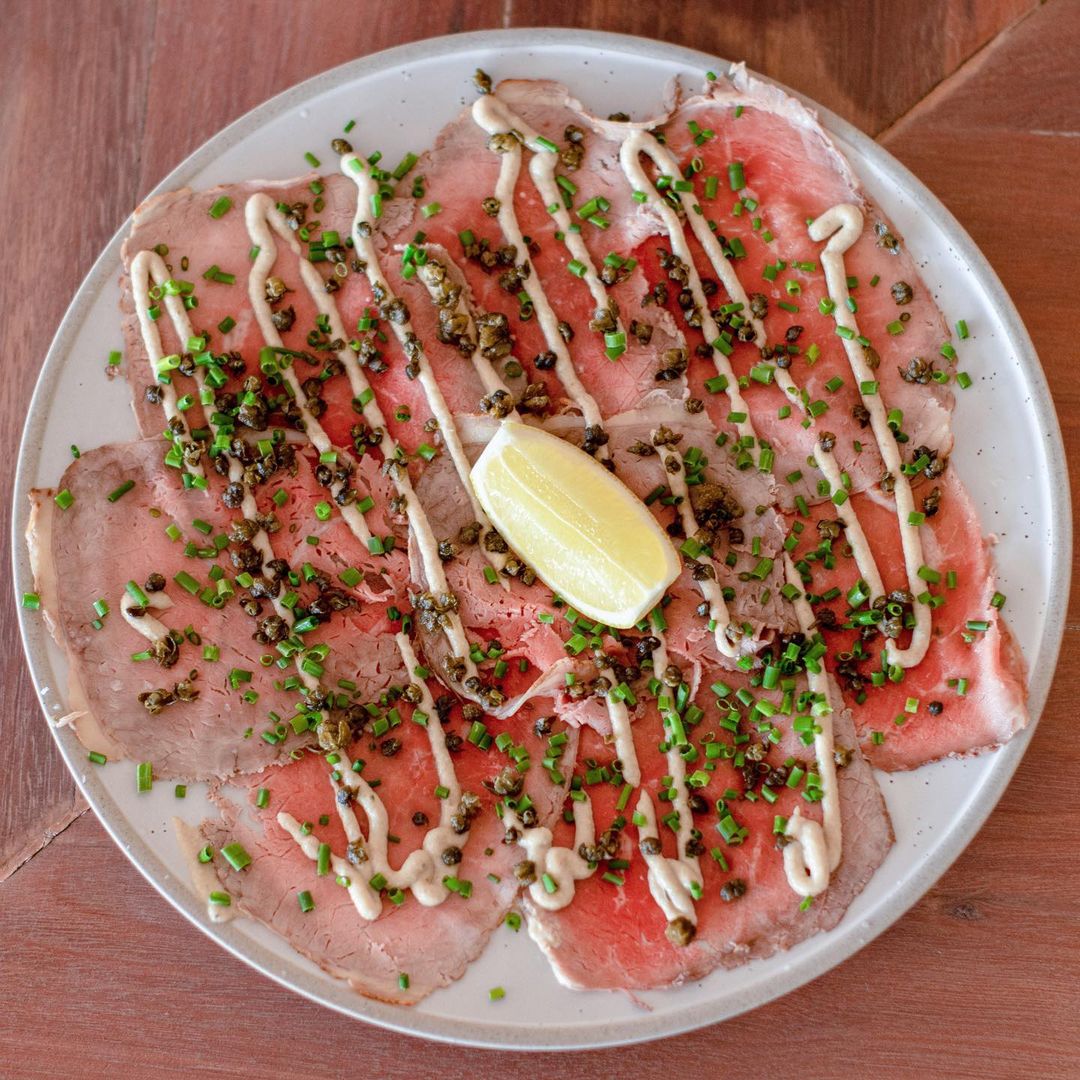 Another addition to Eagle Street Pier… and another Italian restaurant. Coppa Spuntino has wasted no time filling the pier with the wafting aromas of fresh pasta, spun into a modest menu that takes away those hard decisions and focuses on few-done-well. Think tiger prawn and Fraser Island crab linguine, pappardelle with pork and beef ragu, and kale, mushroom and walnut gnocchi. It's the same approach that made the CBD original so beloved throughout Brisbane city, and it's fast becoming one of Eagle Street Pier's must-have dining experiences.

Address: Eagle Street Pier, Brisbane
Contact: (07) 3236 0187
---
Other Best Restaurants In Brisbane
While the restaurants listed above can be considered recent openings, it's equally important to pay attention to a few essential Brisbane dining venues that opened throughout 2019. After all, no one but Queenslanders were allowed into Brisbane for most of 2020, making many of these restaurants new for travellers who may be visiting the city for the first time in awhile.
These restaurants include some Howard Smith Wharves highlights like Greca Restaurant, a traditional taverna serving up some standout Mediterranean food; Polpetta, an Italian kitchen inside Art Series Hotel's The Fantauzzo; SK Steak & Oyster in The Calile Hotel on James Street; and Hallenika, also located on James Street inside the Calile Hotel.
Feel like getting more specific with your food? Check out the best Japanese restaurants in Brisbane, and the best Mexican restaurants in Brisbane.