It's a difficult task articulating the allure of the East. Its intangible aura is something that ignites a spark of intrigue in travellers from around the world. The first time I flew via Dubai half a decade ago I starred in awe of – what was at the time – the world's newly crowned tallest building from my airplane window. Six years on and we finally decided to give the city its chance to be heard.
Dubai is a metropolitan oasis amongst a harsh desert environment; a beacon of wealth, progression and success for the wider region. This hybrid of old and new worlds fused together with a desirable quirkiness enshrines the concept of Dubai as a destination in itself, offering first time and returning travellers a taste of Arabia their dreams could have never imagined. Here is your 72 Hour Dubai Hit List.
---
---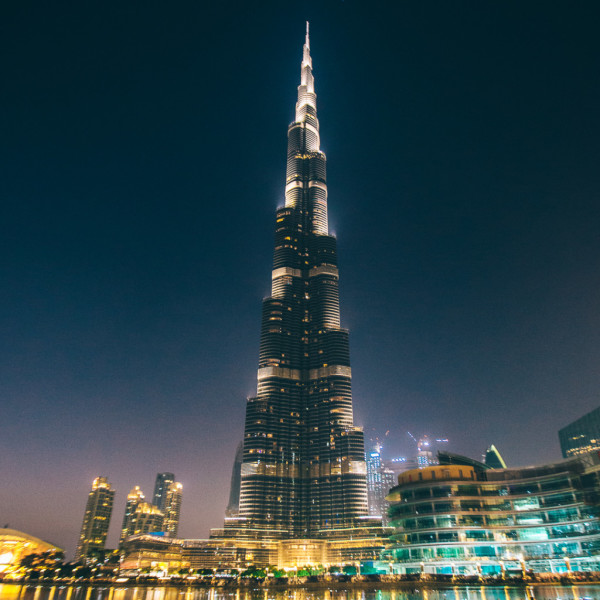 At A Glance
Best time to go: Nov-Feb for cooler months, although winter is peak time and prices soar. Shoulder season is your best bet, avoid summer and Ramadan if possible.
Budget: Let's be fair here, you've got to have some cash to splash, so think mid-high range funds in the bank.
Visas: Australian's don't need any prerequisites or travel documents other than their passport for a less than 30 day jaunt in Dubai. This means hassle-free stopovers.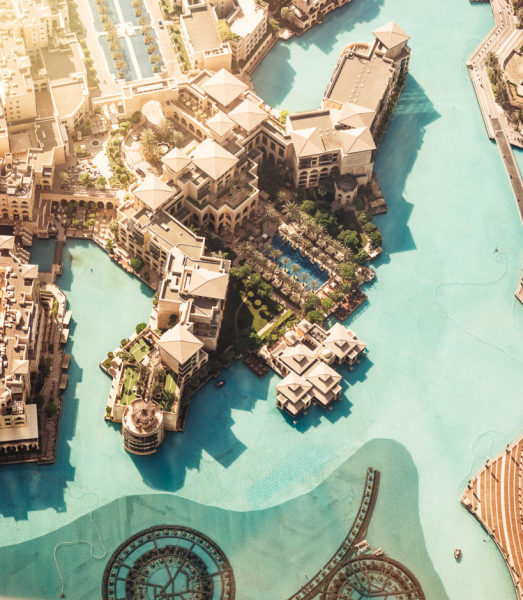 Stay
At The Centre Of It All – Jumeirah Emirates Towers
Situated just off Sheikh Zayed Road, this twin tower establishment is one of the most well appointed business hotels we've ever stayed in. The spacious but quaint rooms are partitioned with half cut walls, the bathrooms are just as big, and the everything about the accommodation screams sophistication without any tacky or pretentious connotations. With Downtown Dubai less than five minutes taxi away, the trade centre around the corner and the Old Town not far, Jumeirah Emirates Towers has nailed the location to a tee.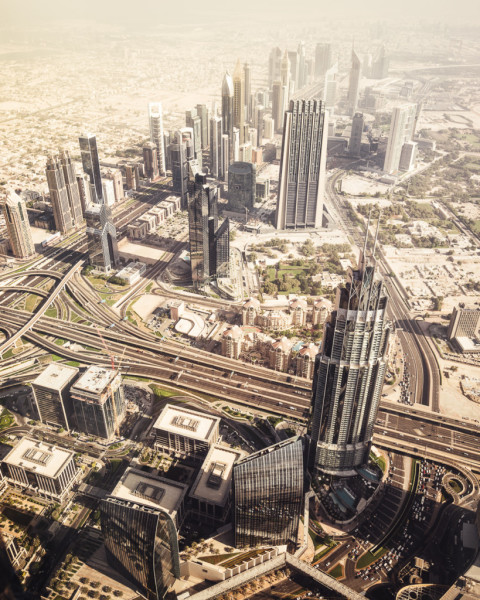 Yes, you read correctly. Only Dubai could boast luxury ski chalets in the centre of the desert. While it may be 40 degrees outside, within the Aspen Ski Chalets of Hotel Kempinski you can sip hot chocolate by a fire as you gaze out over Mall of the Emirates' infamous indoor ski field. Our chalet was more like a three level, three bedroom luxury villa. With a cosy fireplace, epic medieval-style dining table and huge bathtubs in each room, this peculiar anomaly will set you back a cool $7000 AUD or so for the night. Of course there's cheaper alternatives, so start at the bottom and work your way up after you chat budget with your mates.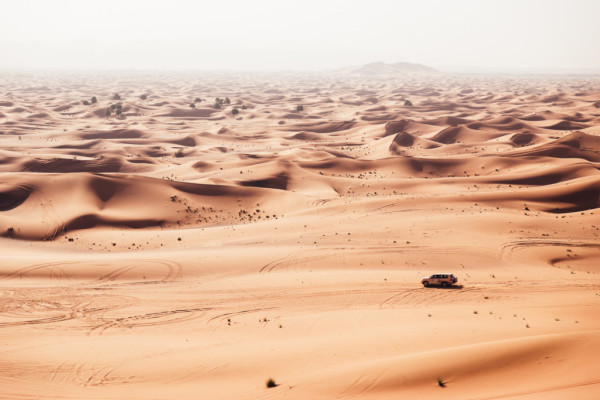 There's something about the allure of Dubai that is synonymous with the desert. Sure, while Aspen Ski Chalets may look unique on the 'gram, an all-inclusive luxury desert experience awaits just 60 minutes from the city. Situated on their own personal section of dunes and desert, Al Maha Resort has an impressive 36 completely separate villas with private infinity pools. You can spend your days moving from the pool to your air-conditioned, tent-style room, get adventurous in Land Cruisers over the dunes, ride camels at sunset, the works. Do as little or as much as you like.
Play
You've seen it take over your social feeds for years now and Dubai is finally your chance to try it. "That jetpack thing" – or Flyboarding, as it is properly known – is one of the most enjoyable ways to escape the heat and not nearly as difficult as you might think. The snowboard-like device strapped to your feet is linked to a Jet Ski, which controls the water pressure. Finding the balance sweet spot during your first few minutes won't take long and be you know it you'll be twisting and diving in the turquoise waters of the Gulf.
---
---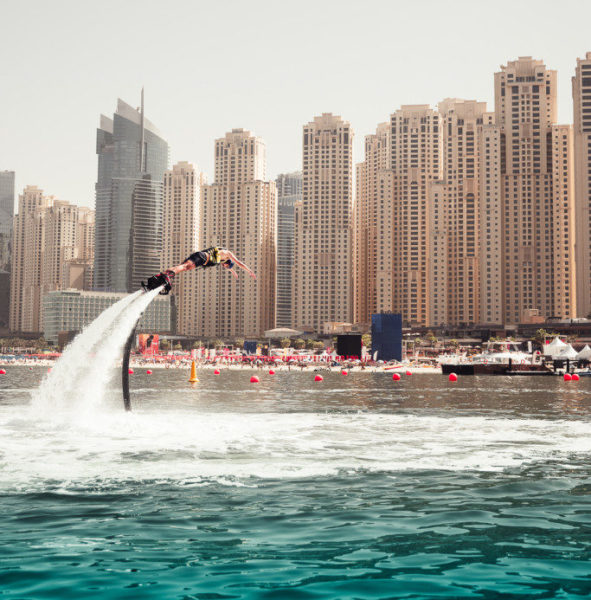 If this doesn't sound like your thing, or you're keen on something a little more fast paced, each of your mates can grab a Jet Ski and hit the bay for an hour of thrashing and whitewash – honestly we forgot how much fun those things can be.
This might be the best stopover travel hack in the city, and none of us had ever heard anything about it at Dubai's elusive Burj Al Arab, Jumeirah. Hype to be believed or not, it sure feels that exclusive when you arrive at the base of the mammoth sail-like structure. It's so exclusive, in fact, that unlike many luxury hotels around the world you can't even get to its lobby. A gated driveway across a medieval moat-style causeway is your golden ticket inside. Only guests and those with dinner or high tea reservations can gain access – or so we thought.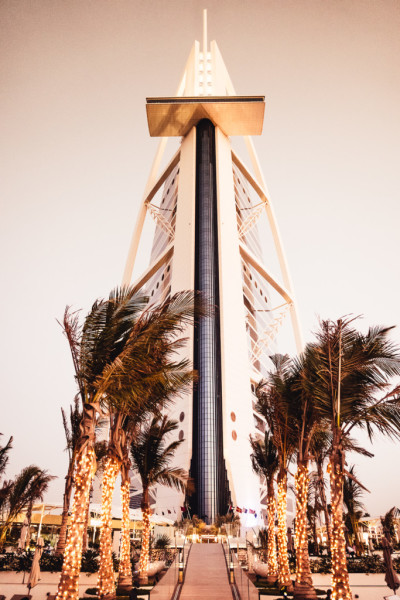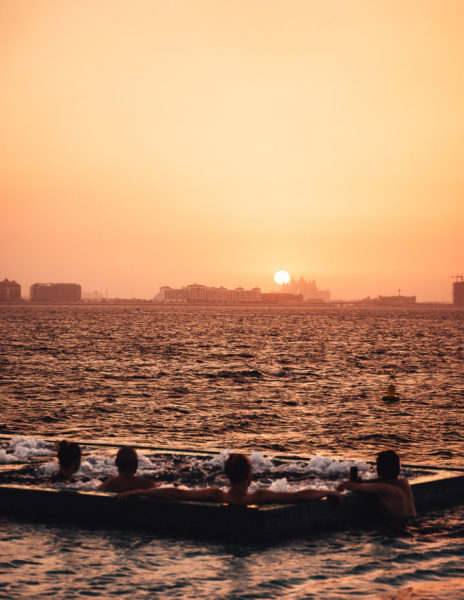 The Burj Al Arab, Jumeirah, as should be expected, boasts a pool club to rival all pool clubs. It's called the Terrace, and while you can't just walk in for a dip, there is another way of experiencing the finest waterfront destination in the city. The Terrace plays host to 24 cabanas that are effectively luxury air conditioned day suites for anyone to enjoy for the right price. As seems to be the recurring theme in Dubai, it's not actually a price that's overly obtrusive. The cabanas are available for hire by non-hotel guests for roughly $630 AUD per day, 8am to 6pm. If you've only got an eight hour layover and would rather not sit in a stuffy airport hotel, a butler service, spa menu, delicious cocktails and the best hotel pool in the city seem like an easy split with mates and a done deal.
Dubai is the Mecca of the luxury yacht scene. While we might not all have a ticket onboard a $300 million floating city, you too can have you own slice of the sea going lifestyle. In the shadow of Dubai Marina's towering residential buildings, you can charter a yacht from companies such as Arabian Explorers, take some drinks out onto the water and spend the day hopping in and out of the ocean. As with most luxury activities in the city, it's not as pricey as you may assume.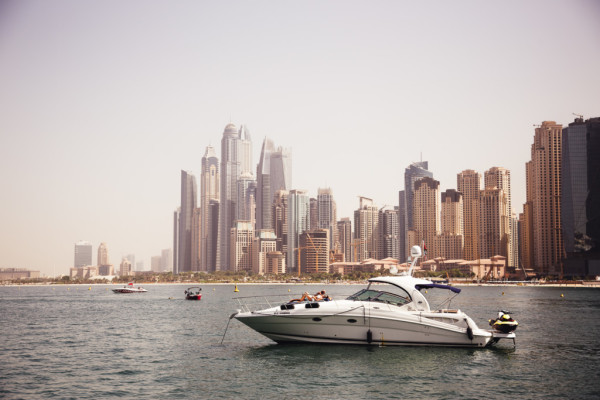 Experience
At The Top Burj Khalifa
You almost can't even fit the whole building in one photo. The best perspective? Looking from the top down. At The Top Experience at Burj Khalifa is a common denominator among most traveller's stopover itineraries in Dubai, although many don't know that a slightly more luxurious experience isn't that far out of reach. The 162 floor building is the world's tallest at a staggering 828 metres high. Most tourists don't venture higher than the 124th floor's observation deck. Little do they know you can pay a little extra to be taken to the 148th floor – the highest outdoor deck in the world – and be treated to complimentary refreshments while you gaze in 360 degree amazement at the entire city. Make sure you book ahead of time.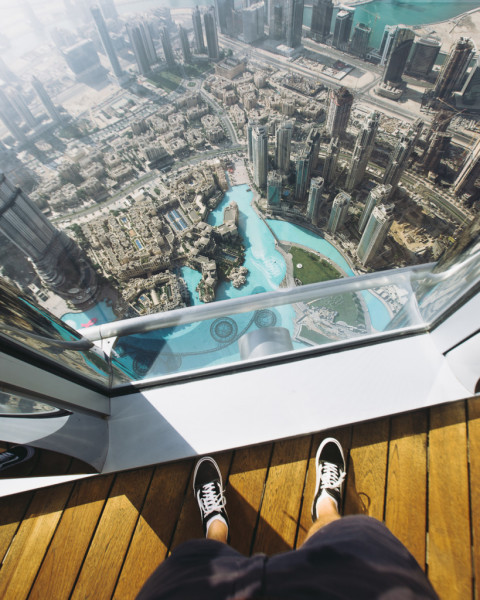 There's bigger and better, then there's Dubai Mall. Nothing much needs to be said of the 1500 shops, 3-storey aquarium, ice skating rink and Emirates A380 Simulator all under the one roof – it pretty much speaks for itself. If shopping is your primary mission while in Dubai, consider staying at The Address Dubai Mall as it boasts direct access from the hotel to accommodate your late night spending spree.
This is predominantly just for show but worth a look-in nonetheless. The immaculate sandstone structures and oriental wooden frames of Souk Madinat, part of the Madinat Jumeirah Resort, sit beautifully on the Jumeirah beachfront and the Burj Al-Arab contrasts nicely against the backdrop. This is the prime spot for your social media snap. If you're after some real old world Dubai, jump in a cab to the gold souks that line Dubai Creek around sunset.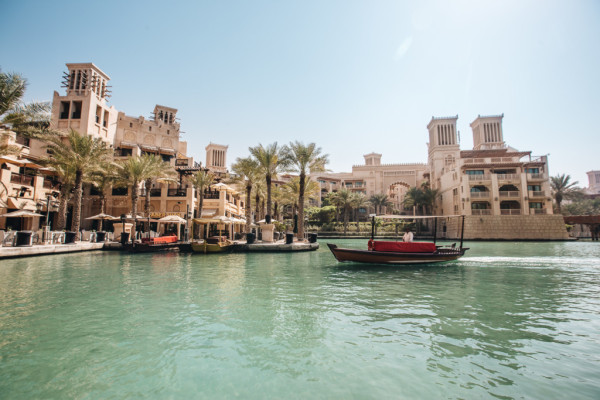 So Dubai
Dubai is a weird and wonderful place, I have no doubt you've gathered this by now. So what else should you do here that perhaps isn't on the tourist map? Here at Boss Hunting we're all about the luxury car scene – and there is no city with a higher concentration of said vehicles in the world than Dubai. Here you can rent a Rolls-Royce for an hour and it won't even break the bank ($200 AUD sounds achievable, right?).
---
---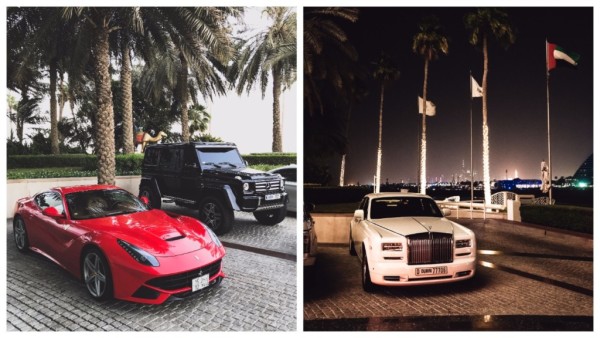 Blissfully ogle the immaculate supercars parked outside almost every mall and hotel you pass by. Ever seen a gold-wrapped Lambo in the flesh? How about a sparkling purple Phantom? Fun fact – look out for the number plates, they're a huge status symbol in Dubai. A fresh cherry-red Ferrari with a five digit plate isn't perceived as even slightly as exclusive as a dirty Range Rover with a two digit plate. These are sometimes worth two or three times the value of the cars they're found on. Any license numbers with single digits are royal family – so keep an eye out, you might be shopping or dining with the Sheikh.