The social stigma around male sex toys may have improved over the past few years but it'd be straight-up naive to claim it no longer exists. The taboo of men talking about their own sexual health is evidently starting to peel off, replaced by a more open-minded and productive discussion on sexual well-being; a conscious effort to move away from the shame and discomfort oft associated with a male sex toy.
Look around online and you'll find various reports of sales of men's sex toys on the rise, especially since the pandemic began in 2020. As a result, brands like Tenga, Arcwave, Fleshlight and Loki have been pushing themselves to offer the best male sex toys possible, across all the typical categories from strokers (AKA, male masturbators) and cock rings to prostate massagers and life-like adult dolls.
And yet the stigma still lingers; talk around sex toys for men is often met by shame from both other men and women, which has quite an insidious effect on not just the individual, but society in general.
---
---
The Best Men's Sex Toys
1. Arcwave Pow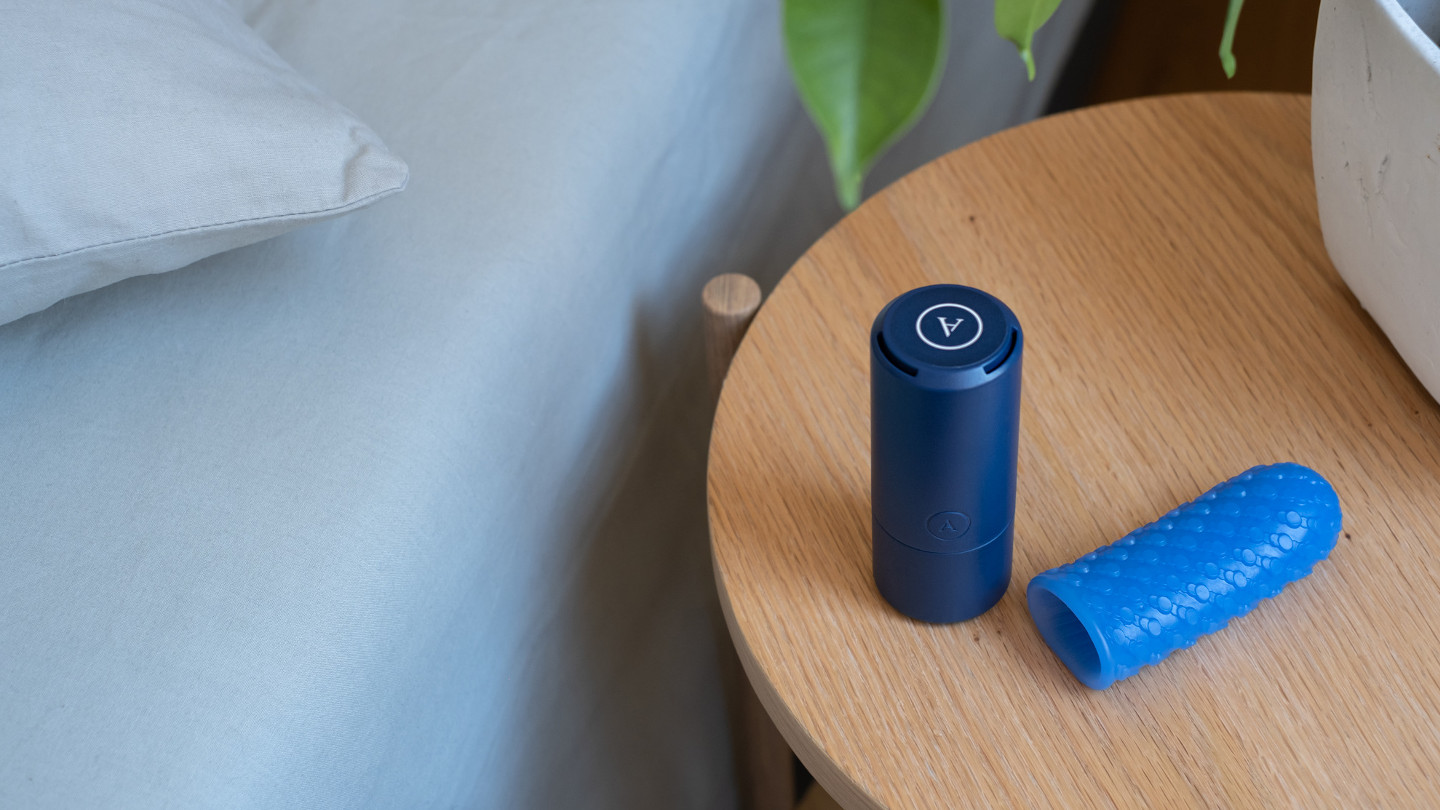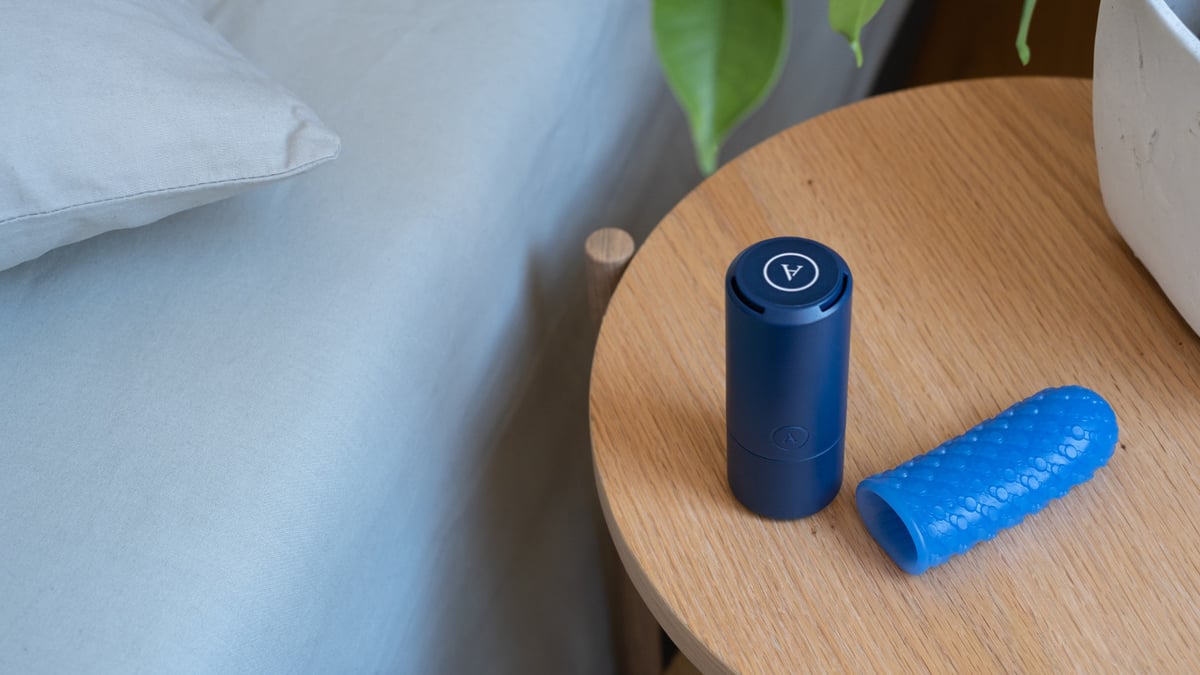 A fairly new stroker from one of the industry's most reliable manufacturers of male masturbation sleeves is the Arcwave Pow. It's a premium manual stroker that has been carefully designed with a textured CleanTech Silicone sleeve and dual entry points.
The silicone sleeve tightens during use while the air pressure release valve helps simulate suction for a better climax.
---
2. Lovehoney Blowmotion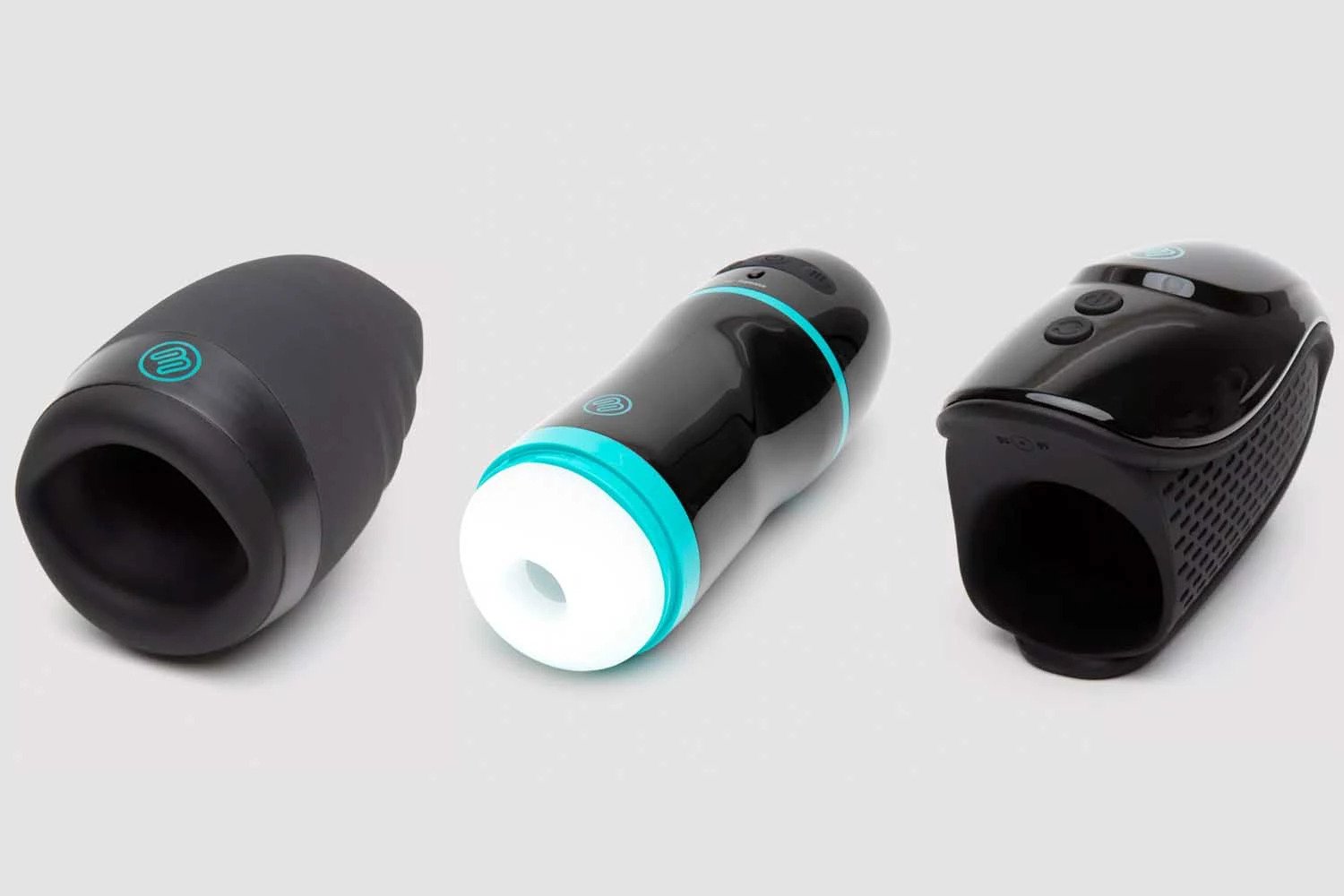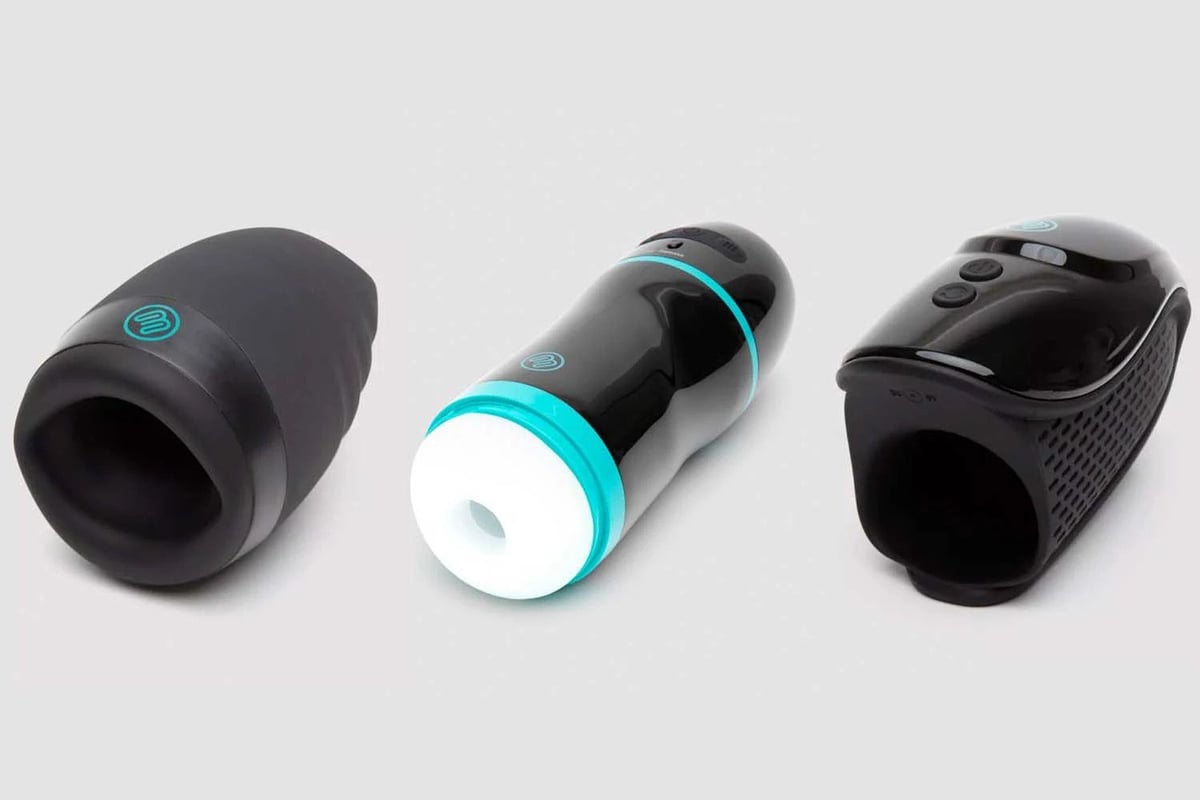 The Blowmotion Warming Vibrating Male Masturbator is one of the most popular products at Lovehoney for a reason. With six vibration patterns and three intensity levels for each, there is plenty of flexibility for the open silicone sleeve to simulate some degree of oral sex.
It works like any other penis head masturbator, in that you don't need to insert your shaft but just rest the tip into the three-inch interior canal, which warms to 40 degrees to help with realism.
---
3. Tenga Flip Hole Male Masturbator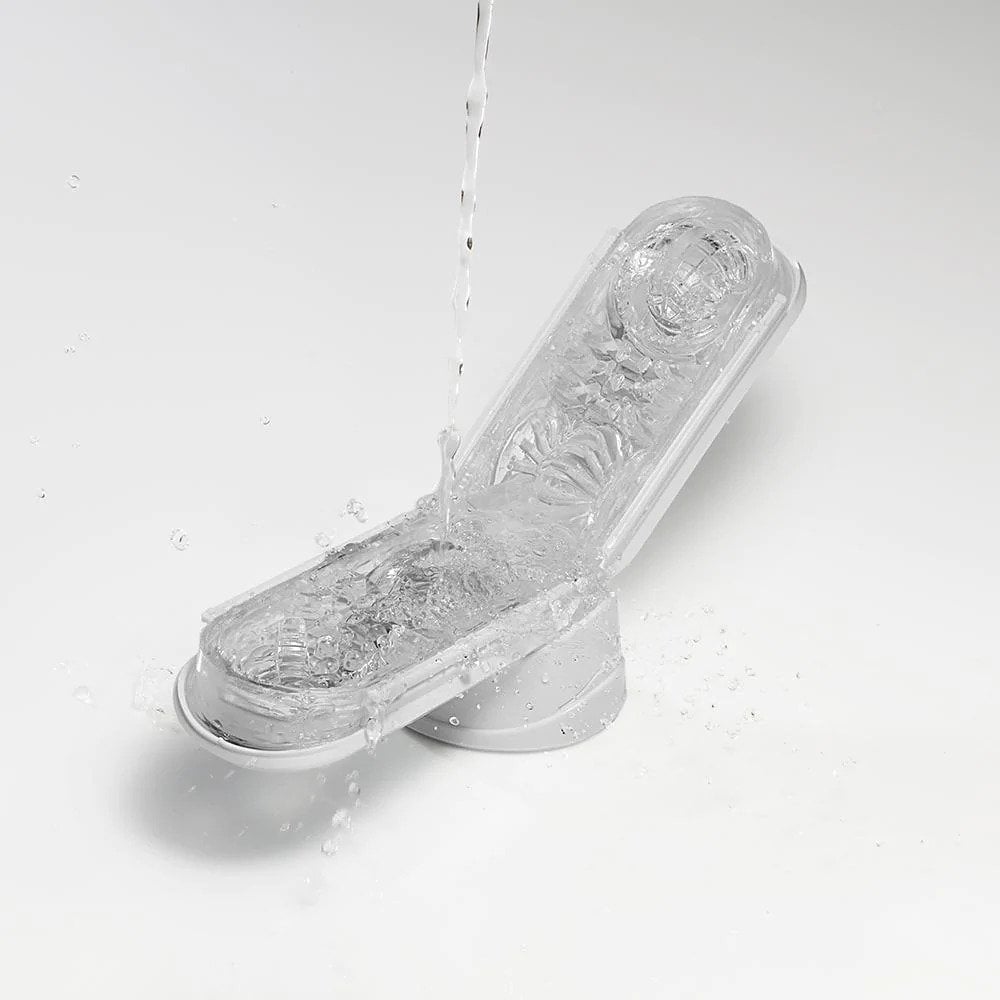 You've surely heard about Tenga even if you only have a passing interest in the sexual wellness industry. The Flip Hole has, for a long time now, been one of the world's most reliable male masturbators and offers enough flexibility to appeal to most men.
The numerous asymmetrical textures and buttons help you adjust the pressure along the shaft, making use of little textured bumps and ridges inside the sleeve to help spark imagination during masturbation.
---
4. Liberator Microfibre Sex Position Wedge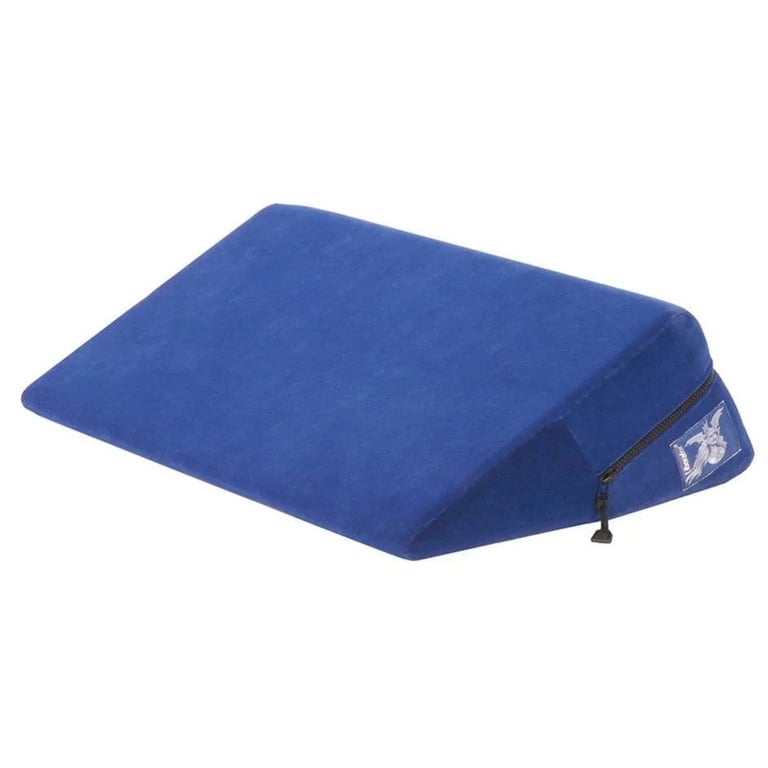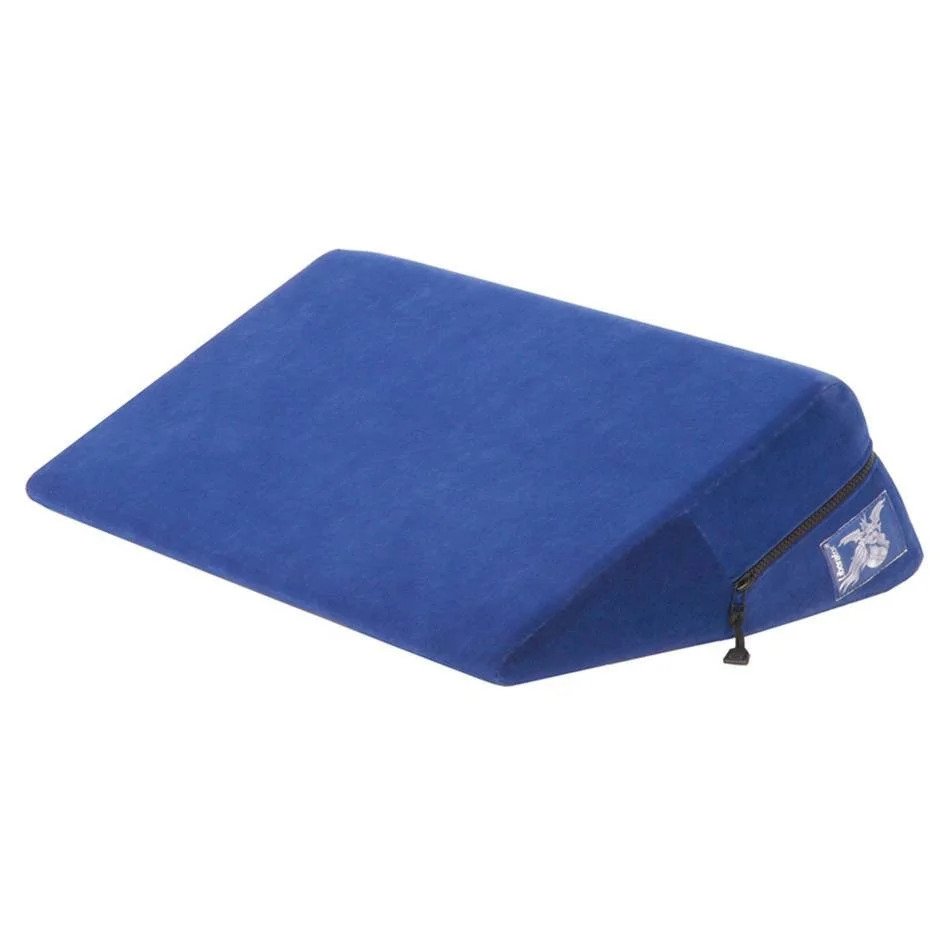 This one is not so much a toy. A sex position wedge is, as Lovehoney ambassador and sex coach Cam Fraser tells me, a "garnish for the erotic menu".
That is, a sex wedge can greatly assist with sexual intercourse because they position the body for more pleasure, whether it's deeper penetration or for elevating your partner's pelvis for precise contact with the clitoris.
Details matter when it comes to sex so while this isn't so much a toy, it's an enhancer to couple's play. And after all, that's what toys are: specific devices designed to enhance sexual pleasure.
---
5. Fleshlight Flight Pilot Male Masturbator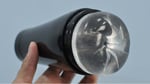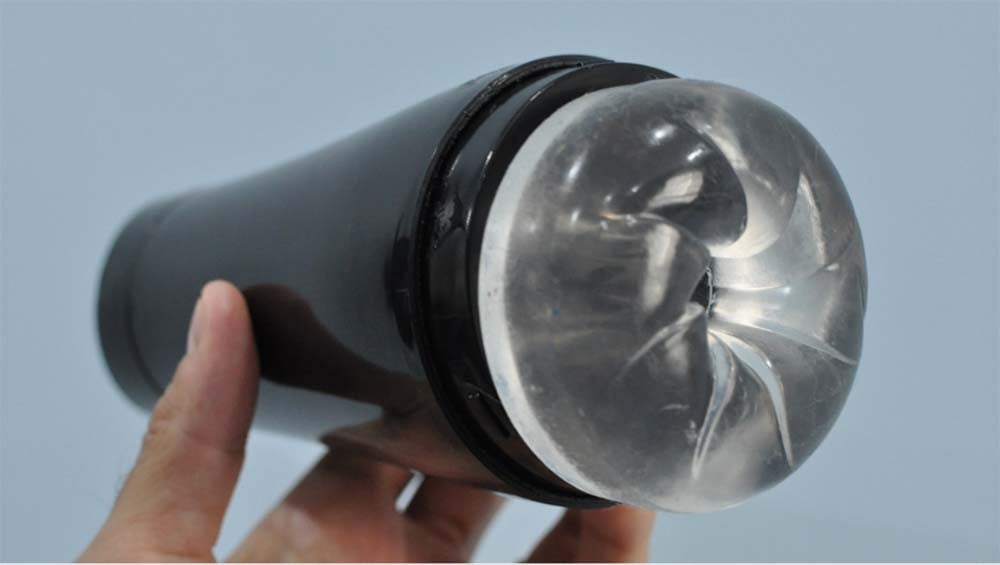 One of the most reviewed male masturbators on Lovehoney is the Fleshlight Flight Pilot Male Masturbator.
If this list is very sleeve-heavy, it's because these silicone toys are invariably the most reliable male sex toys as they are easy to clean, store, and use. The Pilot is no different, but it's super discreet and comes with a real-feel 6.5-inch sleeve that focuses pleasure on the entire shaft.
The kicker here is the easy-to-use twist base which lets you control the level of suction inside the sleeve but there are also separately-sold mounts you can use to mount the masturbator to a wall or shower if you want to go hands-free.
---
6. Dirty Talk Interactive Realistic Vagina and Ass Masturbator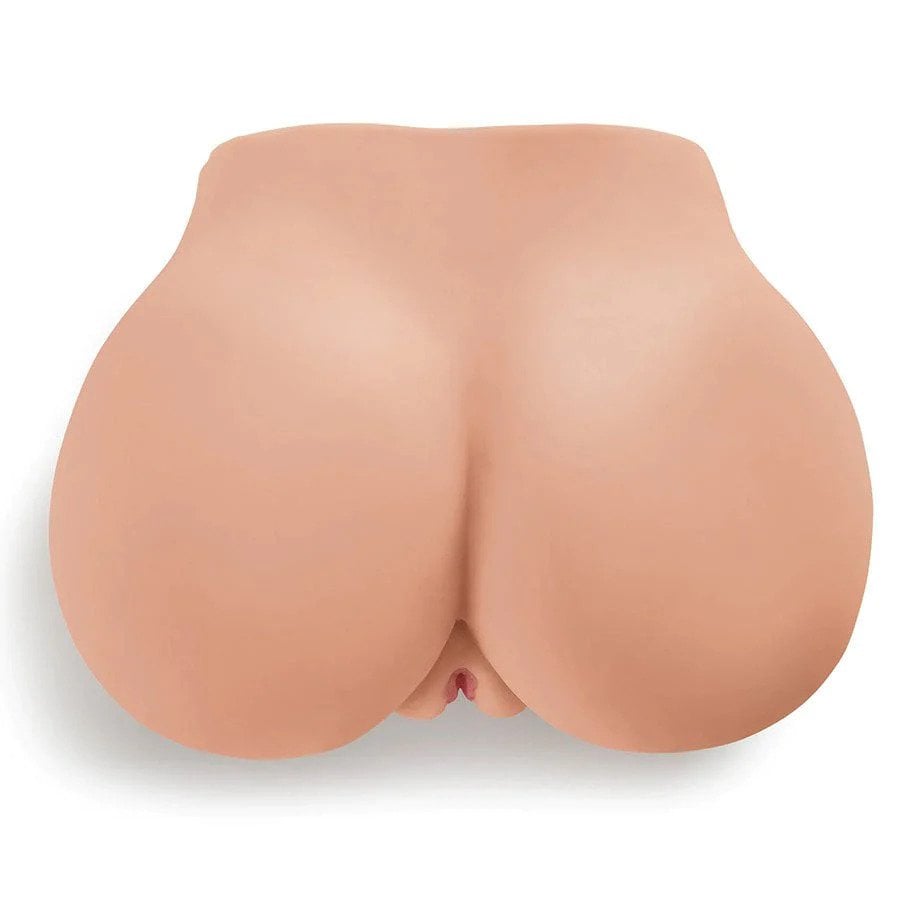 While not at all discreet, this 7 kg vagina and ass masturbator is a hands-free male sleeve that's motion activated and shaped like a woman bending over. Aside from the heft behind it, there's a chargeable speaker that throws up standard dirty talk to respond to your thrusts. Importantly, it doesn't sound like siri.
Due to the rather deep and tight entry, it's a bit more difficult to clean this expensive male masturbator, but it also ships with toy cleaner to make the process a bit easier.
---
7. THRUST Pro Elite Alicia Realistic Vagina, Ass and Tits Masturbator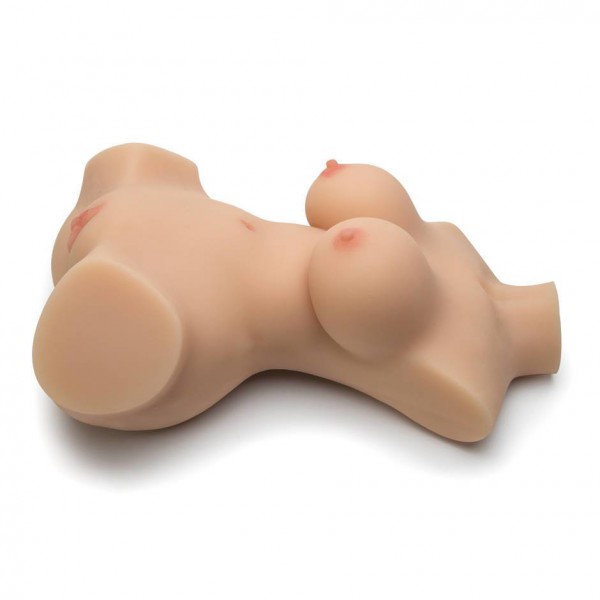 Sex dolls are an interesting one. They are usually the prime target for the stigma against male sex toys and in popular culture have been associated with a lot of shame. Yet they are still one of the most popular categories for male sex toys.
Alicia is one of the better-known ones. At 7.5 kg, this hefty doll offers a lifelike feel and textured vagina and ass to stimulate the penis as much as the imagination. It's particularly valuable for edging, which helps with stamina and lasting longer in bed.
Basically, it's like the vagina and ass masturbator above but with breasts and a torso.
---
8. Loki Wave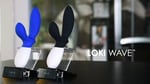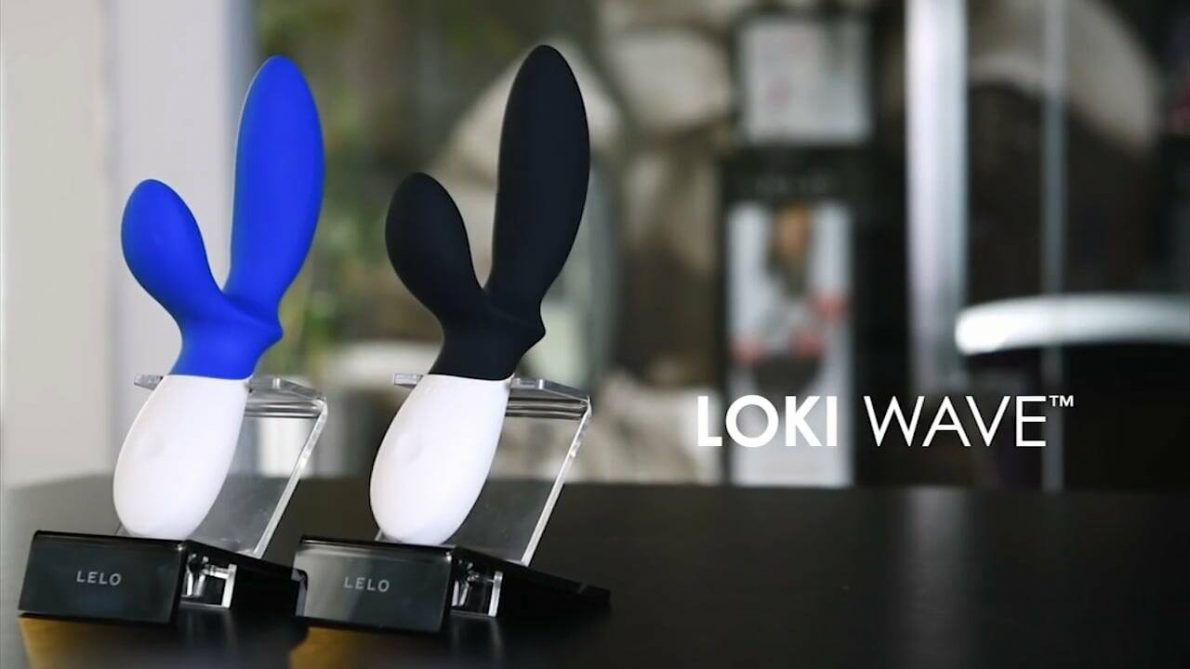 You can't experiment with male sex toys without paying special attention to the perineum. The Loki Wave was designed to acknowledge that area, presenting as a prostate toy so men can stimulate their P-spot while also stroking the perineum – the area between the anus and testicles – to heighten pleasure.
Ten stimulation settings make this luxury prostate massager from Lelo one of the better ones, and reviews regularly praise this as one of the best sex toys ever made.
---
9. Lovehoney Juno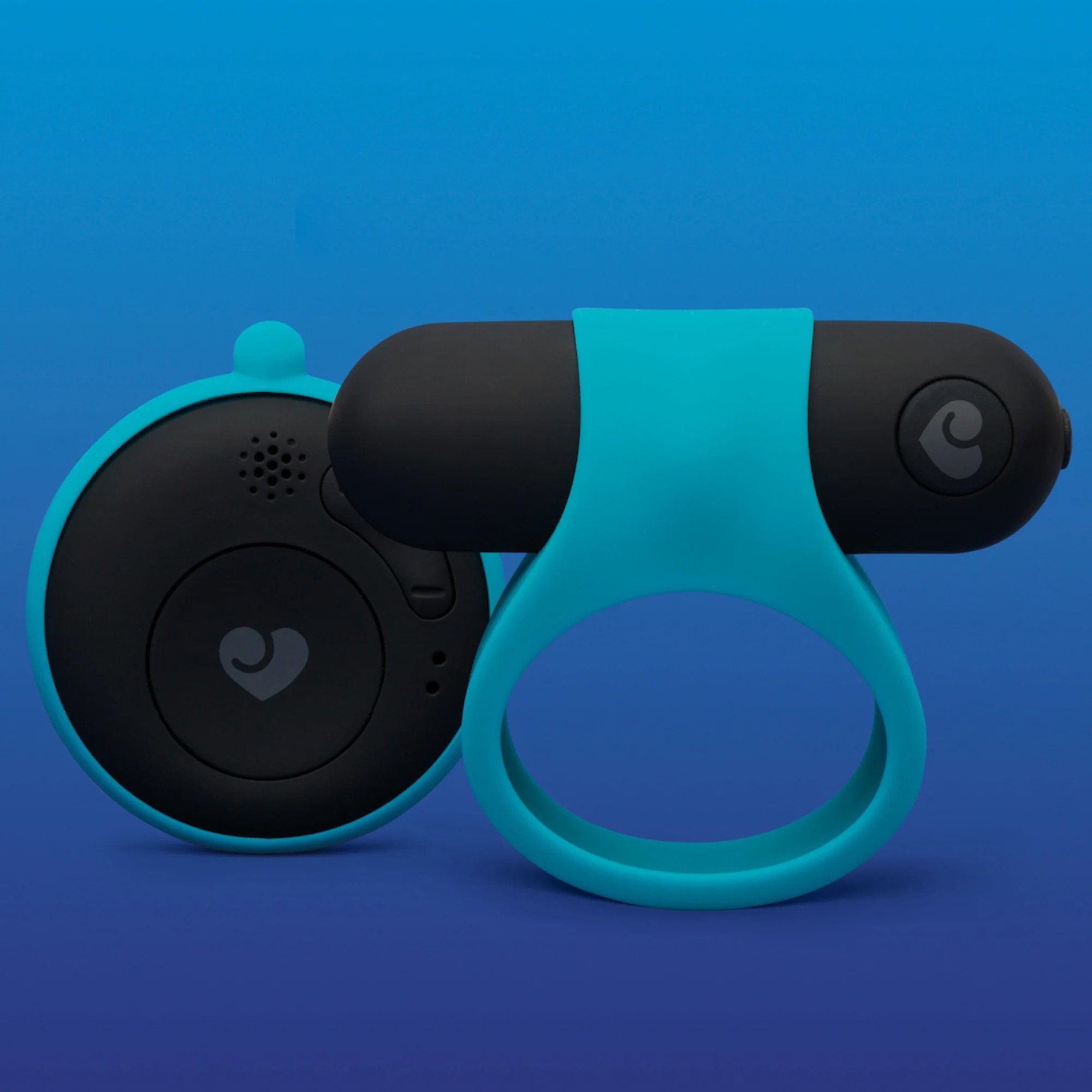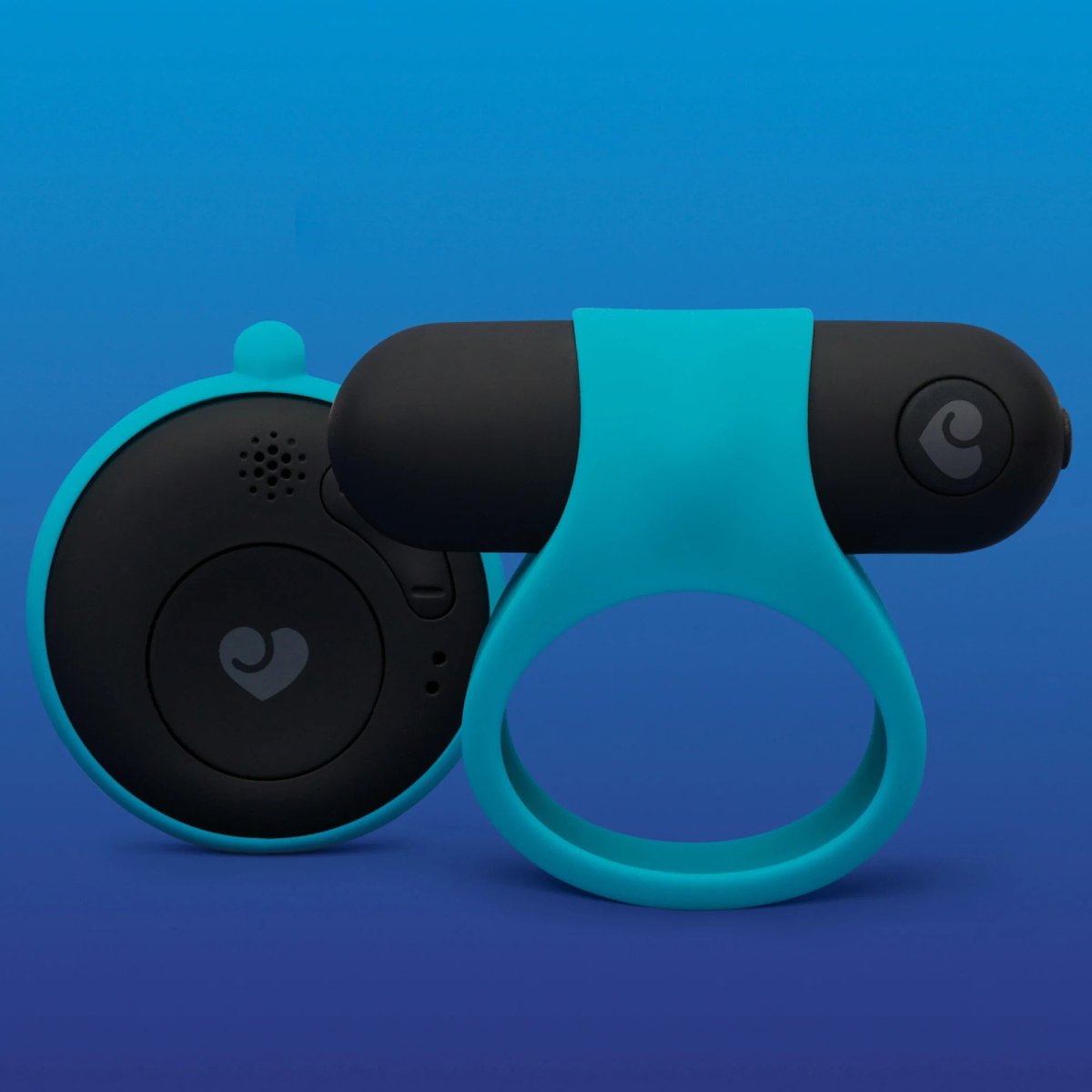 The Lovehoney Juno Rechargeable Music-Activated Vibrating Love Ring – sex toy manufacturers love their literal product names – is a great example of a sex toy for men that can also be used as a couple's toy.
The USB-rechargeable toy is just simply a vibrating cock ring that's activated by music with a removable bullet vibrator that can be used externally. As with all cock rings, the idea is to improve your erection's stamina and also keep blood in the penis to improve sensation. Add music-induced vibrations to that and you can see why it's such a popular product. Just throw on some D'Angelo or Darude and you'll be in Cloud Nine in no time.
---
10. Agent Provocateur X Lovehoney The Two-Step Vibrating Silicone Ring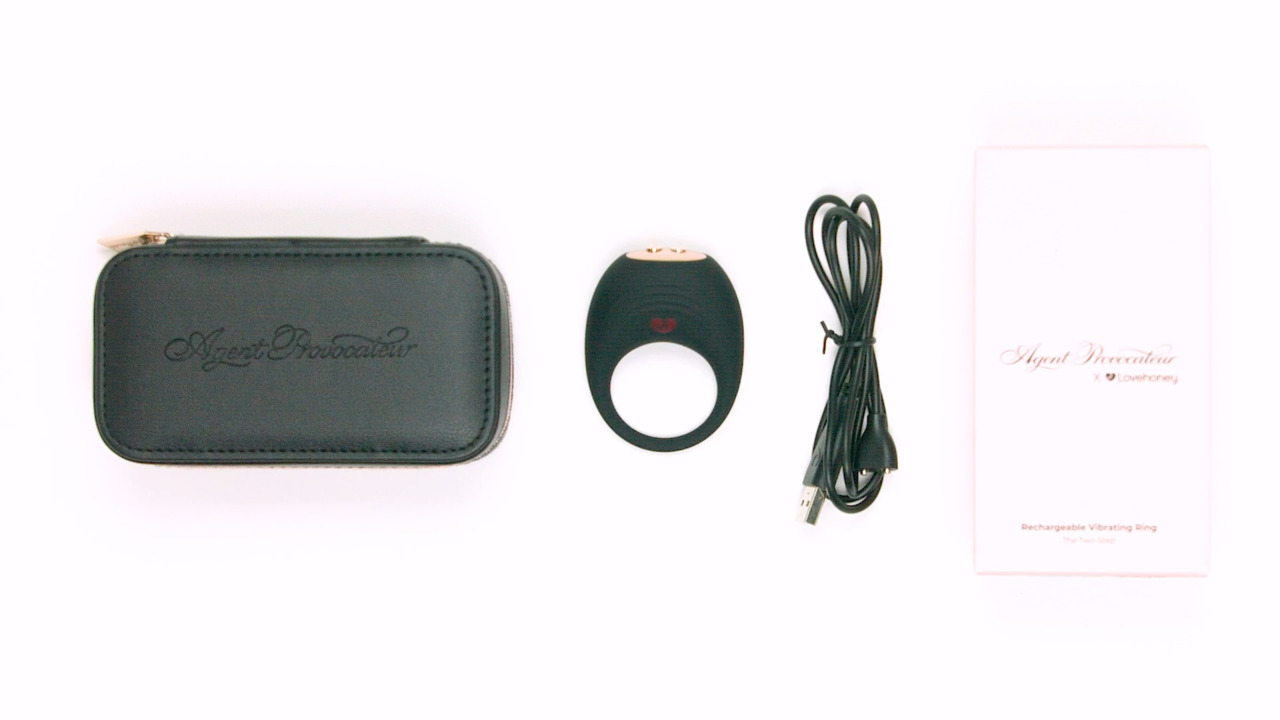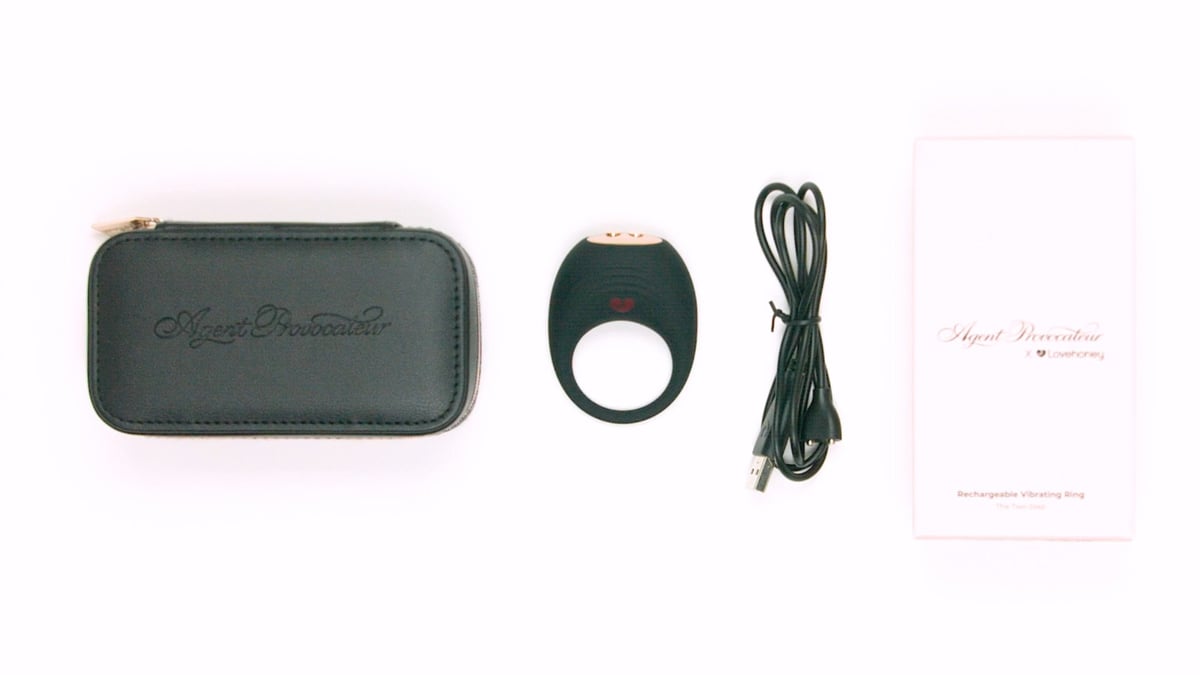 Like the Juno listed above, this is more than just a cock ring. Created by Agent Provocateur in collaboration with Lovehoney, this two-step vibrating cock ring is versatile, easy to use and perfect for fellas who want to maintain a stronger erection while they are masturbating or during partner play. The real kicker here is that the cock ring features 10 vibration modes to add extra stimulation.
---
11. Arcwave Ion Pleasure Air Smart Silence Male Masturbator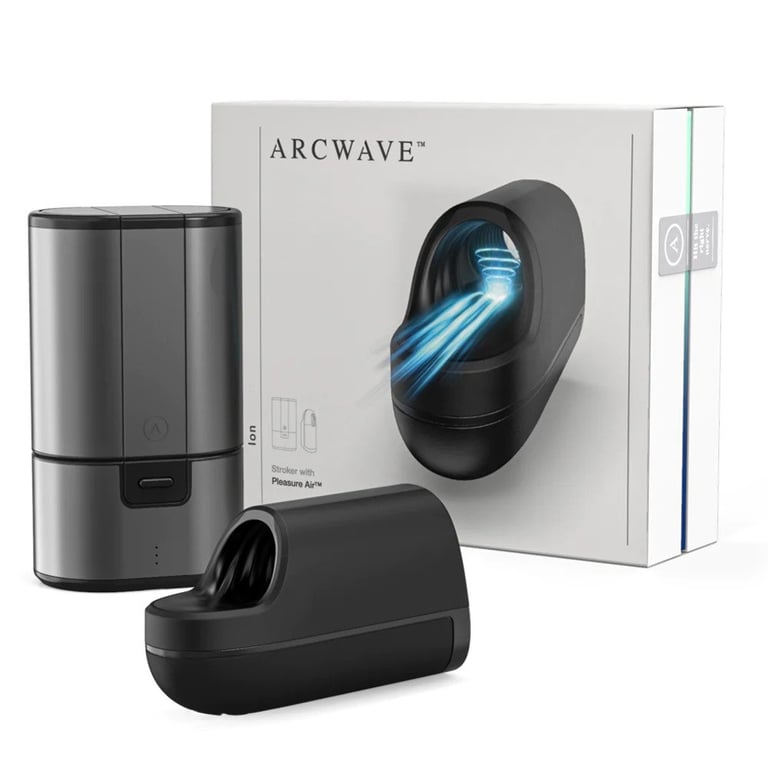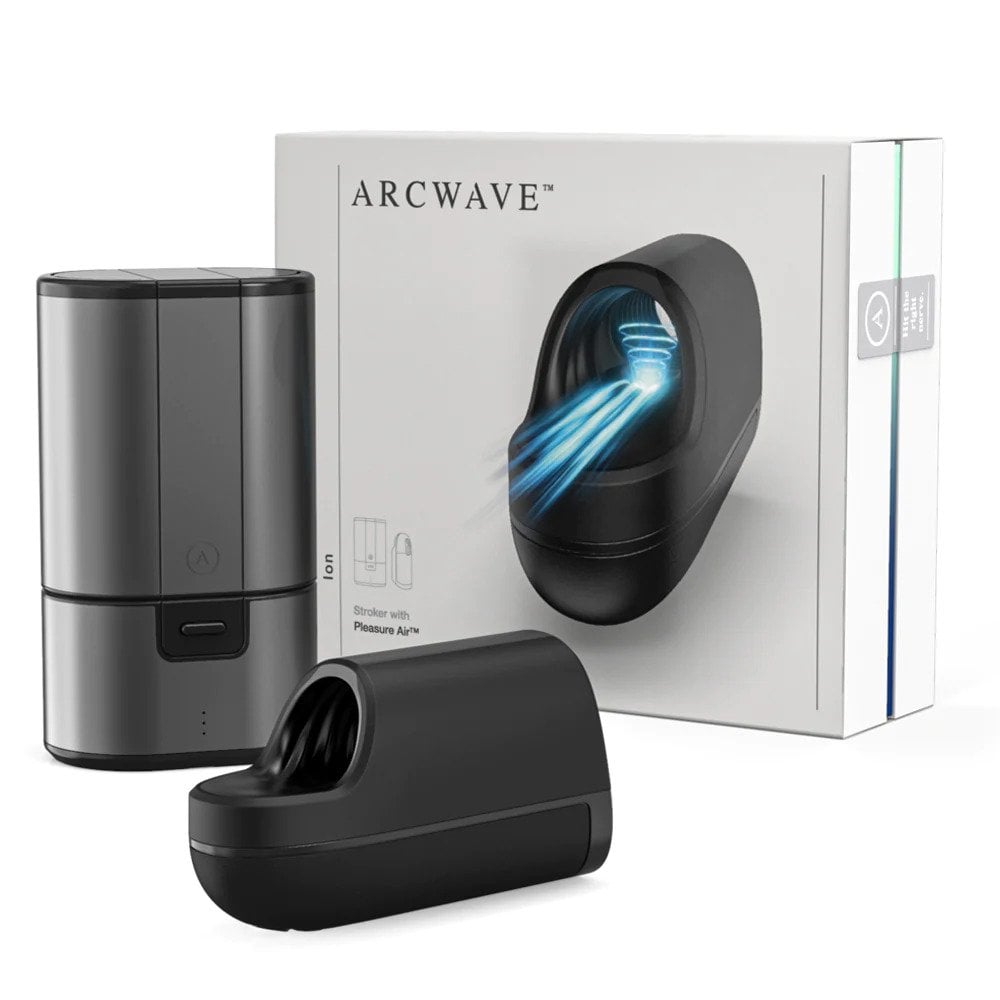 Using the same Pleasure Air technology used in some of the world's most popular clitoral stimulators, this device from Arcwave targets the very sensitive nerve ending located on the frenulum (the underside of your penis near your scrotum). With eight different intensity levels, it's one of the most conceptual male sex toys out there with scope for much better orgasms given you're stimulating more parts of the penis at once.
---
Types Of Male Sex Toys
Masturbation Sleeve
The humble masturbation sleeve is the most common type of male sex toy and you'd usually see them referred to as "pocket pussies" or male masturbators. This is where the famous Fleshlight would fall, which should give you a good idea of what constitutes a masturbation sleeve.
Essentially, they are mostly tube-like devices that you simply insert your penis into after you lube them up. The inside, or sleeve, is typically textured in many different ways to try and recreate what your partner would feel like. Once it's wrapped around your piece it's simply a matter of stroking.
A Masturbation Sleeve is always going to be the most accessible and popular male sex toy out there. More popular than prostate toys and anal toys, given it's based on the feeling of penetrative sex.
The big benefit here isn't just that a masturbation sleeve can stimulate your imagination via your shaft, but it can also give you some good stamina training. Men often use masturbation sleeves to practice edging (bringing yourself to the brink of orgasm and stopping just in time to extend the session), which has a better effect on performance during couple play.
---
Prostate massagers
This is fairly self-explanatory. A prostate massager is all about prostate stimulation, reaching the male G-spot through anal play to help get it all those nerve endings. Invest in a great prostate massager (and a good sex toy cleaner) and you'll be well on your way to giving yourself an easy prostate orgasm.
Also known as the P-spot, the prostate – about two inches inside the anus – is important to pay attention to because the stimulation of this gland can induce intense and more well-rounded orgasms in men.
This is also why a butt plug or some anal beads are popular in this category, where an anal toy can help further pleasure for men whether or not they are typically into butt stuff and prostate play.
---
Cock rings
Aside from pocket pussies, cock rings are probably the most well-known and used of male sex toys. That's due to a variety of reasons, one which is that clean-up of the toy is easy and quick.
You wear the cock ring usually around the base of your penis and it has been designed with limit blood flow from the penis, keeping blood in and around the shaft for bigger, longer-lasting erections.
In recent years, the vibrating cock ring has taken on prominence. They work similarly to cock rings but have also been calibrated to vibrate in sync with whatever music you're listening to. Throw on Darude 'Sandstorm' and you've got yourself a party.
---
Adult Dolls
Japanese body pillow jokes aside, life-like adult dolls are serious business in the sex toy industry. These dolls usually take masturbation sleeves a bit further by providing a doll that attempts to replicate what a vagina, mouth and anus would feel like. They can either be full-body or just a specific part of the body such as the ass masturbator included on this list of the best sex toys for men.
---
Couples' Toys
Last but not least, couples toys. One of the biggest benefits of using a male sex toy is that you can explore what you like and take that discovery into a sexual relationship. Constantly introducing new ways to up your pleasure is not only going to make you perform better, but it'll take a lot of the stress out of sex.
Knowing how to navigate pleasure properly should also make selfish lovers a bit more giving in bed, thereby making the overall sex much more enjoyable for all parties involved.
Couple toys, then, are aimed at getting both people involved in play.
A good example is the We-Vibe Sync which can be controlled remotely by the partner while the woman wears it on her clit externally and internally, giving the guy input over when G-spot and clitoral stimulation occurs. Another is using cock rings during oral sex for more stimulation, which is common and encouraged.
---
How Boss Hunting Chose This List Of Best Male Sex Toys
Online reviews and asking various sex experts, including Lovehoney ambassador Cam Fraser. Those were the primary methodologies I used to help curate this list of the best male sex toys, which should give you a good scope of what's out there and why these sex toys are worth using.
---
Benefits Of Using Sex Toys For Men
Guilt and shame are the two biggest factors that sabotage our sexual relationships and those underlying feelings are often built from how we relate to ourselves. As such, male sex toys aren't just pleasurable and a good way to explore your personal preferences before taking them into a sexual relationship, but confer numerous health benefits that help improve sex lives either during solo or partner play.
And a healthy sex life, in turn, has even more well-being benefits that can positively impact every aspect of our day-to-day, from work to sleep. There's really no downside here, as long as you've chosen the right sex toy for you and your personal tastes. Remember, it's all about stimulating your imagination and experimenting with different nuances, sensations, textures and vibrations.
Sex toys use texture to tease the imagination and elevate either any self-love session or provide something new to introduce to couple play. After all, multisensory is always best, so if you can add a bit of tactility to the equation by whatever means, why wouldn't you?
Men pride themselves on being great in bed, whether they are or not. And that often requires more than scrolling through Pornhub and thinking you've got what it takes to be the next Lexington Steele or Johnny Sins.
A man who has explored himself and knows what he likes is always going to bring more into a sexual dynamic and the easiest way to inch closer toward becoming that kind of man is by mixing it up with male sex toys.
There should be no shame attached to sexual pleasure, as long as it's consensual. Sex toys help dust off some of that pent-up shame and the pleasure derived from experimenting with sex toys for men pushes against the stigma.
What stigma is that? Well, there's still a wide cultural belief about men who use sex toys. The optimal man is seen as someone who can get penetrative sex whenever he pleases, so it would follow that a man who "has" to use sex toys for pleasure is not optimal. That attitude builds shame, which is layered on by other unfair judgments, usually driven by labels like "creepy," "seedy," and "pervert."
Shame and stigma lead to repression which can, in turn, lead to all types of societal ills and, on an individual level, unhealthy sexual development. If you think of it from that angle, then male sex toys and discussion around them hold great importance for how we talk about sex.
---
How To Clean Sex Toys
Your best bet at cleaning your sex toy is to invest in a proper sex toy cleaner. There are plenty online and comes as sprays. You simply spray the cleaner on any ridges and openings after washing thoroughly or wiping with a damp cloth.
Next comes air-drying your toy, and if you share your living space with someone this is where things can get a bit awkward. It goes without saying but don't leave it drying in any shared bathrooms.
---
Where To Store Sex Toys
Cases or boxes are good but most premium sex toys will come with a drawstring bag so you can safely store the sex toy and keep it in optimal shape for re-use. Toys made of silicone, rubber or latex don't necessarily play well with each other, so if you have multiple sex toys it's not advisable to just store them all together without some fabric separating them.
---
What Kind Of Male Sex Toy Should I Buy?
Of course, that depends on what is most pleasurable to you. The entire idea behind male sex toys is to reiterate that you don't get to choose what's pleasurable for another person, and they don't get to choose what's pleasurable for you. A good male sex toy will help you find out exactly what's pleasurable to you so you can bring that into a sexual relationship.
You'll also need to consider what you're using the sex toy for. If it's to improve performance in bed, then a fleshlight or male masturbator is good because it helps you practice edging which improves stamina.
---
Top Rated Male Sex Toys – Frequently Asked Questions
What types of males sex toys are there?
There is not just any one type of male sex toy. From male masturbation sleeves to cock rings, there are plenty of categories of male sex toys. Some of the most popular male sex toys are masturbation sleeves and prostate stimulators.
How do I clean male sex toys?
The easiest way to clean a male sex toy to prevent infections is to buy a sex toy cleaner and spray it on after washing thoroughly and leaving it to air-dry.