Securing the conversion is a fine art. And what do we mean by that?
Converting a little back and forth banter online into a face-to-face date requires some very precise moves.
But to get to this point, firstly, you need to push through the fatigue of selecting your match from a sea of mismatched floating heads (no body shots?), only body shots (no heads?), and Snapchat puppy filters.
---
---
Then, after crafting an opening message, extending the olive branch, and finally dropping your phone number, you eventually go all-in and ask them out for a drink. All the while delicately balancing the chase with not scaring them off and somehow keeping the ghosting to a minimum.
On top of all of that, add the looming hype surrounding February 14th to your psyche, and you've got an absolute recipe for disaster on your hands. You double message. You come on too strong.
You're desperate – and it shows.
The trick for swiping singles this Valentine's Day is to just ignore the fact, and go about the apps the way you always go about them.
But, if that way doesn't seem to work for you either, then the key is to approach it like this; cover all bases and adhere to the points below.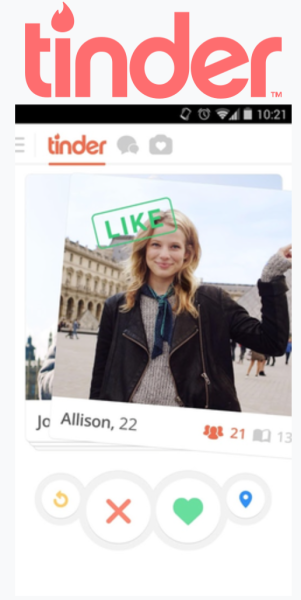 Your Choice Of Photos
Lead with your best foot forward. It's absolutely unacceptable in a world where we all have 'portrait mode' to have outdated pictures.
A fantastic first picture – and a variety of supporting pictures – will eventually set the scene for how women will expect you to turn up looking on the night.
---
---
Comparing you to how truthful you were in your pics will basically determine how the date night will go.
RELATED: Your Complete Guide To Building An Dating Profile
Your Bio
Get your head out of Reddit. We don't care about your doctored Uber rating, your list of ultimatums is not endearing, and if you are really a 'sapiosexual,' would you be spending your time on the hot-or-not world of dating apps?
Succinctly say what you're about, or drop a line in about a funny travel story or a witty observation. It should be upbeat and positive. Rogue comma or grammar mistakes can burn. Just read it over and don't try to be someone you're not.
Your Attitude
If you tell yourself you're going to be alone on Valentine's Day, or that dating apps don't work for you, you probably will be alone, and they probably won't work. This is purely confirmation bias and neuroscience spelt out for you.
Our brain chooses what we look for based on what we tell it to look for. Reframe the self-talk to something positive, so you don't keep missing out on opportunities or encounters that could be right in front of you – both on or off the apps.
Your Tactics
Reel it in. Chicks are more vigilant with their right swipes. If you come up as her match, she is probably fairly keen. Don't let it decompose in your queue while you addictively continue swiping, looking for something better.
Helen Fisher, chief scientific advisor for Match Group (which owns Tinder), says our brains can literally only handle 5-9 matches at once before cognitive overload.
---
---
Invest more deeply in the few matches that come through at a time. Only if you hit dead ends within your batch should you go back and swipe for more.
Your Intentions
Even a note on your phone with a few dot points can help you work out what kind of things you're looking for. We're all at different stages in our dating lives, and there's no point embarking on a path that you knew from the start was a dead end.
Picture the kind of outcome you want from dating, over what you see at face value. There's no need to be all altruistic and swipe on people you're mildly attracted to, but rather be mindful of what their overall vibe is and how it might align with yours.
Your Chat
Everyone has different intentions for being on the app. But if you ask a woman what they want from the app – straight off the bat – this tells us you either want something casual or, from a slightly strange personal experience, you want to hear about our other dates because it turns you on. (Honestly, you can't make this up, I've had it all).
Chat should be easy and organic. Try to mirror the level of enthusiasm you're getting. If they write essays to you, write essays back. It's rude if you ask us a three-word question with missing letters that will require a far more comprehensive response from us.
Don't respond to our thoughtful questions with one emoji.
Your Timing
Play games and you're going to get a player. The biggest magnet between aloof guys that are too cool are needy and overly anxious-to-impress girls. At the same time, if you play too needy and too anxious, you will attract people who get a thrill from keeping you at arm's length.
This is all based on Attachment Theory. Sure, desire is rooted in a bit of mystery and chase, but we are all connected to our phones, all the time. Be respectful. Especially if you have changed your mind and are no longer interested.
---
---
Your Pre-Date Routine
Once you've set up the date (and hopefully it is within a few days), you don't need to incessantly message to keep the momentum. Too much pre-date chat will work against you. And please steer clear of their social media. If you haven't swapped socials with us, and we see you've seen our story, we assume you will 'Joe Goldberg' us. That's the stalker guy from that Netflix show 'YOU'. Yeah, don't be like Joe.
Working out what you want and doing it with the right approach will eventually attract the right kind of people.
Besides, if you do miss sharing Valentine's Day eve with someone special, you might still make Valentine's Day's lesser-known, but arguably more important cousin – Steak and Blow Job Day on March 14.
Godspeed.
Now, read what a girl's group chat revealed about men's outfit choices on first dates.