As time goes on, you often can't help but feel nostalgic for yesterday. When times were simpler. When it was all about those antiquated touches. Maybe even when happiness didn't seem so abstract of a concept (No? Just me? OK). But every now and then, you comes across modern day "relics" that hark back to those glory days and make everything feel alright for just a moment – like the Planet Computers' Astro Slide 5G Transformer.
This is it. The duality of technology. Modern day functionality. Analogue design. The Astro Slide smartphone slash pocket computer hybrid not only pays tribute to the Sidekick or, indeed, the humble Blackberry – it's also the first 5G device with a keyboard. Call me a sucker for gimmicks but from an aesthetic stand point… its already got my money.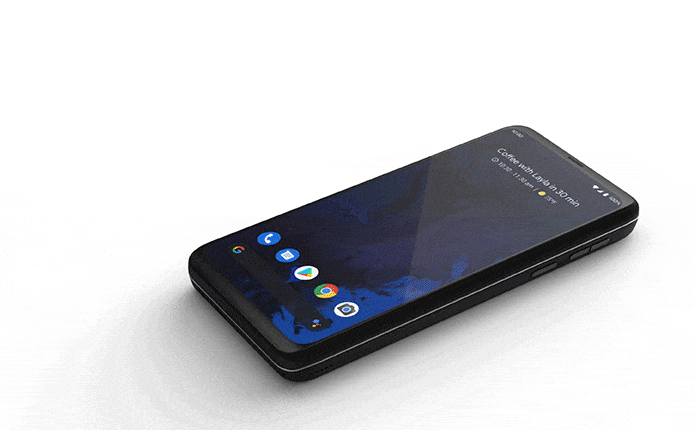 What you see before you is the work of the revolutionary RockUp™ slider hinge. Thereby introducing the versatility of having both smartphone and miniature laptop, complete with 6.53″ touchscreen and Planet's signature tactile backlit keyboard. The selling points, however, don't just end there.
---
---
In terms of actual function, the Astro Slide 5G Transformer features:
a high-resolution 48MP camera
a 4,000mAh Li-Ion battery
a minimum of 6GB RAM and 128GB flash storage
8 CPU cores, 9 GPU cores, 9 APU cores
Android 10 with Linux OS support (multi-boot option)
Dual Sim and MicroSD slots
and much more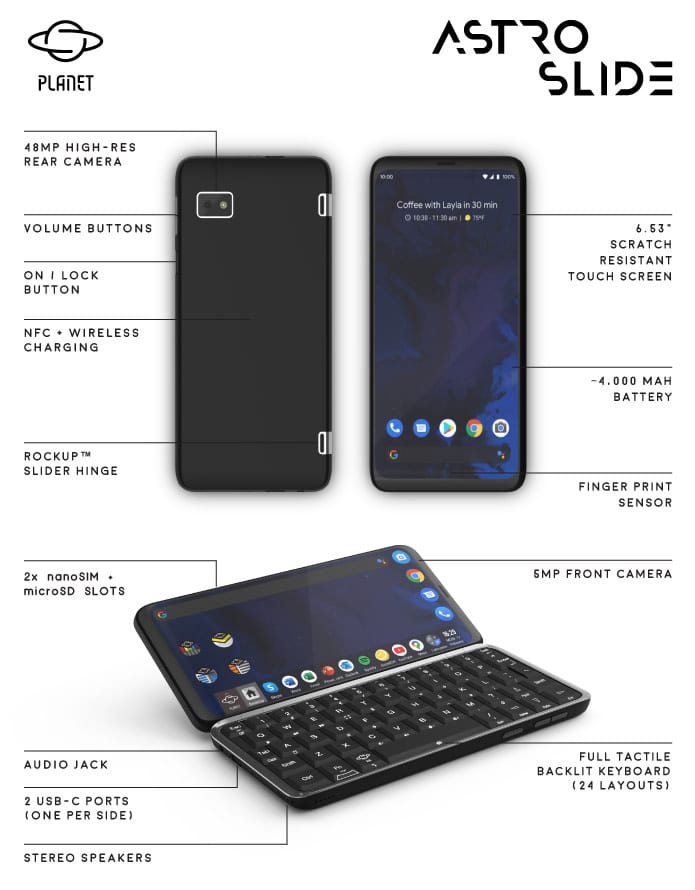 Yet another noteworthy attraction of Planet Computer's latest flagship is just how strong its connectivity promises to be. According to the company's own description:
"We are fully embracing the power of 5G and Wi-Fi 6, and we decided to go "all in" – we opted for the fastest 5G processor available, providing the ultimate 5G experience on the Astro."
Reportedly, the Astro Slide 5G Transformer will be capable of locking 4.7GB/s download and 2.5GB/s upload speeds. Yes – we really can have it all.
Astro Slide Features from Planet Computers on Vimeo.
To find out more about Planet Computers' Astro Slide 5G Transformer smartphone/pocket computer hybrid – and even pre-order one for yourself – head over to their official Indiegogo page here.