When setting up the ultimate home theatre, it's easy to run severely over budget. Peripherals can often cost thousands on top of the actual TV itself, especially in light of the features you'd want to include. In a new offering to the Australian market, British hi-fi brand Cambridge Audio have released a versatile soundbar that helps to sort the struggle out.
Named the TBV2, the speaker is a stealthy and partly wireless way to deliver great quality audio to your home. With the thin bar strip and wireless subwoofer working in tandem, Cambridge has created a compact system which can easily fill a room with 180 degrees of sound. They've also managed to pack in a tonne of features, which we've been able to test out in the office over the last couple of days.
Firstly, from a simple bluetooth speaker perspective the Cambridge Audio TVB2 is more than adequate. Linking up is quick and easy, with the provided remote containing a dedicated sync button. Multiple adjustments can also be made from this remote, including modification of 4 different EQ modes (TV, Music, Film & Voice). This means you can change your experience depending on what's needed, with a small display on the front of the bar keeping you in the loop with various switches.
---
---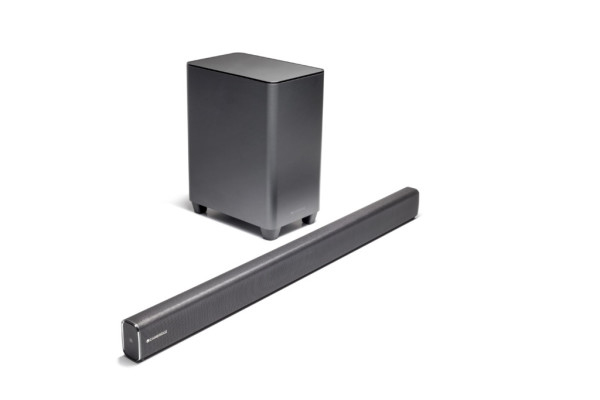 This definitely works nicely, with transitions between modes being smooth and snappy. Running Spotify and YouTube clips through it, there is a noticeable change between the profiles which enhances the nature of the audio depending on the need. In music mode, sound is loud, full and bass driven whilst in voice mode a cleaner tone focuses on podcast and radio recordings. There is still room to move within each of these profiles, meaning we were able customise to suit the space. The wireless subwoofer can also be easily moved and placed it in certain spots, which is an added bonus.
Looking at the cinema aspect of the TVB2, the system's versatility again comes into play. With 3 HDMI inputs, it can act as a switch between a number of different devices. Testing it out with two laptops we were able to swap between sources into one display via the remote, with the sound and image coming out the back of the bar itself. This is a great feature to have, providing an all-in-one 4k hub system for multiple media devices. The TVB2 can also be used as a speaker for a TV tuner via the HDMI audio return channel, with the provision of AUX-in and an optical digital input for older units.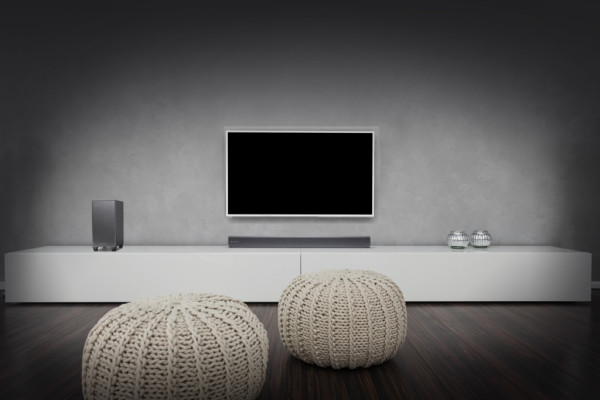 All in all, the Cambridge Audio TVB2 is a nicely put together soundbar which could truly become the centrepiece of your home entertainment system. With sleek styling, a discreet finish that could fit into any home and a customisability to suit any situation, Cambridge Audio has produced a truly solid system which can handle most of your needs. At a $649 price point, it's also hard to pass up.
For more information on TVB2's availability in Australia, head over to Synergy Audio or check out Cambridge Audio's.