Pack it up, fellas. Your days of schlepping it with piss-weak 'rona rigs are over. Because from this moment forward, if the WFH setup doesn't even remotely resemble the Aurora 7 laptop by Expanscape – a monstrous prototype which features seven screens extending in every direction – it simply won't do.
Featuring a 17.3-inch 4K main display along with three other screens of identical size + specs, two smaller 7-inch 1200p companion monitors mounted on either side, as well as a final 7-inch 1200p monitor embedded into the wrist rest – it almost goes without say: this is the multitasker's dream (in a professional capacity or, uh… otherwise).
According to The Verge, under the hood, this next-level bit of kit is powered by an Intel Core i9-9900K processor, backed by 64GB of RAM and rounded out with the Nvidia GTX 1060 to ensure it can handle multiple 4K displays. Expanscape have noted on its official website that in future iterations, the Nvidia RTX 2070 may be used instead with options for the AMD Ryzen 9 3950x processor, perhaps even the Intel i9-10900K.
---
---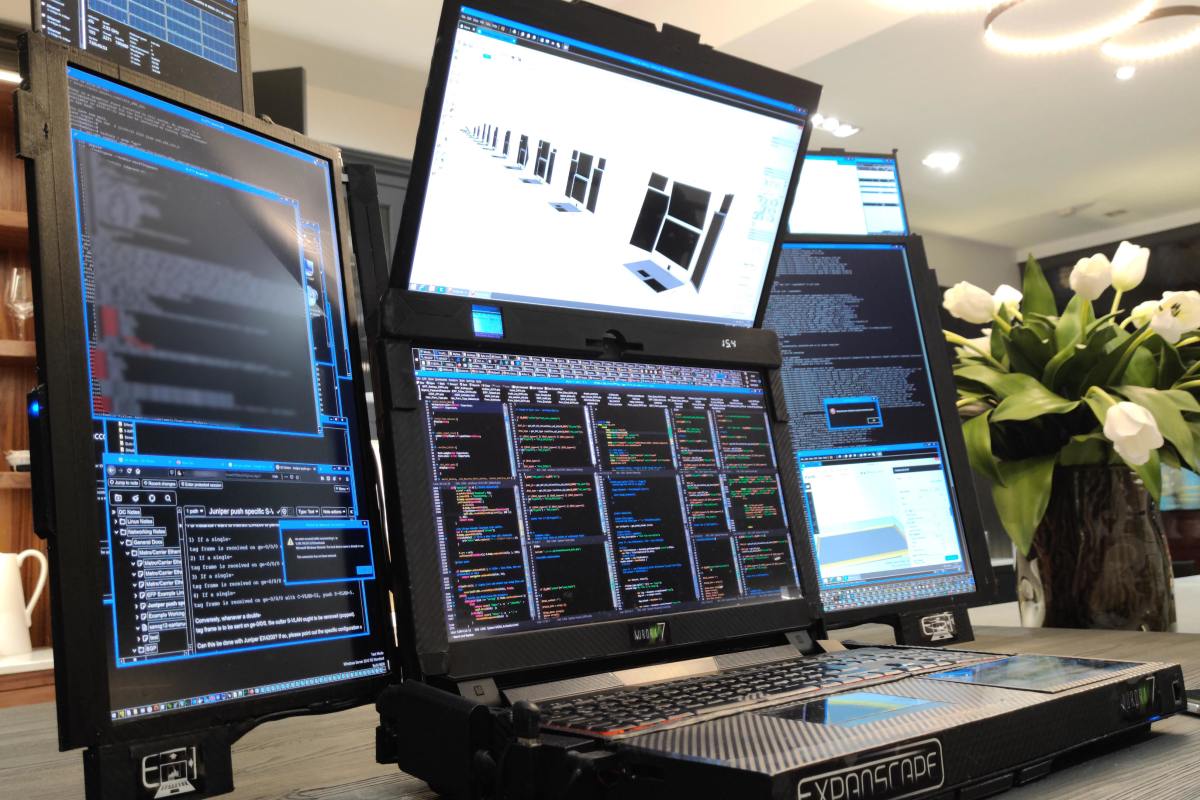 RELATED: Lenovo's New Smartglasses Gives You 5 Screens At Once Using AR
As you may have already sensed at this point given the frankly ridiculous proportions, Expanscape's Aurora 7 laptop comes with a handful of drawbacks. While laptops are inherently supposed to denote portability, this bad boy defeats the entire purpose by weighing in at around 12kg.
And then there's the issue of battery life. Obviously, running multiple 4K displays will draw a lot of power. The current prototype can reportedly last an hour set to [email protected] and 28 minutes set to [email protected] before it needs some juicing (a secondary 148Wh brick is used for the additional displays alone).
Find out about the full run of specifications and future pricing below.