As if Sony's next-gen PlayStation 5 wasn't scarce enough as it is, Russian jewellers Caviar have gone and kitted out the beastly gaming rig with 20kg of 18-karat gold. Given the PS5 comes with flowy faceplates that can be easily swapped out and customised, the Russian luxury brand, known for their gold versions of high-end products such as smartphones and sneakers, just couldn't resist creating what they are calling the PS5 'Golden Rock', which according to current gold valuation, will be priced at around US$1.8 million (~AU$2.4 million)
It's old news now that scalpers are earning thousands by hawking unboxed PS5 consoles online, but nothing quite compares to this. Caviar has used 8 sheets for the voluminous 3D aesthetic you can see on the faceplates, describing on their official website as a "luxurious and very difficult to manufacture golden version of the PlayStation". As such, only one of these units will be made available.
RELATED: PlayStation 5 Review: A Complete Sensory Experience
---
---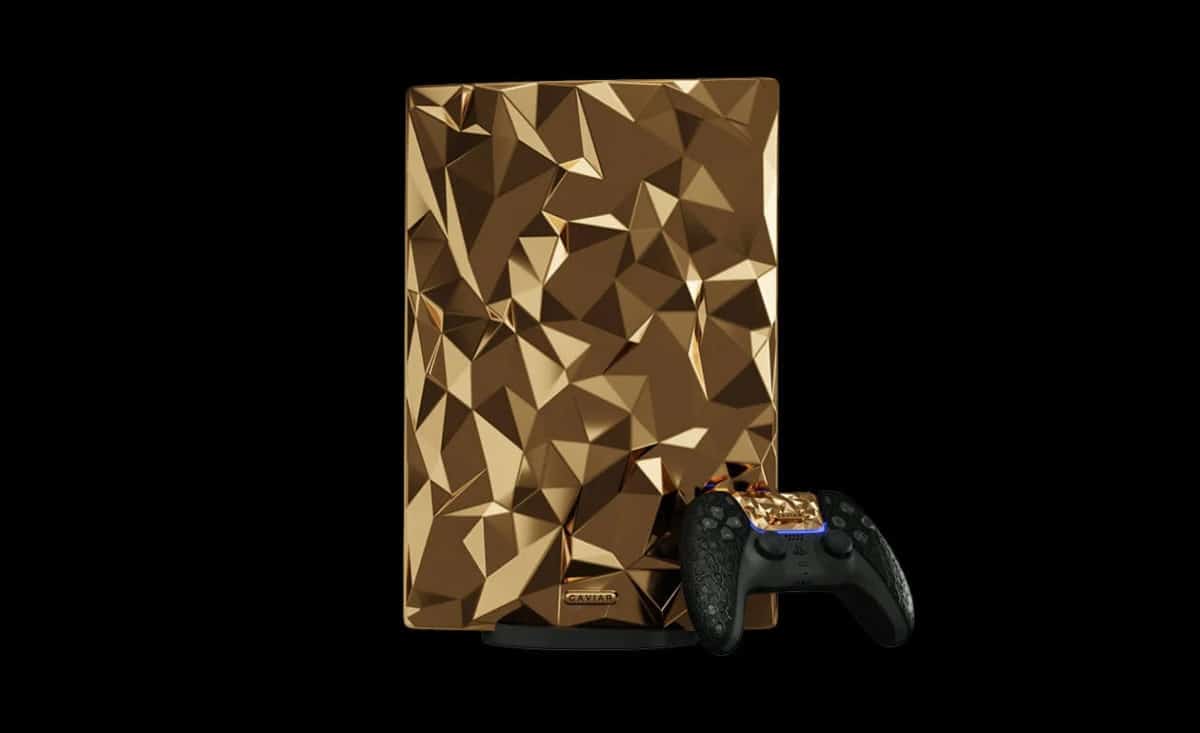 The unique geometrical design was inspired by gold ore and the sharp, graceful outlines of the rock – hence the name Golden Rock. The case was made according to Caviar's signature "jewelry technique" which is said to add volume and texture to the model.
Two custom versions of the game-changing PS5 controllers, DualSense, will be included for whoever is excessively wealthy enough to fork out over AU$2 million for this. It's now well-known that the DualSense is one of the most unique things about the new console, so Caviar has also given the gamepad special treatment.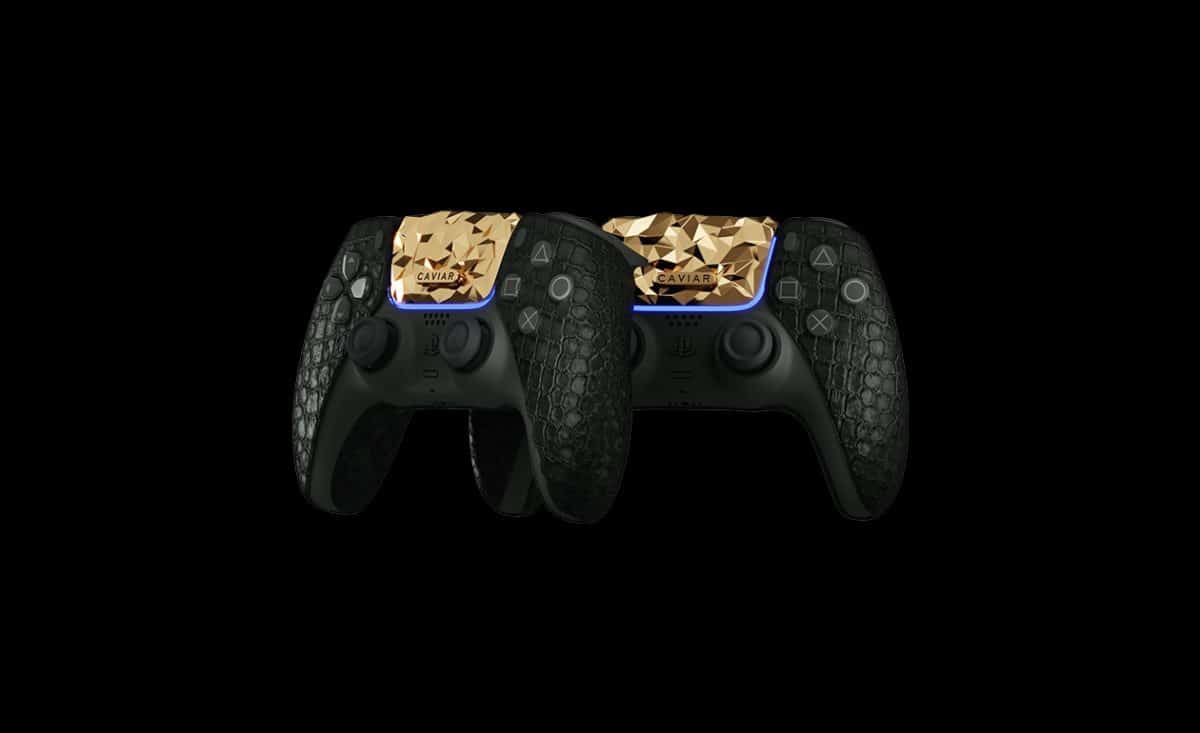 The Golden Rock DualSense controllers have been made of lush crocodile leather with no less than 750 gold inserts, which according to Caviar, provides "real tactile pleasure". Nothing has been said on whether or not the leather-and-gold build will affect the haptic feedback and adaptive triggers which are so integral to the DualSense experience.

In addition to the 20kg of sold gold used for the console's shell, an additional 10kg has been used elsewhere. Of course, this additional weight should be mostly found on the DualSense controllers, but Caviar has not specified which other parts of the packaging or accessories will get the gold treatment. Keep in mind, there's also a separate stand which can be used to orient the PS5 either vertically or horizontally.
Notably, it doesn't look like this isn't even the more expensive disc version of the PS5, but rather the discless model that can only play games purchased online.
RELATED: PS5 vs Xbox Series X: Which Console Should You Buy?
"Caviar Sony PlayStation 5 Golden Rock is a special dimension of design, a mixture of rationality and brightness, pure fine lines and deliberate luxury," states Caviar, who as part of a capsule collection is also giving the solid gold treatment to a pair of Nike Jordans, an Apple AirPods Max headset, and a Samsung Galaxy S21 Ultra Limited Edition.
Note that this isn't the first time a PS5 has been decked out in gold. Before the console even launched, British luxury brand Truly Exquisite announced that they would be kitting out a PS5 with 24-karat gold, although nowhere near as much as Caviar has. The Truly Exquisite PS5 was only around $US11,000 (~ AU$14,400).
---
---