Impatia has challenged the idea that a ping pong table should favour function over style to the detriment of the latter, eschewing all the usual hum-drum materials like balsa wood, fibreboard, etc., and effectively introducing some Italian craftsmanship with the Lungolinea Leather.
Designed by Adriano Design and made exclusively in Italy for the true aficionados out there – be they of pong or interior design – the Lungolinea Leather Edition can only be described as an ultra-sophisticated proposition. A much-needed upgrade to the traditionally inelegant form, if you will.
"Modern in design and rich in detailing," reads the site description.

"The Lungolinea Leather embodies an effortless elegance that ultimately sheds light on a beautiful way to have fun."
---
---
RELATED: PongConnect Might Be The Greatest Beer Pong Table We've Ever Seen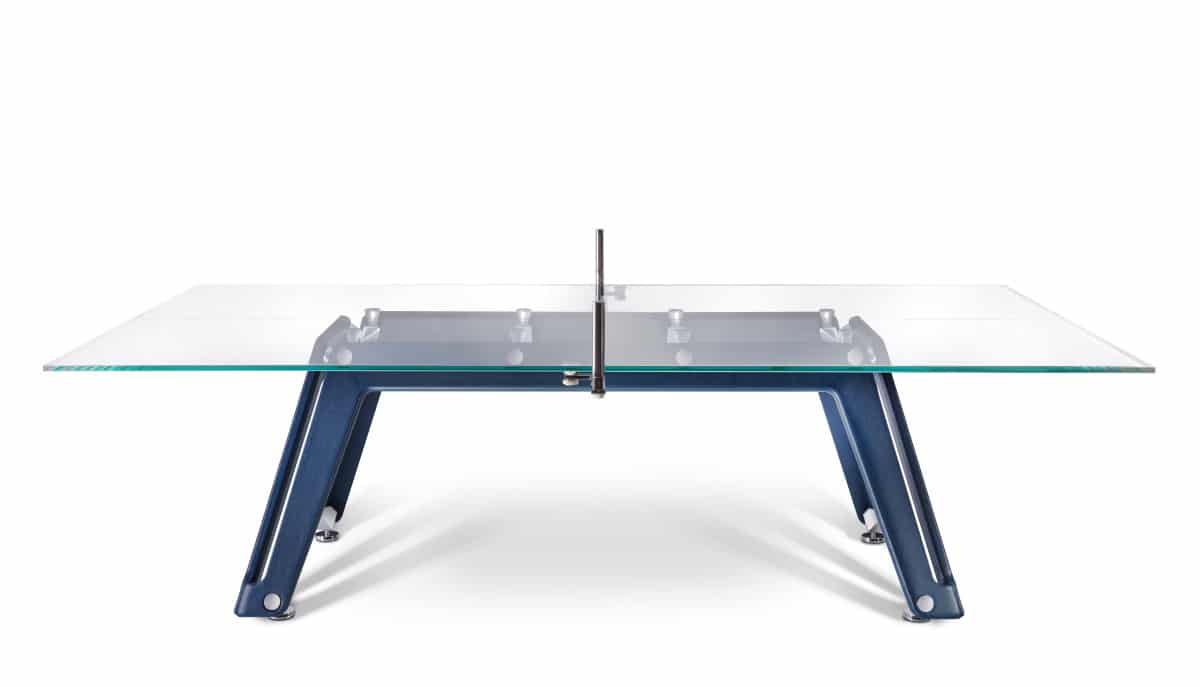 RELATED: The US$250,000 Pool Table Exclusively For Rolls-Royce Owners
Featuring a refined, low-iron, crystal glass playing surface, complemented by exquisitely handcrafted leather legs, matching net made from Alcantara, all held together with chrome metal components, this 441-pound centrepiece may also be used as a regular table (once the aforementioned Alcantara net is removed, of course). The dimensions are listed as 2.74 metres x 1.52 metres x 0.76 metres.
The Lungolinea Leather Edition also comes with:
1 x table tennis net kit
4 x professional rackets / paddles
6 x professional balls
Available in a range of 10 colours which can be offset by either chrome or black nickel accents, according to Maxim, the Impatia Lungolinea Leather ping pong table retails for approximately US$24,000 (AU$31,000).