You'll find that the older you get, the harder it is to recapture that child-like glee that used to be present in everyday life all those years ago.
This Rubber Band Minigun, however, is certainly one key exception. And holy shit, I've never wanted anything more in my life after just 0.32 seconds of looking at it.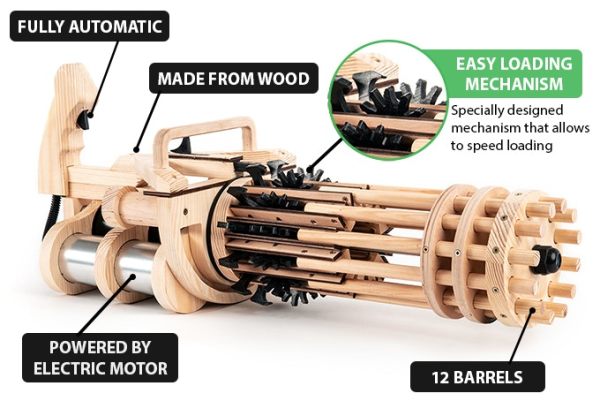 Originally a concept hosted on Kickstarter, the Rubber Band Minigun unsurprisingly reached its pledge goal several times over before the set deadline. The design team behind this beautiful feat of whimsical engineering had hoped for nothing more than a humble AU$14,788 – the total amounted pledged currently sits at AU$443,834.
---
---
The Rubber Band Minigun is fully automatic, powered by an electric motor, and "…constructed according to the Gatling Gun Principle." The body is comprised of woodcuts with twelve barrels and has an ammunition capacity of 144 rubber bands.
Imagine it now, sneaking behind that one mate, and raining hellfire on the back of their stupid, unsuspecting head.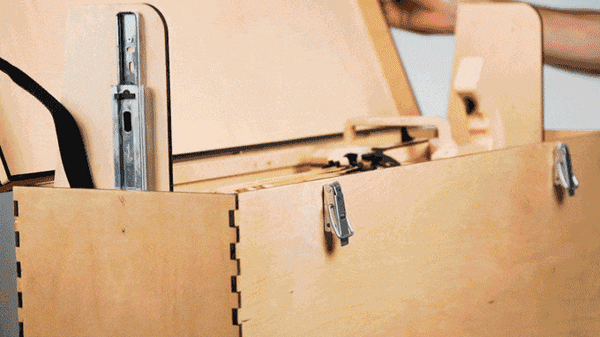 The Rubber Band Minigun comes either in a kit for you to assemble yourself, or already assembled. You also have a choice between the original wood colourway and an acrylic black colourway.
As an added bonus, not only does each purchase come with 500 rubber bands to get you started, but also a Rubber Band Pistol thanks to the 2,800+ backers that helped this project smash its pledge target.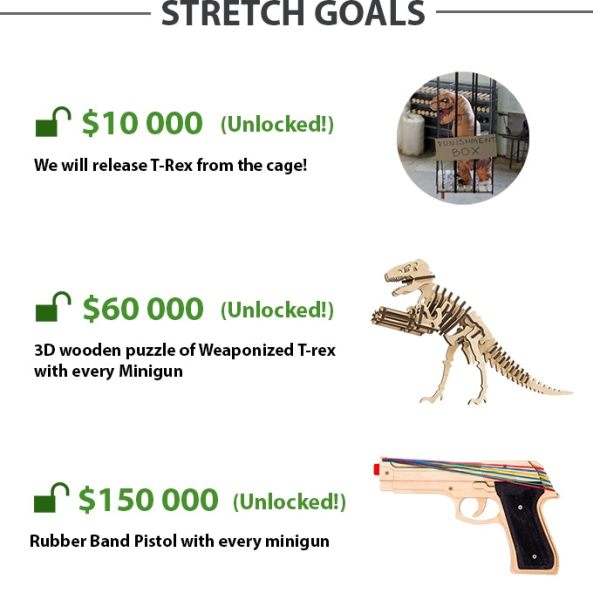 For those of you who needn't be convinced any further, you can find out more here at kickstarter.com.
RELATED: Run Out Of Date Night Ideas? Try This 'The Office' Clue Boardgame