When it comes to audiophile appeasing speaker systems, bigger is often better, which seems to be the angle that Klipsch has taken with its latest Jubilee speakers release. Standing a whopping 5 feet, 8 inches tall and weighing more than 180kgs each, the system is simply massive, filling the room with more than just its sound.
The Hope, Arkansas-based company Klipsch sees these new speakers as the jewel in the crown of their audio offerings and are the final project that founder Paul W. Klipsch worked on before he passed away two decades ago. Such was the level of technological development that was required to bring these two-way horn-loaded loudspeakers to life, that it took the best part of twenty years to finalise their design.
Mr Klipsch was looking to create a successor to the Klipschorn system from 1946, which not only progressed the quality of the sound that was possible but would also satisfy even the most discerning audiophiles. This was eventually possible thanks to several developments including the patented horn-loaded vented low-frequency enclosure that is featured in the Klipsch Jubilee, as well as an all-new horn-loaded compression driver.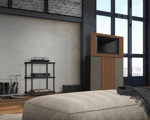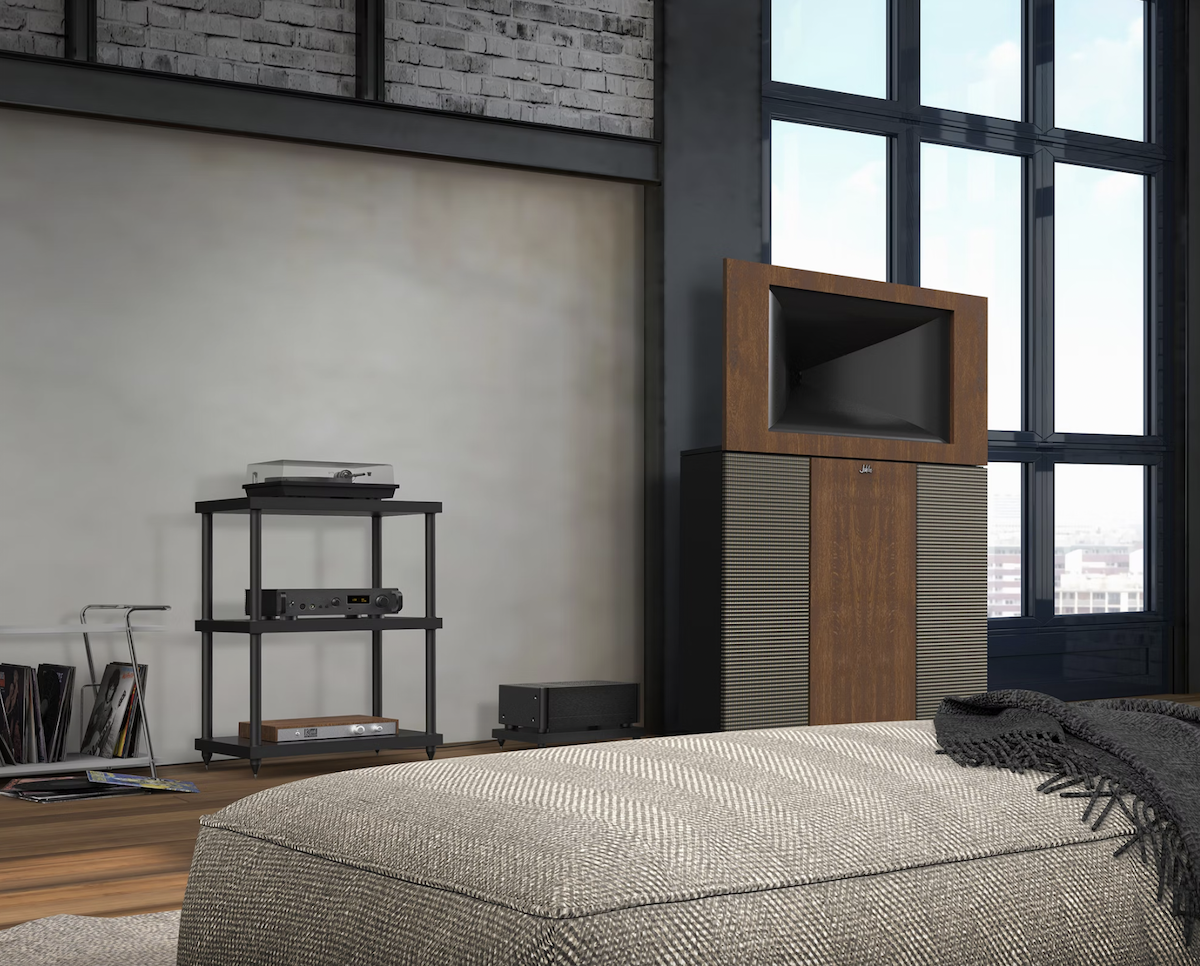 RELATED: These Oswalds Mill Museum Speakers Were Created For The Guggenheim
The new Klipsch Jubilee speakers are enormous, but there's good reason for it. Inside each of the American walnut or black ash finished speakers are a pair of 12-inch subwoofers, on which the axiperiodic titanium diaphragm compression driver sits. To control the sound coming out of the Klipsch Jubilee speakers, you're also getting a specially made active crossover network that features a built-in equaliser and digital signal processor.
The Klipsch Jubilee speakers arrive with a ten-year warranty, which you'd probably expect for the price tag of US$35,000 (AU$48,739), but also speaks to the confidence the company has in its made to order product.