Are your days moving slower than a quarter mile at a time in lockdown? Then direct your attention towards this LEGO Fast and Furious Technic kit featuring Dominic Toretto's 1970 Dodge Charger. A nifty bit of craftwork that – at the very least – will occupy you for a single afternoon if nothing else.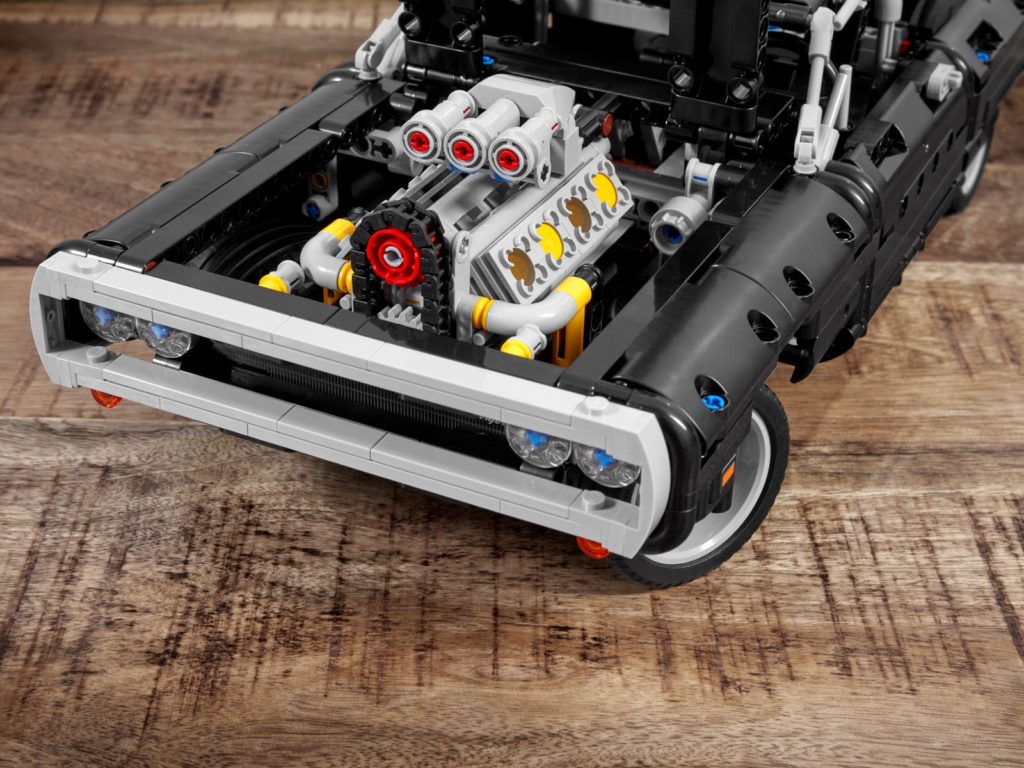 As per the LEGO reputation, this incredibly faithful recreation of Dom's Dodge Charger has nailed it right down to the details. Once assembled, opening the hood will reveal a model version of the iconic supercharged V8 engine – complete with working pistons and even nitrous oxide bottles in the trunk. Additional features that will have you saying, "Oh… no way…" include the model steering system, wishbone suspension, and air blower.
Comprised of 1,077 pieces, this promises to be a "challenge for kids" and moderate bit of time-killing for adult alike. We estimate there will be an equal amount of attention paid to the assembly as well as the subsequent final product's appreciation. In terms of the final product itself, the dimension are 15" (39 cm) by 6" (16 cm), with a standing height of 4" (11 cm). Perfect for those bookshelves.
---
---
The LEGO Fast and Furious Technic kit featuring Dom Toretto's Dodge Charger is currently available for pre-order over at lego.com.au – and due to ship out around late April.
The current retail price? A mere US$99.99. Cop yours today.