In an age where your phone is a fashion statement, investing in all the right accessories isn't out of the question. It's an extension of who you are, an expression of your personality. Hence the devastatingly stylish and devastatingly premium MAISON de SABRÉ iPhone 12 cases.
Produced by renowned Australian leather goods brand – MAISON de SABRÉ – this "most-wanted" iPhone case makes its return just in time for the arrival of Apple's latest flagship. Securely wrapping around the iPhone 12 to enhance both its silhouette and durability without the bulk we've come to associate with phone protection, it's well-considered, functional, and a visual flex.
The iPhone 12 cases are handcrafted with MAISON de SABRÉ's signature pebbled leather, accompanied by complimentary monogramming in either gold or silver foil, as well as complimentary personalisation of up to four letters/symbols. Because as we know, a little bespoke touch can go a long way.
---
---

Available colourways include the following ("a shade to express ever story"):
Coral Pink
Black Caviar
Pomegranate Red
Walnut Brown
Emerald Green
Pink Lily
Lapis Blue
Mercury Grey
Saharan Nude
MAISON de SABRÉ iPhone 12 cases will usually set you back $79 – but for a limited time only, there's a 15% site-wide discount if you purchase two or more items. Other sleek leather kit you can cop today range from AirPod cases to wallets, cardholders, and more (all with the option to monogram/personalise, all gift-wrapped + free shipping).
Find out more below.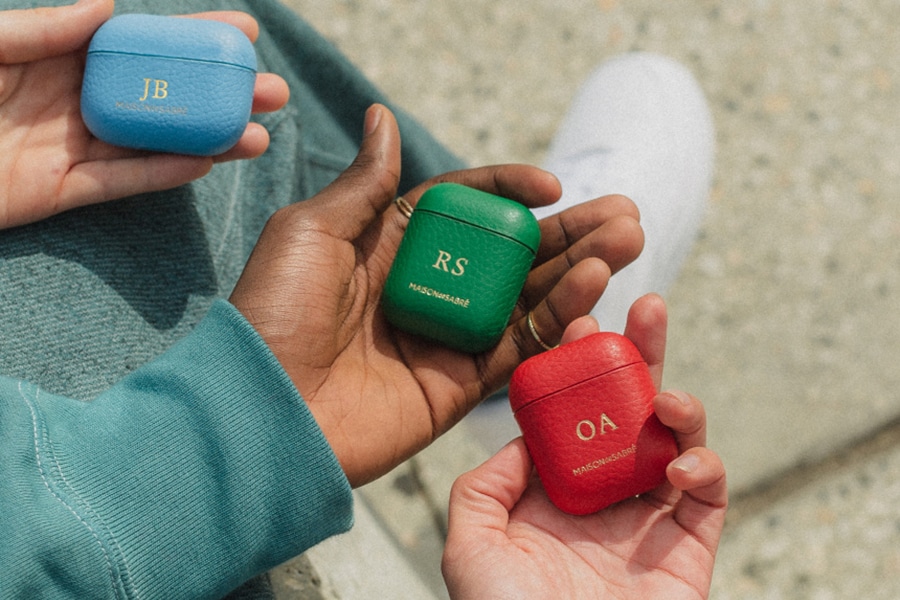 Boss Hunting may receive a small affiliate commission when you click on certain links.