The violent seas of Northern Norway have intimidated even the Vikings in ancient times. Despite hundreds of years of nautical evolution, the ferocious seas and high winds around the Stad peninsular are still as daunting as ever.
Ships that traverse across this perilous stretch of ocean often suffer from serious delays at best, and unfortunate casualties at worst.
To avoid this, the Norwegian government has announced a 1.7 kilometre long by 36 metres wide tunnel to connect either side of the peninsular at its shortest width. The project was announced in Norway's comprehensive transport plan for 2018-2029, and is estimated to cost the government 2.7 billion krone ($420 million AUD).
---
---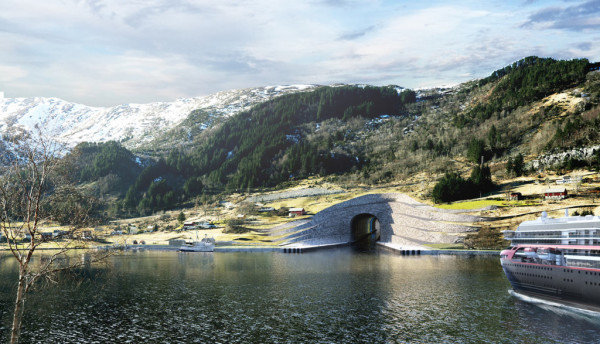 Tunnels for boats exist in other parts of the world, including Canal du Midi in France, yet this will be the first that can accommodate ships up to 16 000 tonnes, such as the Bergen-Kirkenes Coastal Express that connects the country's north and south.
It's projected to take three to four years to build, commencing in the first half of the transport plan's ten year timeline.