If you've ever dipped a toe into the world of high-end hi-fi, you'll know that audiophiles seem to have seriously deep pockets, with some turntable systems costing tens, or even hundreds of thousands of dollars. The folks at Pro-Ject Audio Systems are doing their best to lower that barrier to entry with the launch of the E1 Turntable, which pumps out a quality sound without breaking the bank.
As one of the leading manufacturers of turntables in the world today, Pro-Ject has capitalised on the steadily growing enthusiasm for less digital intervention in the way we consume our music. A couple of decades ago, the turntable business looked destined for a flatlining heartbeat thanks to CDs and then MP3 players, but in recent years we've seen something of a resurgence in vinyl and its accoutrements.
The Pro-Ject E1 Turntable is a fine example of what a re-energised industry can offer, as a quality entry point into the world of traditional hi-fi, which is priced to encourage people to join the wax-pressed revolution. Hand-made in Europe by the Austrian hi-fi company, the E1 features a 33/45 RPM electronic speed switch so you can enjoy any record from the comfort of your own home.
---
---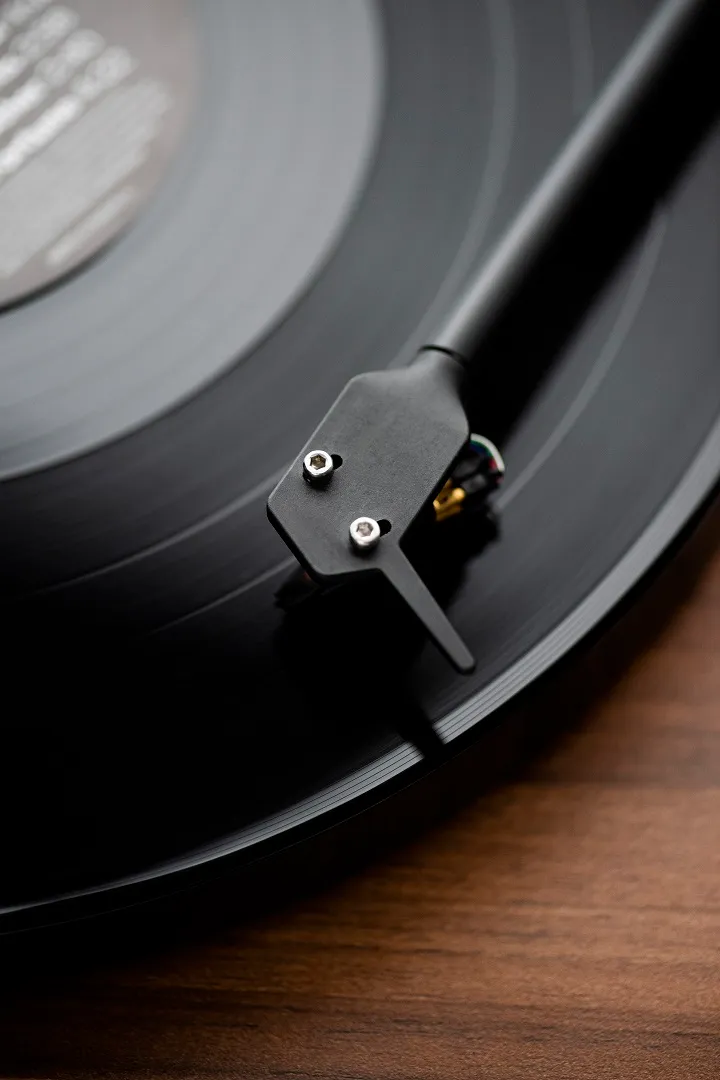 RELATED: Brian Eno Designed The Perfect Turntable For Your Next Acid Trip
The CNC-machined fibre plinth of the E1 is attractive, serving as a base for the lightweight aluminium tonearm which was specifically selected to bring out the best sound from the Ortofon OM5e cartridge, which itself weighs just 2.5g. Built for balanced and distortion-free sound, the plinth is available in your choice of walnut, or high gloss black or white, all of which look premium and would integrate nicely into your living space.
The main platter is an ABS Polymer example, with a geometric series of ridges designed to offer the least resonant platform for whatever vinyl you might be spinning that day. Finally, you'll be able to keep your Pro-Ject E1 Turntable in a clean and dust-free state thanks to the built-in hinged acrylic dustcover that arrives with the turntable.
No matter which way you look at it, US$349 (AU$498) is a very fair price for what's on offer, with two alternative versions available depending on what your setup looks like. If you're also after a built-in phono preamp, or a built-in phono preamp with a Bluetooth audio transmitter, you'll need to stretch to US$399 (AU$569) for the E1 Phono SB or US$499 (AU$712) for the E1 BT.