It may have felt like a painfully long wait, especially since the gaming industry has been particularly ravenous this year, but Sony's hugely anticipated PlayStation 5 is just around the corner. And with it, a long list of PS5 launch titles.
On November 12th, the world's major regions (other countries have to wait until Nov. 19th) will finally be going hands-on with the next-generation console. Of course, you'll want to know about all the premiering games spanning new titles, franchise favourites, ambitious remasters, and cross-generational (meaning they are available on both PS4 and PS5) releases you'll be playing.
Pricing & Availability
First things first, let's bring you the slightly bad news if you haven't already had your finger on the pulse. Pre-order stock for the PS5 is hard to come by, and we're expecting the console to be similarly scarce for at least a few weeks following launch. Regardless, you should be paying attention to all the major retail players, and online stores – like
---
---
Amazon and Target Australia – in the days following launch. You might get lucky, but don't get your hopes up.
As confirmed by Sony, there will be two versions of the PlayStation 5 in an attempt to streamline certain features for the more budget-conscious gamers amongst us. The Standard Edition PlayStation 5 will cost $749.95 in Australia, while the Digital Edition cuts the price tag down to $599.95.
The biggest difference between the two is that the Digital Edition has no 4K UHD Blu-ray disc drive, which isn't that big of a deal if you plan on purchasing all your games via the online PlayStation Store anyway. Do keep in mind that this means you'll never be able to buy a physical copy of a PS5 game, and obviously if you have any physical PS4 games, you won't be able to take advantage of the generous backwards compatibility.
PS5 Launch Titles
Here are our top picks, followed by a full list of PS5 launch titles that'll drop on, or soon after, November 12th.
PlayStation Plus Collection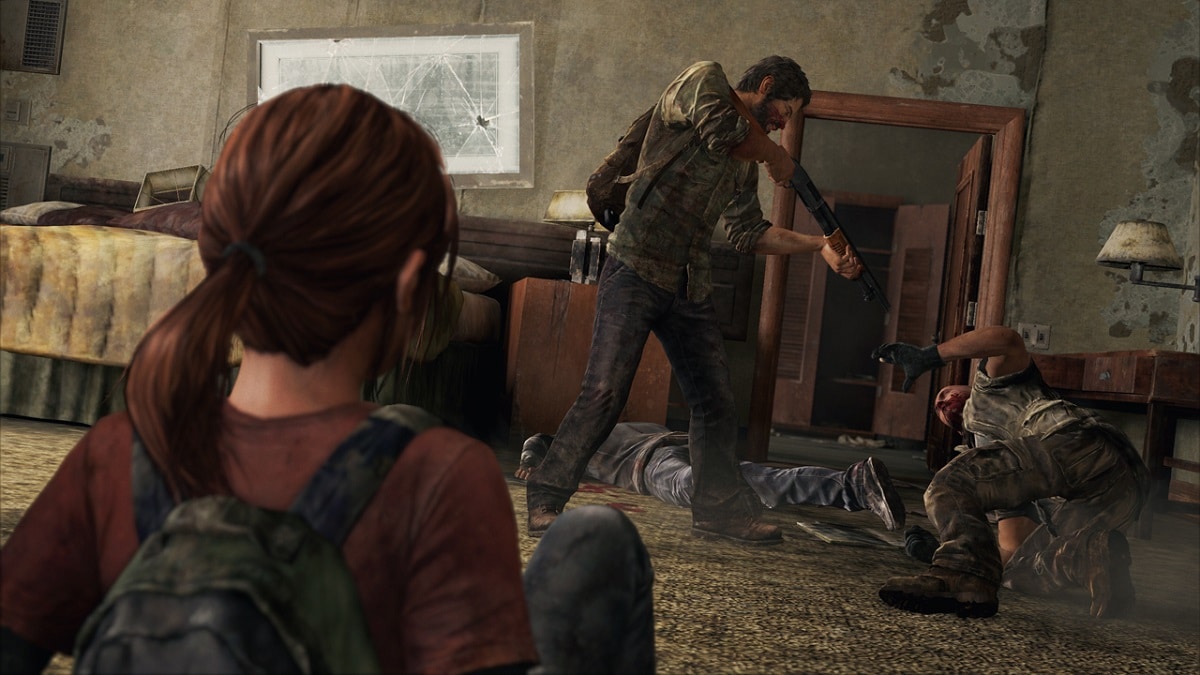 Those with a PS Plus account will be able to download a number of essential PS4 titles as part of a PS5-exclusive PlayStation Plus Collection. As soon as the new console launches, a generous spread of the decade's best games will be available for no additional cost, adding a nice boost in value alongside the PS5 launch titles.
Games included in the collection include:
Batman: Arkham Knight
Battlefield 1
Bloodborne
Days Gone
Detroit: Become Human
Fallout 4
Final Fantasy XV
God of War
inFAMOUS: Second Son
The Last Guardian
The Last of Us Remastered
Monster Hunter: World
Mortal Kombat X
Persona 5
Ratchet & Clank
Resident Evil 7: Biohazard
Uncharted 4: A Thief's End
Until Dawn
RELATED: HBO Is Adapting 'The Last Of Us' Into A TV Series
---
---
Marvel's Spider-Man: Miles Morales
Deservedly the most hyped first-party title launching exclusively with the PS5 (although also releasing on the PS4) is the next instalment in Insomniac Games' lauded superhero series. Spider-Man: Miles Morales will track the adventures of the titular next-gen superhero through a snowy New York City, and we're expecting it to be just as fluid as the developer's 2018 title.
Mortal Kombat 11 Ultimate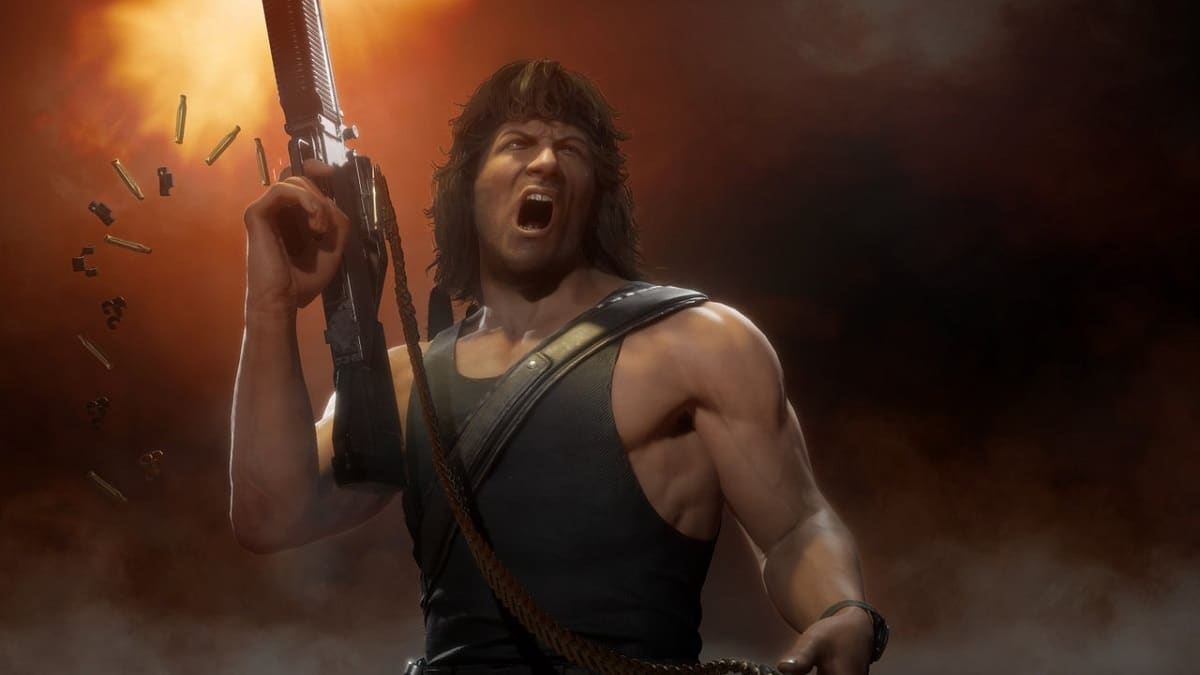 As the sole fighter launching alongside the PS5, there's a lot riding with Mortal Kombat 11 Ultimate, a next-generation upgrade of the original, which was only released in mid-2019.
NetherRealm Studios will be adding a fat stack of new content to the game, as well as swelling the roster with the introduction of long-standing favourites like Mileena and Rain, and also John Rambo, voiced by Sylvester Stallone himself. Notably, PS4 owners who have already purchased the title will get access to the new content as a free upgrade.
NBA 2K21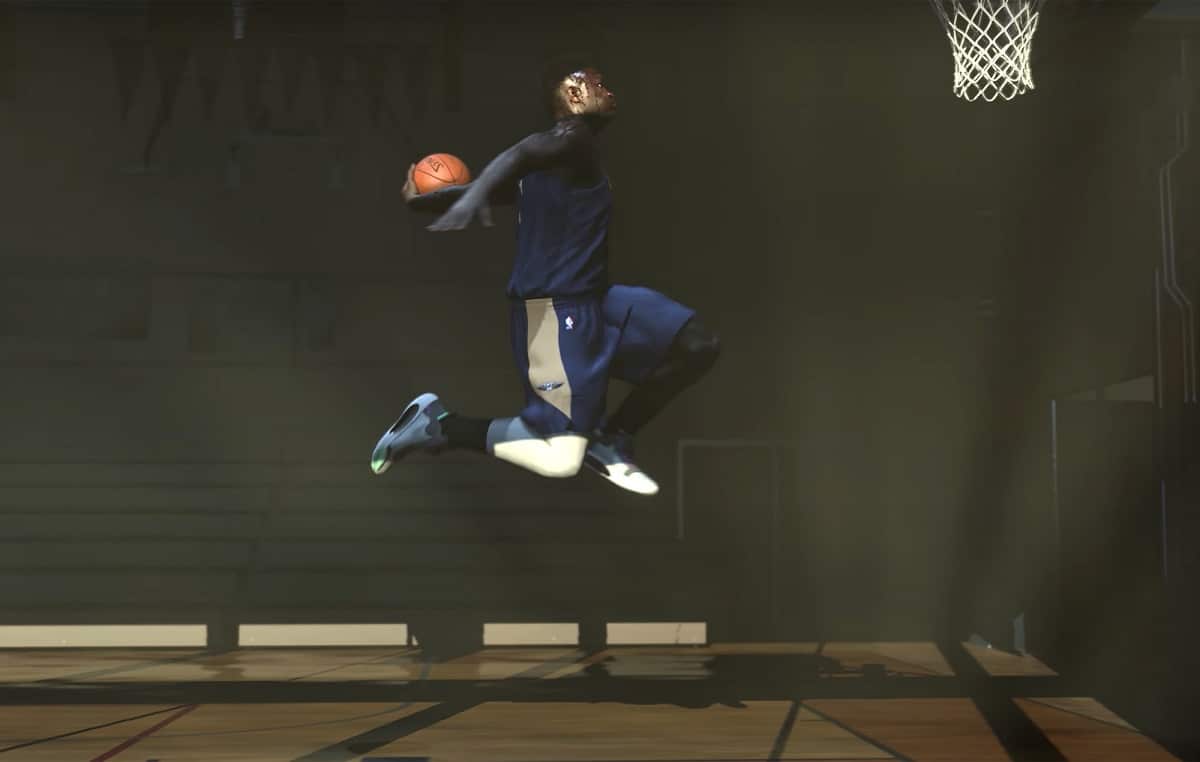 As the latest instalment in the beloved NBA 2K series, 2K21 will be carrying a lot of weight for November 12th, seeing as it's one of the only sports-oriented PS5 launch titles there is.
2K has built this one from the ground up to better fit with the PS5's specs, promising a genuine next-generation experience as players are immersed in all facets of NBA culture, while improvements also thread through gameplay, plus competitive and community online features. The developers have even introduced several features for easier cross-play between PS4 and PS5 players, so if your mates are slow to upgrade, they can still join you for a tournament.
RELATED: Step Aside Plebs, The 24K Gold PlayStation 5 Is Here
Assassin's Creed Valhalla
Assassin's Creed Valhalla will hit the current generation just a few days before the PS5 launch, but those already planning to get the console surely won't mind waiting the extra 48-or-so hours to experience the immersive Viking version of Ubisoft's iconic series on a next-gen platform.
You play as Eivor, who arrives in England during the Dark Ages and has to fight, bargain, deal, and no doubt sneak their way into British life. From what we know about it, it's looking like this Assassin's Creed will combine some of the best gameplay elements of previous titles and expand upon them greatly.
---
---
Demon's Souls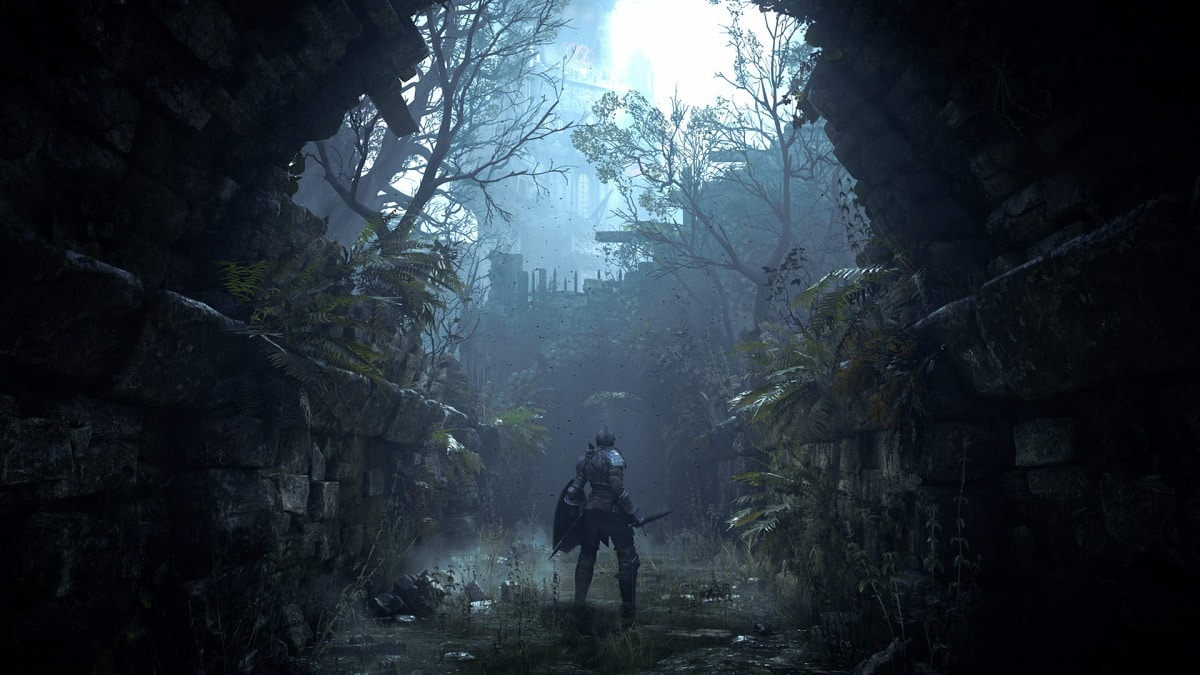 It shouldn't be a surprise that Sony would want to include a high-profile remaster in the line-up for PS5 launch titles. Nor should it be a surprise that Bluepoint Games was tapped to completely rebuild the title in question: FromSoftware's tough-as-nails Demon's Souls, lifted to current-gen standards with a complete graphical overhaul. After the bang-up job they did with the 2018 Shadow of the Colossus remake, we're expecting nothing but brilliance, and graphics that truly do the addictive gameplay justice.
Originally released for the PlayStation 3 back in 2009, the title that kickstarted what is now one of the gaming industry's most widely acclaimed franchises will be sticking close to its source material, although Sony has already confirmed some content additions including new items, armour sets, and weapons – at least for the Digital Deluxe Edition.
Godfall
All eyes will be on Gearbox Software and their newest concept, a looter-slasher title made in the same vein as games like Borderlands and Destiny. Godfall was one of the first games announced for the PS5, and as you can see from the trailer, looks like one of the more aggressive, muscular gaming experiences you can load up from day-dot.
Call of Duty: Blacks Ops Cold War
Although Call of Duty: Black Ops Cold War may not be launching on the exact day as the PS5, the release will be close enough that it's being claimed as a launch title.
The unstoppable first-person shooter franchise really needs no introduction, but it's an interesting take on the formula. Returning characters Alex Mason and Frank Woods will be your proxy for all the action here, tracking a high-value target involved in a hostage situation, with all the eye-popping action and brilliantly choreographed FPS sequences we've come to know COD for.
RELATED: Call Of Duty: Black Ops Cold War Multiplayer Brings The Heat
Maneater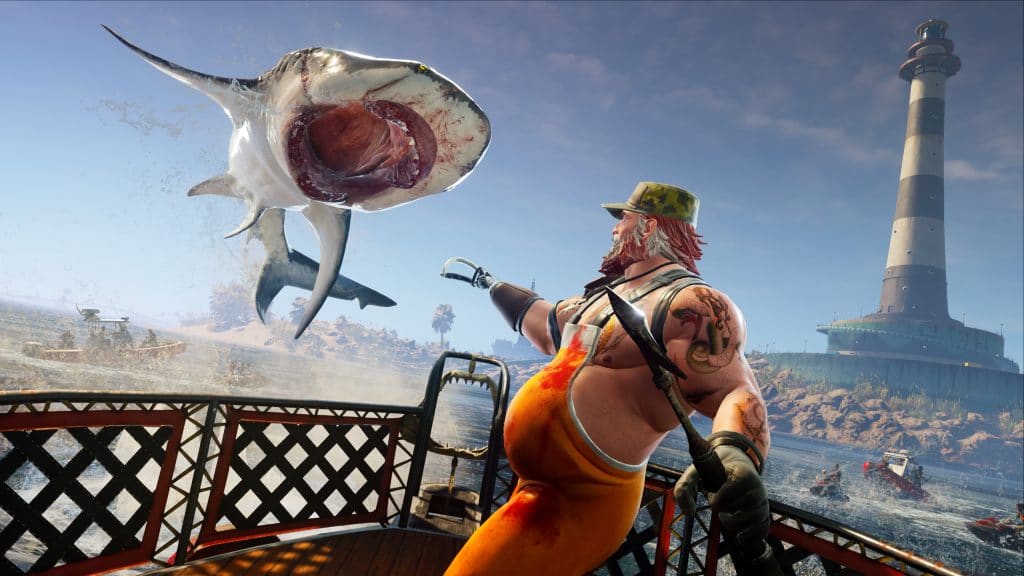 You'd be forgiven for overlooking Tripwire Interactive's Maneater when it was released earlier this year. Despite good reviews, the title was fairly quiet outside of gaming circles. It's one that deserves attention nonetheless, if even just for its incredibly unique – and well-executed – concept.
You play as a giant bull shark who terrorises the coast of the Gulf Waters, eating your way through every level of the food chain – and yes, that includes chomping on unsuspecting humans. Imagine if instead of a budding criminal in Grand Theft Auto, you were a shark in the water. That should give you an idea of the mindless fun Maneater will bring to your PS5.
---
---
Below you'll find a list of all PS5 launch titles coming either on November 12th, or confirmed for release shortly after.
The Pathless
Godfall
Marvel's Spider-Man: Remastered
Marvel's Spider-Man: Miles Morales
Devil May Cry 5: Special Edition
Sackboy: A Big Adventure
Mortal Kombat 11 Ultimate
NBA 2K21
Call of Duty: Blacks Ops Cold War
Bugsnax
Watch Dogs Legion
Maneater
Dirt 5
Demon's Souls
Assassin's Creed Valhalla
Observer: System Redux
Planet Coaster: Console Edition
Poker Club
Destiny 2
Destiny 2: Beyond Light
Just Dance 2021
Fortnite
Destruction Allstars