Your girlfriend has been lying. Size matters. At least when it comes to gaming/productivity setups. As the saying goes, anything worth doing is worth doing well. And this year, doing it well involves the rotating Samsung Odyssey Ark – the South Korean tech giant's largest curved monitor yet, and what's already being hailed the 55-inch king of next-gen gaming screens at CES 2022.
Officially unveiled in Las Vegas just days ago, the Odyssey Ark is a Quantum Dot Mini LED display with a 16:9 aspect ratio and sexy curvature. Capable of pivoting + tilting via its height-adjustable stand (HAS), essentially, you'll have the power to set it to the optimal angle. Your optimal angle. Whether it's in the conventional landscape mode or towering over you portrait style.
RELATED: Samsung Makes A 100 Inch Projector That Can Fit In Your Pocket
---
---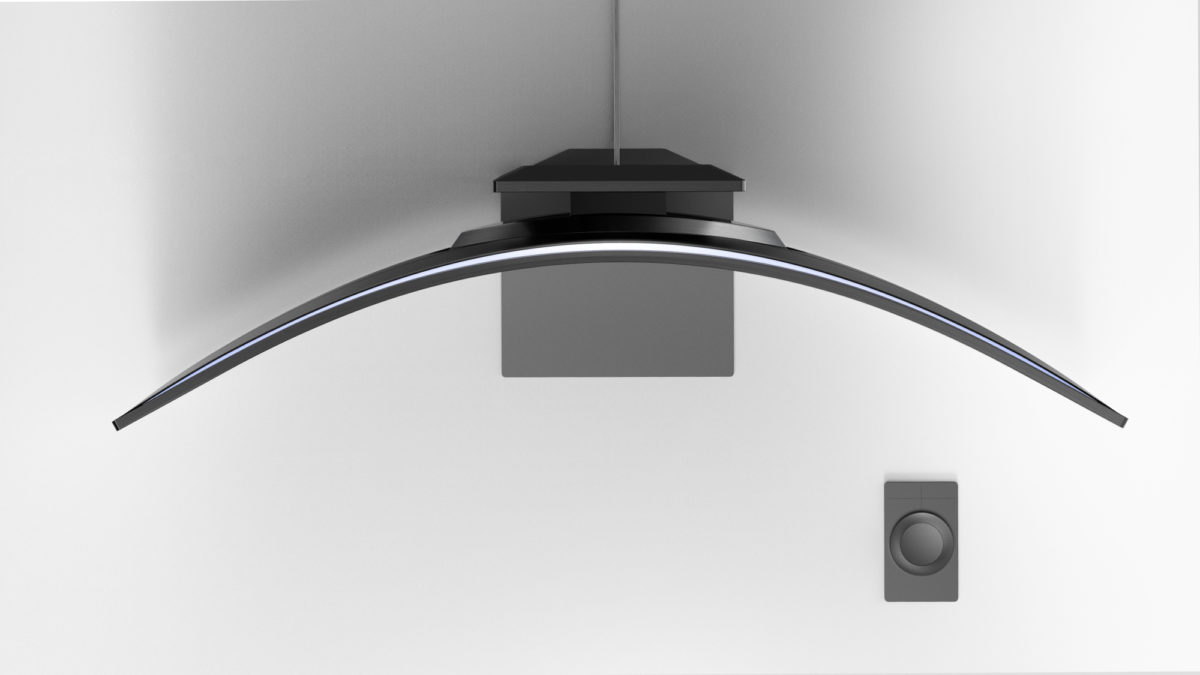 According to the press release, it also offers multiview options that allow users to "… adjust the Odyssey Ark exactly how they want it with a totally adaptable screen size to fit the game or the program without compromising its 4K display and bright, colourful images. The monitor also features a wireless, dial controller to manage lighting and the interface."
At this stage, there's no official word on the Samsung Odyssey Ark specs + technical capabilities – i.e. refresh rate, colour accuracy, latency, etc. – beyond its jaw-dropping dimensions and 4K resolution. Assuming it's anything like the equally impressive Odyssey G9 curved monitor we had the distinct pleasure of test driving last year, it'll certainly be another one for the Christmas list. You know… for recreational activities and whatnot. Or spreadsheets. But most the recreational activities and whatnot.
Keep an eye out for the Samsung Odyssey Ark monitor's confirmed specs, pricing, and domestic availabilities below. Given how the Odyssey G9 retailed for $2,799 upon release, be prepared to fork out $3,000+.