Samsung has been absolutely killing it lately, in home entertainment and otherwise. And with the announcement of the Samsung Terrace Outdoor TV – an offering specifically designed for backyard viewing – it's safe to say they've added yet another certified gamechanger to their already strong 2020 lineup.
IP55 water and dust resistant. Brightness of up to 2,000 nits. Every component purpose-built with the backyard lifestyle in mind, all packaged in a rather sleek and rather sizeable exterior (55-inch/65-inch/75-inch). In the coming months, this could very well become universally recognised as essential backyard gatho kit. For COVID-19 and beyond.
In addition to being a good-looking and tough piece of hardware, one can also expect the presence of an HDBaseT receiver – capable of transmitting QLED 4K video, audio, and power all in the same cable. Making it quite the convenient screen to have. It's just like we said – purpose-built.
---
---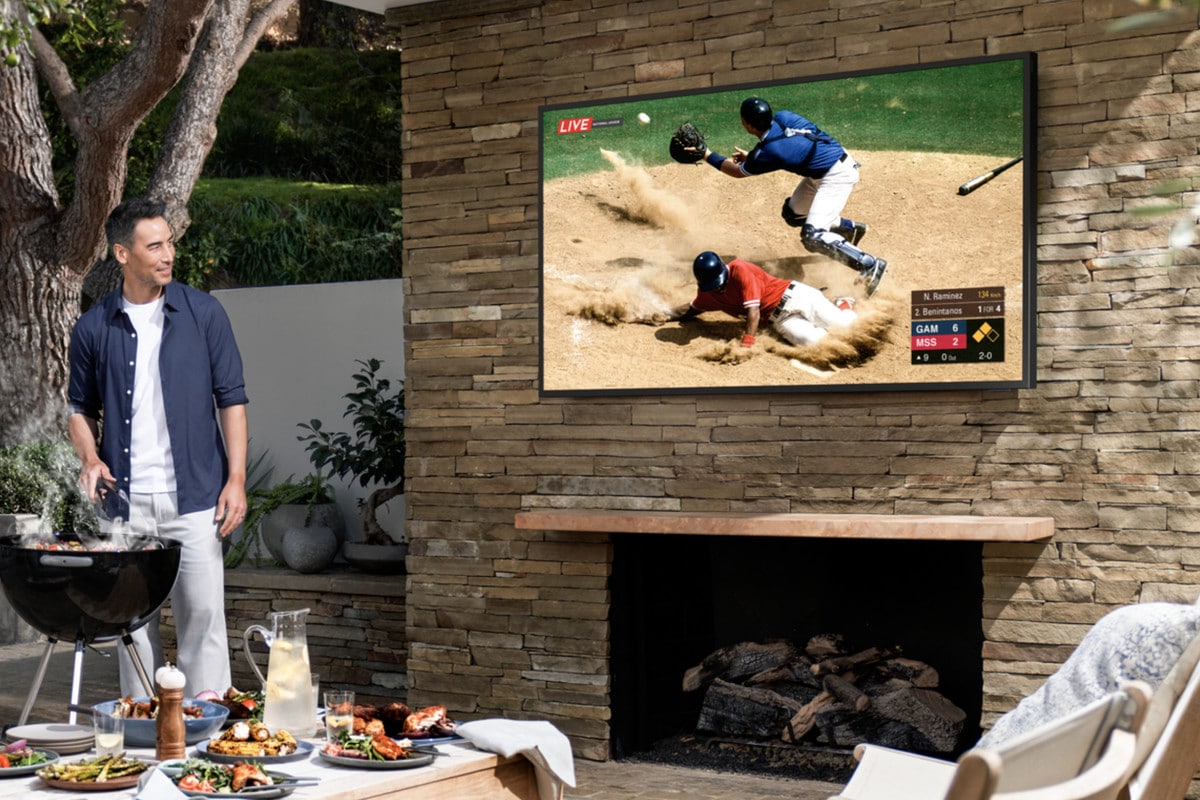 RELATED: Samsung Just Upped The Ante With An Insane 292-Inch 8K TV For All Your Binging Needs.
Picture it now – inviting the lads over on a sunny weekend, backyard cricket in full force, grill churning out the snags, beers nothing short of frosty. And in the corner, what do we see? Is it a regular, old flat-screen struggling to fight the glare, every moment of moisture within proximity a threat? Or is it this – complete clarity of image, zero stress regarding the elements, and large enough so there's no crowding?
As of September 3rd, the Samsung Terrace Outdoor TV is available to pre-order in Australia; expect it to hit retailers and online from October. Pricing is as follows:
55-inch – $5,999
65-inch – $7,999
75-inch – $10,999
Find out more in the link below.