Let's be honest. If you were born anytime between 1966 to the early 2010s, chances are, you've fantasised about owning a Batmobile at some stage; the object of your very desire involving anything from Adam West's campy Lincoln Futura to Christian Bale's Nolan trilogy military tumbler and beyond. Sadly, the vast majority of those fantasies were destined to become nothing more than just that due to real-world financial constraints. But thanks to Mattel's The Batman x Hot Wheels collaboration, there's now a Batmobile you can feasibly afford.
Inspired by the Batmobile depicted in Matt Reeves' upcoming adaptation and piloted by Robert Pattinson's iteration of Bruce Wayne / The Dark Knight, while this premium 1:10 R/C replica won't exactly help you fight any crimes – or at least not any serious crimes – it does promise to be an entire barrel of fun. Measuring up to 19 inches in length and close to 10 inches in width, it's capable of clocking 13-15 mph through its rear-wheel-drive design and fully functional suspension.
RELATED: 'The Batman' Is A Masterpiece, Says Andy Serkis
---
---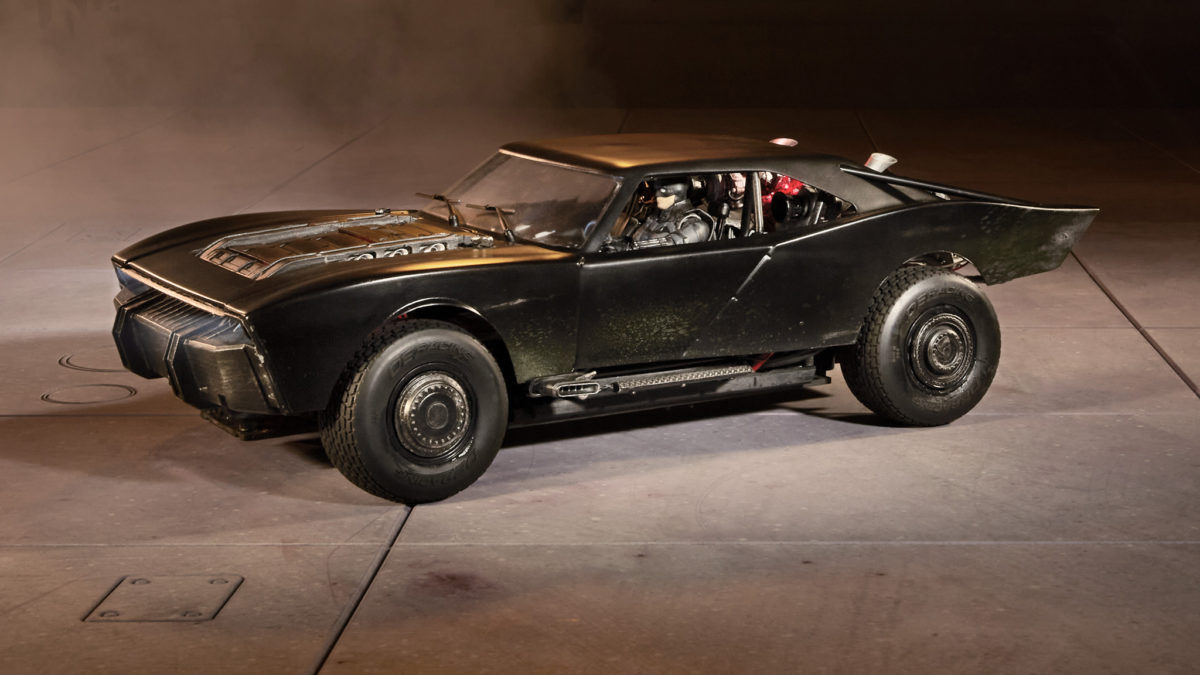 "The Batman strikes dread in the hearts of Gotham City's criminal – and so does The BATMAN Ultimate Batmobile™ from Hot Wheels," reads the product description.
"This beyond full-function R/C car is as close to a movie prop as we could get, featuring street-grade suspension, multi-color LED lights, flame FX on both the front + rear, and a water-activated mist effect creating the perfect atmosphere to stage scenes from the film."
"The unmatched mix of movie faithful details and all-out R/C performance means it looks just as good standing still as it does roaring through the streets of Gotham City."
Of course, not Batmobile is complete without its own Batcave. And in this case, you can park the crimefighting whip in a one-of-a-kind detailed display that comes with light-up computer screens, vehicle ramp/docking station, and even the iconic Bat-Signal projector. The cherry on top? It even comes with a six-inch figurine of Pattinson's Batman to sit in the driver seat, positioned to appear as though he's working the lil steering wheel + gear shift.
Mattel's The Batman x Hot Wheels collaboration is now available to purchase for a tidy US$500 / AU$670.