I had promised myself I wouldn't touch another phone for the next year. This was due to the fact that I had changed to four different models in the past 14 months. I was ready to turn down trying Huawei's Mate 10, but then something caught my eye. The twin cameras on the back of the phone. As my eyes drifted, I noticed a logo next to the lens. Leica. That was when I knew I was going to have to try this bad boy out. And am I glad that I did, for there were plenty more little details here and there that made the experience entirely pleasurable.
The basics…
Huawei's 2017 flagship device from their premium series certainly fits the bill on first impressions. The initial look, feel, and performance was truly up to standard with what one would expect from a premium device. With dimensions of 5.9 inches by 3 inches, the screen had some surface area to it. Fortunately, the insane resolution of 1440 by 2560 pixels offered razor edge clarity. And once you dug around into the settings to pick a higher definition display setting, there was just no competing with it.
---
---
Under the hood, the Mate 10 ran on an efficient Octa-core, with 4 GB of RAM. The current OS is that of Android 8.0 (Oreo). Suffice it to say, user experience was smooth and prompt, bordering on the instantaneous.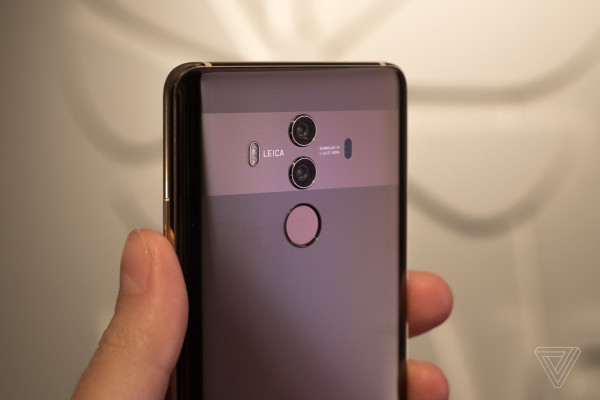 On the side are the card slots, which can accommodate for dual SIMS. Handy for those of you who travel regularly. Additionally, the device's 68 GB native storage is expandable via the MircoSD slot. The Mate 10 has a USB-C port, which can impressively charge the device in its entirely roughly under an hour in "super charge" mode.
The outstanding…
Where to begin? I guess as I've teased the built-in camera for so long, that should be the first order of business. As mentioned previously, the Mate 10 has a twin lens for the rear camera. One which is 12 MP, specialising in RGB, and one which is 20 MP, specialising in monochrome. Including the 8 MP selfie cam, this brings the phone's total lens count to three.
In terms of still images, the Mate 10 raises the bar. Where it shines the most is in low-light detection, amazing quality of image, and the full suite of shooting modes. Most prominent of all is the pro shooting mode, which allows for the manual adjustment of ISO, exposure, focus, and capturing in RAW, amongst a litany of programmed features that just augments the hardware. Fun little functions like panorama, 3D panorama, time-lapse, and slow motion also exists for you to toy around with. The portrait mode elevates you everyday snaps of your significant others to something rarely achieved outside of professional consultation.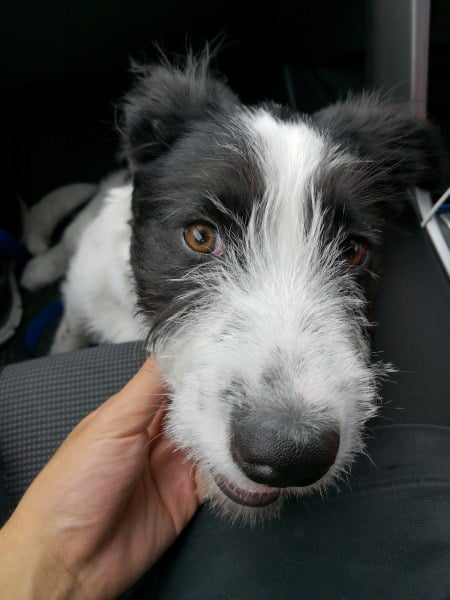 Video was yet another crown jewel of the Mate 10's camera capabilities. Notable selections of video quality levels range from 1080p, to 1080p on 60fps, all the way to 4K. While the resolution is definitely there with 4K, it is unfortunately limited to only 30fps. You can't win them all, I guess. But it'll do. The stabilisation of footage should also be commended, resonating in a subtle yet significant manner to what was filmed. And if that wasn't enough, for all the would be Scorseses out there, you can edit saved footage right there and then.
Normally I wouldn't import my own music library for a review. This time I did, and discovered something that was immensely satisfying on a personal level. Beyond the device's amazing sound quality, the Mate 10's software sorts and cleans your collection for you. What do I mean by this? Well, some of us have… less than legally acquired songs. Some of us have albums from older gen CDs. And what you'll find with music files such as these is that they sometimes won't have the proper labels and attributes. Sometimes, they won't even have their names, just a number from the tracklist. The Mate 10 identifies tracks, assigns names, and orders your music for you. As an added bonus, there's a built in fader for track transitioning for a more elegant changing of songs. Something I did not know I needed in my life, until the very first moment it happened. Whatever sorcery Huawei has enchanted the internals of the Mate 10 with, its definitely got my money.
---
---
Batteries are reaching a point of admirable stamina lately. The Mate 10 is no exception. With average use and proper phone optimisation, a standard charge can last you comfortably within a day and a half. Even with my heavy use, it did not fail me under 24 hours. This can be prolonged to a greater lifespan with the power saving mode, and incredible lengths with the "ultra power saving mode"– lengths of up to entire days. Plural. Yes. The drawback with that, however, is that ultra power saving really limits the function and use of your phone. Though his is something you can customise to suit your needs.
The grain of salt…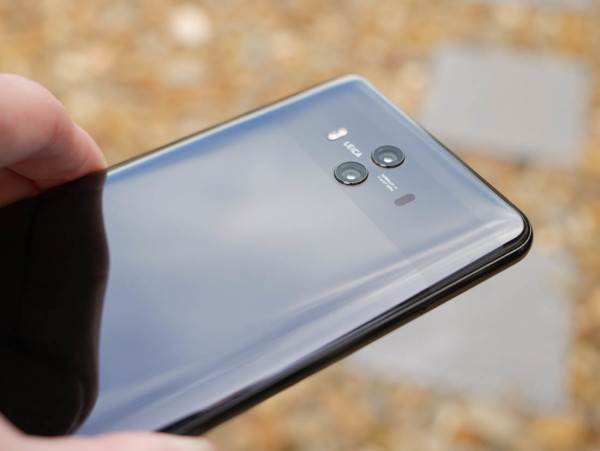 With all this in mind, Huawei's Mate 10 isn't quite a perfect device. Little things like the general interface. As someone who likes to customise every aspect of their device experience, and has lived through it all, the Mate 10 was a little annoying, and frankly a little inconvenient at times to navigate. In the very beginning anyways. Organisation of icons, alterations of widgets, the separation of key settings from the main settings menu. All of which can very easily detract from a user's experience as a whole.
Then there's the finnickiness of the settings should you wish to pursue a higher means of performance, like with the camera for example. While I had no major issues with it, I could very easily foresee casual users being confused by it.
Finally, the GPS services always seemed slightly off. Whether this was due to the calibration of the device I used, or a larger problem, across weather services, Google Maps, and Uber, locationing was always a bit left of centre, so to speak.
The verdict…
All in all, this one device that is worth your time of day, and gets the BH stamp of approval. With a little patience and self-customisation, Huawei's Mate 10 can certainly go the distance.