The road to reigning supreme in the suburban hierarchy of dads is littered with failure – discarded all-white New Balance sneakers, faltering neon beer signs collecting dust in the garage, and worst of all, second-rate BBQ grills that provide a mediocre cook. But now, with the Traeger Ironwood Series 885 Pellet Grill, you can prove once and for all who's the alpha dad around these parts.
Dare I say it, but this may very well be the Rolls-Royce of backyard BBQ setups. Complete with every tool you'll need to elevate the fine craft of flaming meats. But this beast doesn't just do a mean sear – it's damn smart, as well. In fact, if it were any smarter, it'd do your taxes for you.
The name of the game here is control. Designed with Traeger's WiFIRE technology, you can take command of your grill via the WiFi controller and Traeger smartphone app; literally anywhere at anytime. Monitoring temperatures, setting timers, receiving alert notifications, applying specific recipe cook cycles powered by the Traeger GrillGuide technology – all within the palm of your hands.
---
---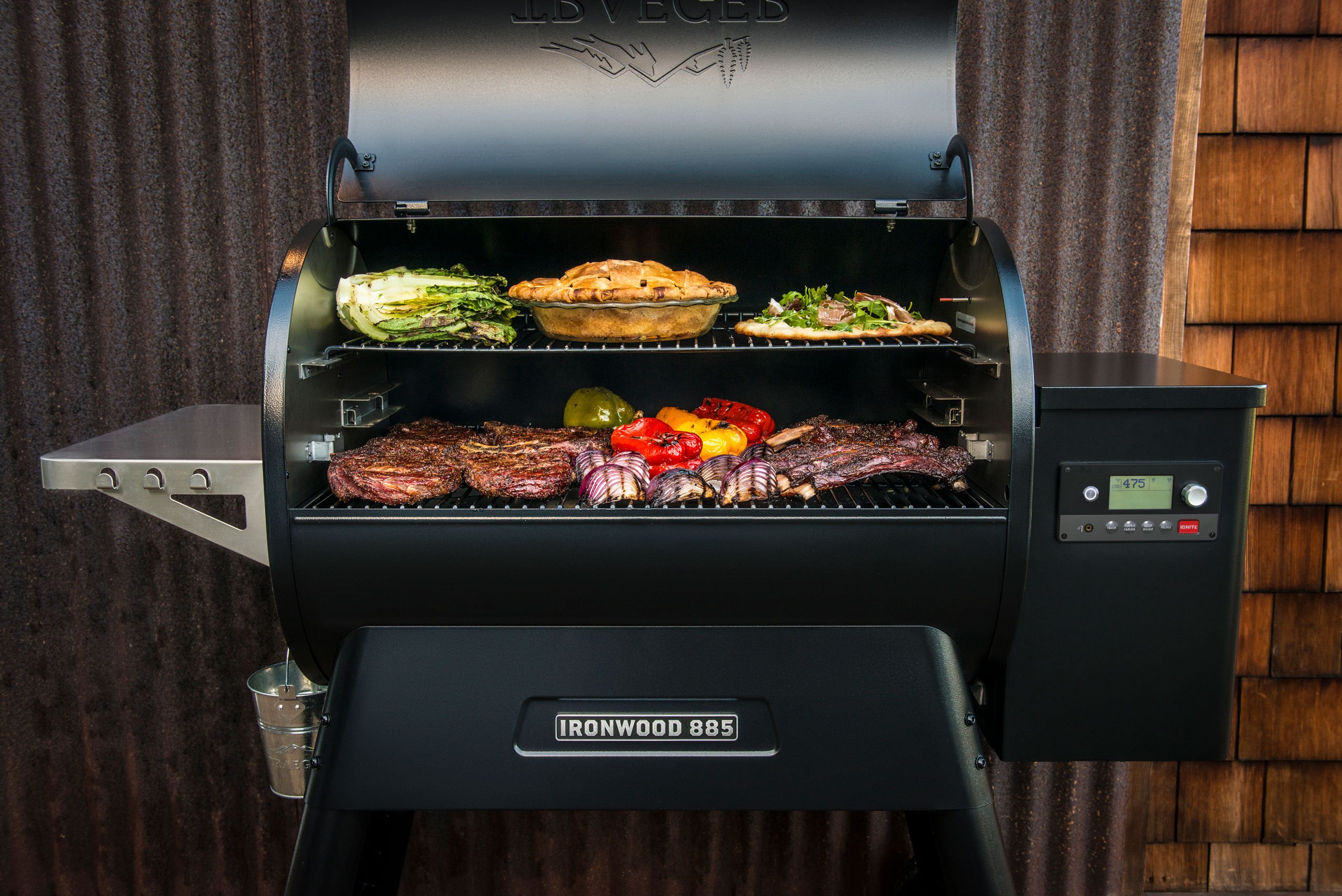 The Traeger Ironwood Series 885 Pellet Grill also comes with:
Double Sidewall Insulation – to ensure consistent temperatures in any weather (even below freezing)
A temperature range of 75 – 260°C
Traeger Pellet Sensor – to monitor fuel levels
Super Smoke Mode – to enhance the smoke flavor
Digital Meat Probe – for precise temperature readings
Smoke/Sear Setting – for an adjustable grill grate position
Downdraft Exhaust – to circulate smoke for maximum flavor
Hopper Clean Out – to switch pellets out quickly
D2 Controller w/ TurboTemp – essentially to get hotter faster
The Traeger Ironwood Series 885 Pellet Grill currently retails for $2,499.95 domestically. You can find a local dealer here or cop it online over at thequeclub.com.au.