A UK company has come forward with quite an intriguing offer. One that's equal parts simple, stylish, and sexy. I'm speaking, of course, about the Tubmarine – a woodfired hot tub that requires minimal maintenance and absolutely no electricity.
As their official description reads…
We're passionate about creating products that are built to last. We combine the very best materials with quality craftsmanship to ensure every product we make is of the highest standard.

---

---

Since 2013 we have been perfecting our designs to create the ultimate wood fired hot tub. We're proud to have developed a truly unique product suitable for families, couples and friends to enjoy together.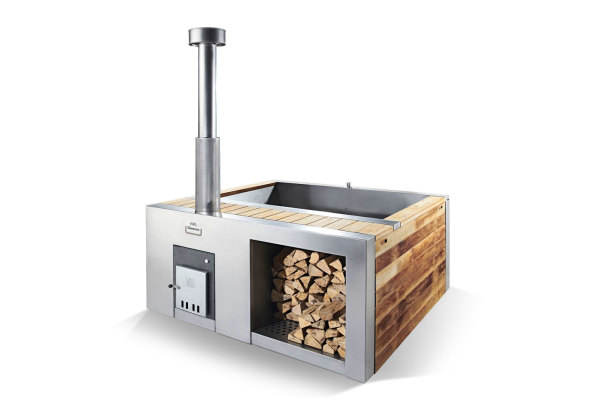 The Tubmarine heats up in under two hours with – you guessed it – all wood. Like we said before, absolutely no electricity required.
According to the website, all you need to do is:
Fill the tub with tap water (no chemicals needed)
Light the wood burner and keep feeding 'em in
Mix the hot water with cold water until the "desired temperature" has been achieved
Sit back and enjoy
Bonus, the soiled water can be dumped out on your garden immediately after given the lack of contaminants (apart from whatever may be found on your own bodies – no judgement).
The Tubmarine holds dimensions of a 2,038-millimetre width by a 2,014-millimetre depth. Comfortably fitting four average-sized adults at a time, the trend of eco-friendly is pretty consistent throughout as the material specs will prove.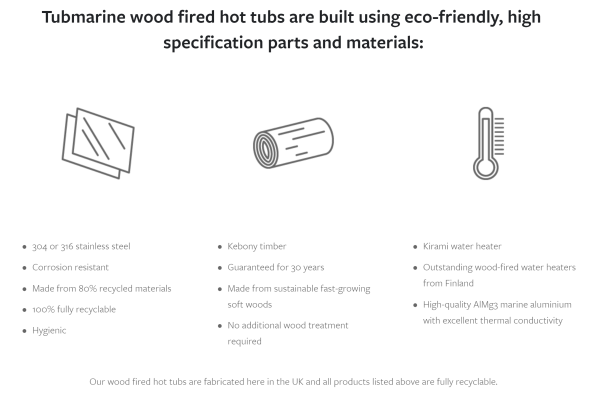 If this all sounds too good to be true, it almost is. It's no secret that nothing in this world comes without a price, and the Tubmarine comes with a hefty one starting around US$20,000. Yes – starting. Better get saving…
Find out more at tubmarine.co.uk.
---
---
RELATED: Step Up Your Shower Game With This Alexa-Enabled Showerhead Speaker