Stable, waterproof, and long-lasting on just a single charge – these are the ideal features to watch out for when shopping around for only the best wireless sports earbuds. And fortunately, there's plenty of choice, with some of the biggest audio brands recognising the steady demand of earbuds geared more towards fitness, as opposed to leisure listening or the everyday commute.
Standard lifestyle headphones and earbuds can afford to put more emphasise on noise cancelling and sound quality, but when you're out there running or breaking a sweat in the gym, there a few more things to consider to make the listening experience more comfortable and effective. After all, you want that gym playlist to churn without any technical difficulties, and you want to run without completely shutting yourself away from environmental noise.
What To Look For In A Pair Of Wireless Sport Earbuds
When you're out looking for the wireless sports earbuds, just make sure you're always considering how well they are going to fit, and if the designers have paid enough attention to on-ear stability. The last thing you want to do is have one bud fall out halfway through your morning jog. Since they are small, they can be fairly hard to find.
You'll also want to look at the IP rating, which is explained in detail below. This basically tells you how resistant these earbuds are against exposure to foreign bodies like dust and grime, and moisture.
Of course, you're going to want some sports headphones that sound great as well. There's no use popping these into your ears and expecting a rush of motivation from your gym playlist if the volume can barely rise above all that ambient noise outside. This is especially important in a noisy gym, where weights being dropped on the floor and heavy grunts are frequent.
Finally, you'll want to consider the context in which you'll be using these earbuds. Will you be using them mostly while running, or are you popping them in during your gym sessions? If the former, you want to make sure you maintain ambient awareness – meaning you're situationally aware of important events such as traffic or some random drunk bloke trying to have a go at you. In this case, noise cancelling – considered the god-tier of lifestyle headphones mostly meant for travel and daily commutes – might not be the best for you. You'll actually want earphones that don't give you the best seal, so the passive noise cancelling doesn't filter out the more important sounds.
Although if you're in a gym and you want the outside world to fade away, active noise cancelling might come in handy. As such, it's all about how easy and effective it is to switch between these two modes.
An easy way to discern the amount of passive noise cancellation is to look at the design. If they are on-ear earbuds, this will keep your ears open for any ambient noises and maintain situational awareness while you're out there burning those calories. Conversely, if you're going for some in-ear earbuds, you can expect the sound to be deeper and more resonant, but the buds are probably going to create a tighter seal around your ears – hence, less situational awareness.
What Is An IP Rating & Why Does It Matter?
An IP rating is one of the most important things to look for when browsing for wireless sports earbuds. It's shorthand for Ingress Protection mark, usually given as a two-digit grading system to denote the enclosure of a device, hence its protection against various types of intrusion from dust, dirt, and moisture. This is to do with the safety of the device and to give consumers peace of mind, especially when said device is meant for outdoor use – which inevitably brings it into contact with dust and moisture.
The first digit of an IP rating, a number between 0 and 6, indicates the degree of protection from ingress of solid objects such as dust and dirt. The higher the better. The second digit, between 0 and 9, focuses on the resistance to moisture of varying intensity, considering a number of variables including angles, depths, pressure, and immersion. Again, the higher the better.
If you see an 'X' somewhere in that IP rating, that just means only one of the above digits has been confirmed. So for example a rating of IPX7 would mean that the moisture resistance is rated at a solid 7, but there has been no assigned rating for foreign body resistance (so dust, for example). You'll rarely see a pair of sports earphones without a moisture rating.
Types Of Wireless Sport Earbuds
---
Truly Wireless Earbuds
These are now the most common types of earbuds, and are always going to be the most expensive. There are no hooks or wires to contend with, so you're just pushing them into the ears. The biggest benefit here is a more seamless experience as you move through your day, taking them out when necessary and simply popping them back in without any fuss. Modern truly wireless earbuds also pause automatically when they are taken out of the ears, and resume music just as fast once reinserted.
The absence of hooks typically means these types of sport earbuds allow for a lighter, easier design, but that can also mean smaller batteries with less capacity. Brands usually offset the latter issue by providing a carry case which doubles as a power bank, charging up the earbuds to boot run time.
Wired Sport Earbuds
These earbuds were less common in the past few years, but wired sport earbuds are making a comeback and are now one of the most popular of the three types. The buds aren't connected to your phone, so they still make use of Bluetooth, but they typically use a wire or brand to connect the buds, as well as store the batteries and microphones. Better battery life, clearer call quality are just some of the benefits here.
Truly Wireless Sport Earbuds With Ear Hooks
Beats by Dre is perhaps the most prominent brand if you're looking for truly wireless sports earbuds with ear hooks – they are entirely in service of fit. The hooks help hold the buds securely in place, plus the flexible stems can be used to store an antennae or a battery, allowing for longer playtime. Typically, these are also much cheaper than the more attractive truly wireless look, but they can take some extra time as you secure and detach throughout the day.
The 10 Best Wireless Sport Earbuds You Can Buy In 2023
---
Samsung Galaxy Buds Pro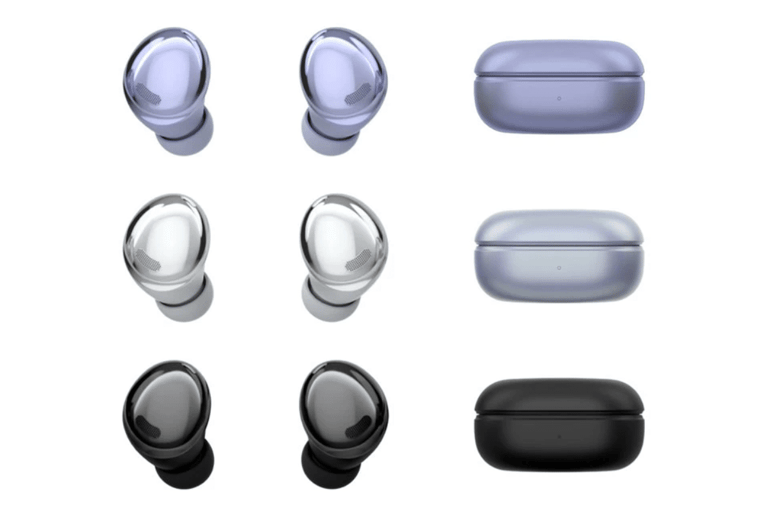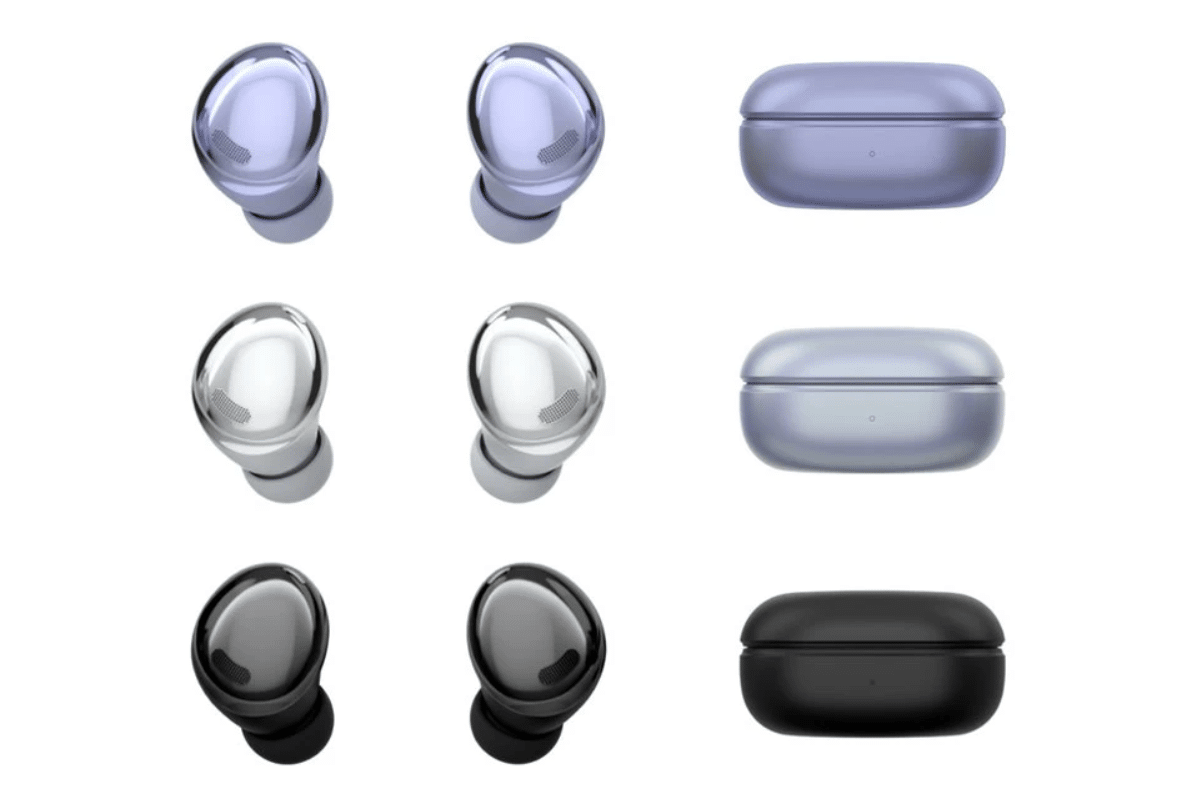 The impressive Samsung Galaxy Buds Pro represent a company that's clearly set on besting a category it hasn't paid much attention to in the past. Moving towards a more fitness friendly pair of earbuds, the Samsung Galaxy Buds Pro are ideal for runners and general fitness enthusiasts, with a sturdy IPX7 rating, seamless use with Android devices, perfect noise cancelling, and some of the cleanest call quality you'll find out of any of the devices on this list.
The 8 hour battery life based on a single charge, and 28 hours with the case, means these truly wireless earbuds are highly unlikely to die on you halfway through leg day.
Pros: the best sports-friendly spec list on the market; IPX7 rating means they are as waterproof as your phone; nicely balanced sound profile.

Cons: still quite a steep investment; not the best option for iOS users.
---
Sennheiser IE 300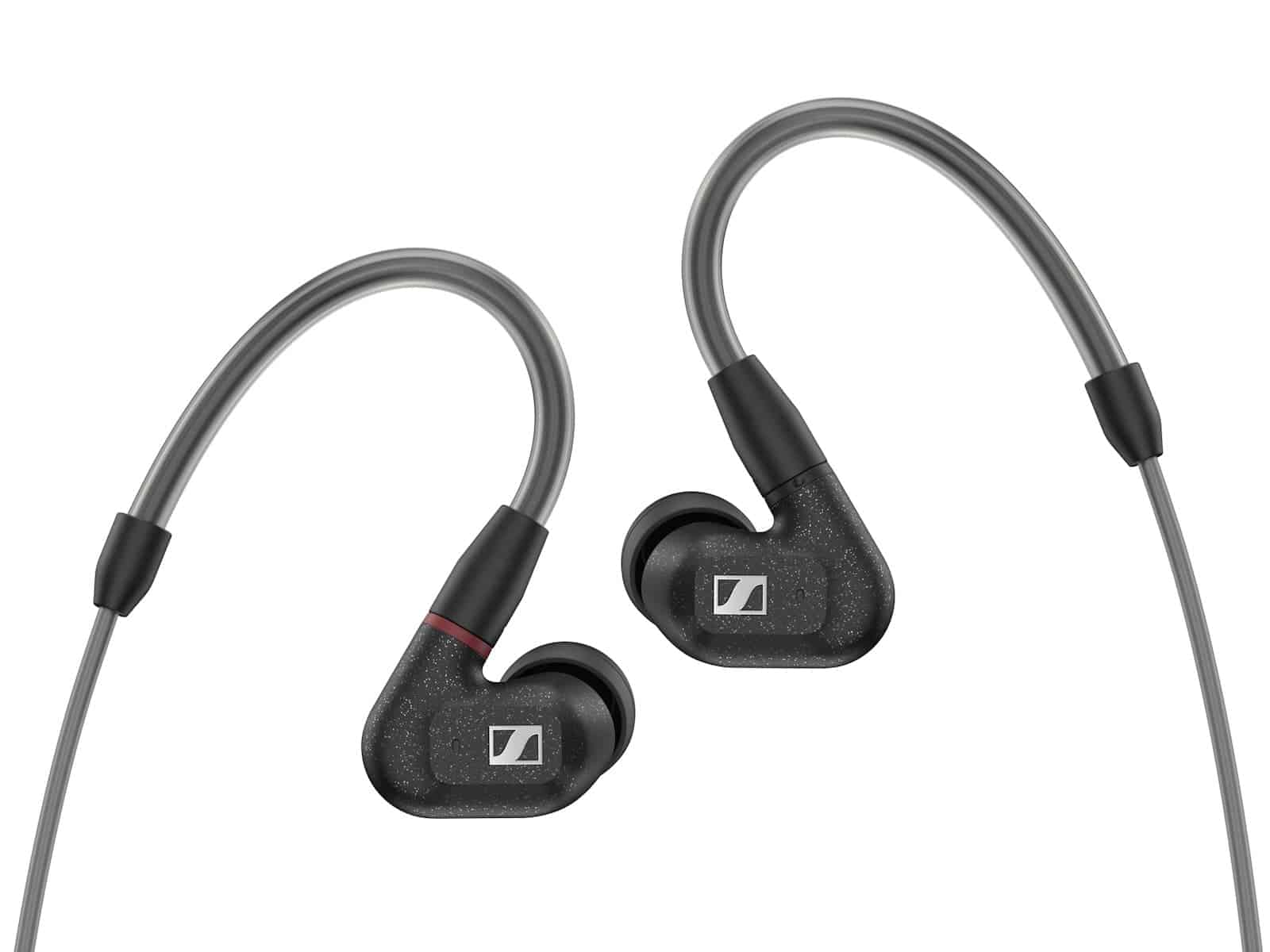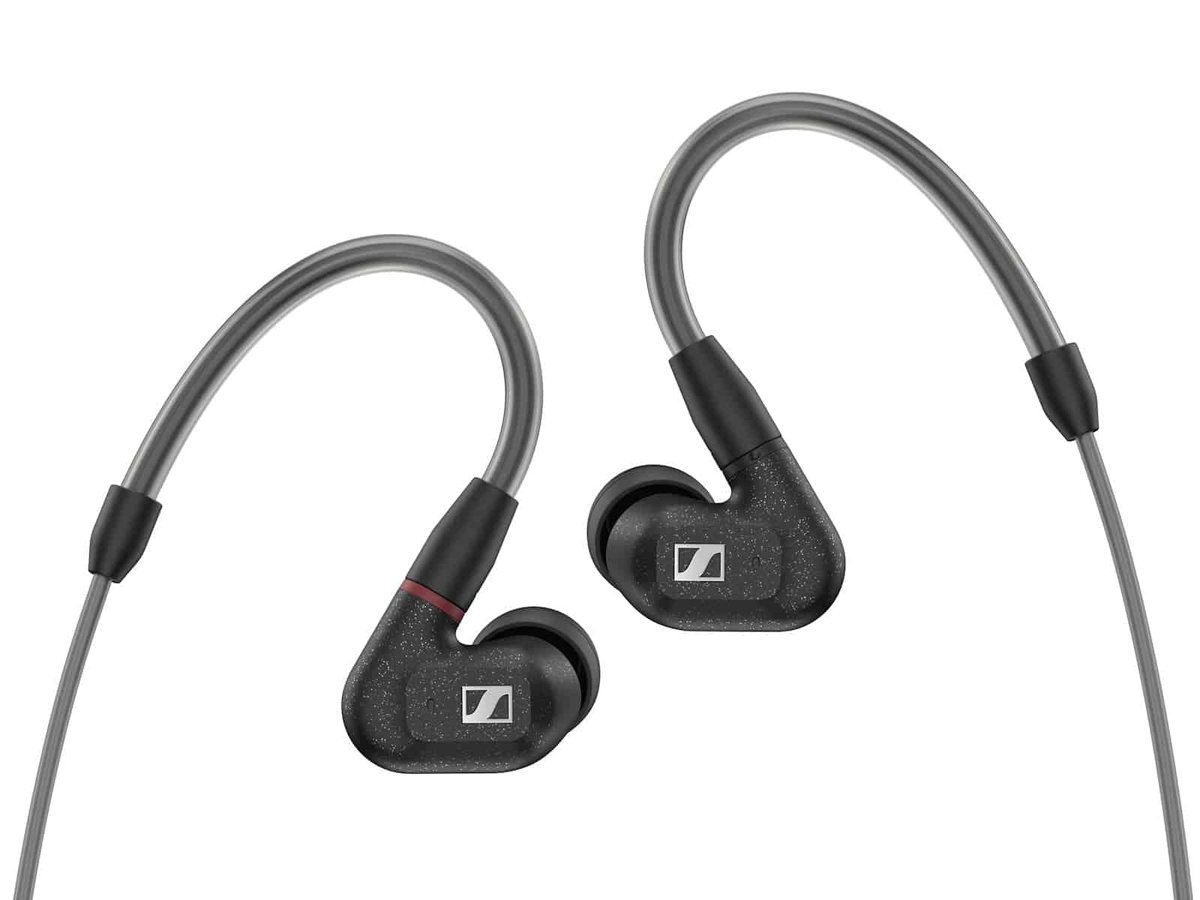 If you're looking for cabled sports earphones that you can hang around your neck, without any worry that either bud is going to fall out, go for the new release by Sennheiser. The dependable audio company has built these tiny, nicely rounded earphones with nothing but quality in mind, offering a praiseworthy performance that punches well above its weight.
The sound quality is exceptional, with fine detail and an especially impressive treble quality that makes both music and podcasts sound sharp and precise. The provided silicone tips don't provide the best seal around the ears, when compared to other earbuds on this list, but the resulting ambient awareness is very runner friendly.
Pros: crisp and clear on the mids and highs; never have to worry about them falling out.

Cons: poor passive noise cancelling could annoying gym users; poor call quality; very expensive for what you get.
---
Bose Sport Earbuds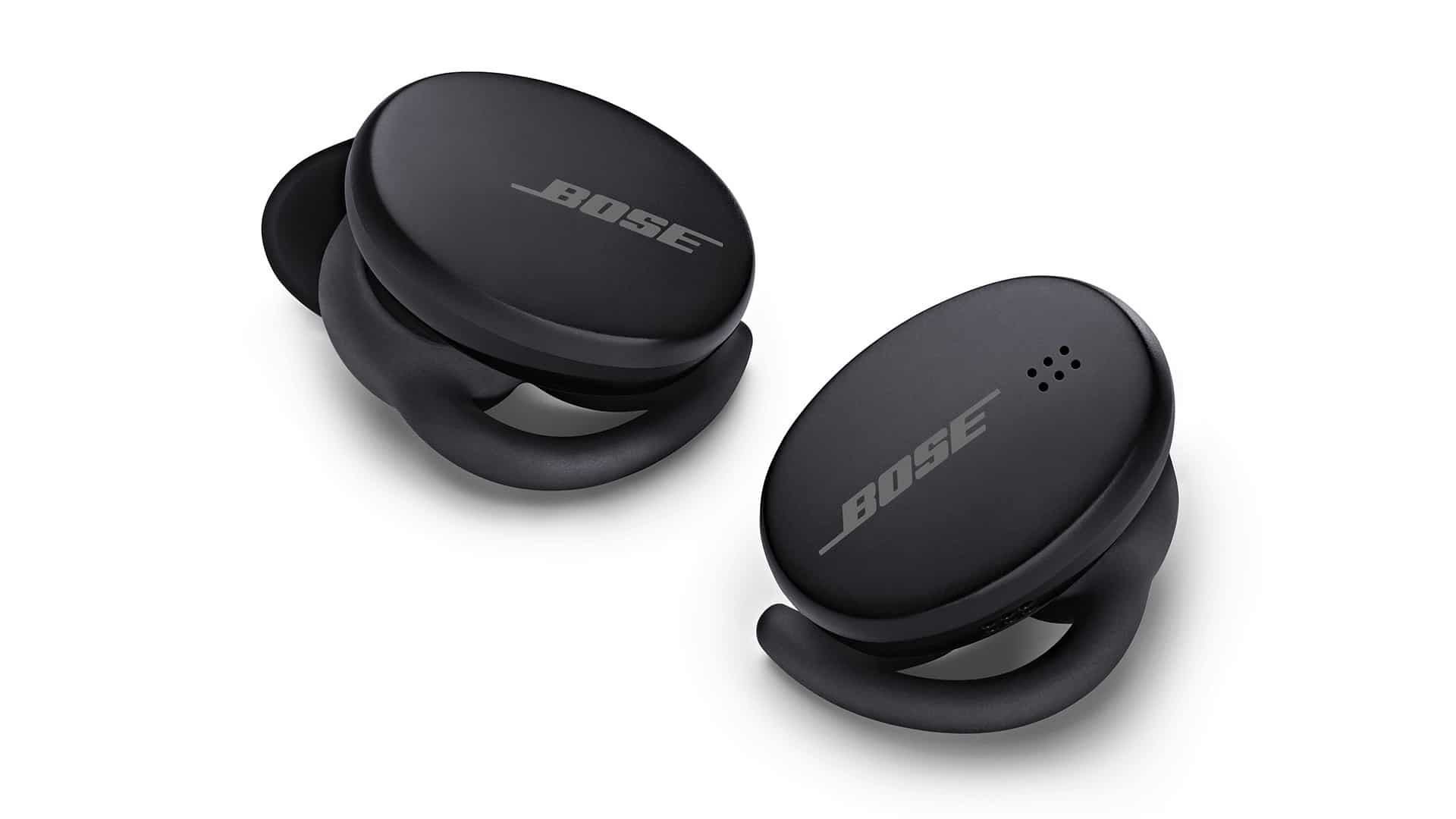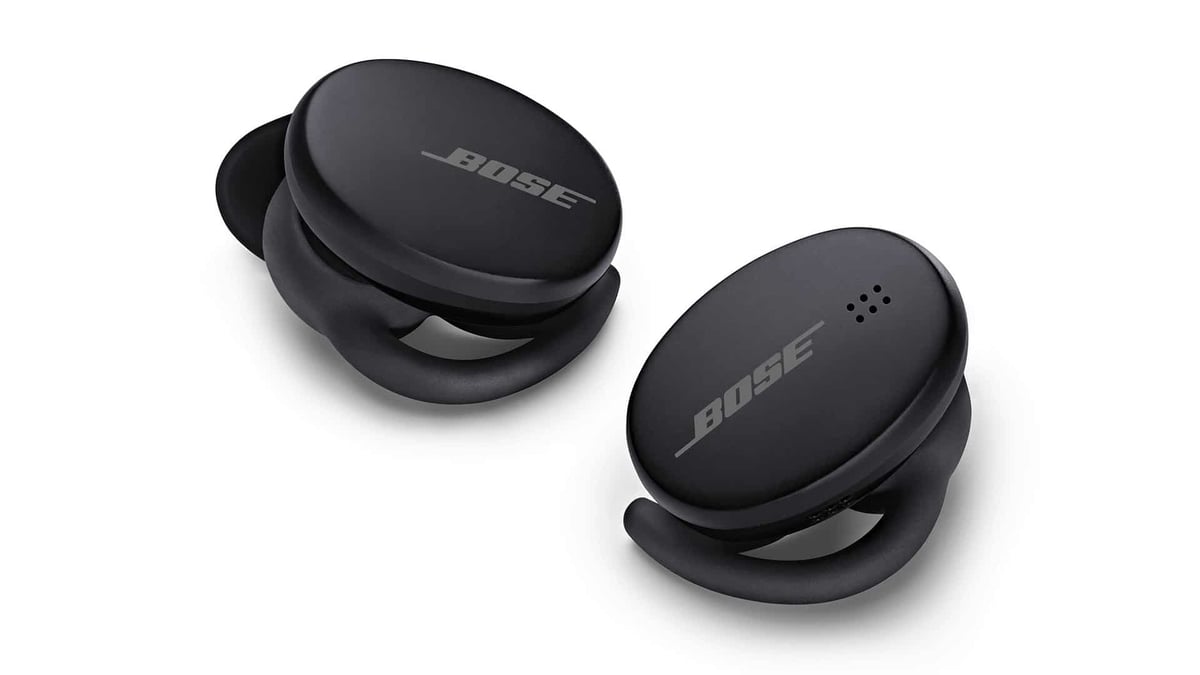 The latest wireless sports earbuds from Bose are ideal for runners and general fitness, thanks to smart design and even better sound. Each lightweight earbud weighs just under 6 grams, and every part that touches the ear is made of soft silicone, as opposed to typically harder plastic. This, of course, guarantees sustained comfort for longer listening sessions by applying pressure equally across both ears.
While they lack noise-cancelling and the listening modes of the Bose QuietComfort Earbuds, the Bose Sport Earbuds retain a similar sound profile that's beautifully balanced with punchy bass and bright, present details.
We like the Bose Sports Earbuds so much that we included them in Boss Hunting's highly curated Best Gifts For Men.
Pros: excellent sound; seamless and automatic pairing straight out of the case; comfortable fit.

Cons: only 5 hours from a single charge (the case holds 2 additional charges); touch controls are largely unresponsive; IPX4 rated so only lightly resistant to water splashes.
---
Jabra Elite Active 75t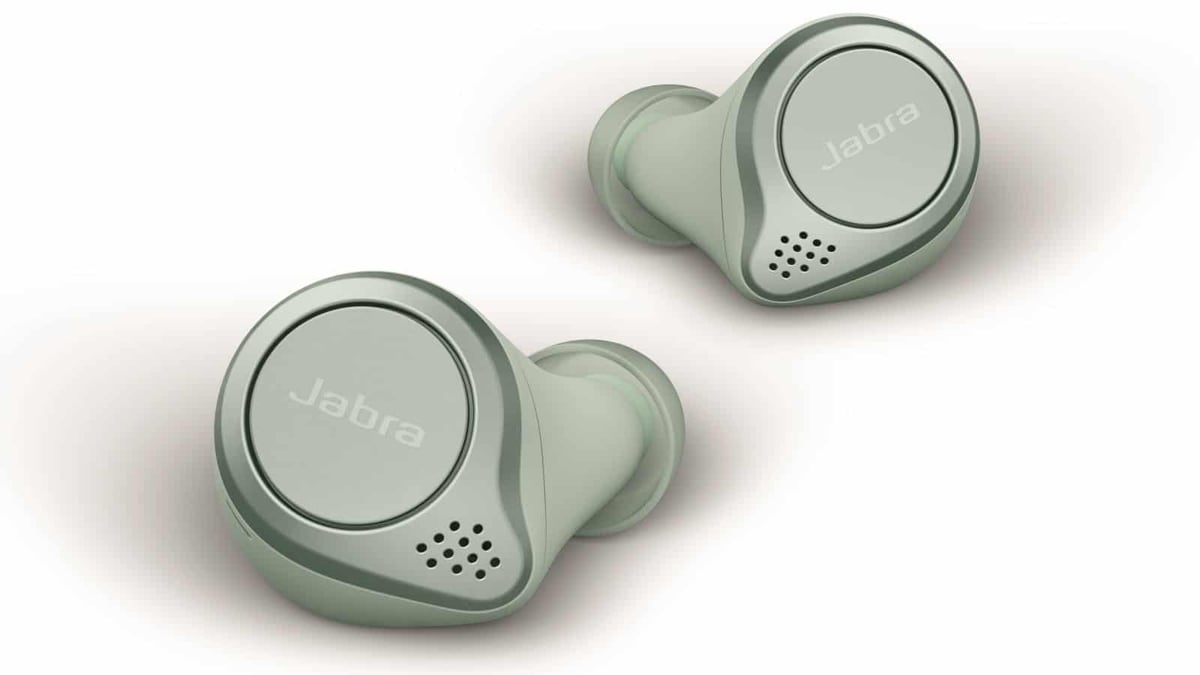 Paying close attention to whatever Jabra is putting out is a smart move for runners and gym junkies after the best wireless sports earbuds. The Danish brand is nothing if not super reliable when it comes to fitness friendly audio, and that reputation is only solidified with the Elite Active 75t.
A sturdy IP57 rating and 7.5 hours of battery per charge (28 hours in total with the charging case) certainly help, but the real selling points are the superb on-ear stability, highly customisable audio through Jabra's app, and a consistently impressive performance that maintains rich, detailed sound even at max volume. Thanks to a recent firmware update, the Elite Active 75t now comes with active noise-cancelling, so those louder gym sessions can be blocked out with the touch of a button.
Pros: IP57 rating means you won't have to worry about these getting reasonably wet; strong battery life and even stronger performance; seamless active noise-cancelling can be toggled in an instant; very stable on the ears.

Cons: not as comfortable over long sessions as some competitors; the small profile can make the buds difficult to find a proper fit; wind noise can be an issue with ambient sound mode.
---
JBL Under Armour Flash X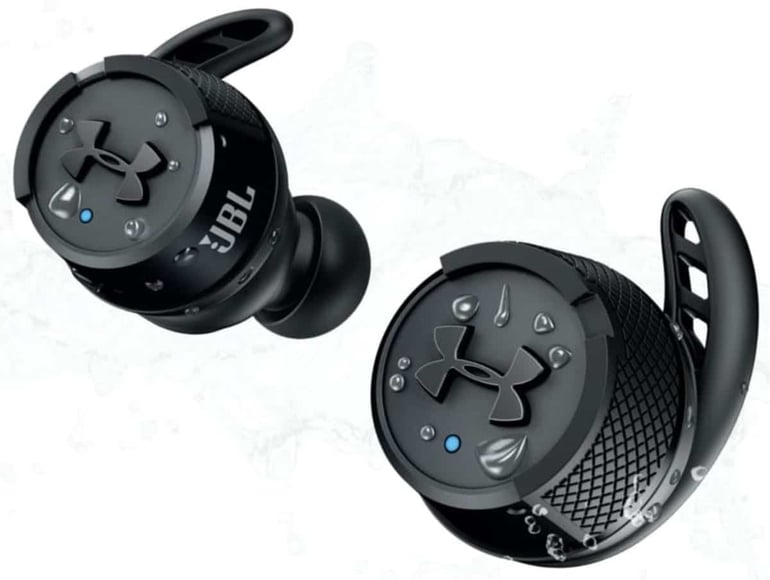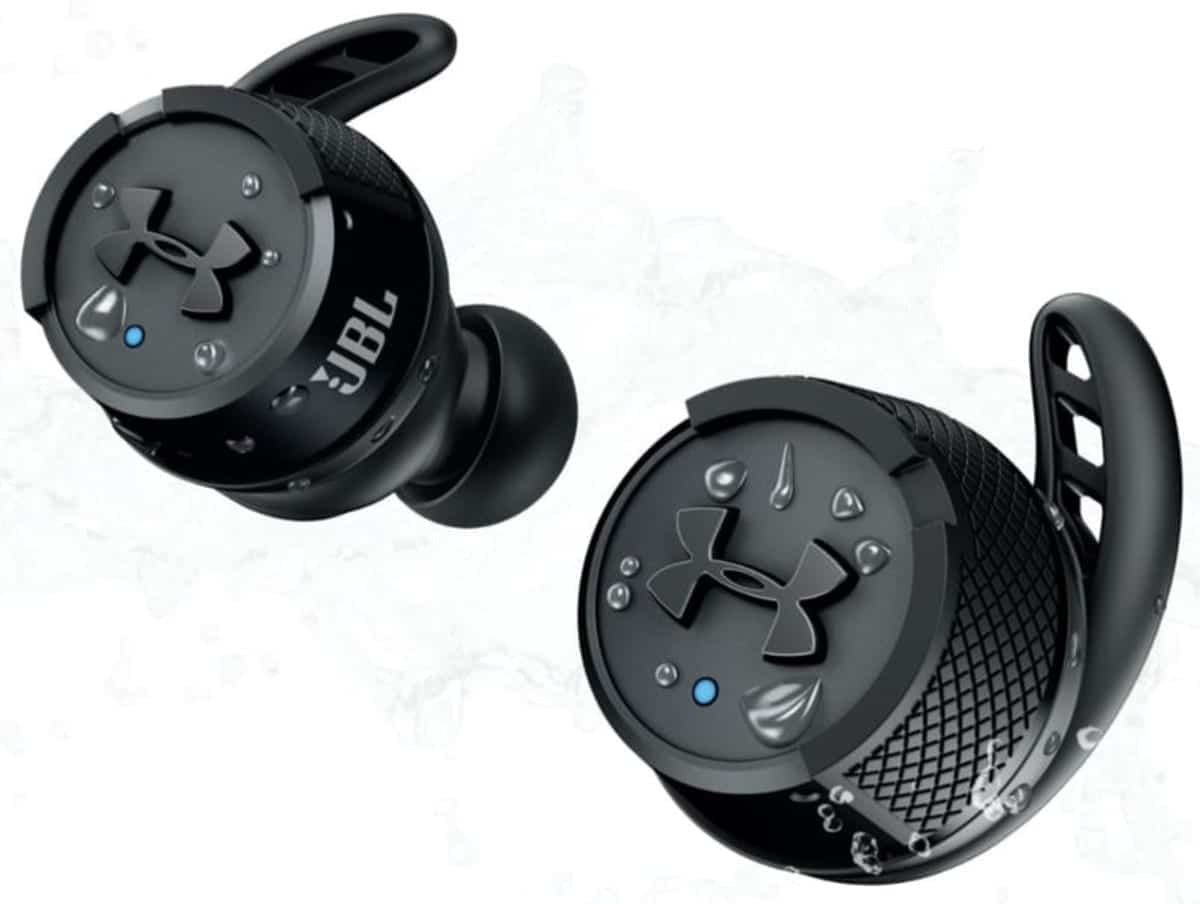 It's very hard to look past this collaboration between JBL and Under Armour, with the Flash X True Wireless In-Ear Headphones which was built with nothing but exercise in mind.
Both brands combine their considerable knowhow to deliver an impressive pair of wireless earbuds that combine seamless Bluetooth connection and easy pairing, with superior comfort and excellent IPX7-rated water resistance. These truly wireless earphones are perfect for anyone after something more robust that'll easily go the distance.
Pros: sturdy build and IPX7 rating; very comfortable and stable in high-impact environments; great ambient awareness mode.
Cons: sound profile can topple at higher volumes; only lasts 5 hours on a single charge.
---
Jaybird Vista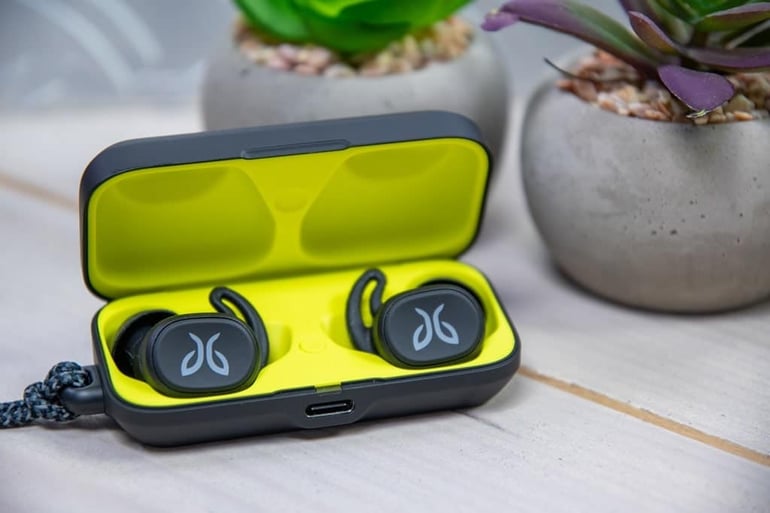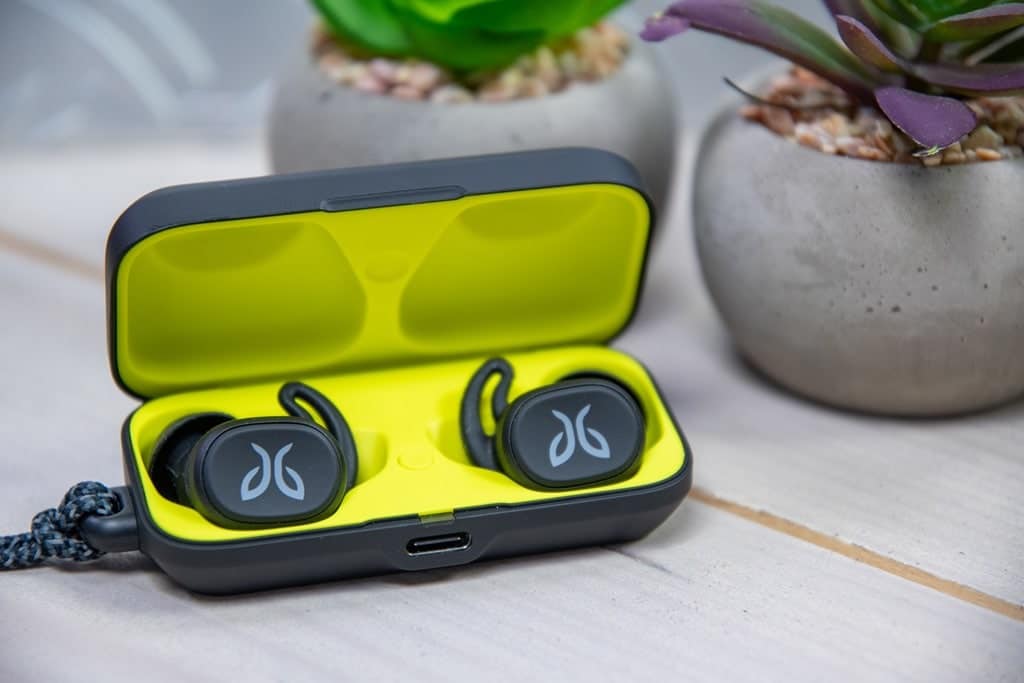 Although the Jaybird Tarah Pro has a few advantages over these, such as better battery life and a slightly edgier sound, they also come with a proprietary charging, as opposed to the increasingly standard USB-C. That means if you lose the small charger, you don't have many other options to keep them juiced up.
That's why the IPX7-rated Jaybird Vista is a much better choice for your fitness earphones, and though it only offers 6 hours of battery on a single charge (more with the included charging case), the on-ear stability, punchy, bass-forward sound profile, and great passive noise cancelling is more than enough reason to pick a pair.
Note that the Jaybird Vista earphones are currently on sale at JB Hi Fi for $199 – a steal, considering they usually retail for $349.
Pros: Very stable in the ears; ideal for runners who prefer a more bass-forward profile; efficient passive noise cancelling and sound isolation; reliable IPX7 rating.

Cons: only 6 hours of battery on a single charge; plastic build looks and feels cheap.
---
AirPods Pro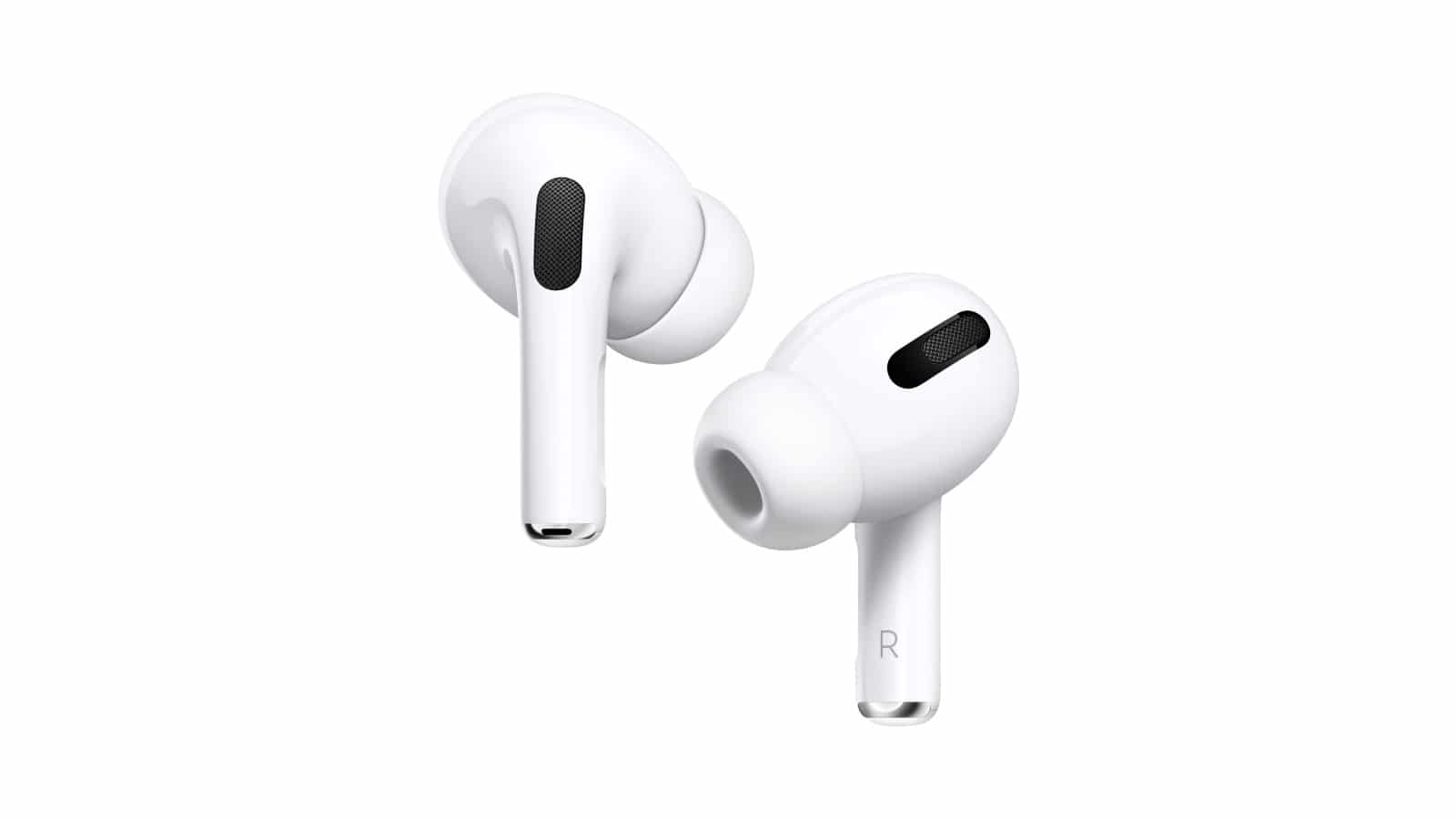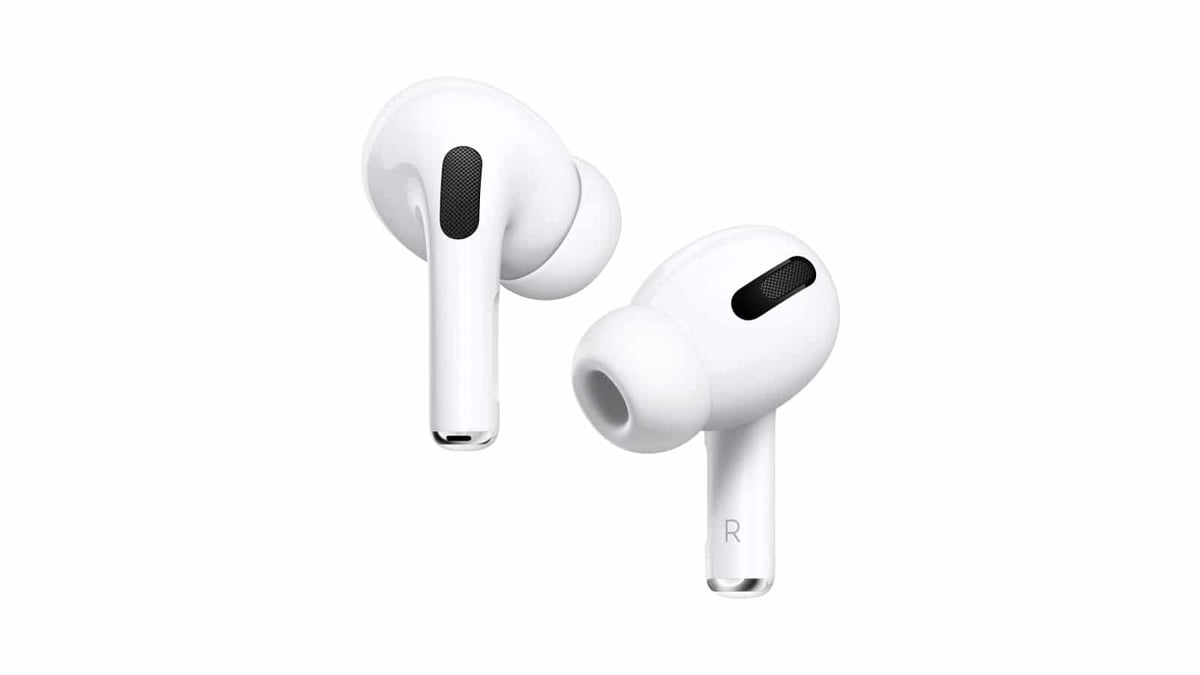 If you're an Apple user, it makes much more sense trying to stay within the company's notoriously tight and expensive ecosystem. Fortunately, the AirPods Pro – the only truly fitness friendly earphones Apple has produced – are more than capable when it comes to earbuds that you can run and work out with.
You're only getting a fair IPX4 rating here, but the exceptionally comfortable ear tips, active noise cancellation, and seamless integration with Siri make up for it. You've also got the theatrical spatial audio mode, which takes an already brilliant sound signature and adds a sense of direction for any joggers taking a break to stream some content on services like Netflix and Amazon Prime.
Pros: excellent sound at all volumes; comfortable fit; smart spatial audio mode; intuitive control with seamless Siri integration.

Cons: IPX4 rating falls behind competitors; poor battery life – 4.5 hours on a single charge.
---
Beats Powerbeats Pro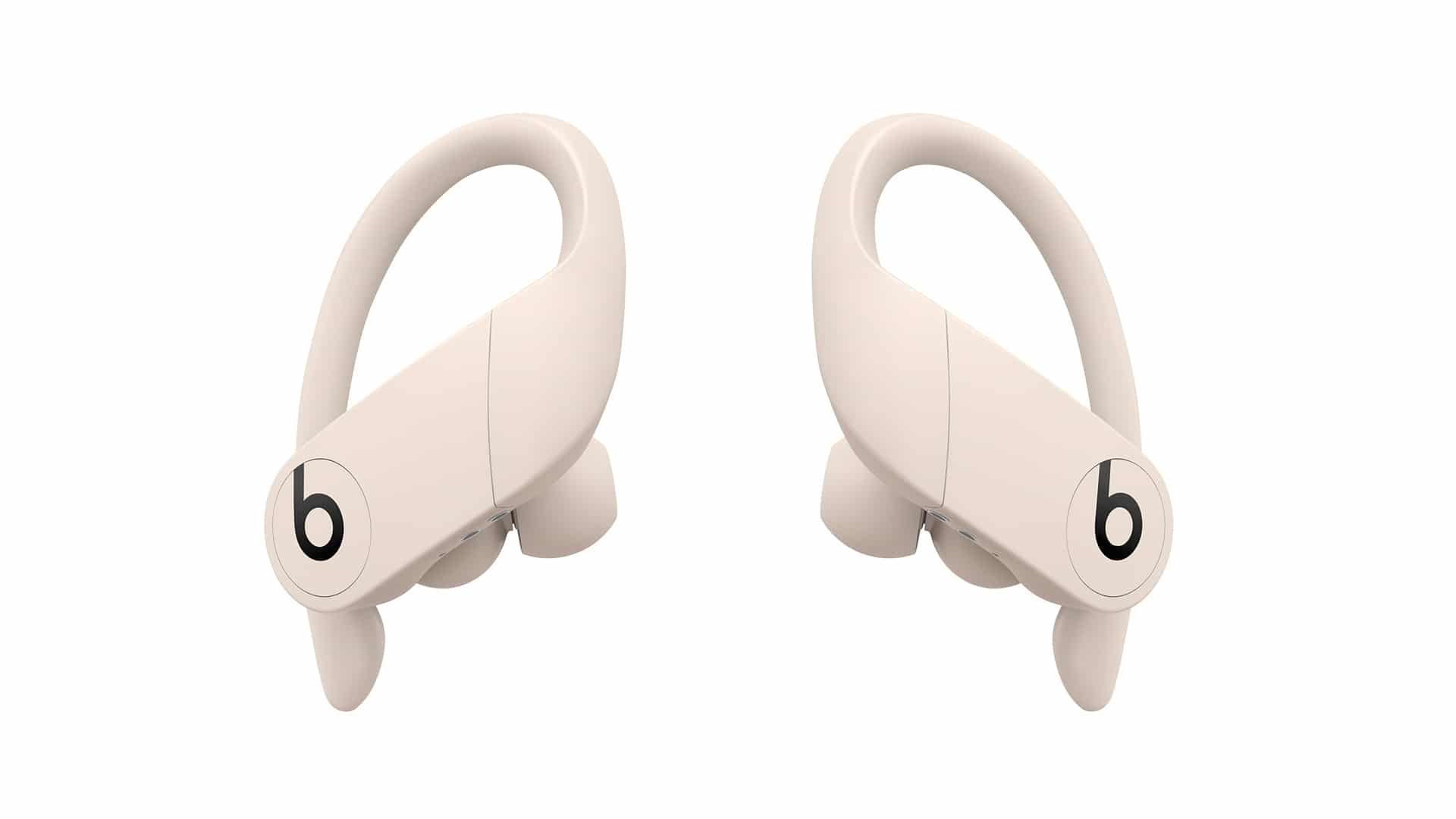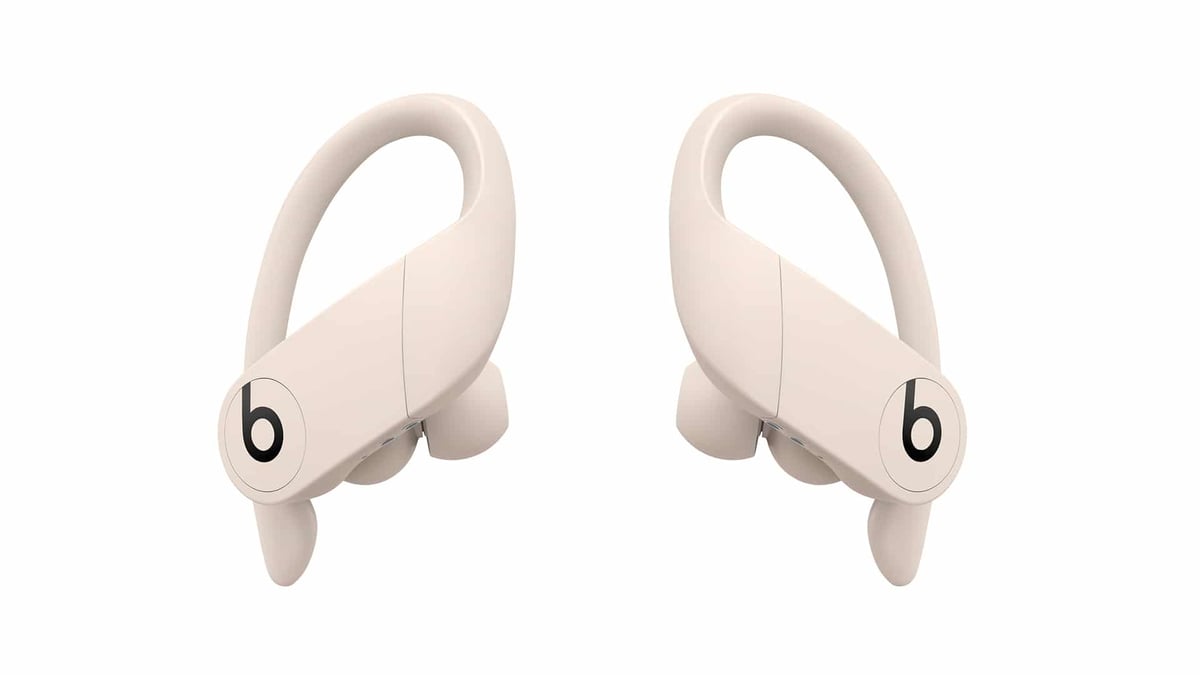 As good as the AirPods Pro are, iOS users might be better off going for Beats. After all, Apple do own Beats by Dre now, which is probably why the Airpods line has never really cared about diving deep into the sports world. Beats do fine for fitness just on their own, and the sporty Beats Powerbeats Pro is the pick of the litter.
It's very easy to switch between Apple devices, so you can go from a jog to the desk in a heartbeat, without needing to rejig your Bluetooth. Plus, the Powerbeats Pro offer 9 hours on a single charge (18 in total with the charging case) a delicately balanced sound signature that doesn't play heavily on bass, and a comfortable, secure fit helped by that definitive – although unattractive – ear hook design.
Pros: Ear hook design ensures a stable fit; clear sound signature that isn't dominated by bass; 9 hour battery life is a massive improvement over the Apple AirPods Pro; seamless connection with iOS.

Cons: Anyone expecting deeper bass may be disappointed; Android users are best looking elsewhere; quite pricey for what you get; only IPX4 rated.
---
Sony WF SP800N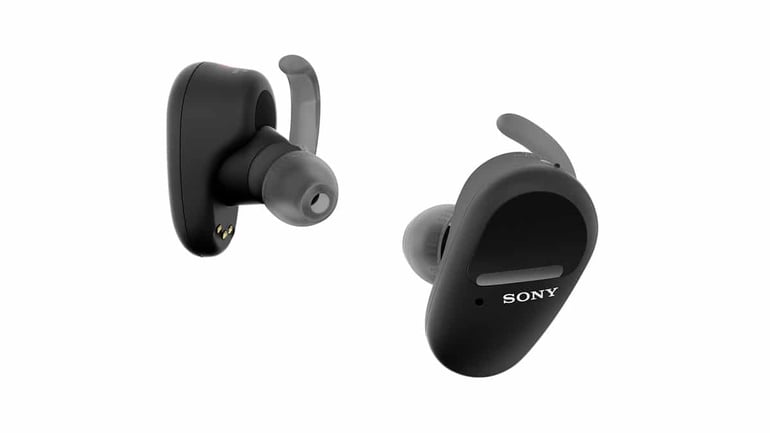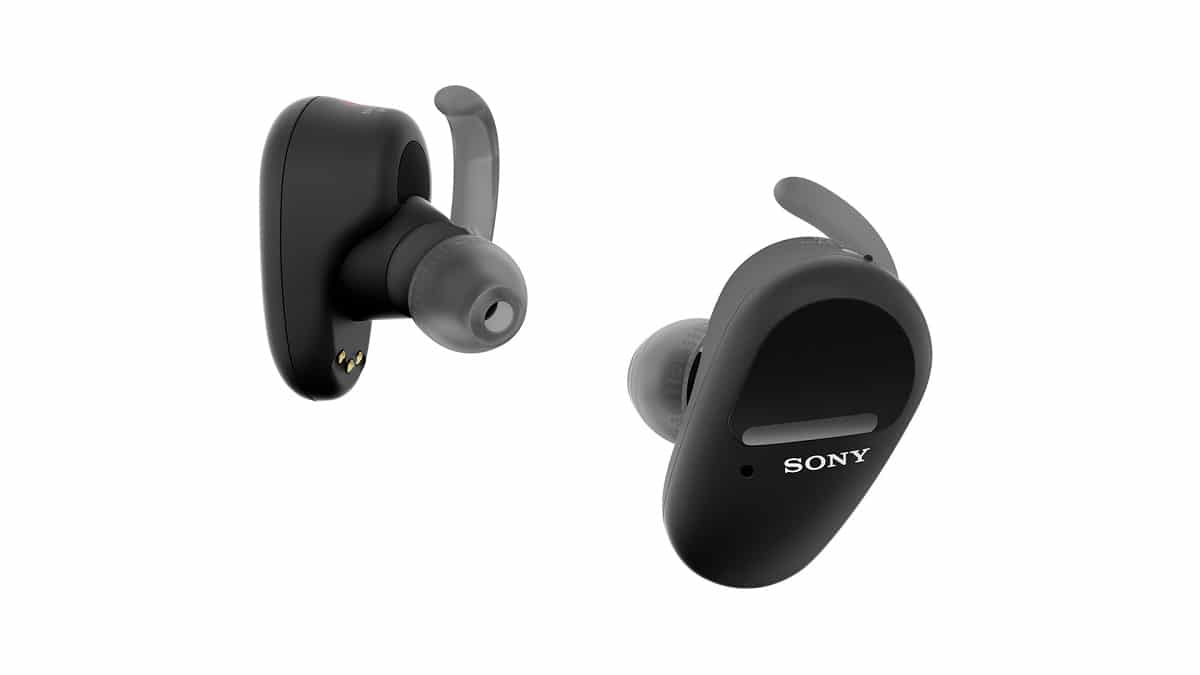 Sony are better known, and better placed, when it comes to lifestyle earphones. You'll be hard-pressed to find a better sounding pair for the price, but fitness is quite obviously a secondary consideration. Regardless, a pair of WF SP800N should do plenty to satisfy runners and gym goers looking for the best sports earphones they can find.
The sound is without question some of the best you could ask for from such a small profile, the noise cancelling works like a charm, and the fit is comfortable, secure, and won't cause any pressure issues over long sessions. Sony have also managed a reasonable IP55 rating, so if water and sweat resistance is a major concern, you should at least know that the company has improved vastly upon the SP700N model which only had an IPX4 rating.
Pros: Exceptional sound for such small buds; fits really well and will stay in place when you jog; easy and stable connection; easy to switch between noise cancelling and ambient listening modes; high value.

Cons: Still not the best IP rating compared to competitors.
---
Skullcandy Dime True Wireless Earbuds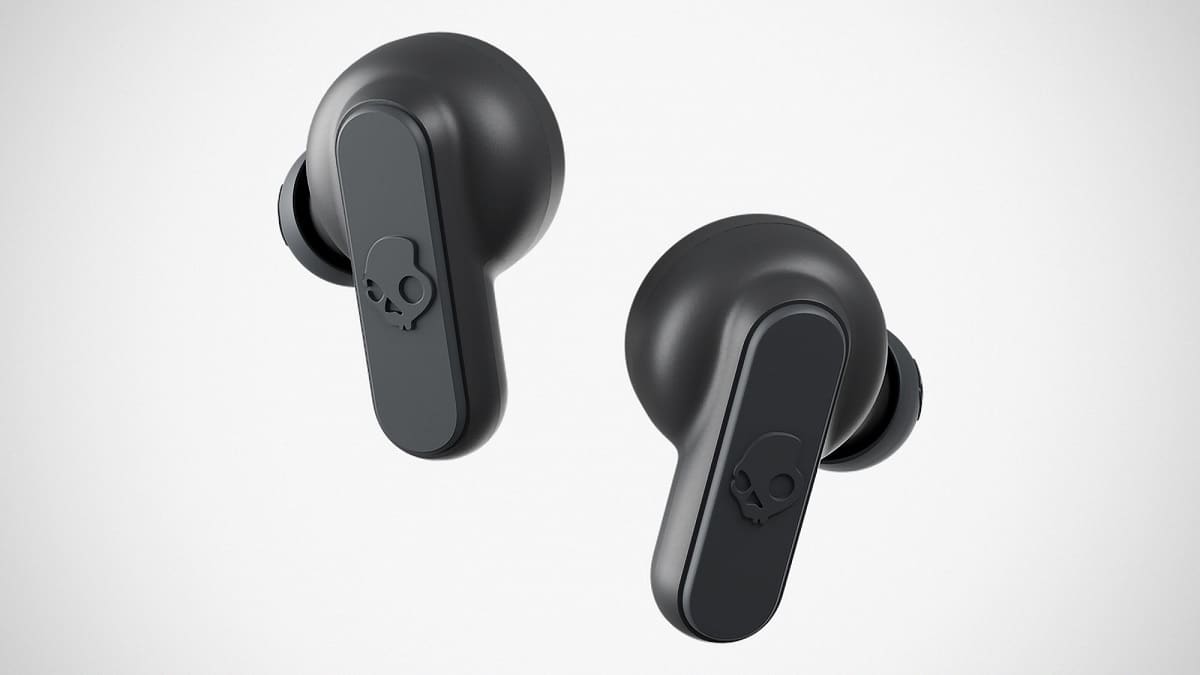 Skullcandy may not be the first brand that comes to mind when thinking of the best sports earbuds in 2022, but the use-per-cost is undeniable. This is one of the finest pairs of true wireless earphones you'll find under $100, with the Dime built to a slim, comfortable profile that's decidedly fitness-friendly. If you've already got a pair of expensive lifestyle earbuds that aren't necessarily built with fitness in mind, picking up the Dime is a wise decision, despite the necessary compromises. In order to dial down the price tag, you're only going to get 3.5 hours of battery life on a single charge (8.5 with a charging case), but the sound is quite likeable and the fit won't feel finnicky after those long runs.
Pros: Slim and lightweight design; very stable fit; incredible value for the price.

Cons: Pitiful battery life on a single charge; sound is likeable but unremarkable.
---
Best Wireless Sports Earbuds – Frequently Asked Questions
What are the best wireless sports earbuds in 2023?
Some of the best reviewed wireless sports earbuds on the market right now include the Jabra Elite Active 75t, Bose Sport Earbuds, Samsung Galaxy Buds Pro, and Sony WF SP800N.
What are the best brands for earbuds in 2023?
This is a highly competitive market, but brands standing out include Jabra, Beats, and Jaybird. Recently, both Sennheiser and Samsung have coming out guns blazing to reclaim their glory and make their mark on the world of wireless sports earbuds.
Are cheap earbuds worth it?
Cheaper options for wireless earbuds, like the Skullcandy Dim True Wireless Earbuds, shouldn't be written off. Sometimes these choices fit perfectly into your lifestyle and work as a 'second pair' of buds. Plus, they avoid unnecessary features you may not necessarily need when out running.