While the classic pool tables have served us well, we must now make room for modernity. Elite modernity. Presenting: the X1 Everest pool table. With a surface made from glass and providing crystal clear transparency, this bad boy is absolutely perfect for seeing how badly you just missed that last shot.
As Elite Innovations put it:
"Our pool tables combine ultra modern styling with patented technology – the playing area features the all-new Levian crystal clear playing surface atop premium quality 1″ ultra clear monolithic float glass. Replicating the play characteristics of standard cloth and slate surfaces with incredible durability and clarity, Levian is a rubber-like 0.067"(1.7mm) coating that allows the included standard regulation Aramith 2.25″ balls to roll with stunning smoothness, quietness and accuracy."

---

---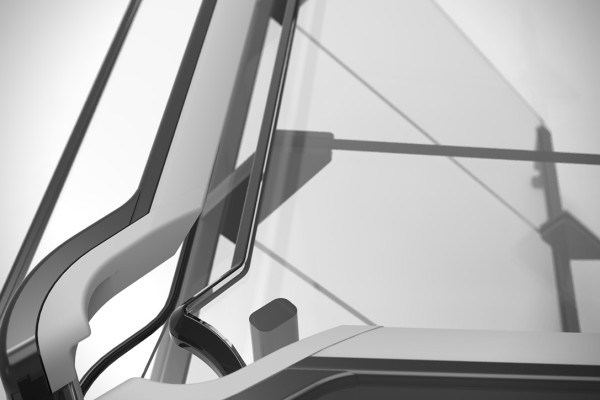 In other words, you can watch your last striped ball practically float across the table… and glide right past the corner pocket as it bounces off the adjacent wall. Staring you in your dumb uncoordinated face. But the motion is so elegant, you'll barely feel the hot flush of shame burn in your cheeks.
In terms of serious practicality points, glass and metal are obviously more rigid substances than wood – meaning harder to wear down. Your standard X1 Everest table will not be susceptible to sagging and warping, introducing an unprecedented element of durability and longevity. Bonus: Elite Innovation's patented Levian coating ensures the glass top surface is "thoroughly [protected]" from severe ball impacts, sore loser tantrums, as well as drunken pool cue slip-ups.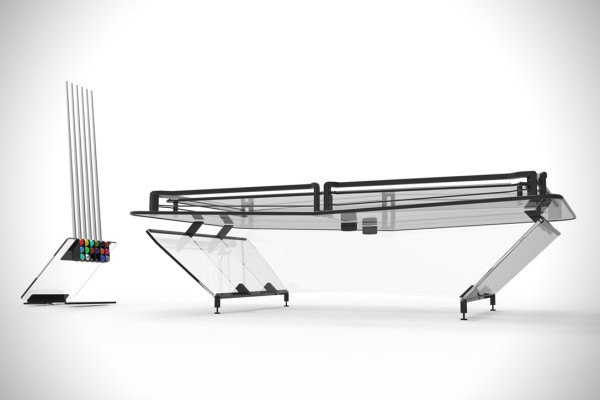 The one catch? The X1 Everest glass pool tables are extremely limited – with only five being produced a year and custom installation by a professional required. And while no official pricing has been listed, it's safe to say ridicule from your mates as you barely kiss that eight ball is sold separately… but very free.
Find out more about the X1 Everest glass pool table here.