Zoa Engineering has made it their mission to help everyday punters ski more and work less by creating the world's first portable rope tow for the backcountry. At this stage, although the patent-pending innovation is still in very early days of development, the test footage alone hints at a certifiable gamechanger.
With a handy-dandy weight of just 9 lbs (4 kilos) while simultaneously being capable of propelling a fully-grown human approximately 2,600 vertical feet (800 metres) on a single charge, the only thing more impressive than the convenience it'll soon provide is it's dead simple design.
Comparable to the belt-concealed grapple lines James Bond himself would use to get out of a bind, the Zoa PL1 portable backcountry rope tow features an adjustable throttle for complete control over the ride up; a steel lanyard which gives you the option to clip into harnesses on those longer and steeper ascents; a removable handle for easy stowing, as well as to reduce any risk of damaging yourself in a crash – all packaged in a streamlined form that's small enough to be carried in a daypack.
---
---
RELATED: Ditch Your Boat With This Insane Personal Waterskiing Machine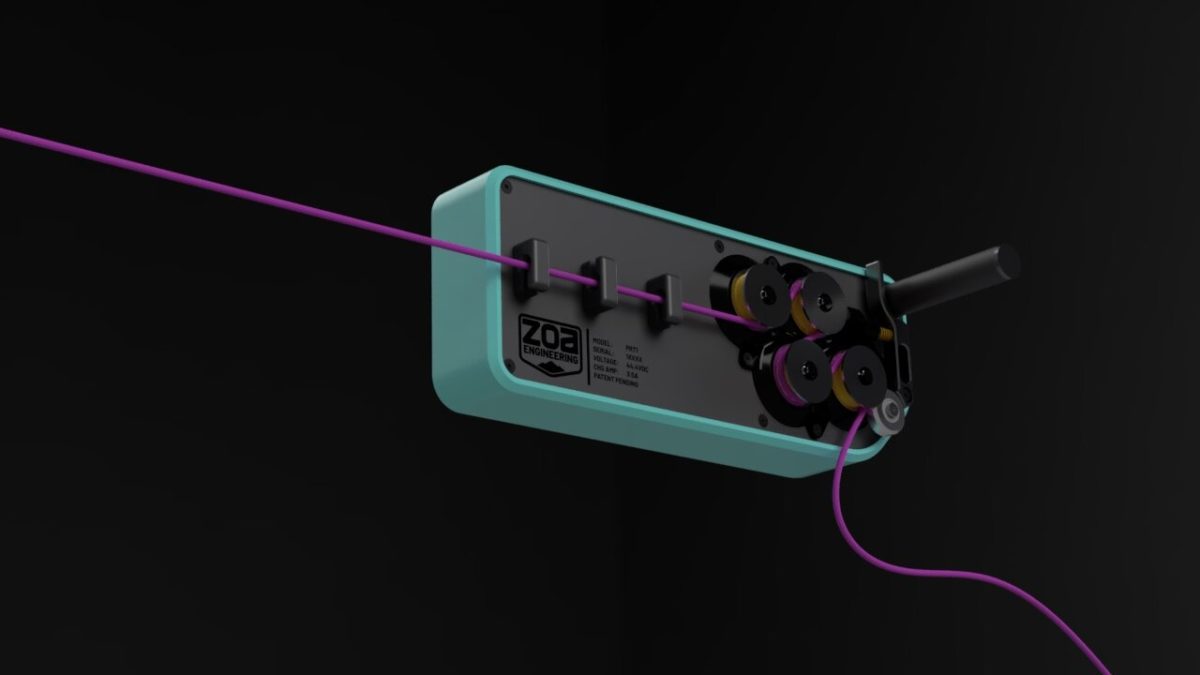 The Zoa PL1 portable backcountry rope tow functions like so:
Make your ascent up the mountain using touring skis, splitboards, snowshoes, or what have you.
Tie your paracord to a sturdy anchorage point.
Drop the line along your desired path using a rope bag.
Attach the Zoa PL1 anywhere along the paracord in seconds.
Use the Zoa PL1 to ride the line up the mountain.
Rinse and repeat steps 4 + 5 at the end of your run.
Not much else is actually known about the Zoa PL1 portable backcountry rope tow presently – not pricing, availabilities, or even a firm release date – but we'll be sure to update you when the time comes.
In the meantime, you can also hit the link below to say abreast on any Zoa PL1-related news, and be sure to give them a follow @zoa.engineering for even more Zoa PL1-related content.