Luxury at its very core is the power to tailor the material world to how you yourself envision it. And Dubai manufacturer, Jannarelly, understands this to the tee – especially in the case of their flagship Design-1 roadster offering.
A modern revival of classic sports cars from the 1960s, this machine is something you can actually custom build to order. Paying homage to the mid-century British racers of old, Jannarelly's Design-1 UK Edition is a lightweight two-seater which comes with all kinds of options. Body panels, roofless configurations, colourway, and so forth.
The Design-1 has been engineered with the objective of delivering a "driver-oriented cabin." Balancing functionality with a tactile and robust feel, the majority of components are made from high-quality leather and carbon fibre as to "bring a modern touch to a classic design."
---
---
Control switches and the instrument panel are all comfortably within reach. As for the steering and pedals, both have been tuned to deliver maximum feedback, allowing for incredibly easy adjustments during those mid-corners and braking.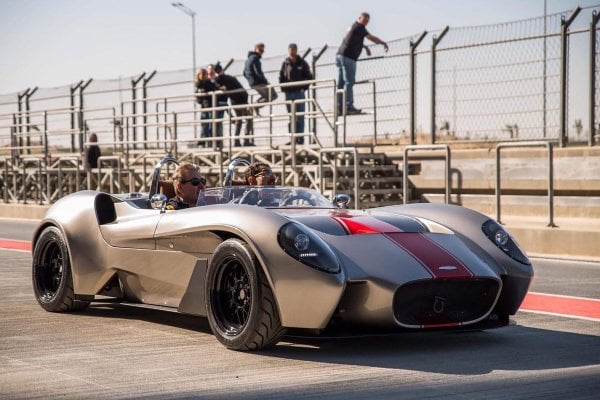 In terms of performance, it promises not to disappoint. Under the hood, you'll find a 3.5-L Nissan V6 capable of an admirable 325 horsepower that will take you from 0 to 60 mph in 3.9 seconds. This, of course, also owes to the extremely low weight of 810-kg. So you could say it has been developed for both the road and track. As the website itself reads:
The Design-1 captivates the senses by maximizing driver involvement through a manual transmission and no technological interference. Emphasizing driver skill and reward.

We have adapted the car to meet the demands of our customer through the introduction of new parts that make the car more practical for daily use, in addition to custom track-oriented parts aimed at increasing the performance capabilities of the Design-1.
"The Design-1 was intended to be a personal project, portraying what I wanted in a sports car today… inspired by the timeless cars of the 60s, set out to unify design from yesterday with technology from today," says Anthony Jannarelly, company founder.
"This is a term we at Jannarelly call 'Retro-futuristic'."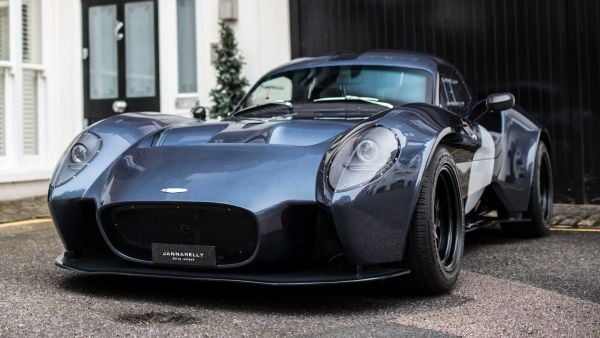 To find out more, head on over to jannarelly.com. Hit the order page to get the process started on creating your very own dream ride.
---
---
Happy building!